When you say upscaling, you're referring to the process of increasing the pixel count of a lower resolution video, allowing a video designed for a screen with fewer pixels to fit a screen with many more. A high-quality video is essential because it lets us see our clips more clearly and sharply. However, suppose you want to upscale 1080p to 4K, there is a tool that will undoubtedly help you. This article will demonstrate how to use some of the fantastic tools listed below.
Part 1. What are HD, 1080p, and 4k Resolution?
To begin, let's define HD, 1080p, and 4K resolution. Standard Definition (SD) video has a lower resolution and quality than High Definition (HD) video. Because there is no standardized definition for HD, any video image with more than 480 horizontal lines is usually considered high. Full High Definition (FHD) video has a resolution of 1920 x 1080p, whereas HD video has a resolution of 1280 x 720p. A High Definition TV with 1080p Resolution has two million pixels (1920 x 1080). In contrast, a 4K TV, also known as Ultra High Definition, has more than eight million pixels (3840 x 2160). As a result, 4K has roughly four times the resolution of 1080p and produces a clearer image.
Part 2. Easiest Way on How to Upscale/Convert HD, 1080p to 4k in AVAide Video Converter
There is a perfect tool for you if you want an easy-to-use tool with the most outstanding and professional features. This fantastic software includes an HD to 4k converter, allowing you to keep your video of high quality. The AVAide Video Converter is widely regarded as the best converter. Its beautiful features and tools are proof of its greatness, as they all assist users in producing flawless results. In addition, the toolbox includes a video compressor that meets the required file size a video enhancer that improves the quality in a variety of ways, such as a video speed controller, rotator, reverser, trimmer, merger, and more! Isn't it opulent? These are mostly just some of the many features that this software provides.
Furthermore, the AVAide Video Converter employs powerful video converting technologies, such as speed and hardware acceleration. Consider converting a large number of files in a single minute, which is the foundation of this tool. Follow the detailed instructions below to convert your video instantly and proficiently.
Step 1Download the Excellent Software
First and foremost, to install and download this tool, go to the AVAide Video Converter official website or click the download button above.
Step 2Upload Media File
After you've downloaded the tool, click the Plus (+) button in the middle of the interface to upload your file and start mass transforming right away.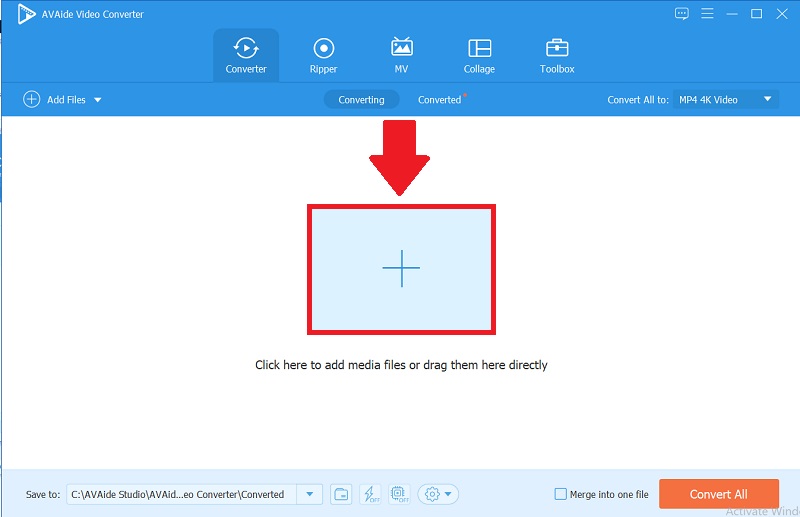 Step 3Convert to 4K Video
After you've uploaded your video, you can convert it to 4K Video format by clicking the Convert All To tab and selecting MP4 4K Video.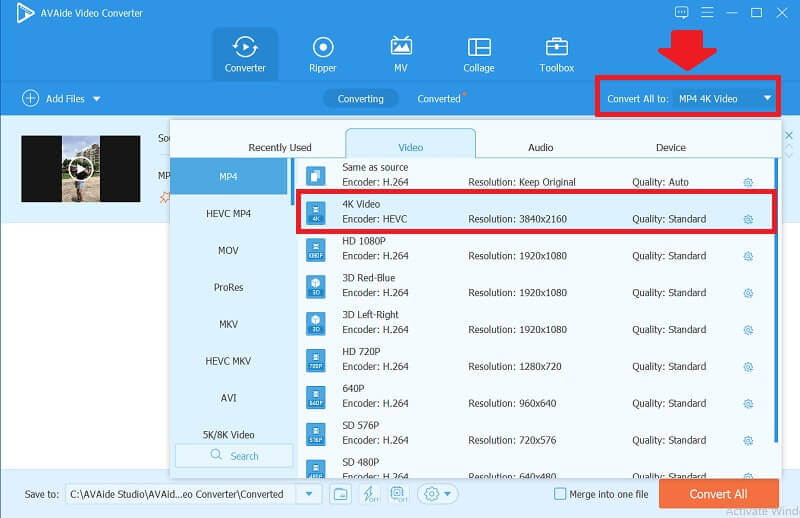 Step 4Convert your Video
Finally, once you've completed your video, click the Convert All button to convert it. It will not take an eternity to convert because it will only take a few minutes.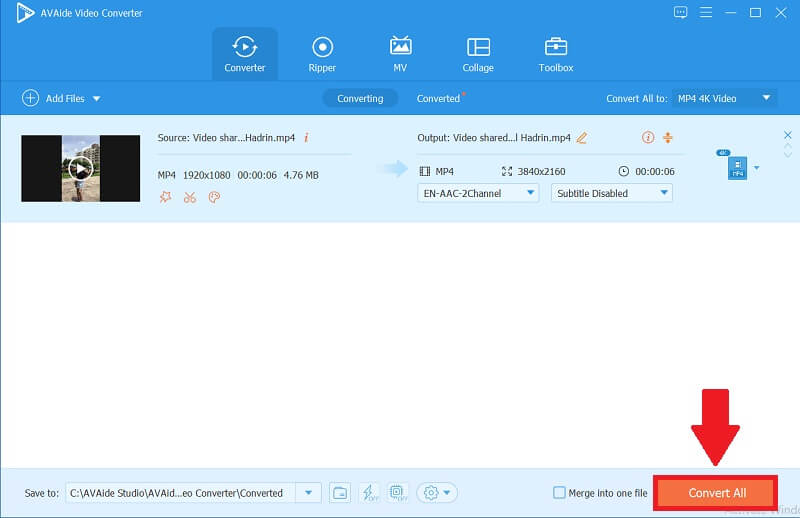 Part 3. How to Convert HD to 4k Online Appropriately?
We highly recommend the HD converter if you're looking for a tool to help you convert HD to 4k online. This free online software is simple to use, and you can convert your video file without difficulty. It allows you to convert files larger than 1 GB efficiently, and there is no size limit. This makes it user-friendly because it will enable even those with no computer knowledge to convert their videos from HD to 4K resolution in minutes. There are two ways to use this helpful software. Whether you want to use it for free or for a fee, you can convert videos without a watermark and save them in higher quality with the premium option.
In that case, the premium is purchased in packages, starting with small and progressing to extra. Each box has a set price, a one-time purchase starting at $4.99. Furthermore, regardless of whether you use iOS or Android, you can freely use this fantastic tool. Here are the basic steps on how to convert HD to 4k online, allowing you to convert your video from HD to 4k Resolution quickly.
Step 1Visit the Web
First and foremost, go to their official website by typing HD Converter into a search bar.
Step 2Convert Video to HD
To proceed click the Convert Video to HD.

Step 3Select Files
You can now select files by clicking the select files button and selecting which video to convert.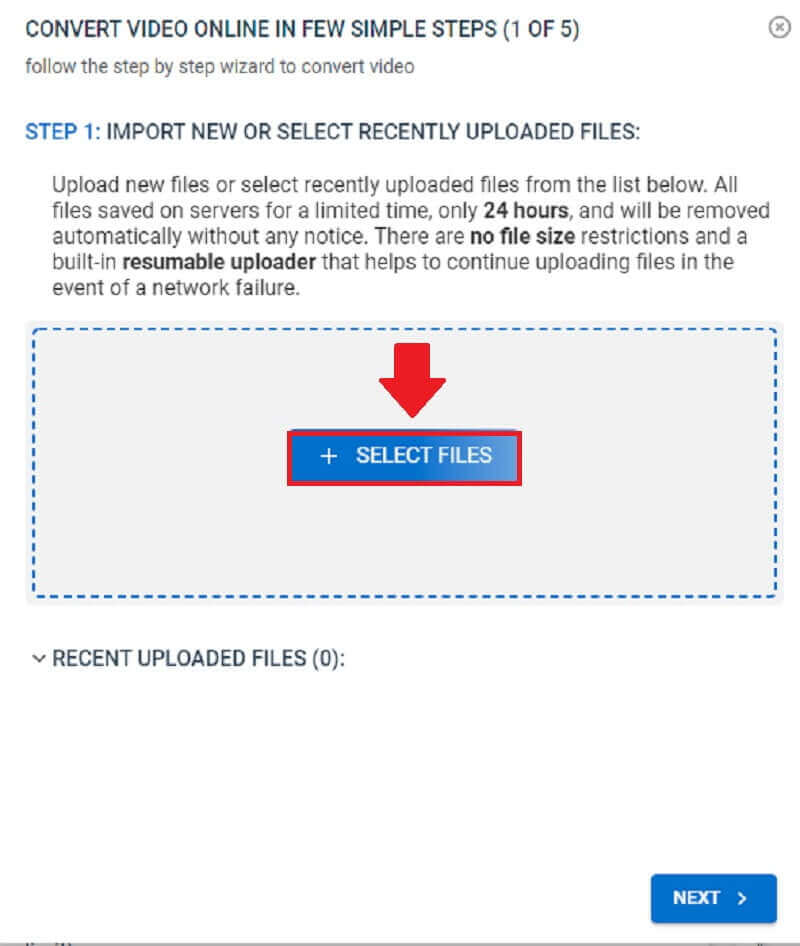 Step 4Convert for Free or With Premium
To continue, import new or recently uploaded files > select output format > output video quality > advanced video settings. Then you can convert for free or for a fee.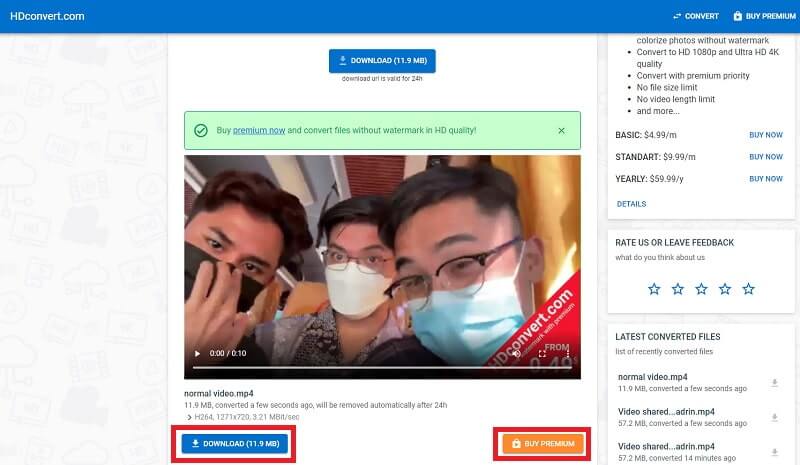 Part 4. Frequently Ask Questions
Does 1080p upscaled to 4K look way better?
It is based on a range of variables, including the quality of the video, the quality of the upscaling, and the level of intensity, but overall, 1080p videos do not look bad on 4K TVs and can even look pretty good.
How to change 4k to 1080p in the premiere?
Simply open Premiere Pro and import the 4k video > Go to Sequence > Change the Resolution > Export the downscaled 1080p video.
How can I get accurate 4K resolution?
As of 2022, there will be an increasing number of 4K Ultra HD TV broadcasts. Check if your streaming device and service provider support 4K resolution. Direct TV and Dish Network both offer 4K satellite service.
Your complete video toolbox that supports 350+ formats for conversion in lossless quality.