Life is full of memorable moments. That's why taking videos with our phones has become a passion for many. It is the most efficient way for documenting our life's milestones. Furthermore, we enjoy videography because it captures thrilling and unforgettable events. We usually use it to capture a moment in our lifestyles. Occasionally, due to internal and external factors, the quality of the video produced changes which lead us to the dissatisfactory video output. In this post, we'll show you how to improve the quality of your videos on Android and iPhone in the simplest ways.
Part 1. How to Improve Video Quality on iPhone
Do you want to know how to improve the video quality on your iPhone? We all know that the iPhone is one of the top choices for taking videos or images since it takes films and photos like an expert. Furthermore, it has a more excellent micron screen resolution than standard Android cameras, which explains why their movie is more transparent. The iPhone camera has a superior lens. However, if you aren't updated on their iOS upgrades, your iPhone camera may occasionally shoot blurry photographs. If you capture a selfie in poor light, your pictures will be grainy and unclear even if you zoom in. Additionally, the latest iPhone models have superior cameras, which is why they tend to seem more precise and better, but no matter which iPhone you have, there are still steps you can take to reduce grain in your images. Look at the steps below to learn how to enhance video quality on the iPhone.
Step 1To convert your video to high-quality, first open the settings, then scroll down to pick a camera, then click on the camera, then select the Formats button, and last click the Most Compatible button.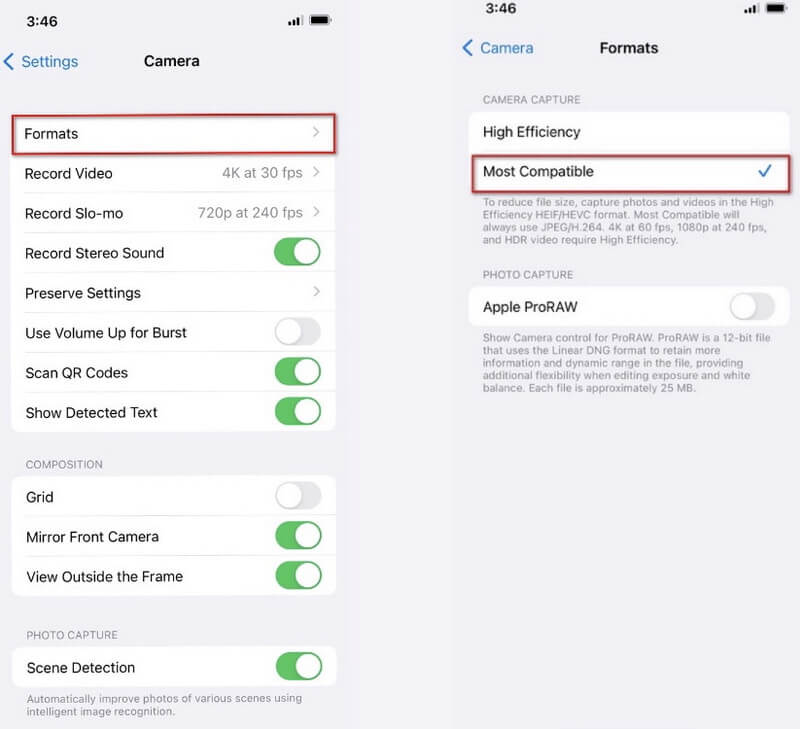 Step 2To adjust the video resolution to the most outstanding possible quality, pick record video and then the highest available resolution.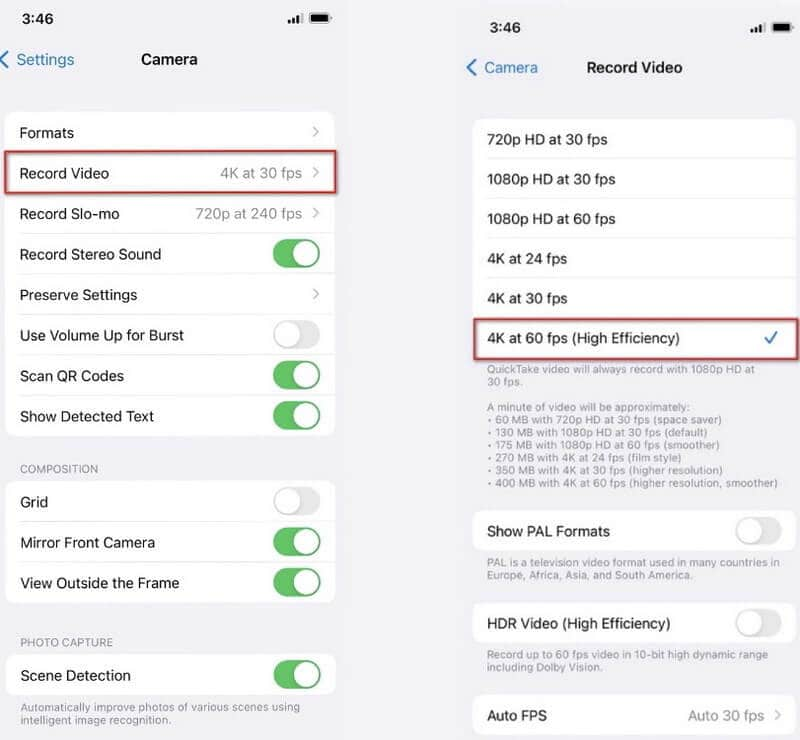 Part 2. How to Improve Video Quality on Android
Do you want to know how to improve video quality on Android? We all tend to underestimate smartphone cameras and believe that we can only acquire good-quality images and videos since we don't know much about their potential. But did you know that? Using your Android phone, you may quickly improve your camera's video quality. Here's the first step to enhancing the quality of video on Android.
Step 1Start with the settings; if you go through your phone's settings, you'll see different camera options. You may increase the quality of your video in the easiest way possible by exploring the camera settings.
Step 2It is in the camera's settings to increase the resolution to high quality. The more excellent the solution, the better the image quality. Since the example below does not have a customized answer, you can use the HD button.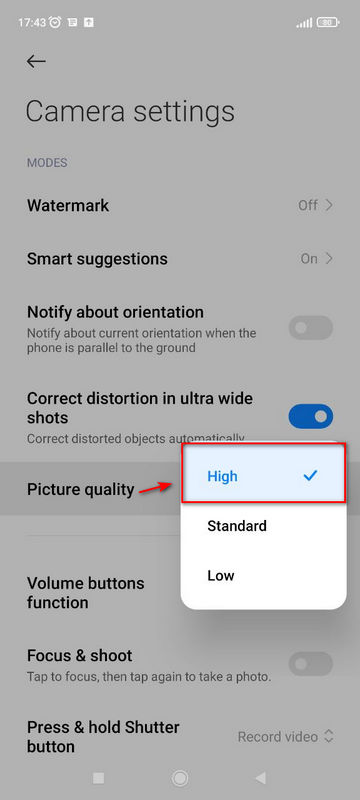 Part 3. Best Way to Improve the Video Quality
Suppose you're searching for the most effective approach to increase video quality most simply and quickly possible. In that case, there's a tool for you. When it comes to video improvement, AVAide Video Converter is one of the most recommended and remarkable options. This tool will help you enhance your video for a better viewing experience. It features a contemporary and well-organized interface, which makes it a popular tool for boosting video quality. On the other hand, It does not require any other plug-ins to function. As soon as the program is loaded on your computer, you may improve the quality of your video.
It is compatible with both Mac and Windows PC and is adaptive and quick to use. To discover how to use this great program to improve your video quality, read the steps below.
Step 1Launch AVAide Video Converter
First,click the download buttons above to get the utility, or visit AVAide's official website. The program may then be installed and launched on your desktop.
Step 2Go to Toolbox
After downloading the software, go to the toolbox and click the Video Enhancer button to improve the video quality.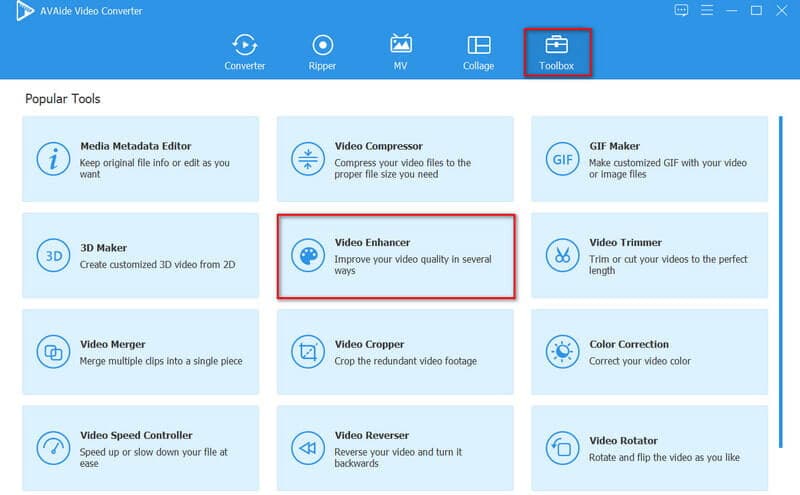 Step 3Upload Video Files
To continue, click the (+) icon to upload a media file. Then choose the video you wish to improve.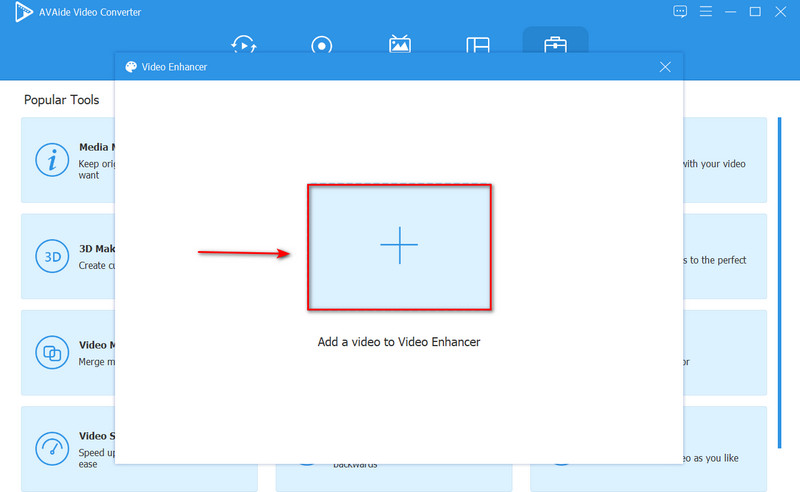 Step 4Improve Video Resolution
After uploading your media file to the tool, select Upscale Resolution to improve video resolution. However, suppose you want to enhance the brightness and contrast of your video. In that case, you may choose the Optimize Brightness and Contrast option. When you're finished, click the Enhance button.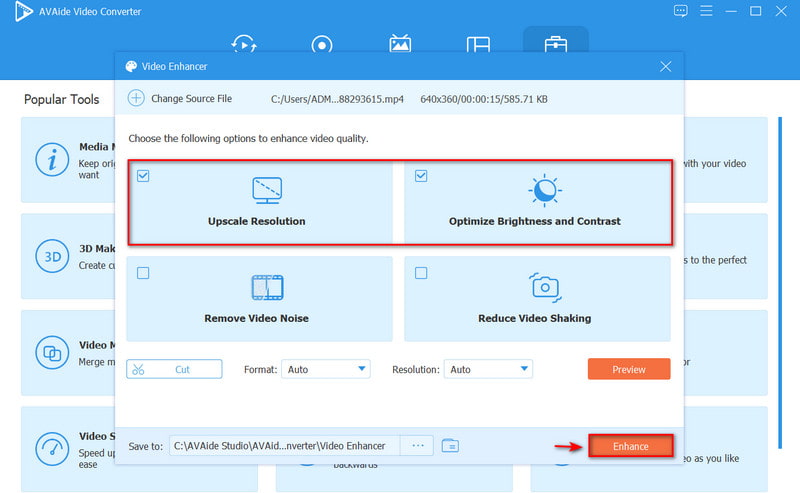 Part 4. FAQs about Improving Video Quality
Why does the quality of phone cameras degrade over time?
It is dependent on the condition of your camera lens; if it is scratch-free and does not have any dust particles inside the lens, the picture quality will almost be the same after a few years; however, if your smartphone gets scratches and some dust particles are present inside the camera, the performance will suffer.
Is it true that upgrading the phone reduces the camera's quality?
The answer is no. Image processing only changes camera quality after snapping a photograph, which will not change your camera's quality. Updating your Android updates your operating system, or more specifically, the version of your operating system.
What is the most incredible phone camera setting?
Today, most camera phones perform admirably in low light and can capture useable images. Just remember to keep your camera motionless because, in low-light situations, your camera phone will nearly always pick a high ISO and a slow shutter speed.
Your complete video toolbox that supports 350+ formats for conversion in lossless quality.