You surely need the best 4K video enhancer to supply you with the best tools to transform your poor video into the finest one. Most people use an enhancement just to have an Instagrammable entry of photos and videos to post. Well, who wouldn't do that if multitudes of bashers are watching and waiting for your post, right? In addition, almost all social media platforms seem to have the standard 4K video resolution and up. For this reason, posting a low-resolution video will only lead to a lesser number of views. And if that is the case, you shouldn't miss the remarkable video enhancers that we prepared only for you! So, without further adieu, let's start knowing the software with 4K upscaling ability!
Part 1. Top 6 Remarkable 4K Desktop Video Enhancers
Top 1. AVAide Video Converter
AVAide Video Converter is a fantastic video enhancing tool that can transform any video with a low resolution into 4K and even 8K! In fact, it will only take a few clicks on your mouse to get you perfect radiance, non-shaky, denoised, and upscaled videos. In addition, the other setting tools of this best 4k upscaling software will enable you to cut, merge, compress, collage, split, rotate, audio sync, boost, and more all your video files simultaneously. Not to mention the tremendous effects, filters, themes, and different variety of formats it offers.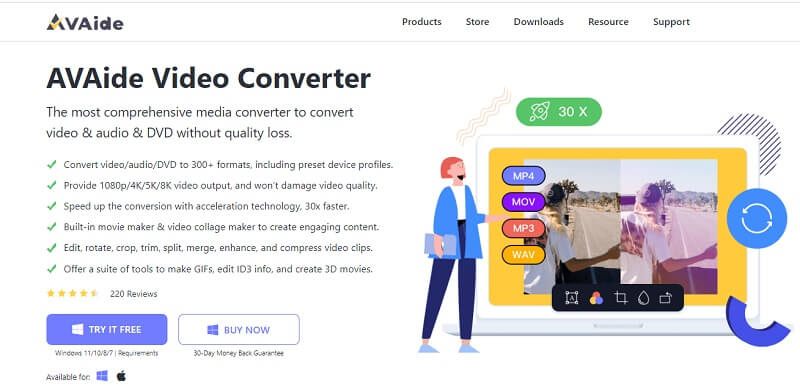 Features:
◆ A hassle-free homemade DVD ripper.
◆ Ultimate video converter.
◆ 3D maker, GIF maker, and movie maker.
◆ Hardware acceleration technology.
Pros

An easy-to-use software.
Multi-purpose tool.
It offers advanced features.
It supports numerous input and output formats.
Workable on Windows, Mac, and Linux.
Cons

The free version doesn't have hardware acceleration.
Top 2. Pinnacle Studio
Pinnacle Studio is another tool that efficiently stabilizes shaky videos and turns them into magnificent ones. Furthermore, it is the software to upscale video to 4K. However, its free version fails on this ability, for only the premium version can do that. On the other hand, with more or less 2000 effects and color grading features available, it guarantees users to produce high-end edited outputs, even on the free version.
Features:
◆ Come with standard editing tools crop, zoom, rotate, split, etc.
◆ 3D editor.
◆ Advanced features that support VR.
◆ Movie title editing tools.
Pros

Intuitive setting tools.
Easy-to-use software.
Cons

4K enhancer on premium version only.
Available only on Windows.
Top 3. CyberLink PowerDirector
Another exceptional 4K video enhancer is this CyberLink PowerDirector. Furthermore, it comes with potent editing tools, superb features, filters, and more. It means users can enjoy upscaling 1080P to 4K videos with this software. Also, all types of users can navigate it, everyone can get along with it quickly, whether you are an experienced video editor or not.
Features:
◆ Beautiful transitions, effects, and filters.
◆ A true theater color.
◆ Full editing tools.
Pros

It's a full pact software.
With a very intuitive interface.
Cons

Watermarked outputs in the free version.
It sometimes crashes.
The premium version costs a lot.
Top 4. VEGAS Pro
The next stop is this VEGAS Pro, a non-linear software that the Magix is now handling. Like the others, this software can upscale 1080p HD to 4K videos without a hassle. In fact, VEGAS Pro allows users to import video files directly from video cameras, smartphones, and tablets. In addition, its premium and the free trial both work with artificial intelligence, tag along with the advanced sound editing system and its hardware acceleration technology.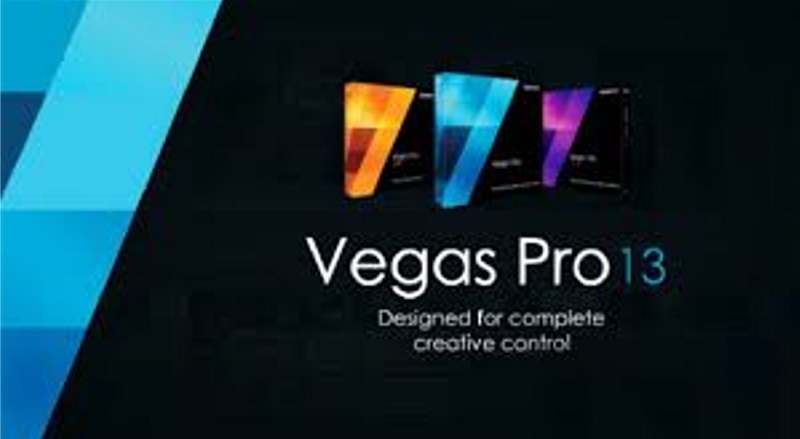 Features:
◆ Thousand of effects.
◆ 4K and 8K video enhancer.
◆ Slow-motion effect.
Pros

It saves the project automatically.
Intuitive interface.
Cons

The saving process takes time.
The premium is expensive.
Top 5. Clideo
This time we will present a web-based video enhancer. Clideo is one of the most popular editing tools that offer exquisitely powerful tools and features for your images and videos. Moreover, this online 4K video enhancer allows users to optimize the videos' brightness, hue values, and saturation, along with the essential video editing tools they need.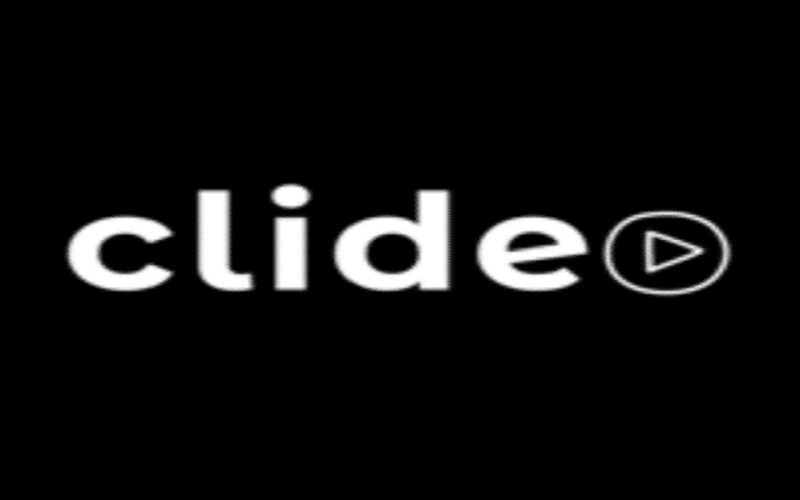 Features:
◆ Text overlay.
◆ Split videos.
◆ Audio editing tools.
◆ Media library.
Pros

It's free.
More accessible.
No need to download anything.
Cons

It's internet dependent.
Outputs are with watermarks.
Top 6. OpenShot
Finally, we have this free and open-source video editing software, the OpenShot. It is one-of-a-kind software that provides a professional-like yet very easy-to-use interface. Not just that, because the presets, setting tools, and features follow how facile it is. Moreover, this free 4K upscaling software supports Mac, Linux, and Windows OS.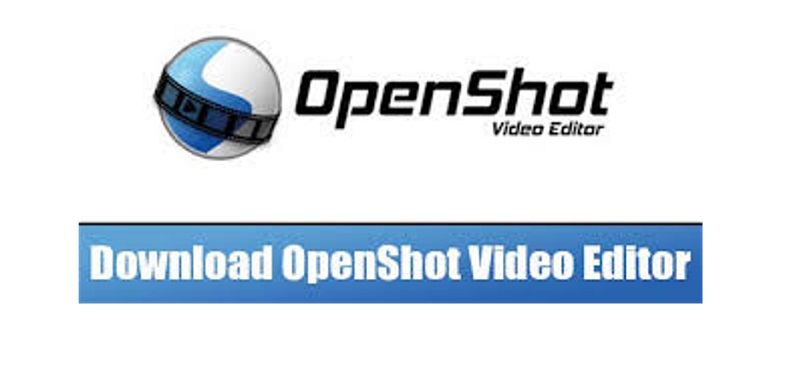 Features:
◆ It comes with a wide range of video and audio effects.
◆ 3D title maker.
◆ Basic tools for editing.
Pros

It's completely free.
No watermark.
It's easy to use.
Cons

It has lesser hardware acceleration.
May experience bugs and crashes.
Part 2. Guidelines on How to Improve the Quality of the Video
By using the AVAide Video Converter, let us efficiently try to enhance a video. Hence, before engaging the guidelines, please make sure to download and install the software to your device.
Step 1Start the newly installed software, and when you reach the interface, go to its Toolbox. From there, choose the Video Enhancer, a popped-up window will appear, then you must click the Plus sign to upload a video file.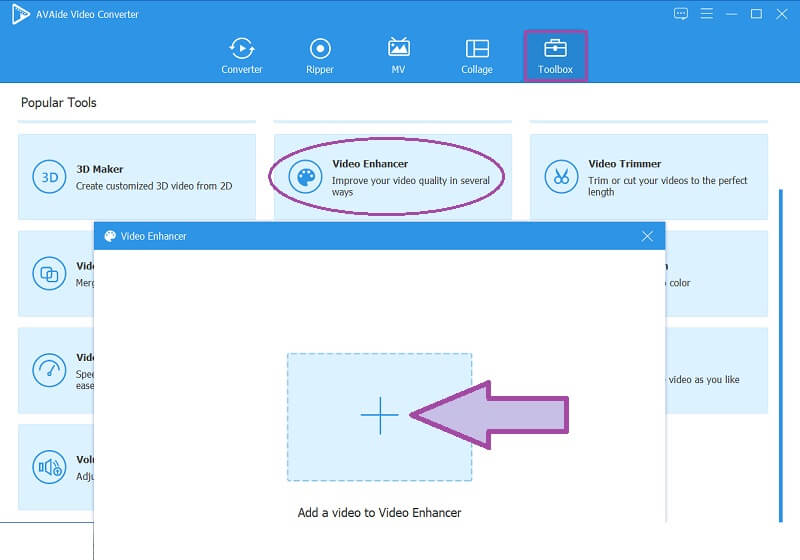 Step 2Once you upload the file, it will bring you to the next window. From there, examine the setting options available, then toggle one or all for your video. Remember, you can always change the file you are editing by simply clicking the icon before the Change Source File.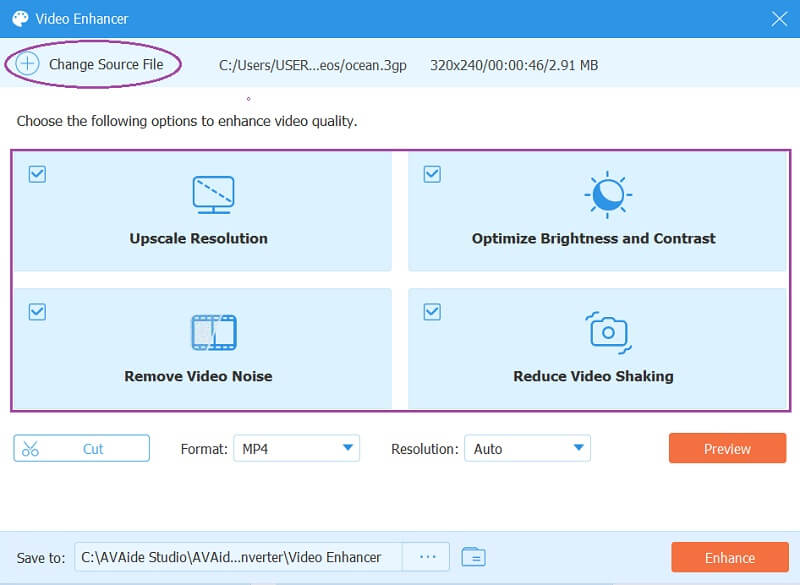 Step 3Now, to use this software to upscale video to 4K. How? Go to the Resolution, then scroll down and select the 4096x2160 from the choices. Also, feel free to customize the format if you need a different one for the output.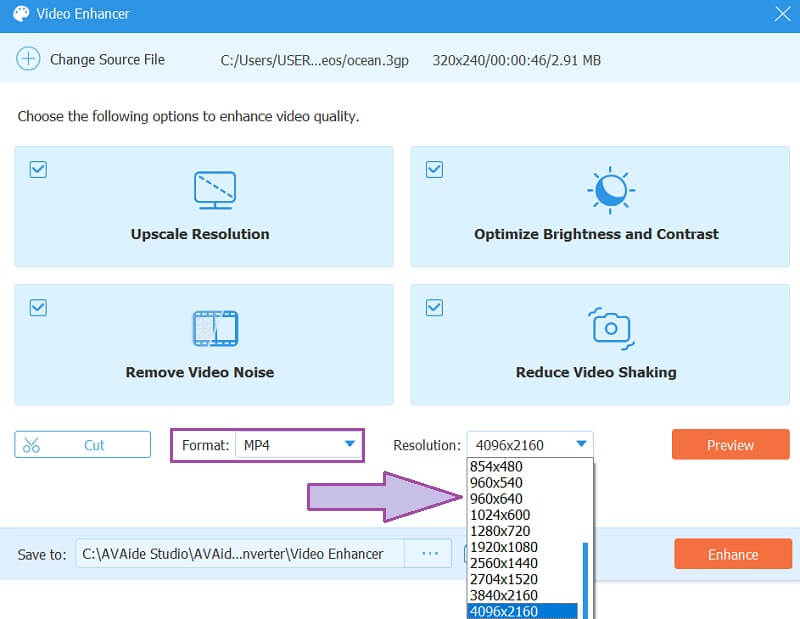 Step 4Always check the pre-output by clicking the Preview button. Then, when you have finally achieved all you want for your video, click the Enhance button.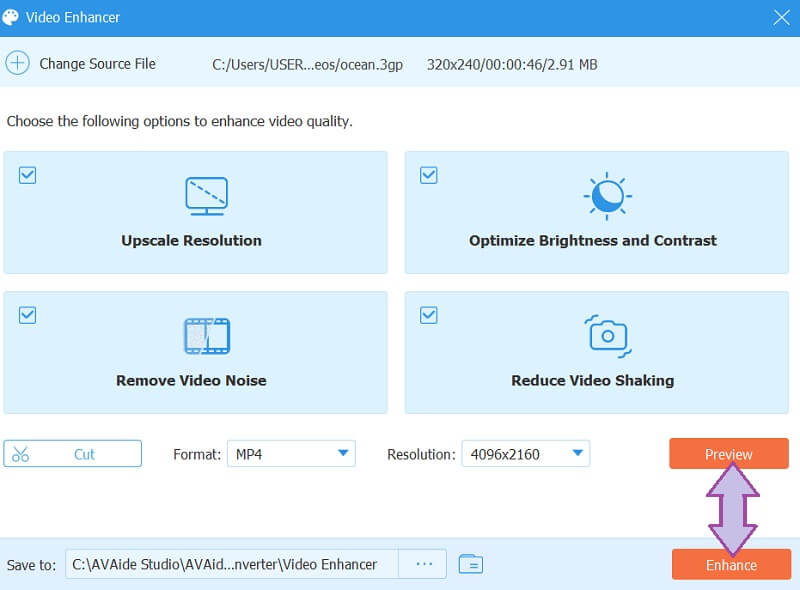 Part 3. FAQs Regarding 4K Video Enhancing
Does upscaling to 4K video mean having an HD video?
Yes. 4K videos have a better resolution than the usual HD with 1080P resolution.
Is it challenging to enhance the 1080P to 4K video?
It is not difficult if you only use a reliable 1080p to 4K more upscale software like the AVAide Video Converter.
Can I upscale my video to 4K using the VLC?
Yes, if your computer displays 4K resolution videos. But if not, VLC couldn't upscale to the desired resolution.
Conclusion
There you have it! You just grasped the six great 4K video enhancers for your PC. You can now upscale your videos to 4K anytime you wish. Just make sure to use the tools presented here. And of course, by using the AVAide Video Converter, all the videos you will edit will leave the viewers in awe! Try to believe it!
Your complete video toolbox that supports 350+ formats for conversion in lossless quality.