There are times when you get grainy videos due to some factors that take effect while recording. Some of the factors include the settings on your phone or recorder, the lighting, especially at night, and sometimes the high ISO and low aperture you use. For this reason, the need to learn how to remove grain from the video arises. This is because this kind of action plays a very crucial though subtle to make the videos look more authentic. However, this kind of task is quite sensitive and technical, which can be declined by a typical person who is not into video editing.
Therefore, in today's posting, we will tackle and teach you how you can successfully and efficiently do the job with ease. We are about to present you with three methods that will certainly give you confidence in video optimization. So, without further adieu, let's get the ball rolling.
Part 1. How to Remove Grain from Video on PC Effortlessly
Of course, we want you to see the top software that will perform remarkably and effortlessly. AVAide Video Converter gives you the best of its purpose in converting videos and enhancing them, including removing their grain. Despite that, this software gives users the most intuitive interface that even the elementary can handle without assistance. As part of its enhancement builders, AVAide Video Converter offers a resolution enhancer, wherein users can freely upscale or downscale their videos anytime. In addition to that, it lets users have an excellent hue of the display by letting them optimize their video's brightness and contrast. On top of that, it cleans the video by removing the noise and stabilizing them by reducing the shake.
How to Remove Film Grain from Video With AVAide Video Converter
Step 1Launch the excellent software right after the installation. Then, upon reaching the main interface, go through the Toolbox, which is located at the top part together with the other features.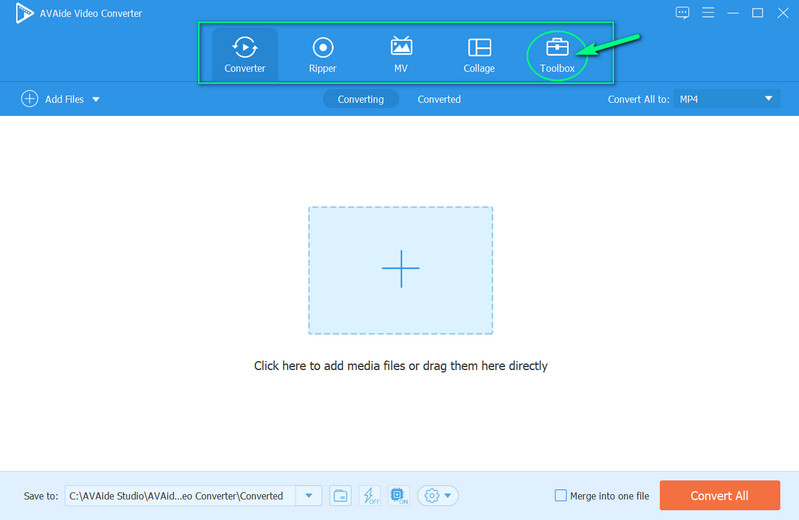 Step 2Next, you need to select the Video Enhancer feature among the multiple editing features you see in the window. Hit the Plus sign to upload the video with grain upon clicking the video enhancer option.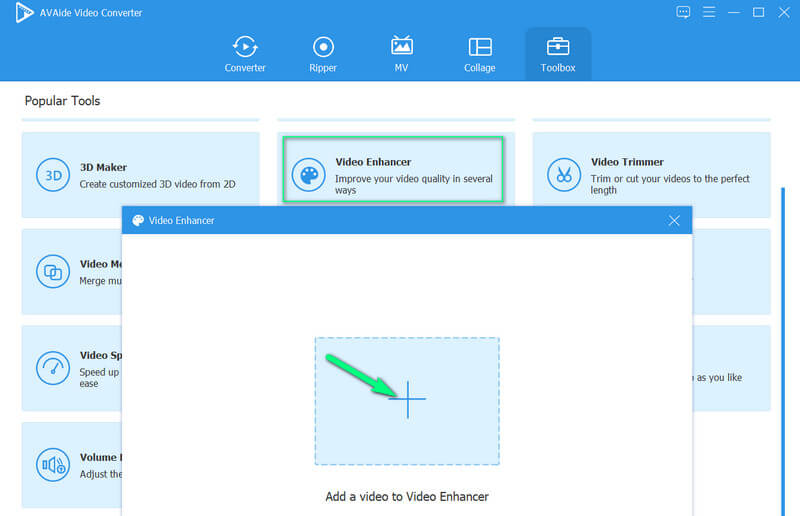 Step 3After that, you will see options from the video enhancer feature where you need to click the Remove Video Noise selection. However, you can also tick the other options to make your video exquisitely good.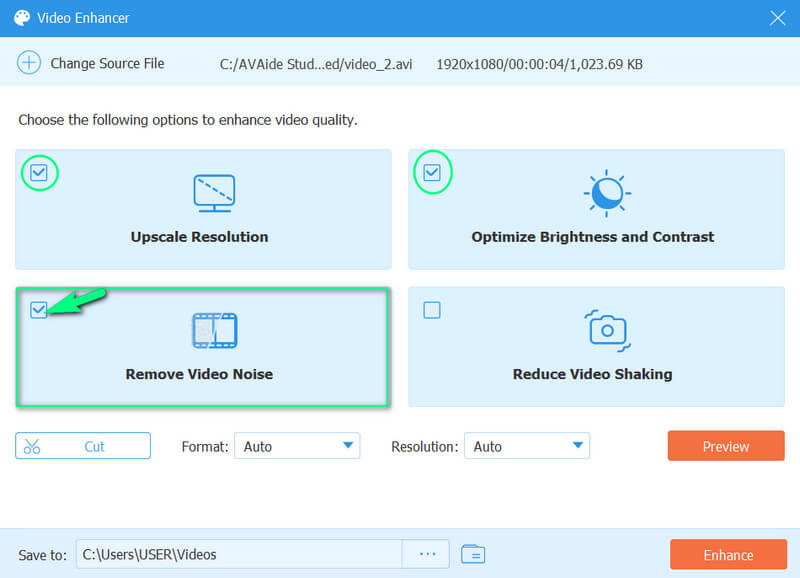 Step 4This is just an additional step if you want to produce a different format and quality for your video. To do so, navigate on the Resolution and Format selections. Also, feel free to customize the file destination in the Save To portion.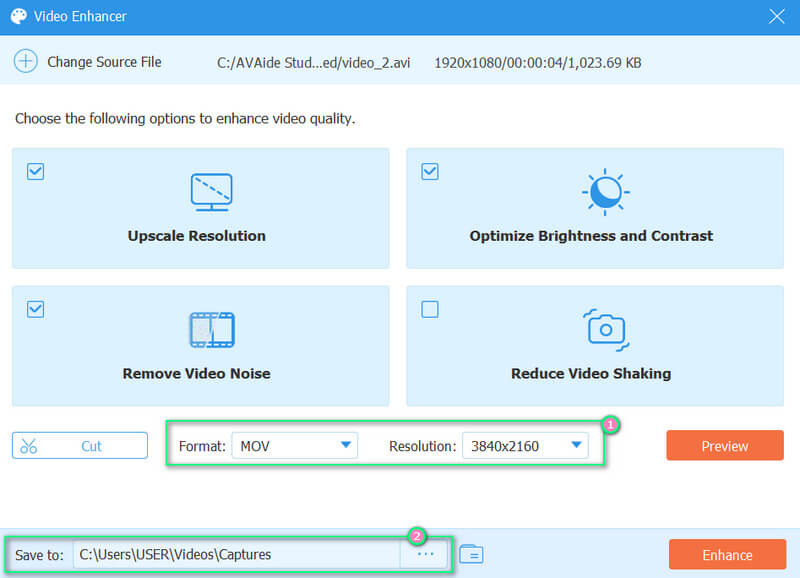 Step 5Finally, hit the Enhance button to implement the changes.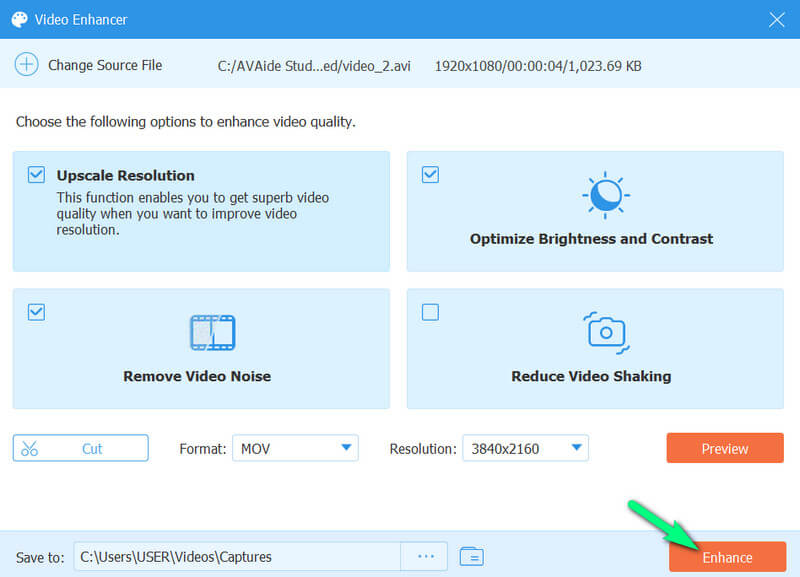 By the way, you can also use this tool to improve Facebook video quality, increase video resolution, and fix blurry videos.
Part 2. How to Remove Grain from Video in Adobe Premiere
Adobe Premiere Pro is another software you must have if you want to get a friendly and powerful video editing tool. This software contains tons of options such as effects, transitions, libraries, title maker, and more that will allow you to have incredible edited videos. Additionally, it has a median filter that will work to reduce the noise and grain of a video. Therefore, please see the steps below to see how this Adobe Premiere helps you do the task.
Step 1Open the software, and go directly to its Effects option. Then, click the Video Effects to see the Noise & Grain Median selection.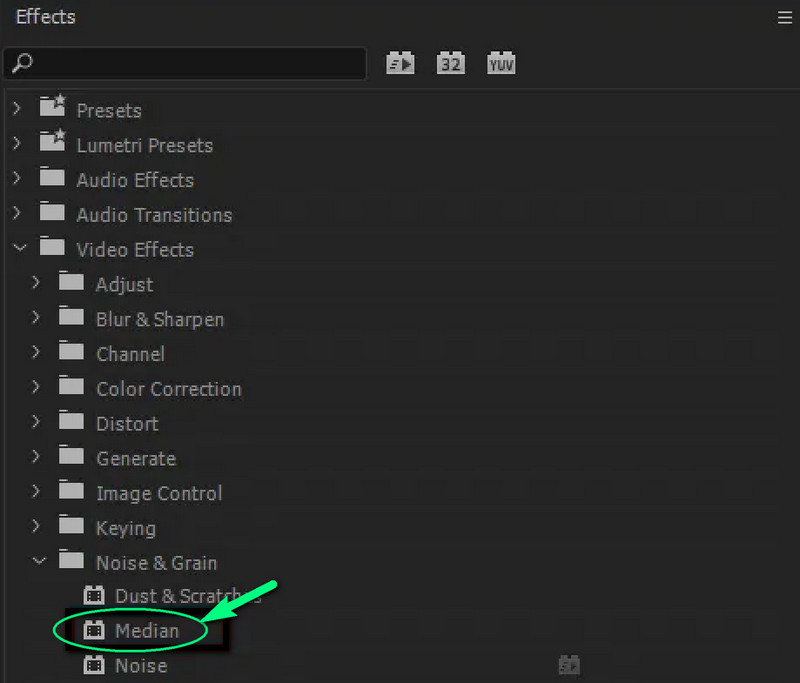 Step 2On the Median option, please navigate to the Radius tab and adjust its parameters.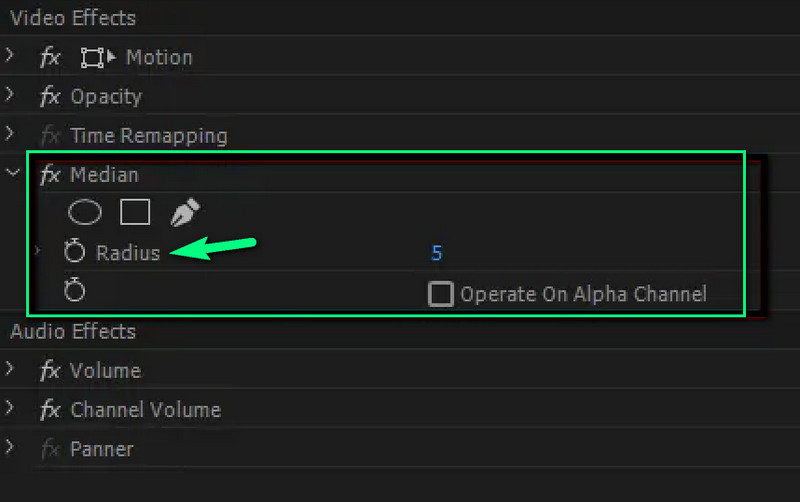 Part 3. How to Remove Grain from Video Online
If you want to do the job online, you can use Clideo. This online video editor will let you brighten the video and adjust its contrast, saturation, hue, and vignette. Even though it's not a magical solution, it can still clear your blurry videos for free. In addition, it will make you export your video into various formats such as M4V, FLV, MKV, MP4, etc. Now to see how you can use the Clideo on the task, follow the guidelines below.
Step 1Please go and visit the official page of Clideo and look for its Video Clearer tool. Then, click the Choose File and browse your folder to upload your video.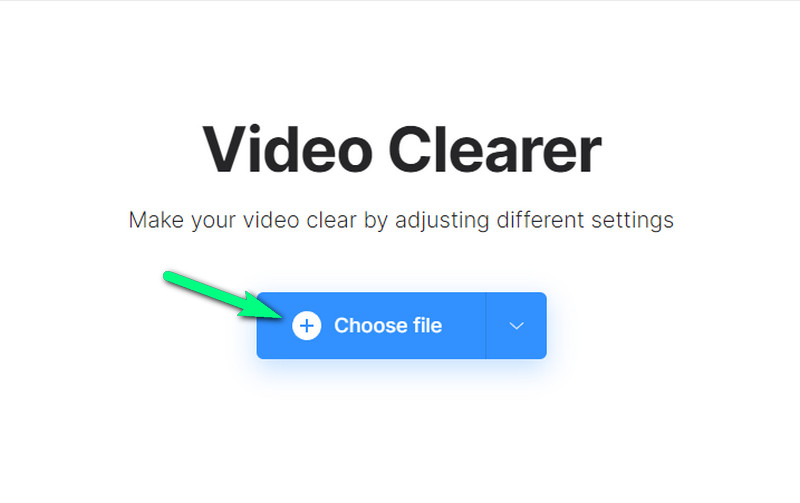 Step 2Once you upload the video, it will bring you to its preset interface. From there, adjust the panel for the settings you can do. After getting the desired clear video, hit the Export button to download and save the video file to your computer.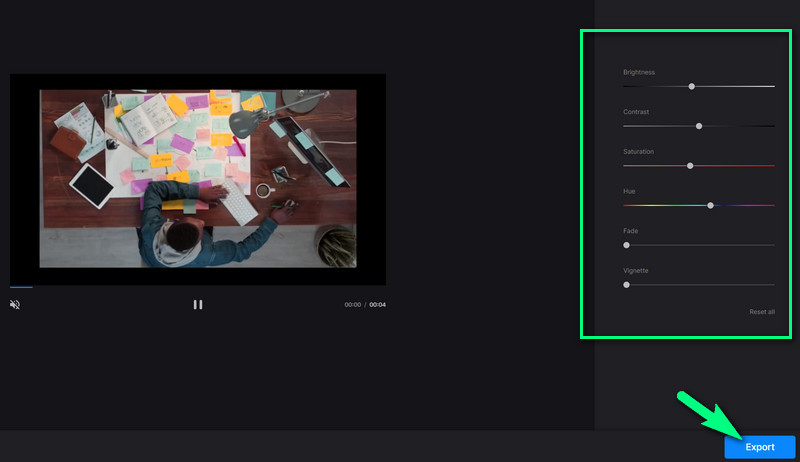 Please note that Clideo can only give you a limited number of outputs for its free trial.
Part 4. FAQs on to Removing Grain from Video
1. Can I remove grain from an image?
Yes. You can remove the grain from a photo by using an excellent photo enhancer for the task. To accomplish the task properly, you can use AVAide Image Upscaler for free.
2. How can I remove grain from video for free?
To have a free solution for removing the grain from the video, use the AVAide Video Converter. Despite being a paid software, AVAide Video Converter gives users a chance to experience its supremacy with its free trial version.
3. Can I still enhance the quality of my old videos?
Yes! AVAide Video Converter can quickly and efficiently work to enhance your old videos!
The most comprehensive media converter to convert video & audio & DVD without quality loss.