Blurring a video or image can aid in identifying unidentified people in it. You can help protect people's or the background's privacy by blurring your video. If you don't want to see a person's personal information, use the blur effect. On the other hand, using the blur tool gives it a nice look and enhances it by providing a pleasing field of vision. You will understand how to use the most recommended tools to blur objects in a video app after reading this article.
Part 1. Top 5 Apps to Blur Faces/Background/Object in Videos
1. Video Toolbox Movie Maker
Video Toolbox Movie Maker is on the list if you want to use a blur video app that will undoubtedly help you in the simplest ways. This software can blur out unwanted segments of your clips and improve the quality of your on iOS devices. Yes, this app is only available for IOS users. On the other hand, this app includes all of the essential tools you'll need to edit videos.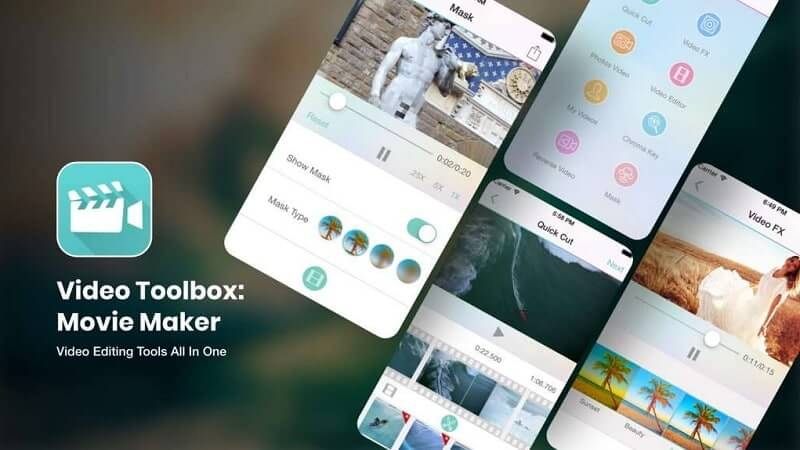 Platform: iOS
Pros

It can convert video files to a variety of formats.
It is both free and quick to use.
It has professional characteristics.
Cons

Every once in a while, crashing.
It will take a long time to use.
There are no video effects.
2. MovStash
MovStash is both stylish and simple to use. This app is compatible with iOS and can be installed and downloaded free from its app store. This software provides you with simple and efficient management, focusing on what is most important. It's simple to use so that you might enjoy it, and it's compatible with iPhone devices.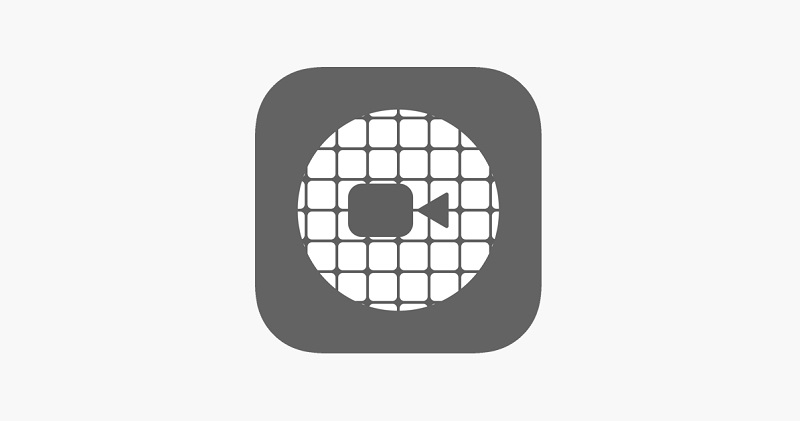 Platform: iOS
Pros

It has some excellent features.
It is safe to use.
It is getting better over time.
Cons

At times, some features are missing.
It is turned on automatically.
It occasionally crashes.
3. Blur Video & Image
If you're looking for an Android blur video app, this is the tool for you. Blur Video & Image lets you add blur effects to video clips. It is free to install and download this application on your smartphone. You can easily edit your video by adding a blur effect, and you can easily export your clips.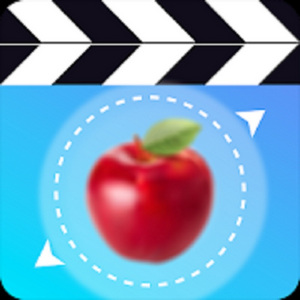 Platform: Android
Pros

It is ideal for small projects.
It is a simple piece of software.
It can export videos in HD, Full HD, and even 4K.
Cons

It takes some time to use.
It takes a few minutes to process the finished product.
4. Skitch
This software is one of the best lists if you're looking for another blur video app for iOS. It is, however, a free app that allows users to get their points across with fewer words by using annotation, shapes, and sketches, allowing ideas to become a reality. It is available for download from the Mac App Store.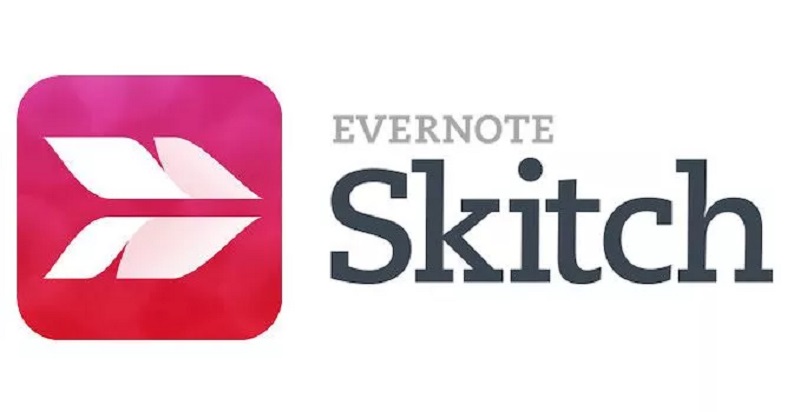 Platform: macOS
Pros

It is convenient to use.
It has excellent features.
It has a fast and fantastic interface.
Cons

Cannot use it without the internet.
Not everyone can use it.
5. KineMaster
Suppose you are looking for a versatile tool with a very easy-to-use application. In that case, KineMaster is one of the best options. This convenient tool is free to install and download in any google play store and app store. You can use it without difficulty, whether you have an Android or an iPhone. The app itself also comes with other helpful tools and flexible features. What makes this tool so popular? Because it is a user-friendly editing tool that can alter video effects and transition with quality and precision.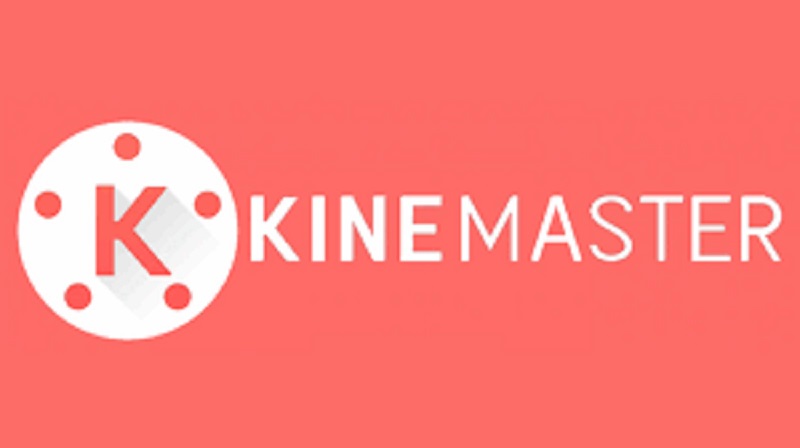 Platform: iOS and Android
Pros

It is a simple tool to use.
It is versatile and user-friendly software.
It has a lot of features.
Cons

It is in charge of the pitch and speed of your audio.
It will not preview your audio edit until you have completed it.
It cannot edit multiple videos at the same time.
Part 3. Most-Popular Recommendation: Best Blur Video App for Windows and Mac
AVAide Video Converter is the better tool for you if you are looking for the most outstanding and convenient software that will surely enlighten you when editing your video in a blurry one. It comes with an additive toolbox that allows you to add, combine, construct, trim, compress, and perform other necessary operations. It's more than just a converter; it's almost a utility in and of itself. Many people have been enticed to try it because of its simplicity and user-friendliness. These functions are bundled into a single program that can be downloaded and installed on Windows and Mac computers.
Furthermore, AVAide Video Converter is one of the best tools for effortlessly blurring your video. Unlike the methods listed above, this software does not require internet access to function. Aside from that, it has a user-friendly and up-to-date design interface for the best user experience possible. You are free to edit your videos as many times as you want. On the other hand, the conversion is quick while preserving the original file's quality. Each user can define different audio quality preferences, allowing them to change the bitrate and sampling rate as they see fit. The detailed instructions below contain the complete guide.
Step 1Download the Best Software
To begin, click the download button to the right to download and install the tool. This tool is available for download in a matter of minutes.
Step 2Add Media Files
After you've completed the download, click the (+) Plus button to add your media file. You can begin editing your videos in a matter of seconds.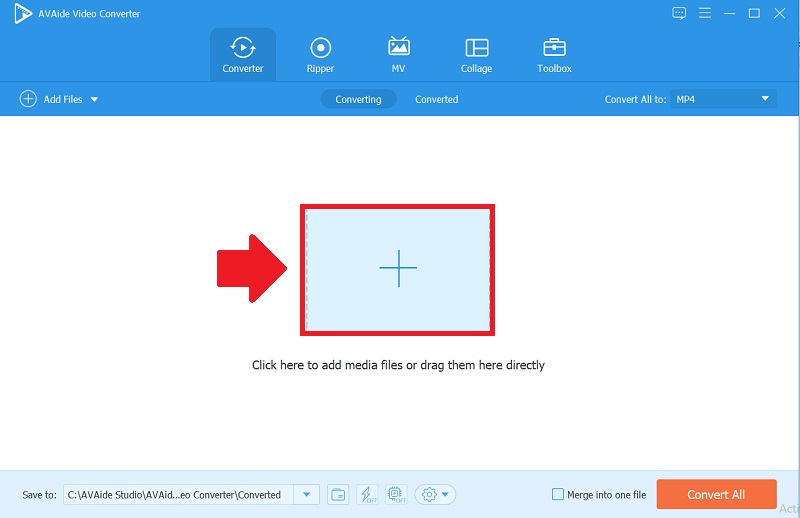 Step 3Edit your Video
To blur your video, click the Star icon, then the Effect and Filter button, then scroll on the filter button, and finally click the Pixelate filter, then click OK.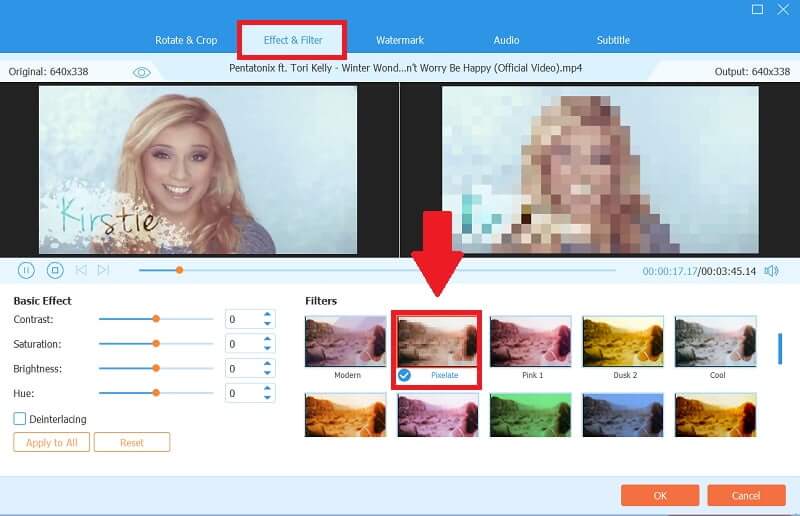 Step 4Convert your Video
Go to the Convert All tab to convert your video. This tool can help you convert your media files to high-quality formats. It also enables you to convert it in a matter of minutes.
Part 4. FAQs About Blurring Videos
How significant is a blurred video background?
It is critical because blurring the video background allows you to remove any sensitive material from your video clips and any unneeded things. This is a valuable way of decreasing barriers and focusing on sensitive details.
Does the blur video app affect video quality?
It depends on the software you use; you may keep its quality if you use a high-quality application.
What effect does blurring video have?
The primary effect is to smooth out abrupt changes in pixel intensity. On the other hand, Blurring is an example of a low-pass filter used in the video.
Conclusion
To conclude, this article demonstrated various methods for blurring your video. Along with your editing challenges, we show you how to use them. AVAide Video Converter has been proven and tested to be the best tool among all solutions mentioned. This excellent software is designed to make any task as easy as possible. So take advantage of this opportunity, and your load will undoubtedly lighten.
Your complete video toolbox that supports 350+ formats for conversion in lossless quality.