Was there a video on your phone that you needed to show to your friends, but you were hesitant to show it due to its poor quality? And as a result, you missed the chance to show them that video. Well, that would not be a reason to hesitate anymore. This article will introduce you to the free video enhancer apps for iPhone & Android you can use anytime you encounter such a situation. And so, after reading this article, you can confidently keep newly recorded videos with substandard quality because you can turn them into the most beautiful ones anytime.
Part 1. 10 Top Picks Video Enhancer Apps to Improve Video Quality
1. iMovie
iMovie is the standard application for iOS devices as well as on Mac. Therefore, this mobile application is probably the most popular iPhone app to enhance the video quality without spending a penny. Although its Mac version gives all-out features and tools, the mobile version can edit your video using a few advanced features and tools. You can use iMovie to enhance your videos and add transitions, themes, templates, and make movies.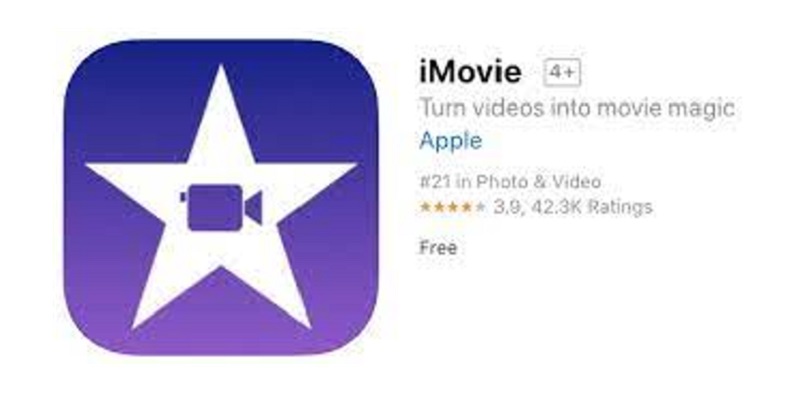 2. Kinemaster
Another well-known video editing app for Android and iPhone devices is the Kinemaster. Its ratings and downloads can prove that this versatile app does an excellent job in video editing. Moreover, this all-around video editor comes with tools that can trim, overlay, crop, and enhance your videos instantly. However, if you want to use this video resolution enhancer app's free version, expect your outputs to contain watermarks.

3. Splice
Splice is a creation of GoPro that remarkably offers users an intuitive interface. Furthermore, this mobile app possesses powerful presets and features that can turn the videos into professional-handled ones. Aside from the standard tool in video editing, Splice also offers an extensive music library, which you can derive for your newly enhanced videos. Also, users enjoy its tremendous effects and filters that you can tag along with their videos to make them look more attractive.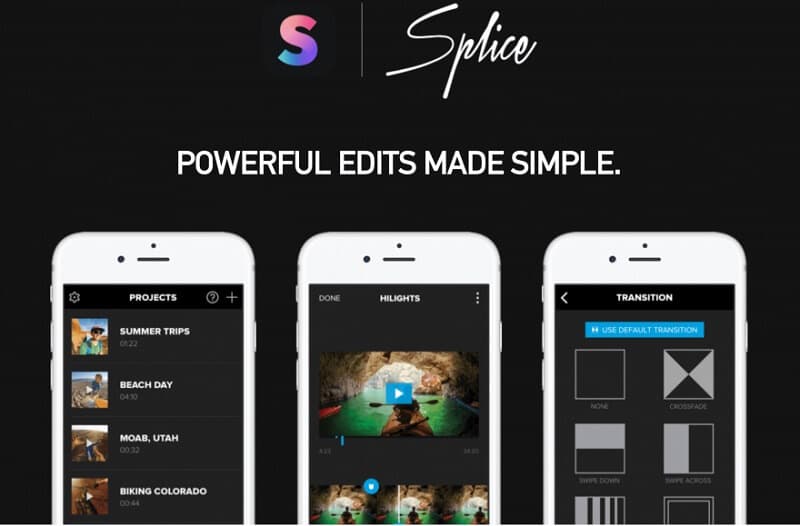 4. CapCut
CapCut is a specialized free video enhancer app for iPhones and Androids that ByteDance creates. If you are fond of posting videos on Tiktok, this CapCut is for you, for it is a compatible tool for this social media platform and, at the same time, comes with a large number of licensed songs from it. Aside from its beautiful filters, effects, and stickers, CapCut also works with a green screen function, with the ability to zoom videos simultaneously. However, many still claim issues while using it, as it crashes during the video enhancement procedure.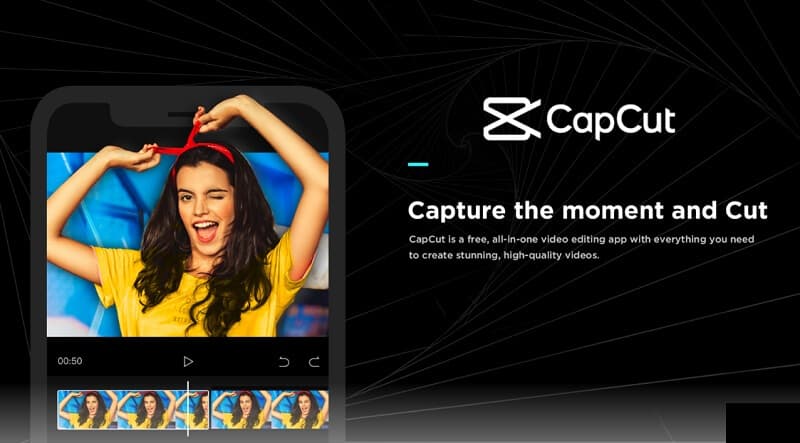 5. VLLO
VLLO is a versatile, powerful, and gratis video quality enhancer app for Android and iPhone. Everyone loves how straightforward its interface is and great support for 4K videos. In addition, it offers tremendous filters, mosaic features, color correction, blurring effect, and more than 2000 moving text and stickers that you can use on your videos. Despite offering a free version, VLLO still produces non-watermarked outputs, which users applaud.
6. AndroVid
Next on the list is this video editing tool for Android phones called AndroVid. It is a powerful tool as well, just like the previous ones. In addition, this video audio enhancer app for Android can merge, trim, crop video on Android, and rotate, along with the tremendous effects, filters, and stickers only for you. Moreover, it is an app that fits every user, for it has a very facile interface that even kids can navigate.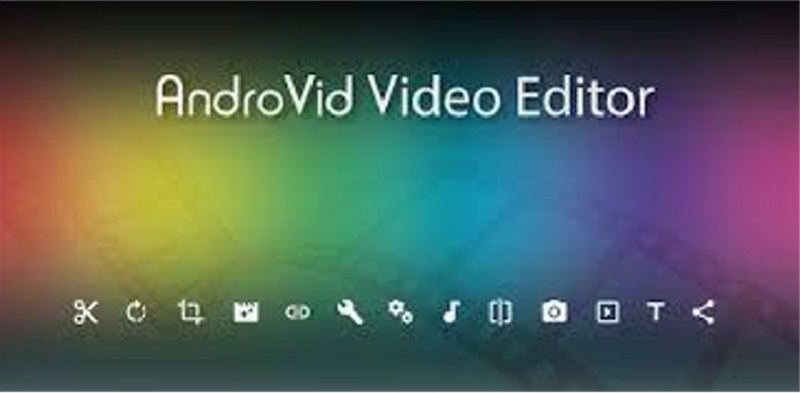 7. VideoShow
Another full-blasted video enhancing application is the VideoShow. Aside from being one of the ultimate movie makers, it also shows outstanding ability in improving videos. It contains all the famous and remarkable effects, themes, and essential tools transforming videos perfectly. VidoeShow offers an easy-to-use interface and a helpful app for video enhancement, similar to the other apps.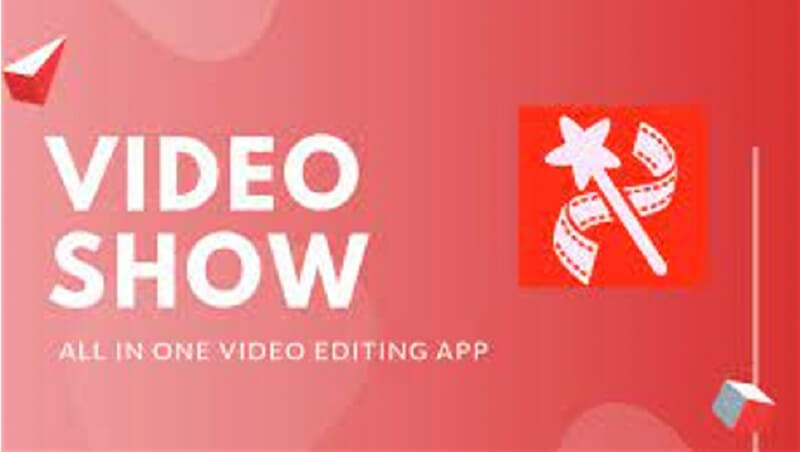 8. Videoshop
Next is Videoshop, another video enhancing app that continuously gets positive reviews. Furthermore, Videoshop consists of tons of professional video editing tools and features. Incredible effects and filters are also present, together with its unique lip-sync tool that many users love for their video posts.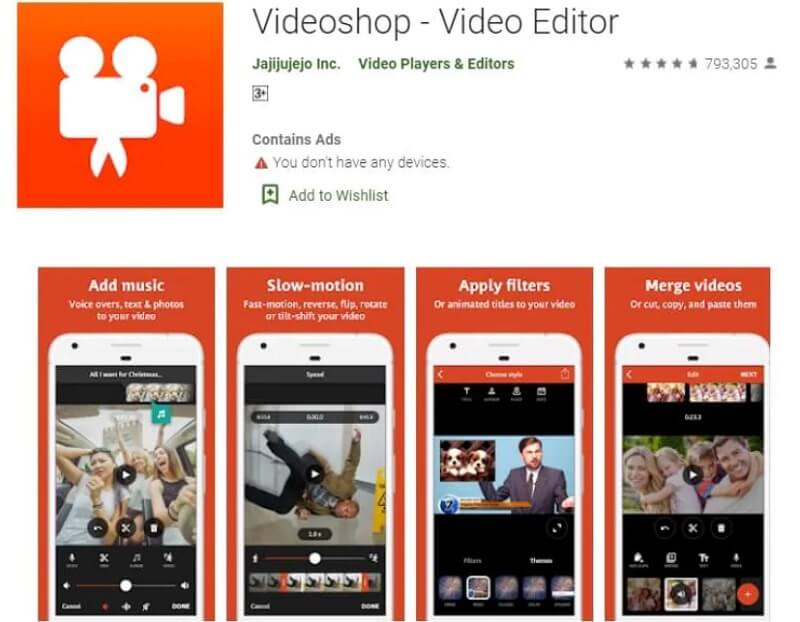 9. Videoleap
Originally a photo editing app, Videoleap is also worth the try in enhancing your videos. It also has every tool you need, especially the effects and filters that can add beauty to the videos you upload from your device. And when you finally export your edited video, the resolution option will be presented. Not just that, because this video enhancer app is also well-known for being a video converter.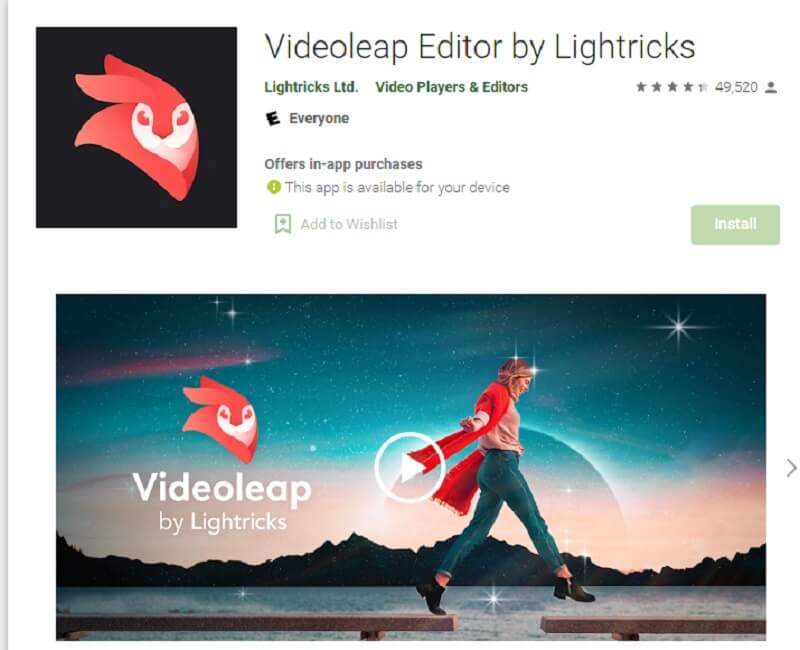 10. Quik
Last but not least, is this free video editor for clips, photos, and music, namely Quik. This mobile application lets you edit all the videos from your Android aside from the ones recorded with the GoPro cam. In addition, Quik can transform your low uploaded videos into a full-HD quality tag along with numerous video templates that you can apply in your videos' opening part. However, Quik seems to be confusing, especially for those without experience in editing.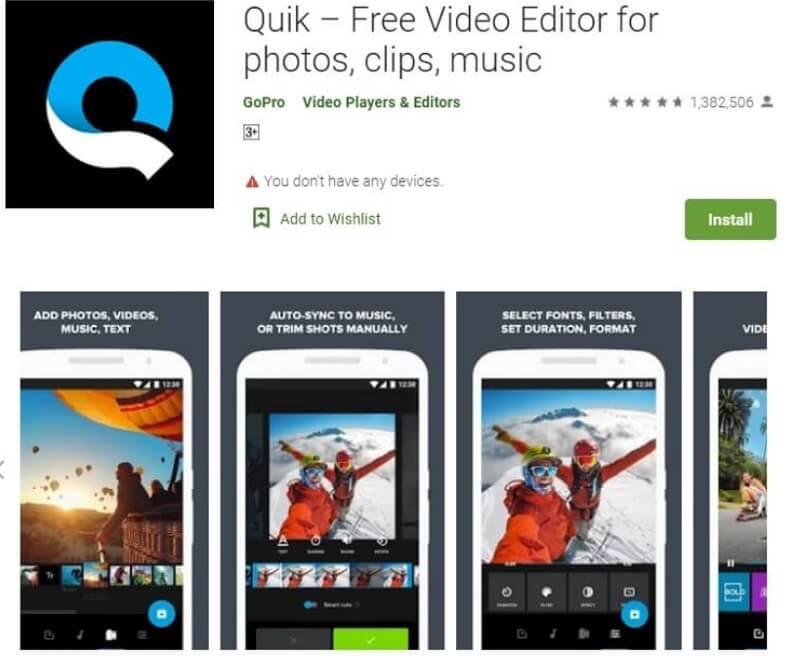 Part 2. Incredible Video Enhancer Software for Windows & Mac You Shouldn't Miss
Aside from the video quality enhancer apps, there's also this best option for your Windows and Mac devices, and it is the AVAide Video Converter. We highly recommend this ultimate software for it is empowered with an artificial intelligence video enhancing feature. By simply clicking on the setting, AVAide Video Converter will do the rest of the job. Exquisitely, this tool's enhancing feature works to denoise, stabilize, perfect the lighting, and improve the resolution of your video in an instant. On top of that, it will allow you to boost your video resolution unlimitedly!
Step 1Install the best video enhancer on your desktop or Mac. Then, go to its Toolbox, and hit the Video Enhancer tool.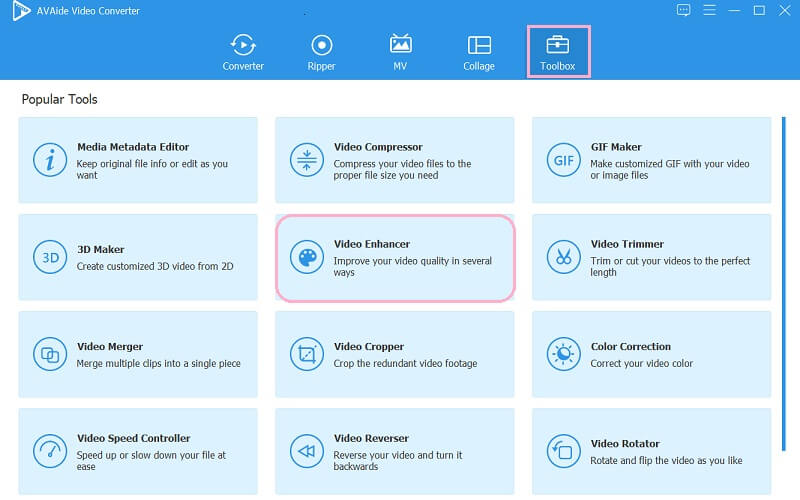 Step 2Hit the Plus sign to import your video file on the popped-up window.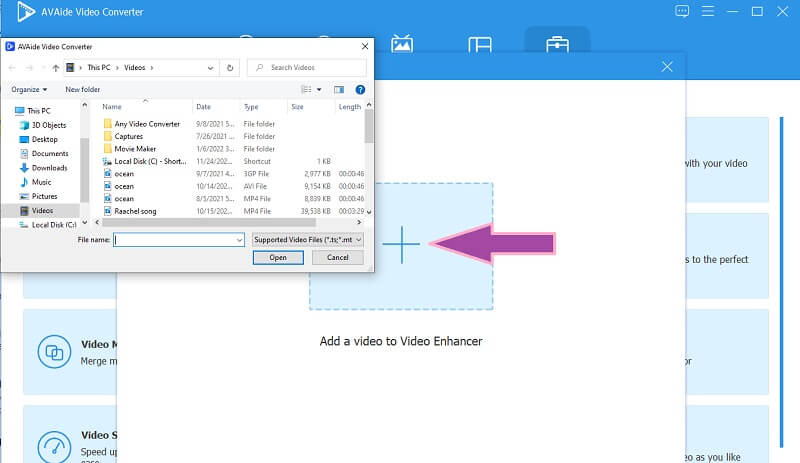 Step 3Next, choose the kind of enhancement you need among the settings presented. Note that you can tick all of them. Feel free to select the best resolution for your video, then hit the Preview button to pre-check the video for ten seconds.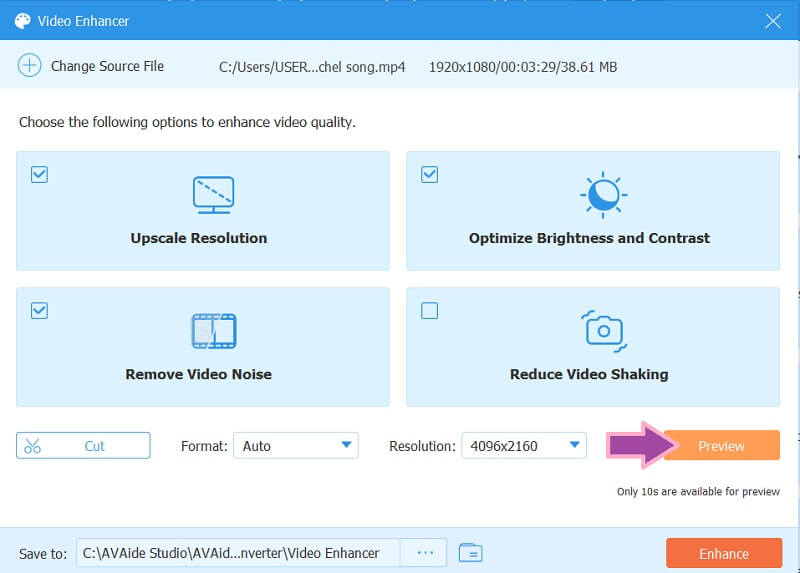 Step 4Then, hit the Enhance button of this enhancer for iPhone videos. Wait for the process, then check the file on the folder shown on the Save To portion.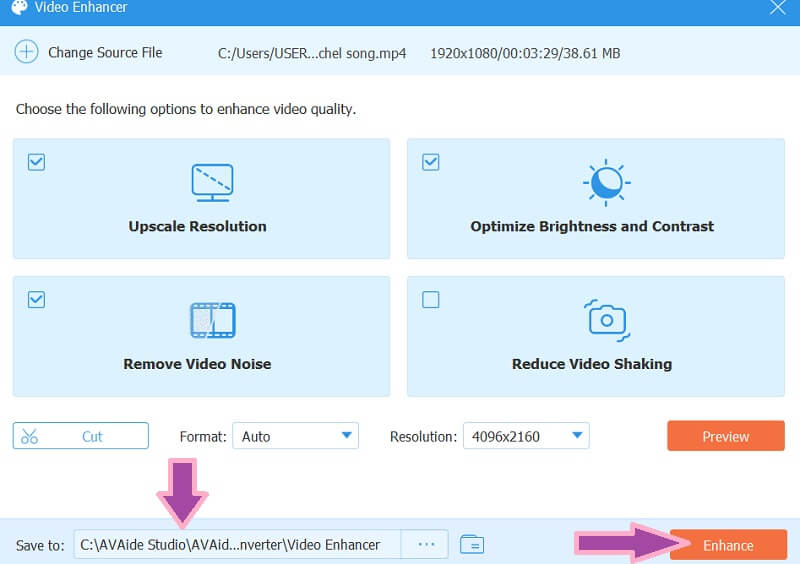 Part 3. FAQs Regarding Video Enhancing Apps
What are the disadvantages of using mobile apps in enhancing videos?
One of the drawbacks that everyone experiences in using mobile apps in video enhancing is ad bugging.
What is the best resolution I can get for my video?
So far, the best resolution to have an HD video is 4096 x 2160 video for a full-frame 4K video.
Can I enhance my video with AVAide Video Converter online?
No. AVAide Video Converter has an online version, and it is only limited to converting videos.
Your complete video toolbox that supports 350+ formats for conversion in lossless quality.