There are formats that contain both video and audio files. Videos are undeniably ideal for watching and listening purposes. However, there are videos that we can listen to without watching their visual content. For instance, different podcasts and official music videos. Like the MTS, or short for MPEG Transport Stream that is saved with AVCHD. This has HD playback design and is ideal for digital recording. This format is not advisable for smartphones and TV. Also, it's not supported by any iOS device. Find and use an MTS to MP3 online converter to change your set up. MP3 is the most used and versatile audio format till now.
Part 1. Best Software to Easily Convert MTS/M2TS to MP3
AVAide Video Converter
If you want to experience a full-featured software to convert MTS to MP3, look for the AVAide Video Converter. What makes this excellent to other rival tools is the media toolbox it has. With this, you can be able to edit and even enhance your files by adjusting necessary settings. The reliability of this tool is high enough because it's already tested by many users, whether common users or media experts. Learn first-hand the quickest steps this tool has by following the instructions given below.
Step 1Go to the official website of AVAide Video Converter on your device. Click the Download button and install it immediately.
Step 2Then, import your local files by clicking the Add Files button. Group conversion works well in this tool.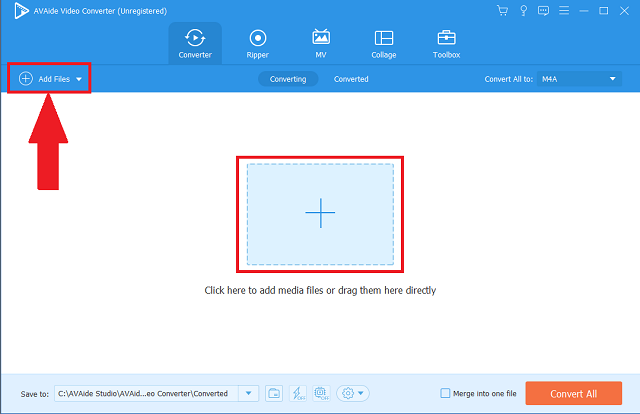 Step 3Afterwards, click the Audio button to see all the available formats. Choose the MP3 and click it on the Convert All panel.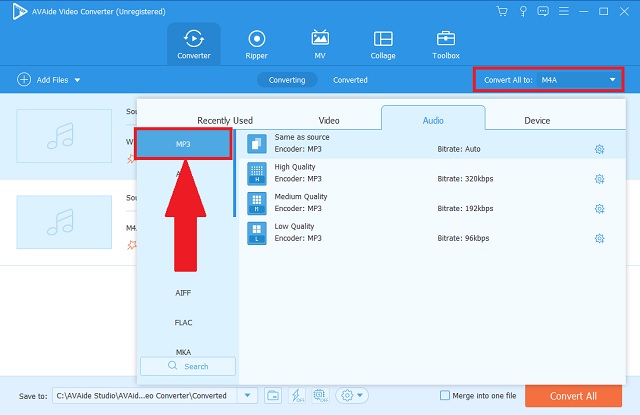 Step 4Start the quick process by clicking the Convert All button.
Step 5Once finished, check your saved files on your local storage.
PROS:
Long list of audio and video formats.
Supported by known operating systems.
Fast-speed tool.
Simultaneous conversion.
Editing and enhancing menu.
CONS:
Limited time period for trial version.
Part 2. Quickest Ways to Use MTS/M2TS to MP3 Converters
1. AVAide Free Video Converter
The top online tool to utilize is the AVAide Free Video Converter. With this solution, you can convert MTS to MP3 on Mac, Linux, or Windows. What made it the highest rank are the key capacities it offers. The speed is amazingly advanced. It provides a wide roster of audio and video file containers. You can also convert files in batch to quickly change the format type of your audio contents. This is a hassle-free online program that creates high quality outputs. Know how to navigate this fan and exciting converter suitable for all ages!
Step 1Using your device, visit the official webpage of AVAide Free Video Converter.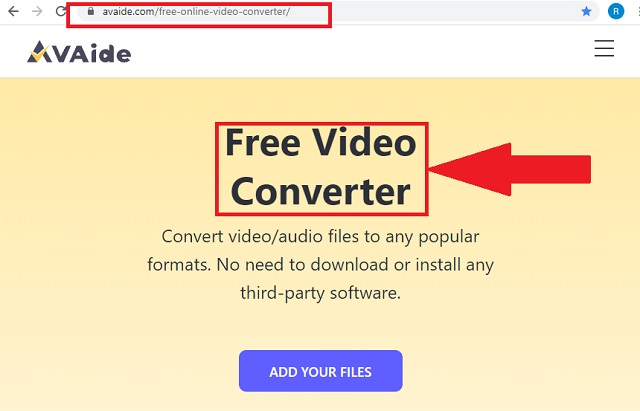 Step 2Transfer your file by clicking the ADD YOUR FILES button. Import them by group for your convenience.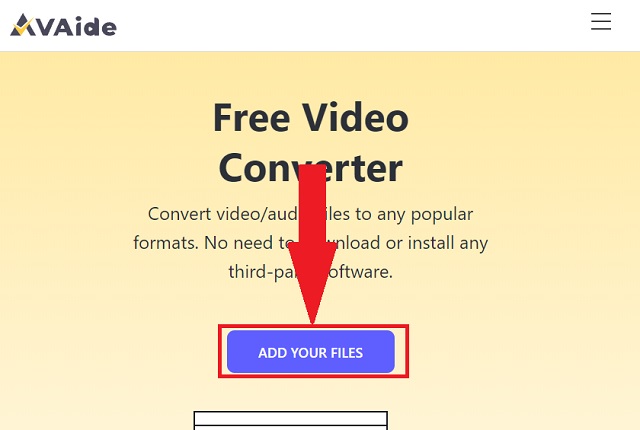 Step 3After that, click the audio icon. Select and click the MP3 button from the list of audio formats.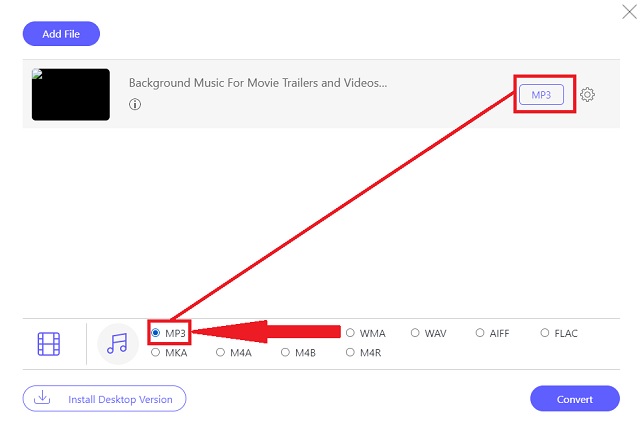 Step 4Then, begin the simple process by clicking the Convert button.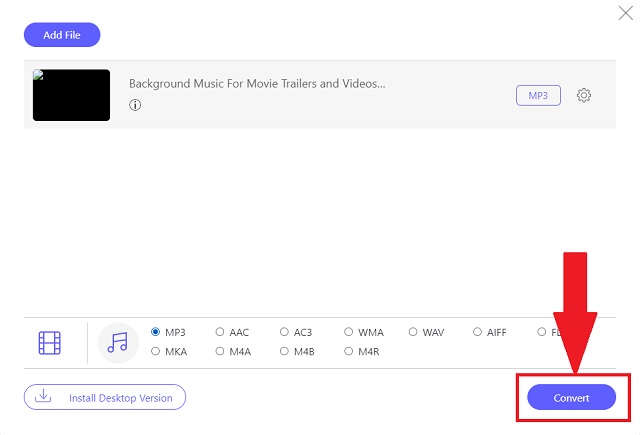 Step 5Finally, to check the completed files, click the folder icon on each finished task. Upon clicking, the tool will automatically view your saved files.
PROS:
An absolute web-based app.
50X advanced speed.
More than 300 available formats.
Multiple file conversion.
Chargeless and history protected.
CONS:
Need internet connection.
Not full-featured app.
2. Zamzar
The second on the list is the Zamzar. It gained its popularity by producing quality outputs. For instance, you can convert MTS to MP3 for free without any hassle. Know how to use it by considering these guidelines.
Step 1Start the importation by clicking the Add Files button.
Step 2Secondly, choose the MP3 format from the Convert To button. Afterwards, start the process by clicking the Convert Now button.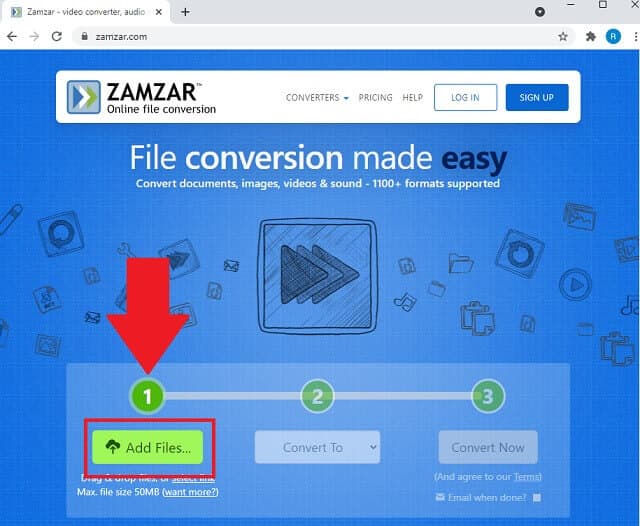 PROS:
Online tool for free.
Offers more than 150 file containers.
3. Convertio
Convertio works well on how to convert MTS to MP3. The tool can incredibly assist and help your media management. Better try this solution without any prior experience by simply following these seamless procedures.
Step 1Access the web browser. Go to the web page and simply click the Choose Files to import your MTS files.
Step 2Choose the MP3 format on the list. Lastly, click the Convert button to start the conversion.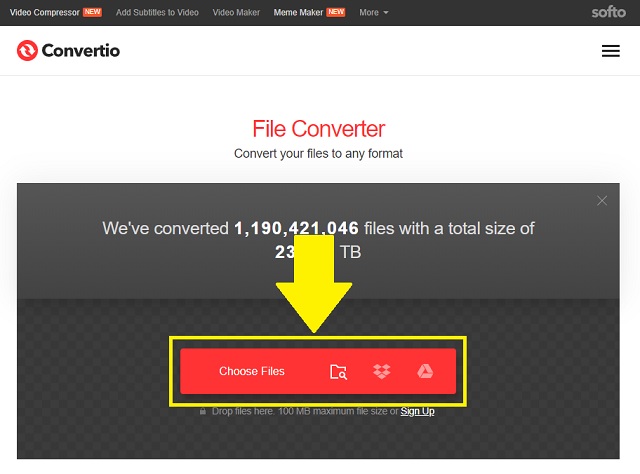 PROS:
More than 10 conversions are accessed each day.
User-friendly interface.
CONS:
Requires a launcher for installation.
4. CloudConvert
Another online method to use is the CloudConvert. This is also an MTS to MP3 free converter. CloudConvert is an easy-to-use tool you can experience first-hand with all the convenience you need. Plus, it can surely match your conversion concerns.
Step 1Go straight to your device's web browser. Search for the app. Click the Select File button. Now, select all your finalized MTS files.
Step 2Click the arrow icon on the Convert to panel. Afterwards, start the process by clicking the Convert button.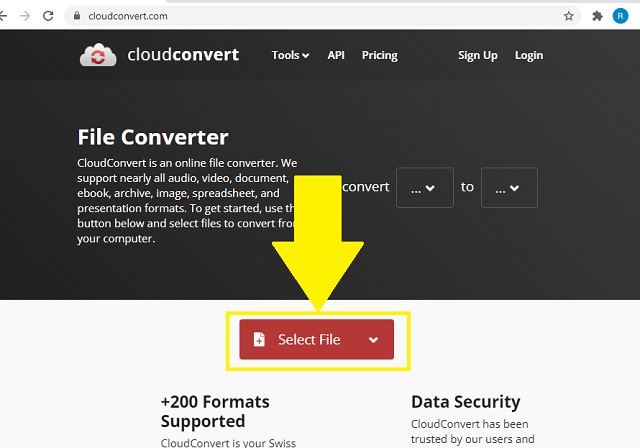 PROS:
Provides almost popular formats.
Intuitive and straightforward interface.
CONS:
Requires page refreshment to convert another batch.
Can stop in the middle of the process.
5. FreeConvert
This tool is an online MTS to MP3 converter. It doesn't require you to install the app on your device. You can easily access this with the help of your internet connection. Use this app at the comfort of your skills.
Step 1Find and click the AUDIO Converters button. Then, the next step is proceeding to the MP3 button on the wide list of formats.
Step 2On the view of the interface, transfer your files by clicking the Choose Files button.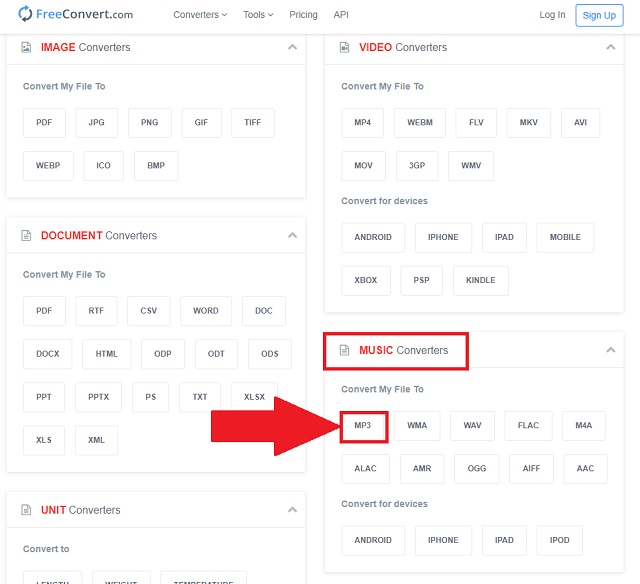 PROS:
Comprehensive steps to follow.
Adjustable format preferences.
CONS:
There are issues concerning clip compression.
Has several playback issues.
Part 3. Best Converters for Changing MTS to MP3
This comparison table of all the audio converters discussed has various similarities, differences, and edges from each other. Clearly understand their containing characteristics by doing a quick tour on the table below.
Features

Faster Speed

Audio and Video Formats

Online Version and software

Windows and Mac

Group Conversion

Extra Toolbox
| | | | | | |
| --- | --- | --- | --- | --- | --- |
| AVAide MKV Converter | AVAide Free Video Converter | Zamzar | Convertio | CloudConvert | FreeConvert |
| | | | | | |
| | | | | | |
| | | | | | |
| | | | | | |
| | | | | | |
| | | | | | |
Therefore, AVAide Video Converter is our all-around tool to use. Try it now to see the best results.
Part 4. FAQs of MTS and MP3
Does MTS contain a big size?
A standard size of an MTS file is 450 MB. Matroska file is undeniably bigger than MP3 in terms of size.
Does my Mac support MTS files?
Apple operating systems don't directly play MTS videos. You need to download and install a third-party tool to play these kind of files.
What does MP3 mean?
MP3 which stands for MPEG-1 Audio Layer 3. This is the most popular audio format that is supported by almost all media players.
Conclusion
As a summary, these aforementioned audio MTS to MP3 converters can really help you finish your tasks. You can totally enjoy your playlist while your device is screen off. However, given these tools' key features, AVAide Video Converter will still meet and outdo your expectations. Discover it can offer by simply installing it on your device.
Your complete video toolbox that supports 350+ formats for conversion in lossless quality.