There are lots of desktop recorders that are being offered in the market nowadays. However, not all of them can give you the magical performance and outputs that you expect. To help you find the perfect recorder for any type of platform that you need to capture, we gathered not one but eight most astonishing tools that you can add to your list for tryouts. Along with their beautiful attribute,s are advantages and disadvantages to giving you a transparent review to refer to.
| Software | Platform | Best for |
| --- | --- | --- |
| AVAide Screen Recorder | Windows, Mac | Game capturing, screen recording, and audio recording with high quality. |
| Flashback Express | Windows, Linux | Game capturing. |
| Icecream Recorder | Mac, Windows, and Android | Screen recording with high quality. |
| ApowerREC | Windows | Screen recording with video sharing. |
| Ezvid | Web, Windows | Video recording online. |
| Loom | Web | Quick Screen Recording. |
| Screenapp.io | Web | Video sharing. |
| QuickTime | Mac | Screen, audio, and movie recording. |
Part 1. 8 Best Online and Offline Recorders for Desktop and Mac
1. AVAide Screen Recorder

AVAide Screen Recorder is not only the best desktop screen recorder, but it is also more than that, for it gives the best service in recording audio, iPhone, game, webcam, and windows. Furthermore, it is the tool that generously gives all the beautiful features such as enhancing video, sound, and microphone, along with the picture-in-picture video creation. Not just that, because AVAide Screen Reorder also gives users the liberty to customize and have their hotkeys tag along with the adjustments they can do with their outputs, wherein they are free to trim, add subtitles, drawings, and create a slow-motion video out of them.
Pros
Customizable presets and outputs.
It's compatible with Windows and Mac.
It has a user-friendly interface.
It is a full-packed of features software.
The procedure for recording is so smooth.
No watermark even on the free trial.
This desktop recorder allows to schedule tasks.
No time limit on the recording.
Cons
It is not a completely free tool.
2. Flashback Express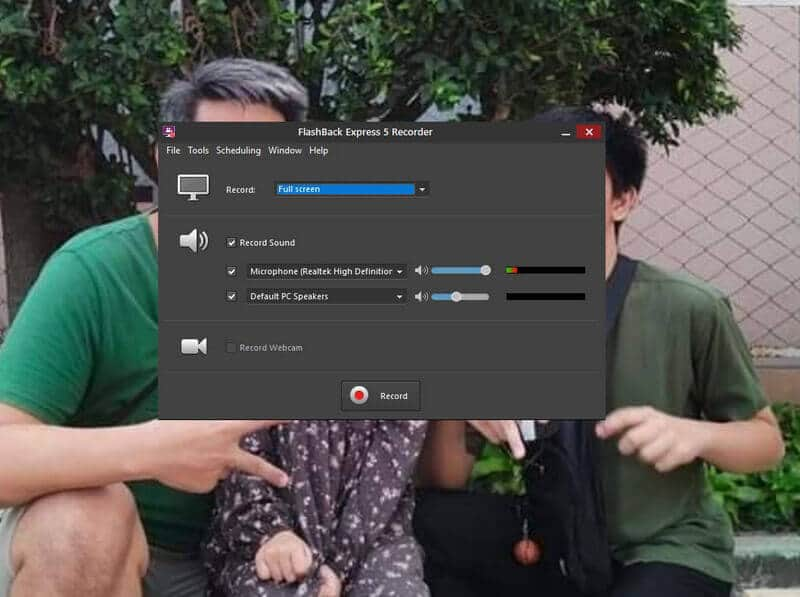 Flashback Express is software that records your screencasts while allowing you to have a voiceover on your recording. In addition, just like the AVAide, Flashback Express also comes with a screenshot feature and video editing tools leaving you with a non-watermark output. However, it seems like its power won't be experienced by the Mac user, for it only works with Windows and Linux OS.
Pros
It has a free version.
Limitless time of screen recording.
No watermark on the outputs.
It gives editing tools.
Cons
This desktop recording software doesn't support Mac.
It's not a completely free tool.
The editing tools are only on the Premium version.
3. Icecream Screen Recorder
This Icecream Screen Recorder is next on the list, which gives its best on Android, Mac, and Windows. With its software version, you will be able to record your screencast of video tutorials, live videos, video calls, and the movie you found on the web. Moreover, it comes with a simple interface that shows up with a colorful display. Aside from that, it is preeminent in HD screen recording, which has been one of the advantages this desktop video recorder has ever had.
Pros
Compelling quality is screen recording.
Comes with a free version.
Comes with a webcam, webinar, screen, and audio recorders.
Cons
The free version has minimal features.
It supports limited codecs.
4. ApowerREC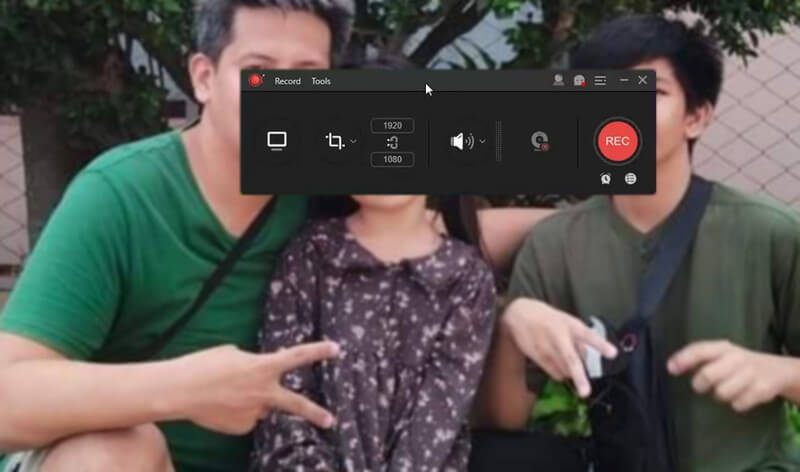 ApowerREC is one of those tools that excellently record podcasts, videos, and calls on your desktop screen. In the same way, it also supports webcam recording, which allows you to make a picture-in-picture effect and the annotations such as texts, arrows, and highlights you can add to the video.
Pros
It has an easy-to-understand interface.
It records the recorded file directly online.
Able to record automatically.
Cons
Its CPU requirement is higher than the others.
5. Ezvid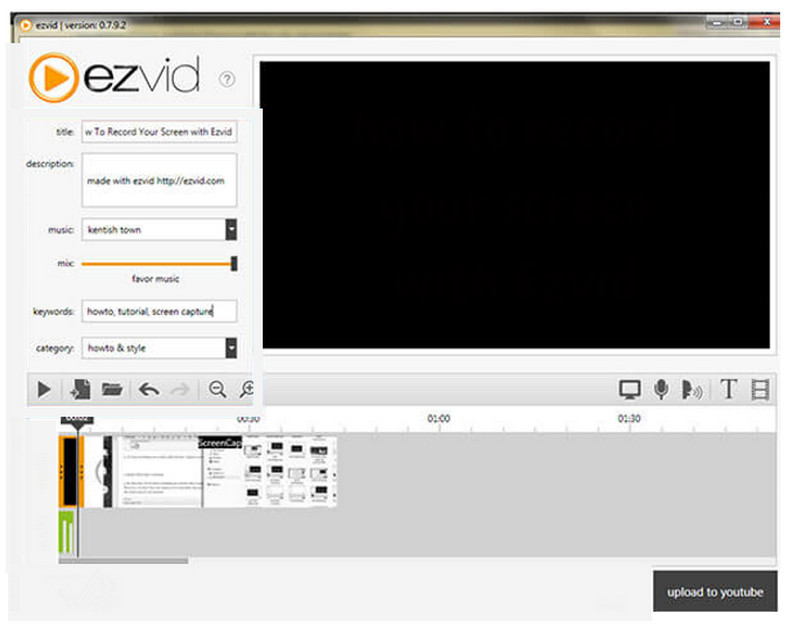 Ezvid is one of the finest tools to record Windows 10 desktops. In addition to that, it also stands as one of the famous video editors online. It has a widget that is always present on the screen while recording, making it look more productive. On the other hand, it is also why other users get annoyed. Nevertheless, it is still one of the best choices for anyone with a screen recording task.
Pros
Comes with multiple set-up choices.
Infused with video editing tools.
Accessible.
Cons
It is charing sometimes.
The process of exporting takes time.
6. Screenapp.io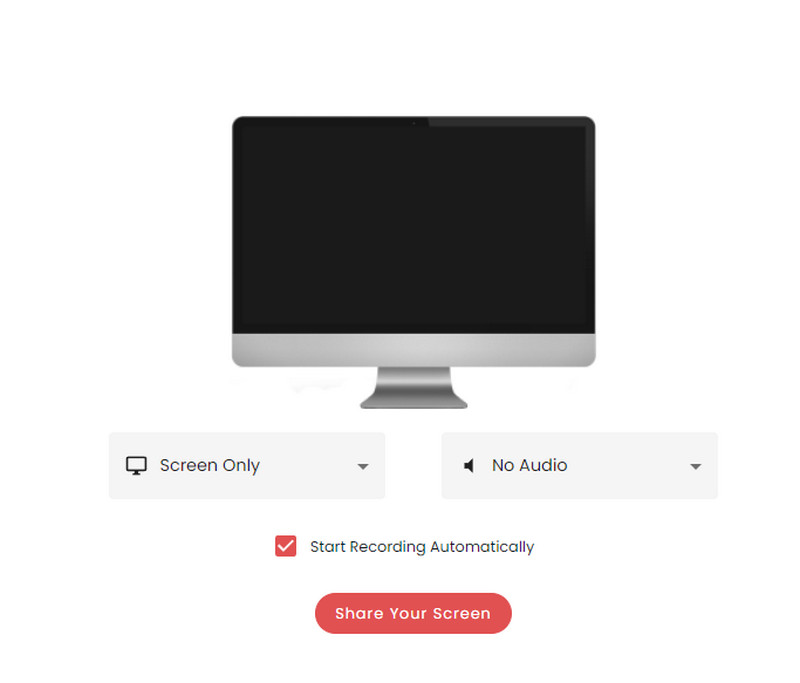 Another online tool that will instantly record your desktop screen is this Screenapp.io. It is the tool equipped with a storage solution, along with its quick record ability to record the screen with audio, webcam, and microphone selections. In addition, this desktop recorder will let you choose among the contents of your screen, including the open windows. Despite that, users can have the privilege to record unlimitedly, trim recorded videos, and create folders, all for free.
Pros
Use it even without registration.
Accessible.
It is easy to use.
Cons
It has minimal editing features.
It has no cloud storage.
7. Loom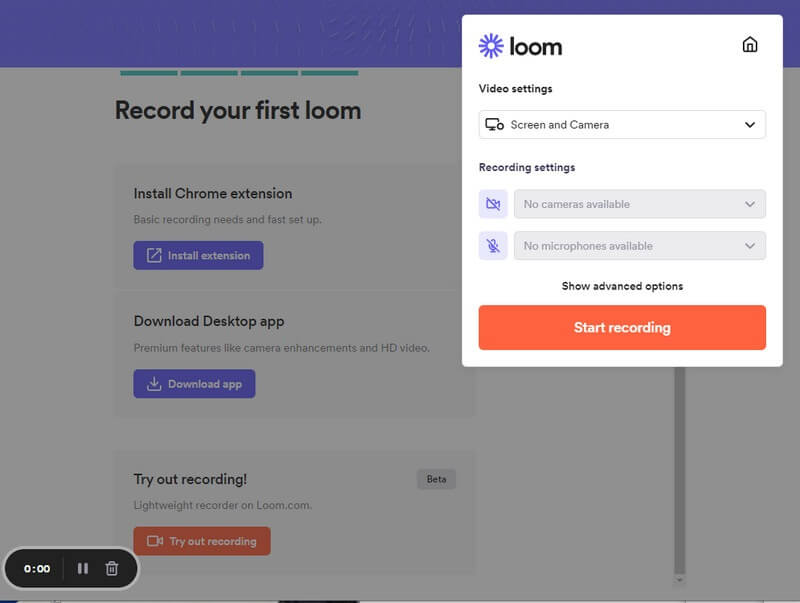 If you are looking for an online tool rich with features, Loom is what you need. This web-based tool gives out everything when it comes to screen recording. It can share the link of your recorded file with your friends easily. What's more? This desktop screen recorder also lets you edit your recordings until you reach a professional-like quality output.
Pros
It notifies views.
It has a fast procedure in the recording.
Ability to share video recordings.
Cons
The free version limits the recording to 5 minutes.
It sometimes lags even with a strong net.
8. QuickTime Player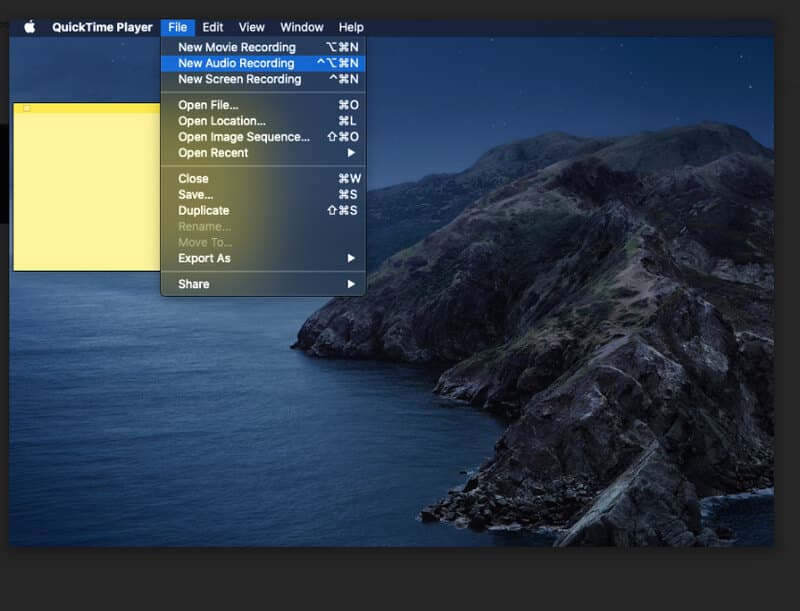 Last but not least is the QuickTime Player. QuickTime Player is the default media player for Mac. Aside from that, this software can convert video files into other video formats and recorders, such as screens, audio, and movie. A user must subscribe to its Pro version for its editing features and enjoy the additional features there. However, we can't still give full recognition to being a desktop recorder on Windows because its recorders only function well on the Mac version.
Pros
Built-in software for Mac.
Flexible.
Easy to navigate.
It's free.
Cons
It only produces MOV videos.
For Mac only.

AVAide Screen Recorder
Record screen, audio, webcam, gameplay, online meetings, as well as iPhone/Android screen on your computer.
Part 2. Bonus: How to Record Desktop Screen Efficiently
This bonus part will allow you to see how desktop software can record screens efficiently. Here are the simple guidelines to have a luxurious experience most practically!
Step 1Get this best desktop screen recorder on your computer device. Then, open it to begin the task.
Step 2Pick a recorder best fits your mission. To see the other recording tools, click More.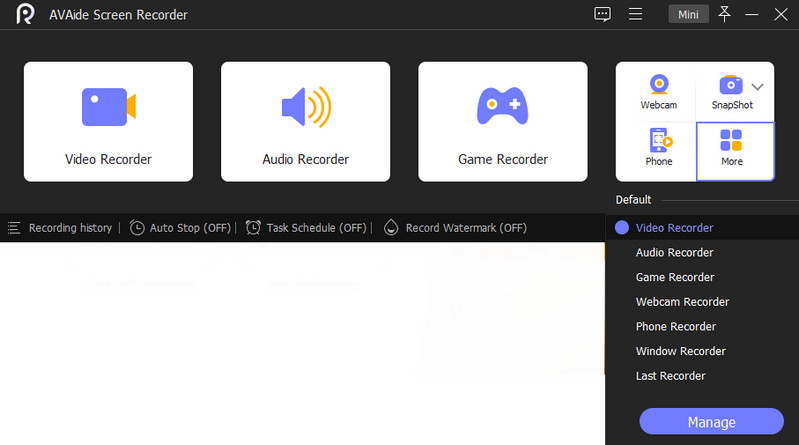 Step 3If you want to record your desktop screen, click the Video Recorder. Then, navigate to customize the Display, System Sound, and Mic on its set-up page. After that, hit the REC button to start recording.

Once done recording, click the Stop button from the floating bar. Then, click the Export button to store the recorded file on your computer.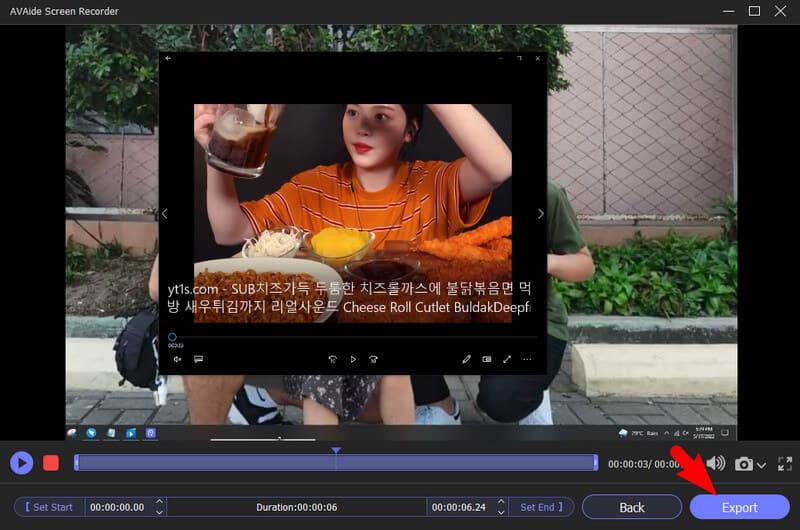 Part 3. Questions Often Ask about Desktop Recorders
What is the best desktop audio recorder to record movie songs?
AVAide Screen Recorder is the best recorder of screen and audio that you can use in capturing the song from your favorite movie. With its system sound selection feature, you will have the best audio quality possible.
Why do I need a screen recorder on my desktop?
A screen recorder will help you capture online games, podcasts, online class discussions, etc.
Is VLC an easy solution to record my desktop screen?
Although VLC can record the screen successfully. We won't guarantee for you to have smooth sailing while doing the procedure. It is because VLC, as everyone knows, has a challenging process for beginners.
Conclusion
To conclude, the eight desktop recorders indeed have a magical ability. Even though QuickTime is more empowering on Mac, users still consider it one of the best. However, if you only look for the ultimate software to work best on Windows and Mac, get the AVAide Screen Recorder!
Capture the best moment with AVAide Screen Recorder. Screencast, customize, and share in seconds.