When creating interactive videos, a webcam recorder allows you to easily show your facial expressions. The majority of people nowadays use laptops with built-in webcams, these computers frequently lack the software needed to fully utilize the webcam video recorder. By the end of this article, you will have decided on the best webcam recorder for you because this article will go over the best and most widely used webcam recording software for Windows and Mac.
Part 1. Best Webcam Recorder for Capturing Webcam Videos on Windows and Mac
1. AVAide Screen Recorder

AVAide Screen Recorder is a fantastic, easy-to-use webcam recorder that is available for both Windows and Mac. Users will be able to record their entire screen or a specific region of their screen using this recording tool. You can record computer screens, live stream videos, and do a variety of other things. With this powerful screen recorder, you can also save a screenshot on your Mac or Windows. In addition, an all-in-one HD recording solution for meetings, games, phone calls, movies, and other activities is available. Despite this, it can record audio, music, and voiceovers without any loss.
Pros

High-performance webcam recorder, screen recorder and audio recorder.
With a few mouse clicks, it can record FaceTime calls, videos, meetings, etc.
It works with Windows and macOS.
Cons

The tool must be downloaded first.
2. Active Webcam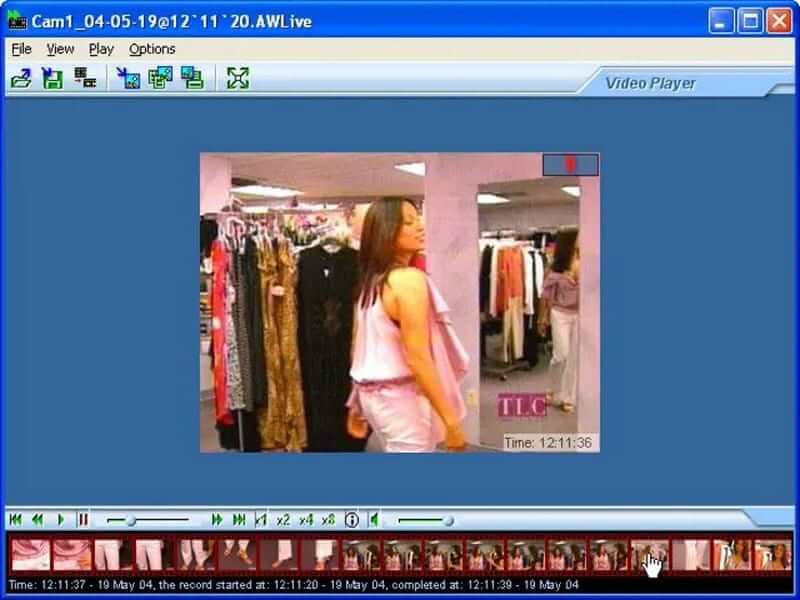 This webcam recorder can capture videos at 30 frames per second from almost any relevant device, such as a camcorder, IP camera, or web camera. It can simultaneously record and broadcast from an infinite number of cameras. As a result, the cam recorder is one of the most adaptable applications in its class, as it can be used for surveillance in both commercial and residential settings.
Pros

It can record and broadcast from multiple cameras at the same time.
It uses its HTTP server, allowing all authorized users to review the footage as needed.
Cons

It uses its HTTP server, allowing all authorized users to review the footage as needed.
The setup may be complicated for some non-technical users.
3. Bandicam Webcam Recorder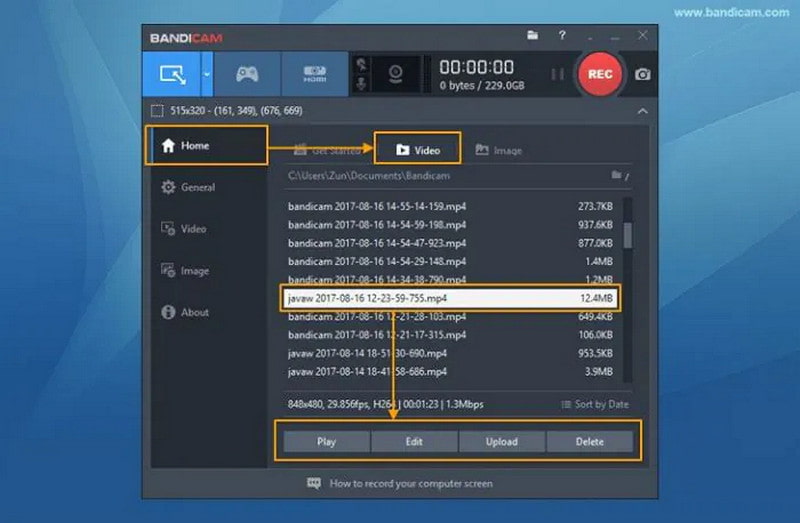 This webcam recorder is one of the most popular screen recording programs. It is simple to record a screen with a bandicam. Bandicam's screen recording and user interface are both excellent. It can record video from video capture cards, USB cameras, camcorders, and other devices, making it suitable for home and professional use.
Pros

It enables you to upload recorded videos directly to your YouTube channel.
It allows you to capture Xbox One gameplay on your computer.
Cons

There is a cost associated with the camcorder.
Specific hardware must be present in your computer to fully utilize all features.
4. Free2X Webcam Recorder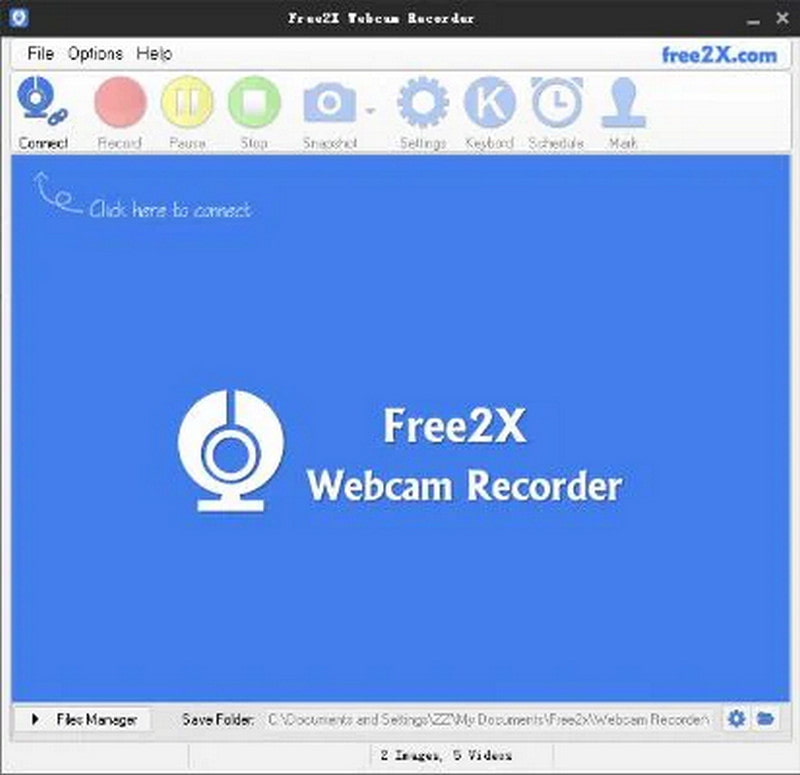 This software enables simple and efficient management, and Free2x Webcam Recorder allows you to concentrate on what is most important. It's a one-stop-shop for capturing digital video cameras, webcams, and other devices. The recordings can be saved in any format before being imported into any professional post-production software for additional editing, fine-tuning, and the addition of filters and effects.
Pros

The Free2x Webcam Recorder software comes with no risks.
Free2x Webcam Recorder has excellent customer service.
It is entirely free to use.
Cons

Some advanced editing options are missing.
5. QuickTime Player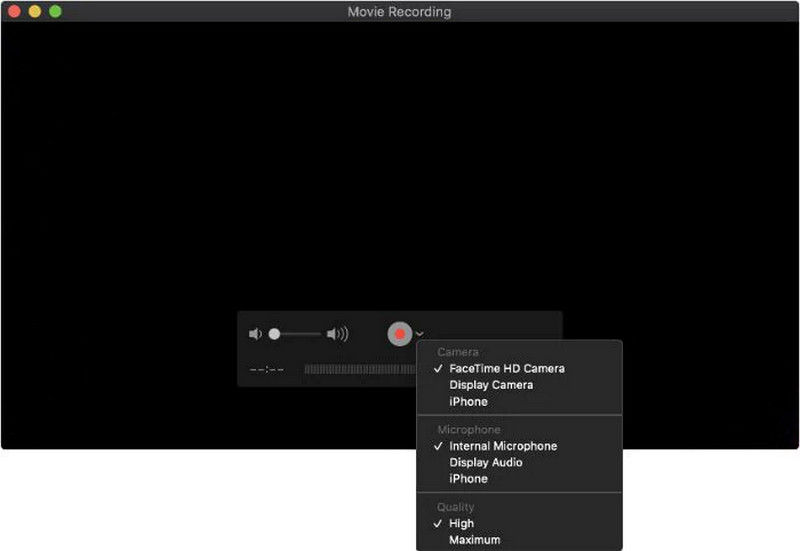 If you require another webcam recorder for Mac, this is the tool to use. Because it is included with the operating system and thus already available in macOS, QuickTime Player is the most cost-effective option for Mac users. The built-in app is usually used to play media files, but it can also record the computer screen. In addition, if the computer has a front-facing camera, the program works well as a cam recorder.
Pros

This software program is simple to use and quick to execute.
It enables users to edit videos quickly.
Cons

Users are unable to hear sound from speakers when audio is connected to SoundFlower, making it impossible to determine whether the correct tracks are being recorded or not.
6. Windows Camera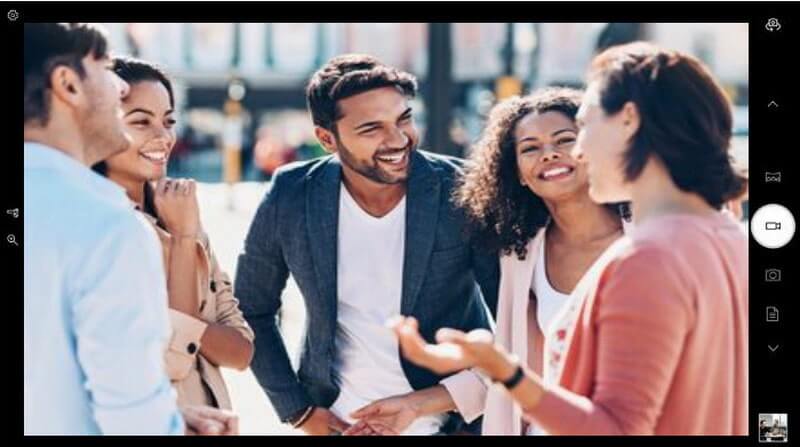 On a Windows 10 computer, Xbox One, or Windows-based tablet, this webcam recorder can be downloaded and installed from the Microsoft Store. When you use Windows Camera, you can pause and resume video recording at any time, and the resulting fragmented footage is automatically stitched after the recording is finished.
Pros

It starts the recording with a countdown timer so you can get into the frame.
It can backup your captured images to OneDrive automatically.
Cons

It can only be installed on devices that have the necessary hardware.
7. CamWiz Webcam Recorder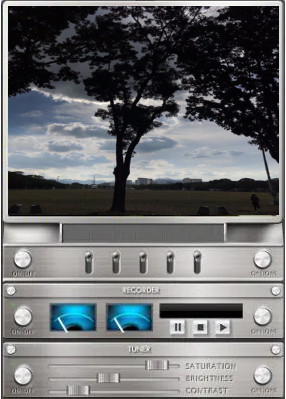 It's yet another laptop camera recorder that can capture video using a built-in or an externally connected camera. Using the software, you can customize your recording preferences, such as resolution, audio capturing, and much more. This webcam recorder works with Mac computers.
Pros

It has a record timer that automatically stops recording when a certain threshold is reached.
It enables color adjustments at the source to improve video conference and phone call clarity.
Cons

The app has significant audio synchronization issues.
Advanced features are not free and must be purchased separately.
8. CyberLink YouCam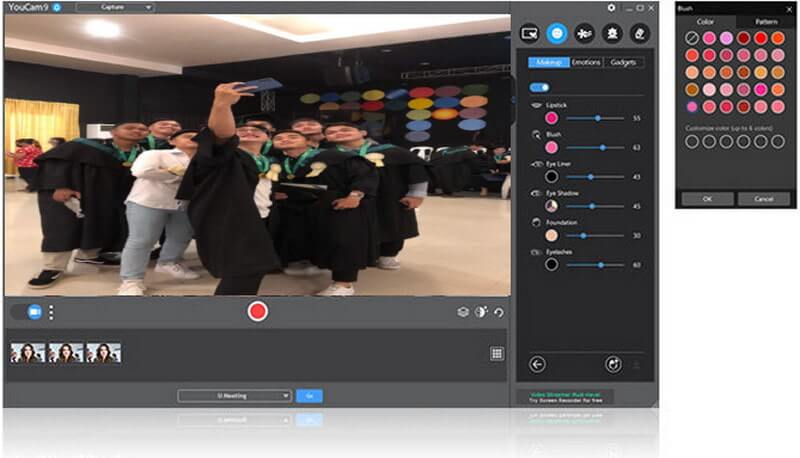 This software is a multifunctional webcam recorder for Windows 10, ideal for streamers, YouTubers, vloggers, and business owners. People could personalize and improve the quality of their webcam recordings by adding a variety of valuable add-ons such as video effects, filters, emojis, visual scenes, distortions, stickers, etc. CyberLink YouCam, on the other hand, only provides a three-month free trial before requiring a subscription fee to continue using the service.
Pros

Filters are used to add effects to video.
It includes a tool for beautifying the face.
Lighting, sharpness, and denoise are all adjustable.
Cons

The subscription fee is astronomical.
Part 2. Bonus Tips: Steps on How to Capture Webcam Videos with AVAide Screen Recorder
By following these steps you can completely do a webcam recording with the most recommended webcam recorder below. Moreover, make sure that you plug in the webcam on your desktop but if you have a built-in webcam then there's no need for you to plug in a camera.
Step 1Open AVAide Screen Recorder
Open AVAide Screen Recorder, and then click the Webcam feature, which will take you to the recording area.

Step 2Enable the System Sound and Microphone
Before you begin, you can add your voice while recording by clicking the microphone, Also, you can take screenshots by clicking the Camera button.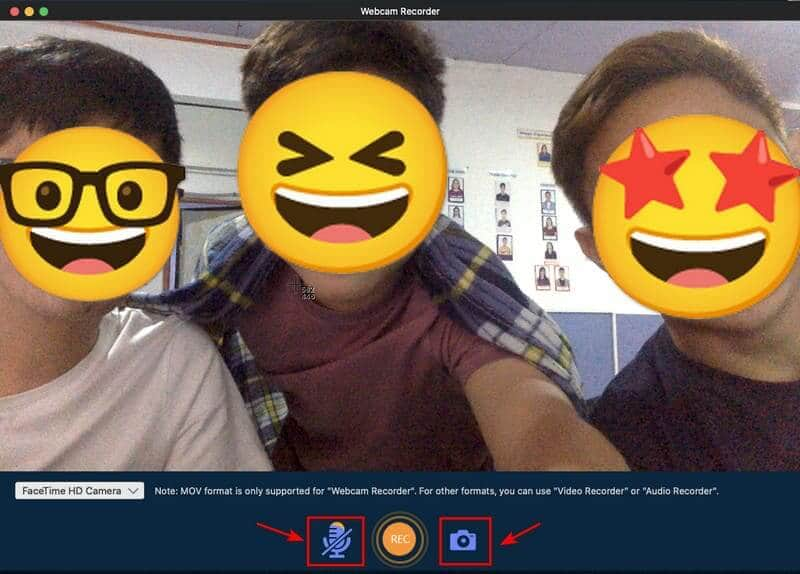 Step 3Start Recording
To start recording, click the round record button. Wait for the process because there is a few seconds interval before the recording begins.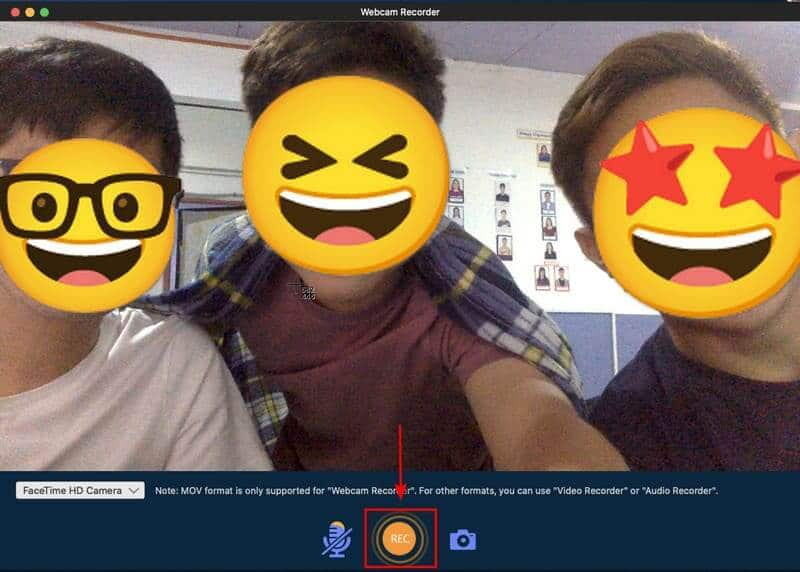 Step 4Stop Recording and Save
After completing your recording, click the Stop button to pause it and the Save button to save your video recorder. Select the Re-Record tab if you want to re-record your call.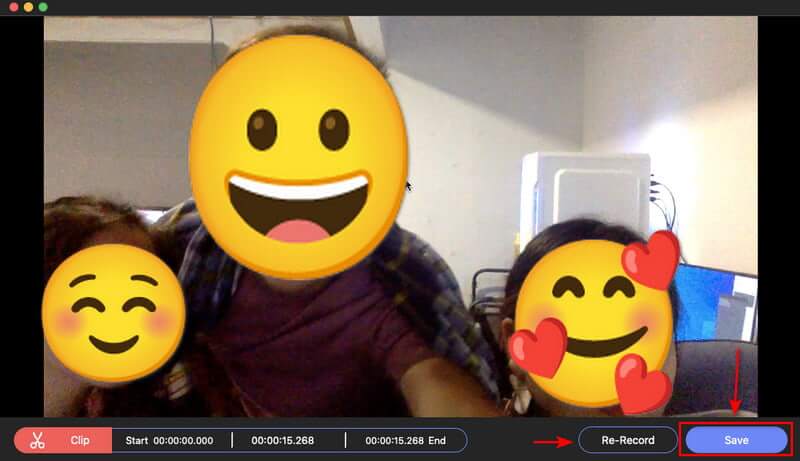 Part 3. FAQs about Webcam Recorder
Is the webcam constantly recording?
The rule of thumb is to record and save any object seen at any time and anywhere. When the camera is triggered, the computer has the option of saving the recording and sending an e-mail alert, or it can simply save the video for later viewing.
Do webcams record audio?
They won't work to record only audio. But you can use applications to rip the audio tracks out of any video recording. Also, Webcams are seldom stereo recording types. Better ones, however, do include autofocus, and most have auto exposure.
Is it possible to record audio with a webcam?
They will not work if all you want to do is record audio. You can, however, use software to extract audio tracks from any video recording. Furthermore, webcams are rarely stereo recording devices. On the other hand, better ones typically include autofocus and, in most cases, auto exposure.
What is a webcam's maximum range?
The vision range of a home security camera is typically between 0 and 70 feet, depending on the resolution, sensor, and lens used. Professional cameras, such as high-resolution PTZs, can see farther away, ranging from 0 to 700 feet.
Conclusion
The article provides eight webcam recorders to help you record videos and create creative content with your webcam. We strongly advise users who want more recording features to try AVAide Screen Recorder. It can assist you in recording your webcam in high quality. Meanwhile, you could use its built-in video editor to trim, cut, and split the video clips. Act now, and the free webcam recording software for Windows and Mac will never let you down!