GIF or Graphical Interchange Format is a large part of the internet, with everything from insightful sports commentary to hilarious memes. It is a file format that allows you to animate images while keeping the file size small. Moreover, GIFs are essentially a series of pictures or soundless videos that will loop indefinitely unless the play button is pressed. However, you may wonder what factors to consider when choosing a GIF recorder. In this guidepost, we will review the best great GIF recorders and give you an idea of what they should have.
Part 1. Best GIF Recorder for Capturing Animated GIFs on Windows and Mac

1. AVAide Screen Recorder
Furthermore, it has a lock-on screen feature unique to this tool; even a heavyweight recorder like Bandicam does not have this feature. Take a screenshot and save it as a GIF without showing the device itself. AVAide Screen Recorder is the pound-for-pound recording king.
Features:
◆ It can show a preview of the GIF file before saving it.
◆ It can easily record a high-resolution GIF.
◆ The recording tool provides good customer support.
◆ It works on Windows and macOS.
Pros

The recorded video can be saved as a GIF.
There are no watermarks present.
It can record video with just a few mouse clicks.
Cons

It is necessary to download the tool.
2. VClip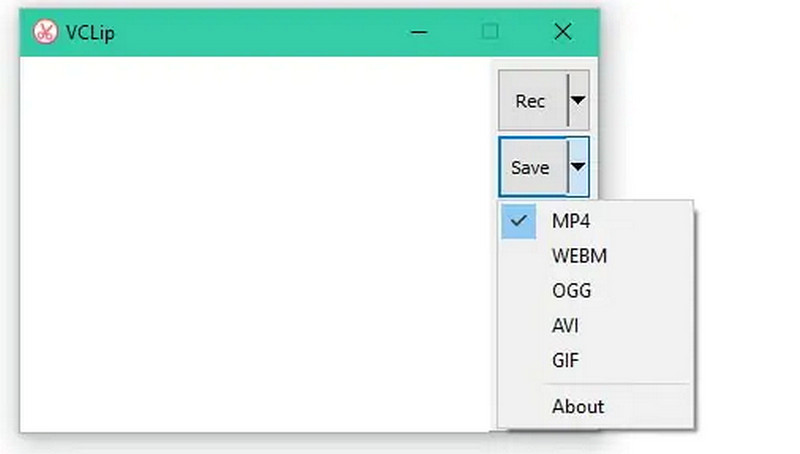 This GIF recorder program allows you to capture animated GIF files but not much else. Its users can record GIFs that include the entire screen or just a portion of it. The Windows-based application allows you to change the frame rate and output format. VClip can generate MP4, AVI, OGG, or WebM files and GIF files, and it can capture videos at 30 frames per second.
Pros

Simple to implement.
It is compatible with the vast majority of browsers.
Cons

It buffers into whatever ram you have available.
It sometimes crashes.
3. ScreenToGif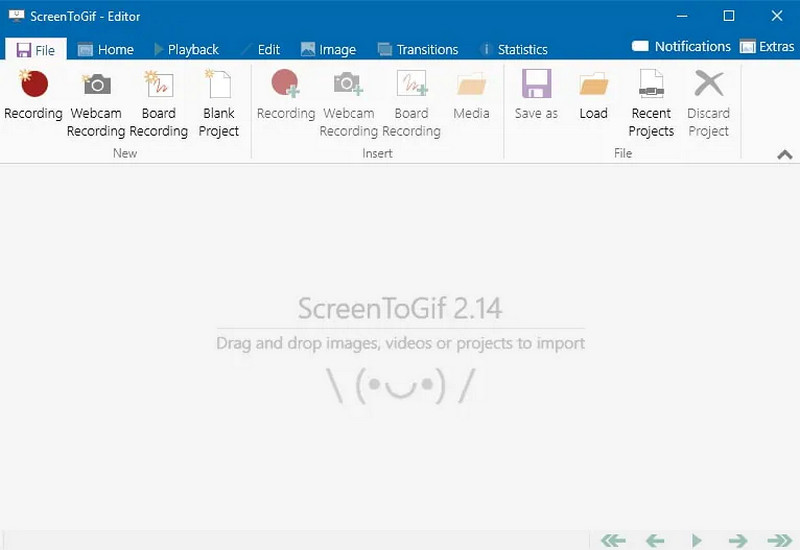 This GIF recorder offers several methods for capturing a screen. You can use this app to record a video, take a screenshot, and create animated GIF files. The interface is straightforward, but it has a few nice touches that set it apart from the competition. When you click the record button, a window with a transparent middle shows you where you'll be filming. Furthermore, this combines the pixel-point accuracy found in other screen recorders with a far more visible frame than a one-pixel dotted border.
Pros

It is simple to use.
It includes a built-in editor.
It is an entirely free GIF recorder.
Cons

It does not display the menu options.
4. Recordit
This program is a GIF-based screencasting tool with desktop clients for Windows and Mac. Users can record their desktop screens for up to five minutes. The tool allows you to record everything on your screen as a high-quality video. It includes everything you need to make professional-looking product demonstrations of software applications, captures amazing game tricks, records online videos, ppt, and your image slideshows, creates vivid tutorials, iPhone simulator, etc.
Pros

For its limited feature set, it is easy to use.
When you finish recording, it automatically saves your video to its server.
It allows for screen sharing.
Cons

It cannot be easy to use at times.
Features are limited.
5. Giphy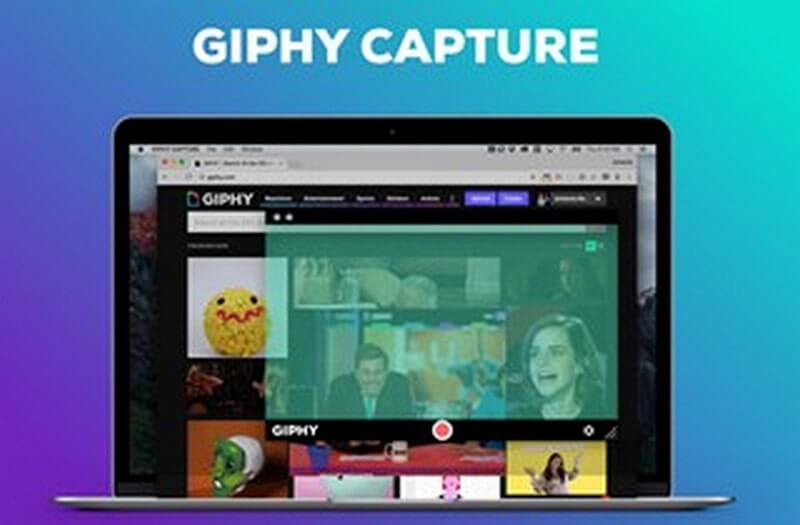 Giphy is a GIF recorder tool that allows you to capture your device's screen and save it as a GIF file. This tool provides you with a plethora of amusing GIFs. You can also add a caption and change the export size of your GIF file. With a few clicks, you can easily share your GIF file with Giphy.
Pros

It has a user-friendly interface.
It is simple to change the frame rate.
You can see a preview of the GIF file before saving it.
Cons

It occasionally fails.
The search bar is not precise.
6. GIF Screen Recorder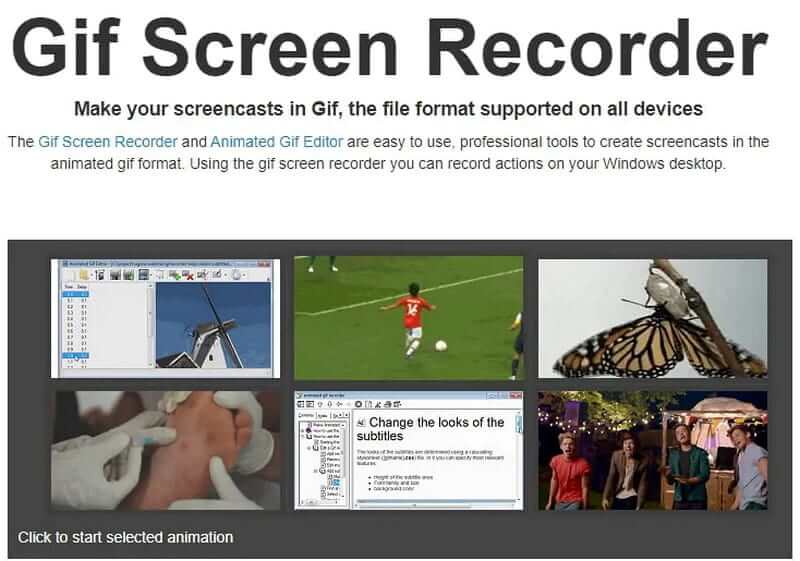 If you want a powerful screen recorder with simple screencasting tools, this software is the right choice. GIFs can be easily created and used in PowerPoint presentations, blogs, and websites or sent via email. Furthermore, this program is an open-source GIF recorder tool that allows you to capture your screen easily.
Pros

It enables you to include text in your GIF video recording.
You can change the size of the screen and the shortcut keys.
Cons

The specifications are restricted.
There are no editing tools available.
7. Cloudapp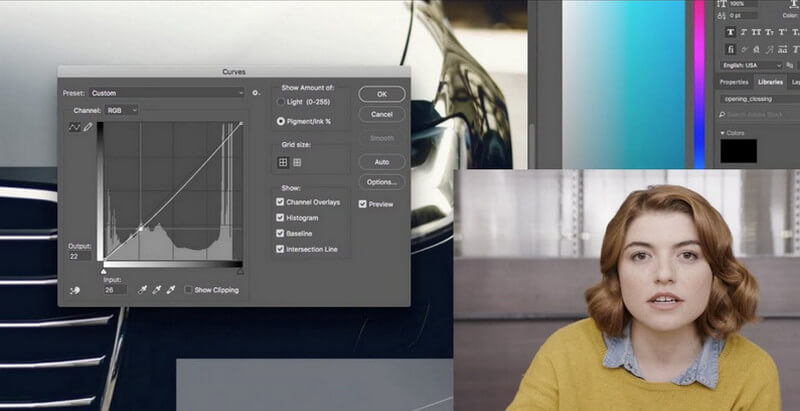 This GIF recorder can quickly capture your screen and save it as a GIF. This program allows you to share your GIF file with your team as well as capture and save it to the cloud. Furthermore, it allows you to save time when editing your GIF shots.
Pros

You can recover all of your GIFs from the server.
It offers excellent customer service.
It enables you to record easily.
Cons

The user interface is difficult to use.
8. ShareX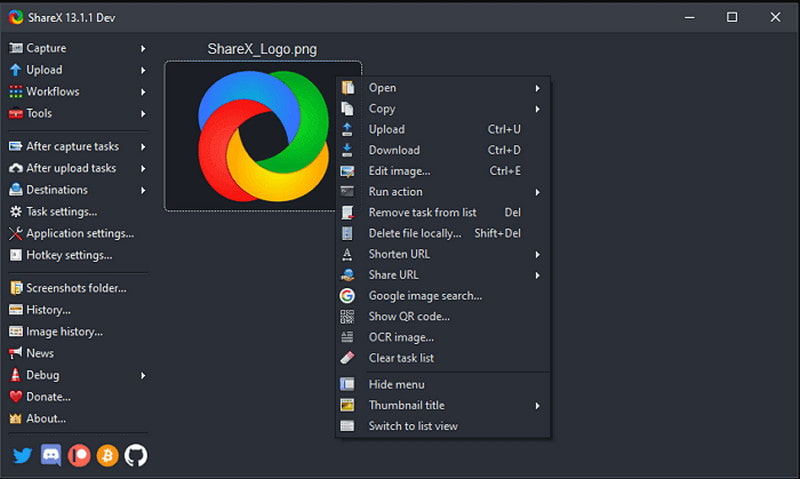 This screen recorder software is capable of producing GIFs and video files. This open-source software includes a plethora of screen recording features. It also has photo editing features but no video editing options, so you must use another program to change the GIF you create with this application.
Pros

The video can be saved as a GIF.
The user interface is easy to use.
Cons

It does not let you change the frame rates.
At times, the audio quality is choppy.
9. Gyazo

You can use this screen recorder tool to record your computer screen to create GIFs. This GIF recorder application can get HD replays and capture animation and action in less time. Furthermore, the option to capture GIFs is fantastic and enjoyable to use. It's amazing to be able to start collections and save all of the records you collect.
Pros

It does not necessitate root access.
GIFs can be easily shared.
Cons

Options are limited.
10. Fraps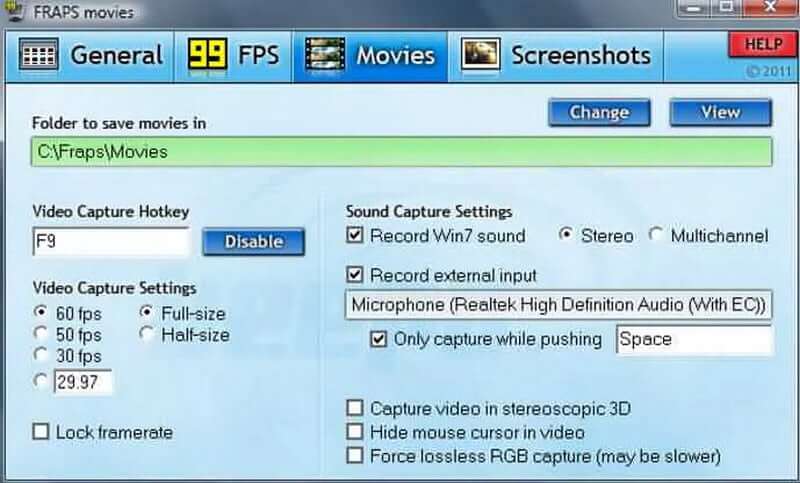 This screen recorder does not support GIF files, so you can only use it to create an MP4 or AVI file that you can convert to GIF format. Furthermore, the accessible version of this screen recording utility can only record 30-second videos, limiting your screencasting options while also making it an excellent tool for creating short videos that can be easily converted to GIFs.
Pros

It can be used to benchmark or display frame rates.
Simple user interface.
Cons

The time allotted for recording is limited.
The user interface could use some improvement.
Part 2. FAQs about GIF Recorder
Is it possible for a GIF to have sound?
Gif is a straightforward image format that does not and will not support sound. You'll need to make a video if you want to make animation with sound.
Is every GIF animated?
FaceTime does not notify the other person if you record the call using the built-in screen recorder. I'm aware of only one app that will inform the other party that you have screenshotted or recorded them.
What is the benefit of GIF?
There are several advantages to using the GIF format, including Preferred Images. For images with large areas of solid color, such as logos, text as graphics, and cartoons, GIF is the preferred file format. The GIF file format only supports 8-bit images with a maximum color depth of 256.
Are GIFs more effective than words?
Images are more powerful than words. On the other hand, GIFs are more substantial than images and more digestible than video due to their fast-moving nature. That's the quick answer.
What is an appropriate GIF resolution?
The source video resolution should be at least 720p, but we recommend keeping it at 480p. Remember that media will primarily be displayed on small screens or in smaller messaging windows.
Conclusion
To conclude, finding the best GIF recorder is difficult because there are many tools to choose from. However, suppose you want a simple and easy-to-use software that will undoubtedly enlighten you. In that case, AVAide Screen Recorder is one of the best options for a GIF recorder. You should give it a shot now!