Recording a screen used to be difficult because you had to use complicated tools or pay a software expert to do it, which wasn't always possible. Luckily, screen recording software has become much more user-friendly in recent years. You can now record more professionally, and you may want to record your screen for a variety of other reasons as well. Moreover, a high-quality screen recorder will serve the purpose if you wish to record the entire screen or just a portion of it. This article will inform you about the top ten screen recording tools available.
Part 1. Best Screen Recorder for Windows
1. AVAide Screen Recorder

AVAide Screen Recorder is one of the best picks on the market that impresses with its powerful screen activity recording features for Windows 7, 8, 10, and 11. Furthermore, this screen recorder can capture the game's action, detail, and highlights in 1080p quality. Not to mention that its audio recorder allows you to switch between sound sources while recording. With available assistance in capturing highlights, it allows you to shoot the screen displaying the best event on your video.
Pros

It is possible to record both the screen and the audio simultaneously or separately.
It generates non-watermarked output.
Works as a powerful webcam recorder to capture yourself.
Simple to use and user-friendly.
Cons

It is necessary first to download.
2. TinyTake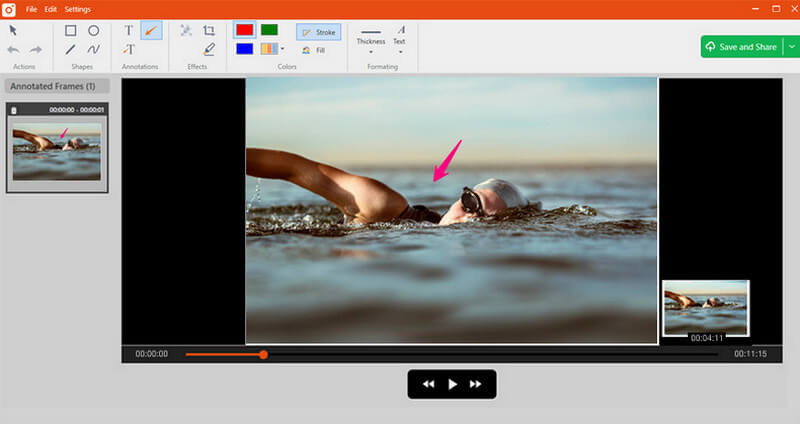 TinyTake is a sophisticated free screen recorder for Windows and Mac that allows you to capture images and videos from your computer screen quickly, add comments, and share them with others. TinyTake comes with a cloud-based gallery where you can save all of your screenshots and recorded videos.
Pros

It is possible to create your shortcut keys.
The video player is compatible with mobile devices.
There are built-in online file viewers for images, videos, and documents.
Cons

There are few editing options.
Video files are saved as MP4 files.
3. Ezvid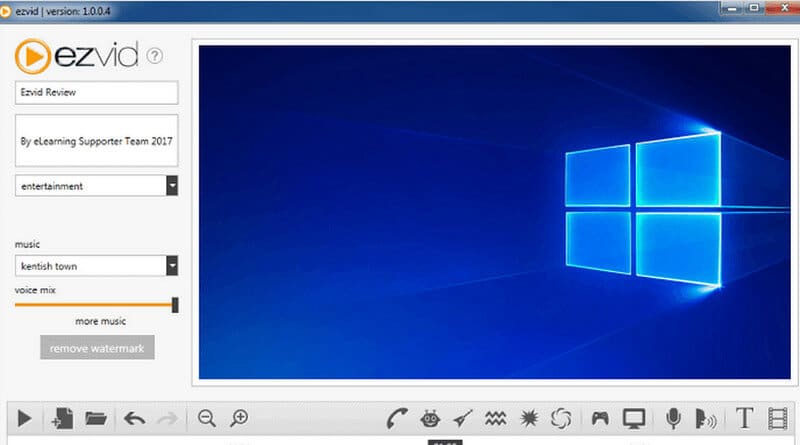 Ezvid is a free screen recording software that claims to be the world's tool, which may be true. The clarity of this software is enhanced by the product's speed: specifically designed to save users' time. It will allow you to produce and upload videos directly to YouTube in minutes. This tool is popular among gamers and moviegoers who want to make YouTube videos as frequently and quickly as possible.
Pros

Control over the output video's speed.
A sleek and modern user interface.
Includes a selection of popular music tracks.
Cons

Full-screen mode is not available.
Minor inconsistencies and bugs.
4. CamStudio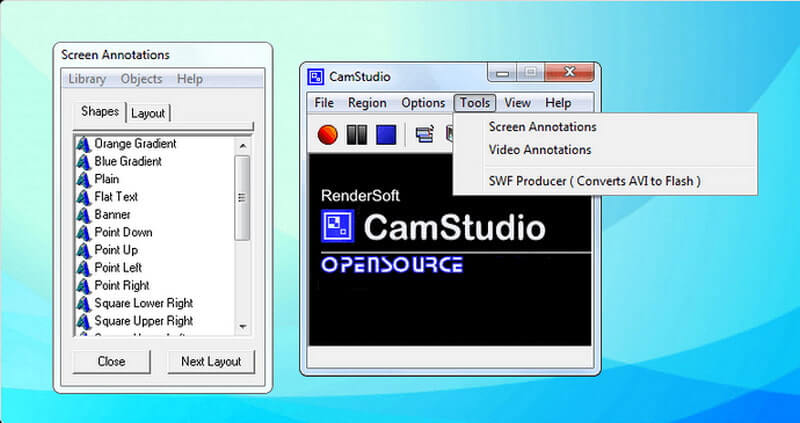 This tool is suitable for one-time or occasional users with limited editing needs. This open-source screen recording software generates videos in AVI format, which can be converted to SWF. While its compactness appeals to some, others advocate for additional development and technical support.
Pros

Enables the creation of small-sized files.
Enables the creation of small-sized files.
Generates a video that appears in the middle of the screen.
Cons

The absence of interactive and animated features.
The absence of interactive and animated features..
The output is incompatible with some browsers.
5. Free Cam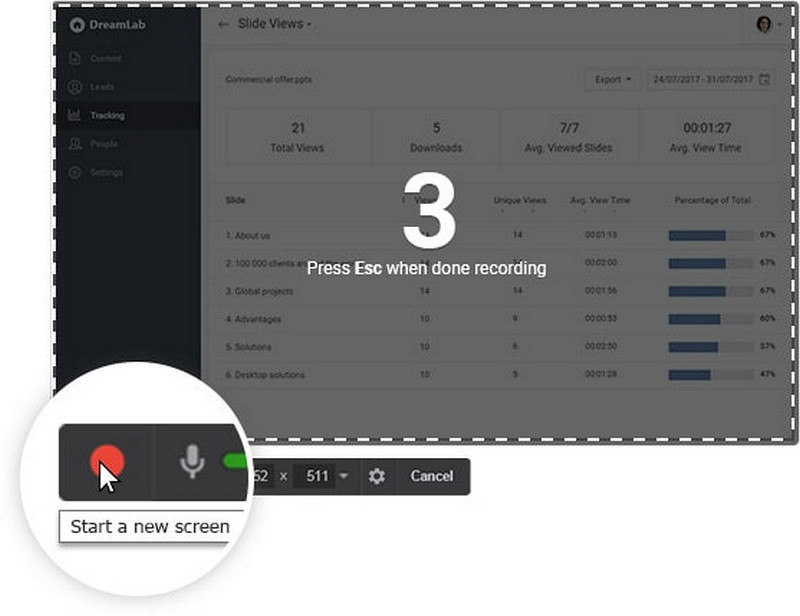 This recording tool is a simple free screen recorder that includes an audio/video editor. Moreover, the simple interface allows you to record the entire screen and its portion. Even though it is free, it does not contain any watermarks and is ad-free.
Pros

Captures voice-overs and computer sounds.
Excellent resolution.
Improves the removal of unwanted video fragments.
Cons

There is no webcam recording.
Only saves recordings in WMV format.
6. Debut Video Capture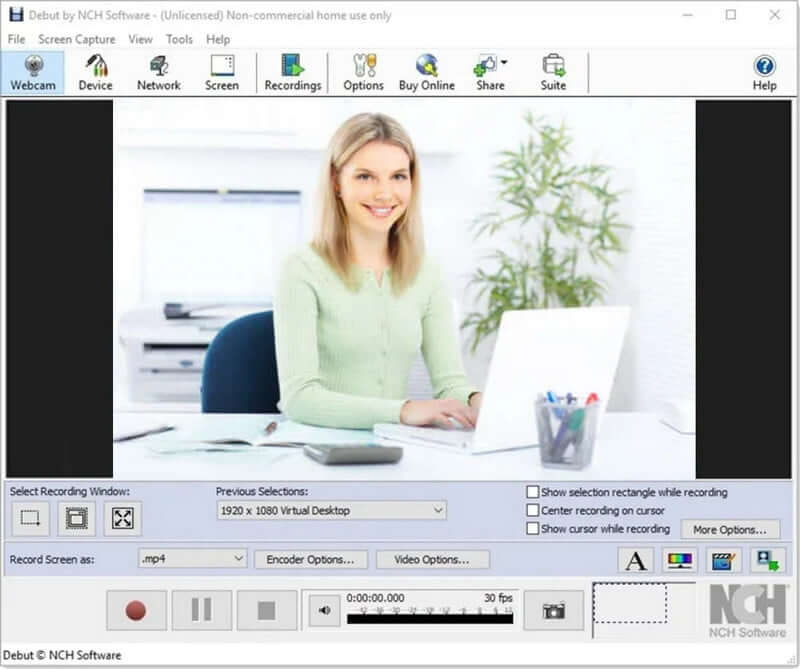 Debut is on the list because it is one of the best free screen recorders for Windows and can record videos for almost any task. It has an unusual interface, but it has advanced functionality. To name a few options, you can create a mouse highlighting spotlights, display keystrokes, replace the background with images, video, or color, add a logo or watermark to your video capture, and even schedule a recording.
Pros

Endless recording time.
Extensive editing capabilities.
Several output formats are available.
Video time-lapse recording.
Cons

It has been reported that uploading videos slows down.
Restricted editing options.
Outdated user interface.
7. ShareX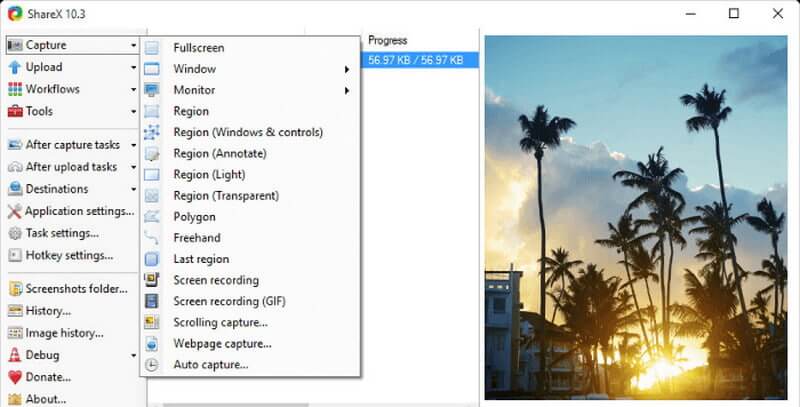 ShareX is an ad-free open-source tool with nearly as many custom features as some paid software screen recorders. Because ShareX is primarily aimed at developers and power users, the average user may become disoriented among the advanced tools and editors.
Pros

Includes hotkeys for easier and faster navigation.
Enables the use of custom watermarks and color effects.
Several export options.
Cons

There is no webcam recording.
It has been reported that large file uploads fail.
Inadequate game recording quality.
Difficult for the average user.
8. DVDVideoSoft's Free Screen Video Recorder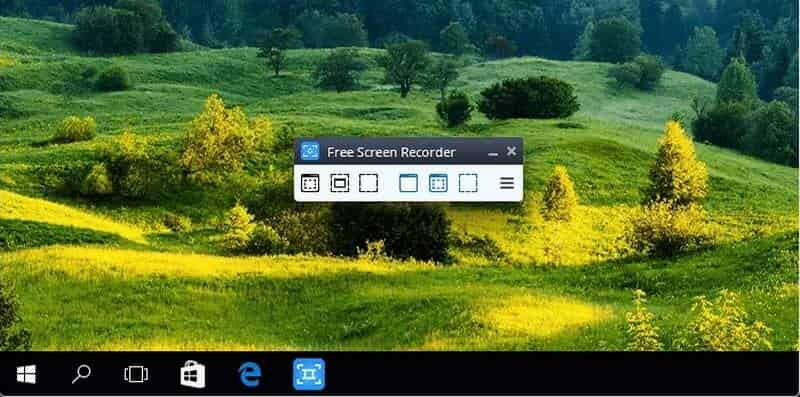 This Free Screen Video Recorder is a feature-packed but lightweight free screen recorder from a developer known for its free conversion software. It can record Skype conversations without restriction, idealizing Skype interviews and online conference calls. Furthermore, various Windows applications can be identified and captured as discrete elements. A simple, easy-to-use image editor is included, surprisingly helpful in achieving a polished look.
Pros

Various modes for screen and video recording.
The site provides step-by-step instructions.
It can be used to record Skype conversations.
Cons

Lacks a consistent user interface and a built-in media player.
During the download, unwanted software may be installed.
Do not notify users if a connection is lost.
9. Open Broadcaster Software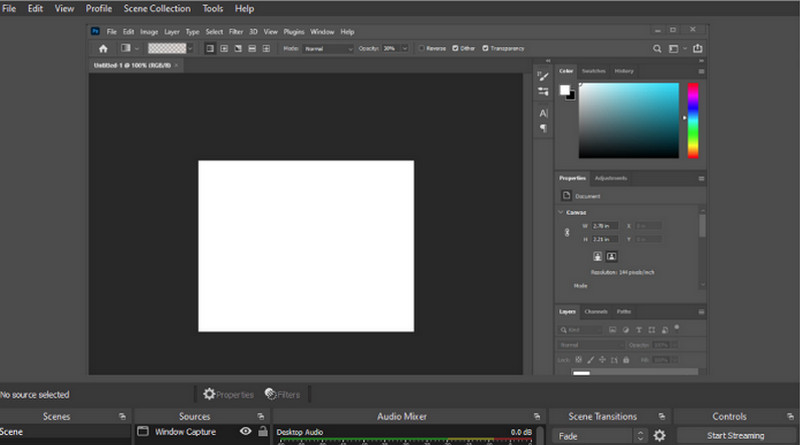 This recording software is a top open-source live streaming software. You can create scenes from various sources, including images, texts, window captures, browser windows, webcams, capture cards, etc. Then, you can seamlessly switch between them using custom transitions. Unlike many of its free competitors, OBS Studio comes with many features and settings. However, this may appear to be overkill for those looking for the quickest and easiest way to shoot a video.
Pros

Includes a built-in audio mixer with source-specific filters.
Advanced configuration options are available.
There is no recording limit.
Cons

The learning curve for non-techs is steep.
It has been reported that the program frequently crashes.
It is not suitable for quick screen recording.
10. Flashback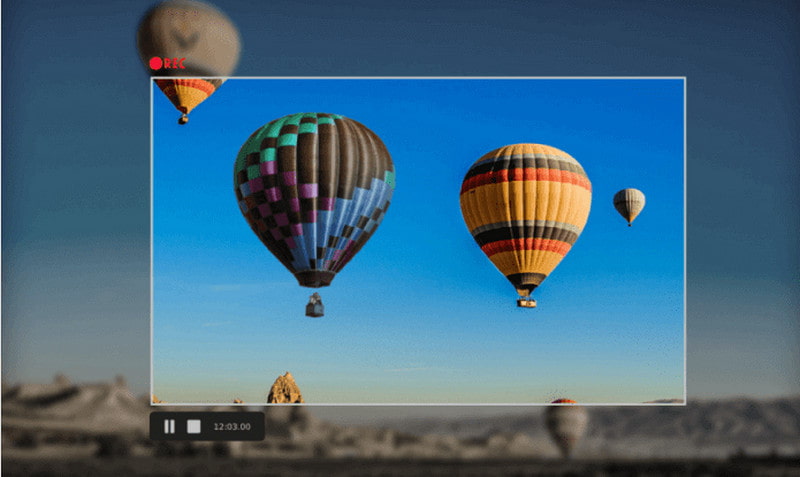 FlashBack is a screen recorder that records in full motion and has an easy-to-use interface. You can register your screen, webcam, and microphone and then edit the video with a built-in video editor, which allows you to add captions, arrows, images, and highlights. You can also easily upload to YouTube, FlashBack Connect, or export as MP4, GIF, WMV, QuickTime, AVI, or Flash.
Pros

Allow you to add unique and personalized watermarks.
Zooming and panning options are available.
Cons

Isn't free software available.
It's challenging to change existing demos.
It does not track the movement of open windows.
Part 2. FAQs about Screen Recorder
Is using a screen recorder safe?
Yes, recording your screen online is entirely safe for your browser and device. Registering online is also safe and secure.
Does the Windows 10 screen recorder record audio?
Select the Record Microphone option to record your voice. Select Record System Audio if you want to record sounds from your computer, such as notifications.
What is the significance of screen recording?
Screen recording allows you to capture what is happening on your screen and save it to your computer for later viewing. Taking screenshots of what happens on your screen can be helpful for various reasons, such as replaying a presentation or webinar or creating a video game tutorial.
Why can't I record on my computer?
To check if the correct one is selected, right-click on the volume/speaker icon in the Windows taskbar and select Recording devices. In the resulting window, locate your recording device and ensure it is turned on. If it isn't already enabled, you can turn it on by right-clicking and selecting Enable. However, suppose you still don't know how to record on your computer. In that case, you can use the most outstanding screen recording tool, such as AVAide Screen Recorder, and it will undoubtedly help you.
Conclusion
There you have it! You've learned enough about the ten most recommended screen recording tools. It's time to decide whether they're worth installing. It is an excellent software for recording video, but it is not flexible enough to meet your needs. In a certain, we recommend that you use AVAide Screen Recorder to have the most versatile and powerful recorder.