Chrome also includes many powerful extensions that allow you to perform various tasks directly in the browser rather than installing software on your computer. Furthermore, Chrome is Google's most popular browser at the moment. Billions of people around the world use this browser. Assume you'll need to use screen capture software. You'll need to download and install the software on your computer in that case. A screen recorder for chrome plugins is also available to resolve this issue, allowing you to record screens directly in Chrome rather than installing software.
Part 1. Best Screen Recorder for Google Chrome
1. AVAide Screen Recorder

This top-rated screen recorder provides users with professional features. It has an appealing process of providing services during the recording process. It has simple features but can produce significant results. It has a recording studio, which is a fascinating feature. Before you start recording, this recorder also displays detailed information. You can record screen activities, browser windows, meetings, and videos with AVAide Screen Recorder without interruption from advertisements. Despite its simplicity, however, it has a not complicated acquisition procedure.
Pros

Screen recorder that is simple to use.
It is simple to download and install.
There are no watermarks or advertisements.
No-hassle recording procedure.
Cons

The free trial does not allow access to the microphone.
2. Vmaker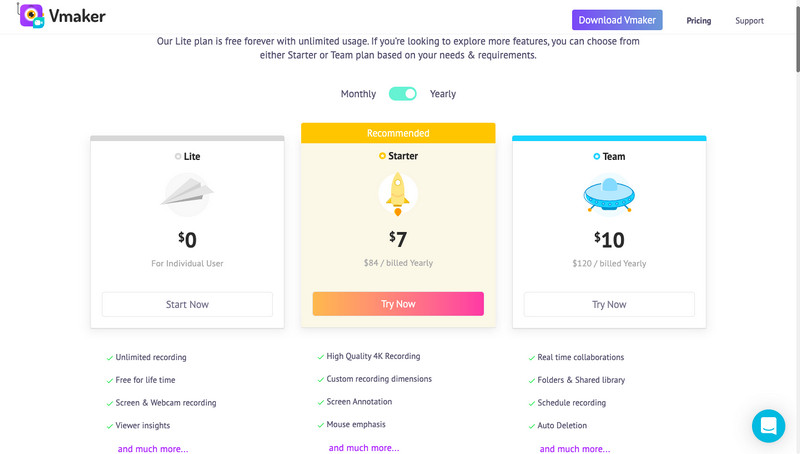 This software is simple and has a plethora of features in the free version that other screen recording chrome extensions only have in the pro version. It is one of the excellent screen recording Chrome extensions available on the Chrome Web Store. It can be used for a variety of purposes.
Pros

It is of high quality, simple to use, and dependable.
Pretty good and basic enough for an entry-level skill.
Cons

It is impossible to select which screen to record with a dual-screen.
The user interface could use some improvement, but it is otherwise excellent.
3. Loom for Chrome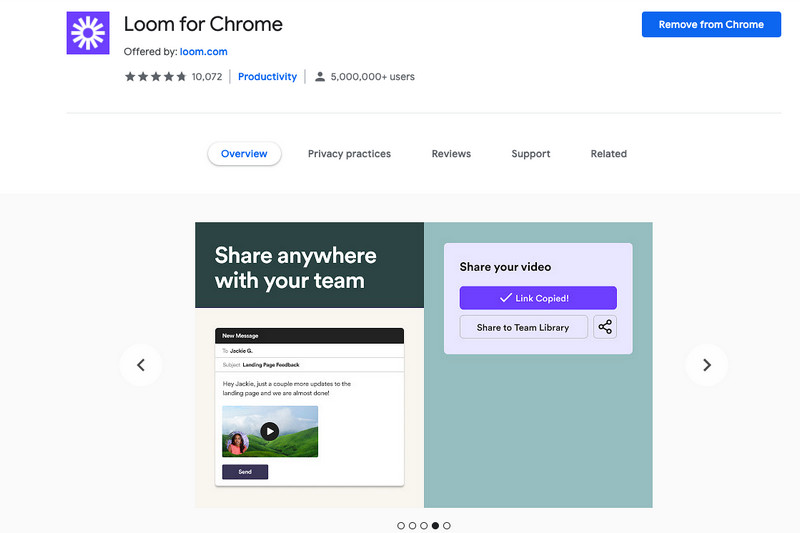 Loom is a screen recorder that is available on Chrome. Since its debut on Product Hunt, it has become one of the most popular screen recording tools. Loom revolutionized the online screen recording model by making it easy to record, share, and collaborate. Users of Loom can also record an unlimited number of videos and screenshots. Still, only the first one hundred will be displayed in the workspace. To view older videos, users must upgrade. The free version comes with a slew of exciting features, such as emoji reactions in the player, viewer insights, restricted viewing, and much more.
Pros

It's straightforward to use, and it's enjoyable to record videos that look good.
Excellent post-production editing options.
Cons

At times, the audio was problematic.
When a software update is available, you must install it, or else you will be unable to use this software.
4. Screencastify Chrome Extension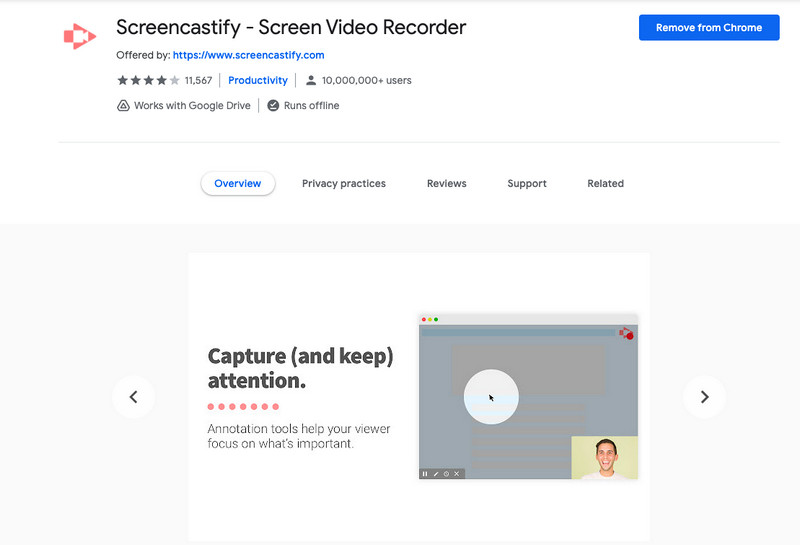 Screencastify has a large user base and is one of its main applications in education. Screencastify allows users to record videos easily, edit them quickly, and share them all from the convenience of a single tool. Users can upload their videos to Google Drive, which is integrated with the device. Users can also save them to their computers in MP4, MP3, and GIF formats.
Pros

Easy to use the tool, and it has so many great features.
It is an easy way to screen records.
Cons

The customer service infrastructure is terrible.
It's also not compatible with mobile devices, including ipads or other tablets.
5. Vimeo Record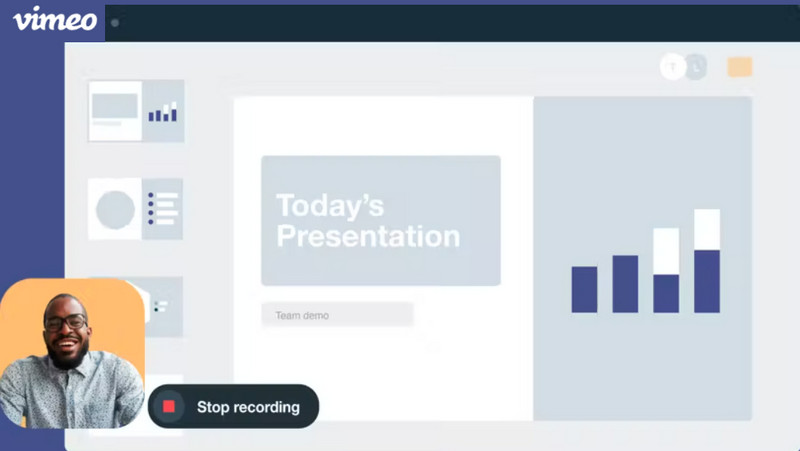 The most recent screen and webcam recording Google Chrome extension from Vimeo, one of the most popular video hosting platforms, is included in this application. Furthermore, Vimeo Record enables users to record videos instantly uploaded to the cloud, where users can choose whether the videos are private, public, or only accessible to teammates. Users can also personalize their video player, embed videos, and perform various other tasks.
Pros

It is a free service that allows you to record your screen and videos for indefinite periods.
Easy-to-use user interface.
Cons

There is no ability to take screenshots.
These features can only be accessed through a paid Vimeo subscription.
6. Fluvid Screen Recorder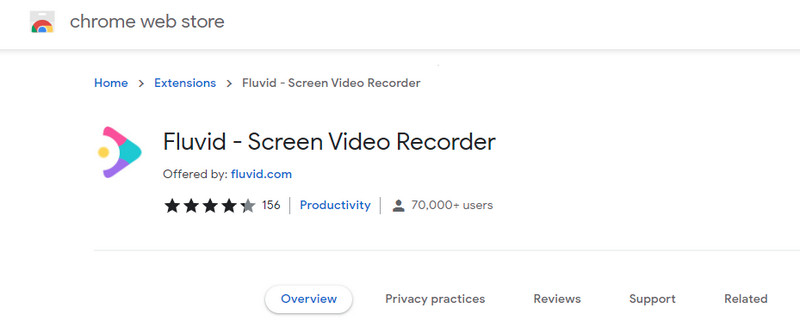 This screen recorder is one of our list's Chrome extensions for screen recording. Fluvid, like the other sites on this list, has a large user base that has produced a wide range of videos. Fluvid's free plan allows users to record fifty videos with a sixty-minute time limit and no watermarks. Users can choose to record the screen, the camera, or both. Users can also decide whether to make the video public, private, or restricted. Fluvid has the added benefit of supporting live streaming and streaming recording.
Pros

Essential editing functions are available.
Very user-friendly and straightforward.
Cons

Resolution and response times in customer service must be improved.
They are capable of developing advanced features.
7. Hippo Video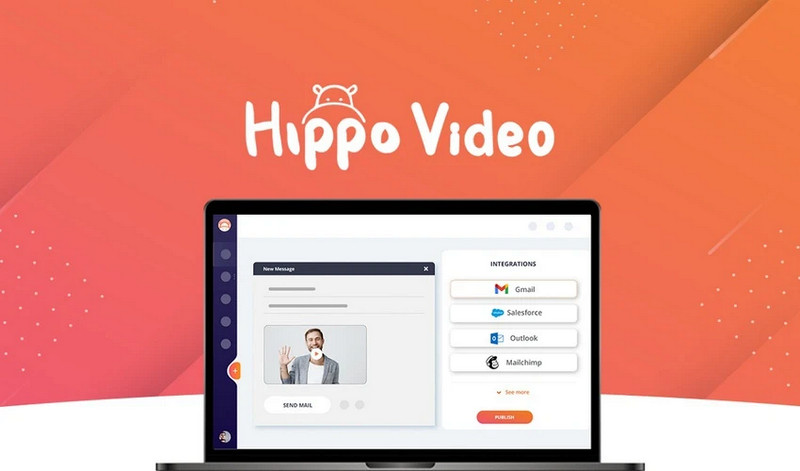 Hippo video screen recorder is another popular screen recording chrome extension available on the Chrome Web Store. Hippo videos offer customized solutions for a wide range of use cases, streamlining your use of the plugin and dashboard based on your requirements. Furthermore, Hippo Video only provides a two-day trial before moving users to the forever free plan, a five-minute recording limit.
Pros

A simple method for recording videos and storing them online.
You can change a premade video by adding video snippets with a few simple clicks.
Cons

The tool is still volatile, and the Chrome extension consistently crashes the browser.
Couldn't connect to my desktop version of Outlook 365.
8. Awesome Screenshot & Screen Recorder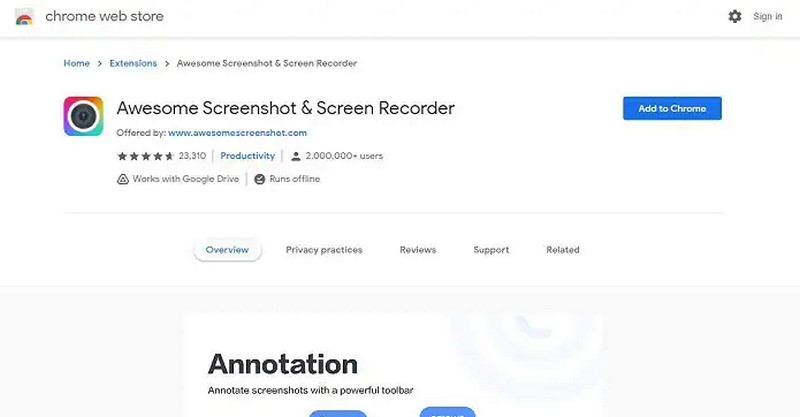 The fantastic screen recorder Chrome extension allows you to record and capture the entire screen of any webpage. If you need a screen recorder for Chrome that also takes screenshots and videos of the target webpage, this is the best option. You can use this extension to record a video with your audio and use it to teach your students. Furthermore, this tool is exactly what it says. It is awesome. It has excellent screen capture options, and the annotation tools make your screen grabs stand out.
Pros

You can record the entire camera or just the current web browser tab.
Your recorded videos can be easily shared on various social media sites.
Cons

Dropdown box items are challenging to capture.
It isn't essential because almost all cell phones have this feature already.
9. Screencast-O-Matic Launcher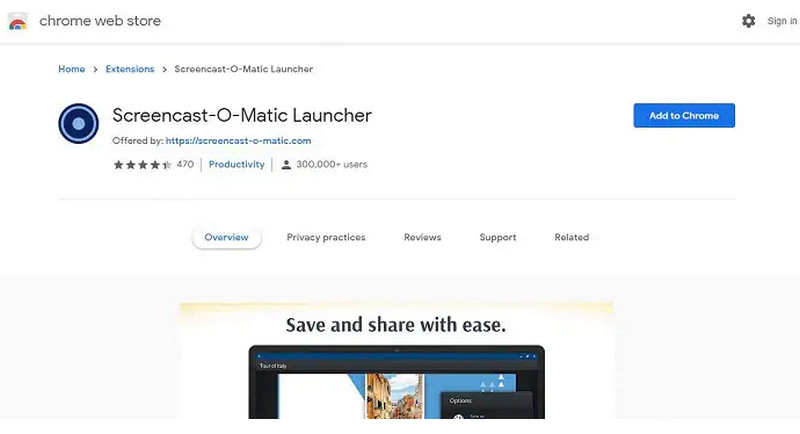 This software is a free Chrome screen recorder extension that includes a video editor for editing recorded videos. Moreover, you can record, edit, and share videos directly from the interface. It also comes with a video editor, which allows you to edit your recorded videos after they've been recorded.
Pros

You can use your voice to narrate the videos.
can include images, shapes, text, and a variety of other elements in videos.
Cons

The software was not intended to be used at high resolution, and the interface is minimal.
Needs to be enhanced by the addition of powerful features.
10. Vidyard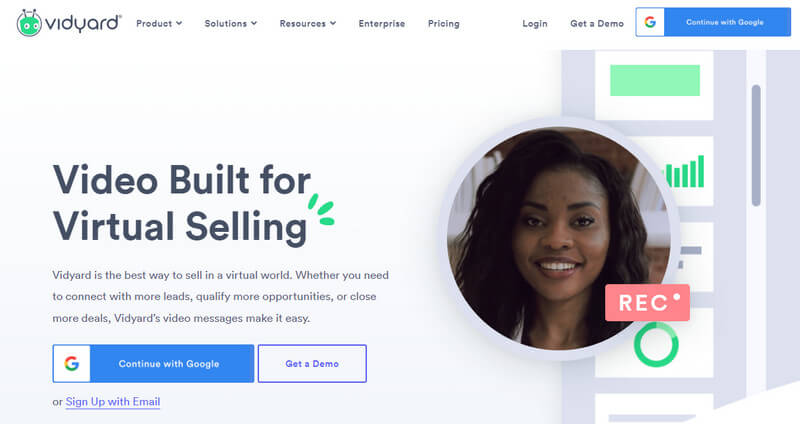 This tool is one of the chrome extensions that allows you to record your screen from the popular video platform Vidyard. Furthermore, the recorder will enable users to record their screen, webcam, or both. The time limit in the free plan is quite generous, allowing unrestricted users to register for up to one hour. The number of content that can be uploaded, recorded, or hosted is not limited.
Pros

Create a short video summary of a call.
Software that is simple to use.
Cons

Some of the tools we use, I've discovered, do not allow us to embed automatically.
Long videos are brutal to record.
Part 2. FAQs about Screen Recorder for Chrome Extension
Is there a video recorder on Google?
Google Workspace Marketplace - Video Recorder for Google Drive Use your microphone or webcam to record audio or video. It's free and easy to use. You can record audio and video from your microphone, webcam, or both in your browser.
How do I use the Google extension to record?
Video Recorder is an extension that allows you to record video (including audio) from your computer's camera. Please open the interface by clicking on the toolbar button to use this addon. To begin recording, please click the Start Recording button. The app will request camera access.
Is it safe to install a Screen Recorder for the Chrome extension?
It is deemed trustworthy when an extension is created by a developer who follows the Chrome Web Store Developer Program Policies. It typically takes several months for new developers to gain the trust of their peers.
Conclusion
So there you have it. Just for you, we've gathered a list of the top ten most recommended tools. In that case, you can now choose the best screen recorder for the chrome extension, which will undoubtedly assist you in lightening your load. However, suppose all you need is a professional yet outstanding screen recorder for your computer. In that case, we recommend AVAide Screen Recorder, which is the best among the rest.