Many people use WAV since it's a file format that works with almost all of the devices on the market. Similarly, AMR is a great file that has been consistently used by people on their mobile devices. This means, for you to enjoy music, podcasts, and audiobooks, you may possibly need to convert AMR to WAV. Thankfully, there is numerous free software available for converting AMR to WAV. This article will provide you with an overview of the most useful converting tools.
Part 1. Top 4 Accessible Ways to Convert AMR to WAV
1. AVAide Video Converter
AVAide Video Converter is a professional AMR to WAV file converter that works well in transforming your audio file into other formats without losing its quality. AVAide Video Converter's interface is very convenient that even non-techy can utilize. Thus, if you are seeking a tool that can help you convert files swiftly, this AVAide Video Converter is an excellent solution for you. Without further ado, here are the steps in converting AMR to WAV on your device for free.
Step 1Install the app desktop version
To begin, go to the AVAide Video Converter official website. Simply download and install the app on your device.
Step 2Import your AMR files
Secondly, upload all your original files from your local storage by clicking the Add Files button. Choose individually or in the group.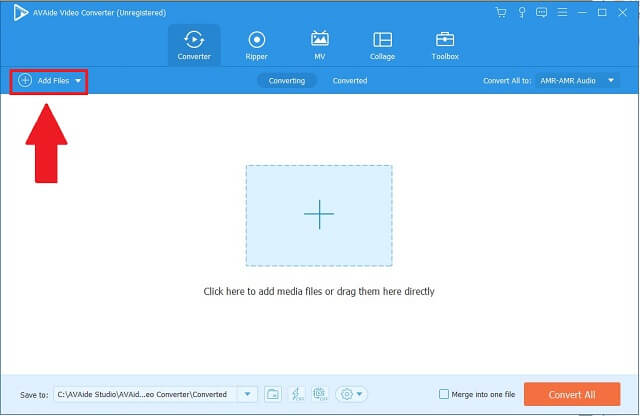 Step 3Choose the audio format
Then, on the menu bar, you'll see the Audio button and click it. Now, you'll have a view of the long list of audio formats. Click the Convert All button and select WAV as the output format. Remember that the format preferences are adjustable if you want to make some changes.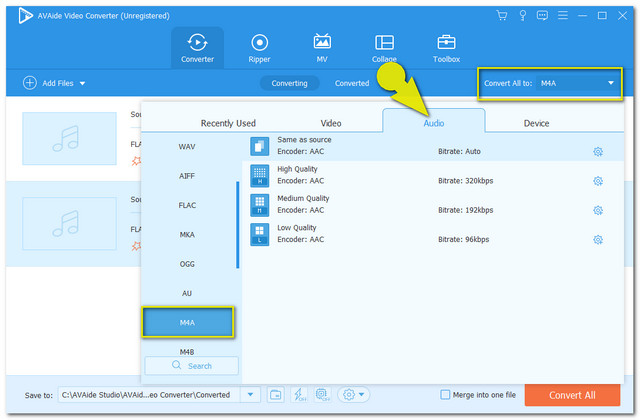 Step 4Begin the conversion
After that, click the Convert All button to start the process of changing the format.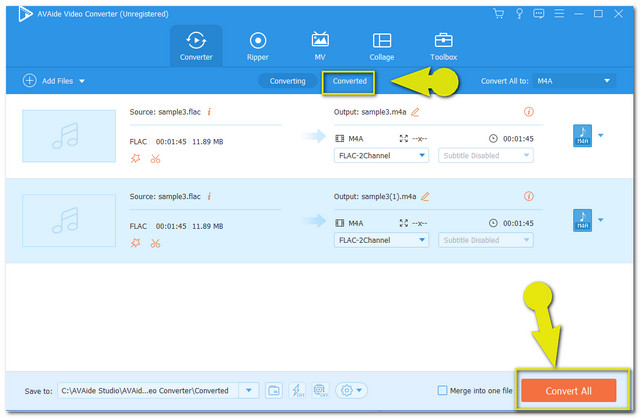 Step 5Check the new WAV files
When the process is finished, check your files on their file designation. They are all set to play now.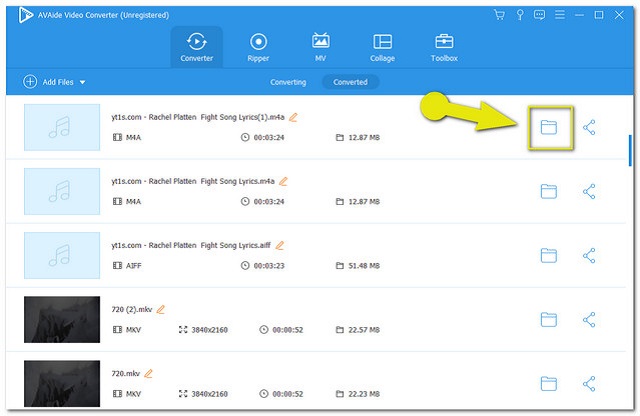 There are also some tools to consider in converting AMR to WAV online.
2. AVAide Free Video Converter
This free video converter comes first. AVAide Free Video Converter can make the process of converting AMR to WAV much more convenient for you. When it comes to the conversion process, this online tool has been recognized as 30x faster. It also contains a built-in function that allows you to customize the codec, fps, and quality of your audio files. Here are the steps on how to utilize the tool:
Step 1Visit the official website
To get started, go to the official website of AVAide Free Video Converter official. Click the Download button. Once finished, install it on your device.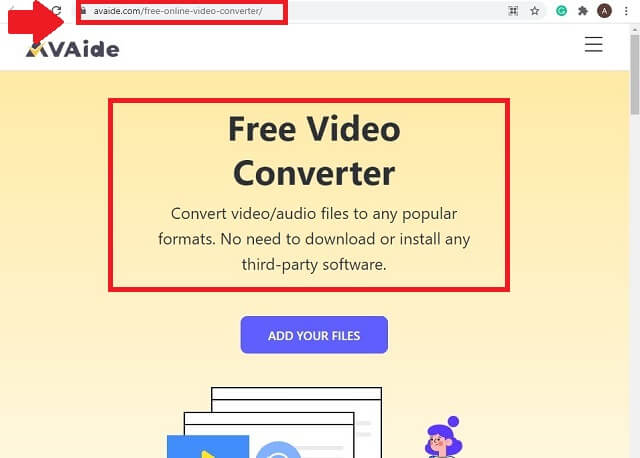 Step 2Import the files
Next, click the ADD YOUR FILES button. Import all your AMR files on the tool. Adding in a group will lessen your time consumption.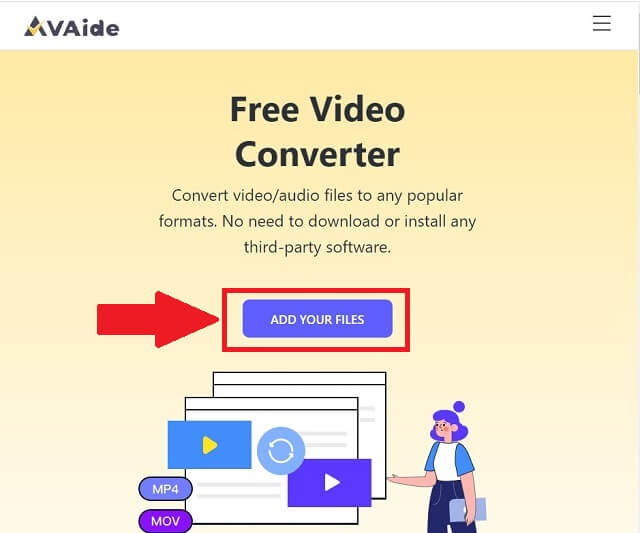 Step 3Select the WAV format
Click the audio icon to generate all the hidden audio formats. Look for the WAV button and click it as your output format. From AMR to WAV.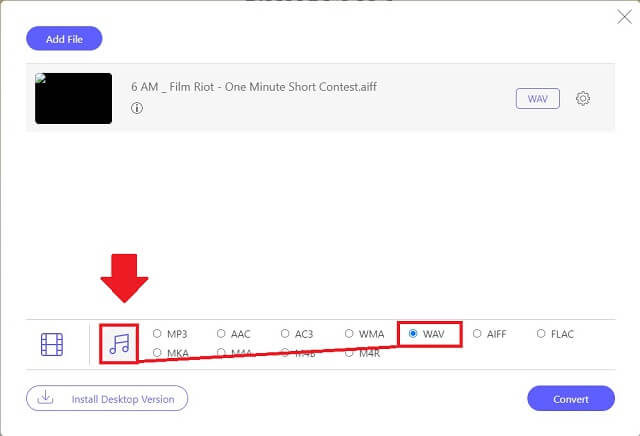 Step 4Begin the conversion process
Afterward, you need to click the Convert button to start the process. For some reason, you can also pause and stop the procedure.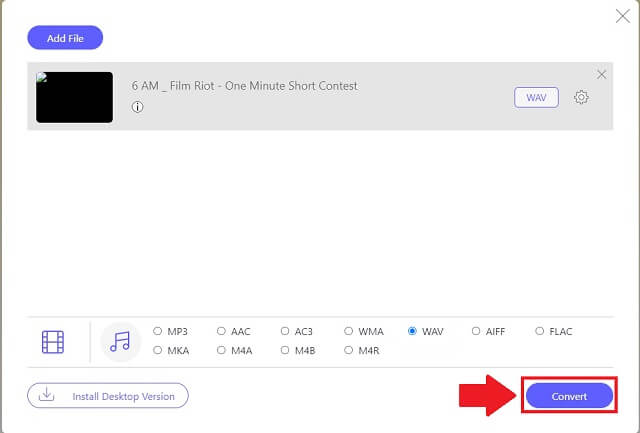 Step 5Check the new files
Click the folder icons beside each file to see if it has been converted to the new format. Your files' local holder will appear and be accessible once you click it.
3. Zamzar
Then there's ZamZar. ZamZar, like the other solutions, has a very simple but entertaining page. ZamZar has categories like document, video, and audio. The guidelines below, on the other hand, are provided to assist you in converting AMR to WAV using it.
Step 1Import AMR Files
To import an AMR file, go to the website and click the green Add Files tab right away.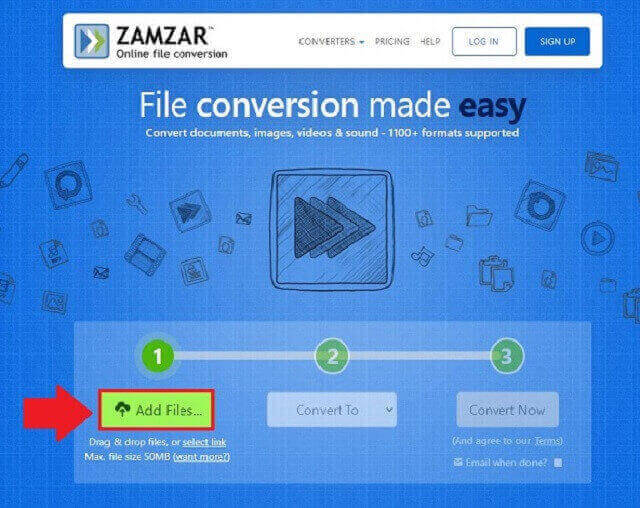 Step 2Set the Output to WAV
Choose WAV from the audio formats upon clicking the Convert To tab.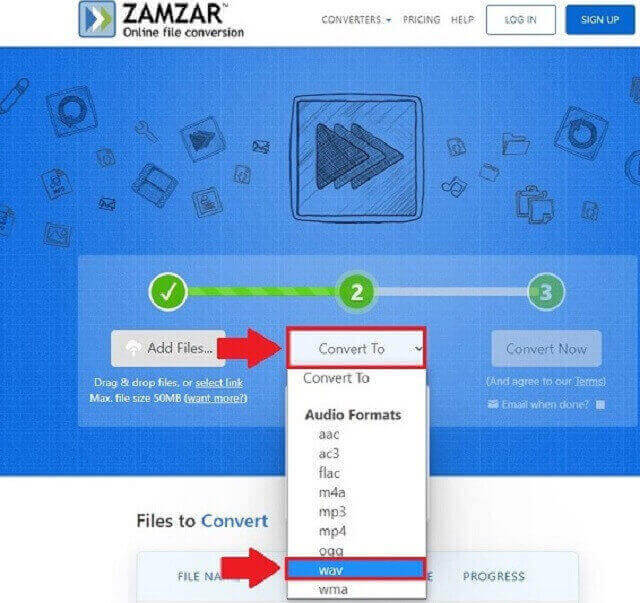 Step 3Start the Conversion
Click the Convert Now tab to begin the conversion process. Wait for the conversion process to complete before downloading the converted file.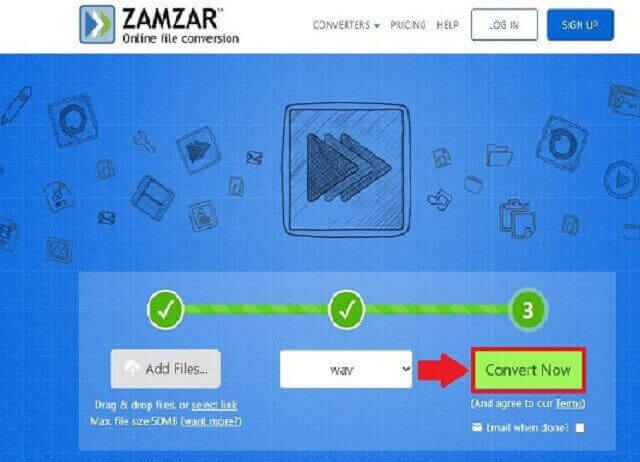 4. Audacity
Finally, Audacity is another widely used online tool that is excellent for converting audio files. It's a program for editing and recording digital audio. In addition, it works on both Windows and Mac computers. This is a free AMR to WAV converter that will come in handy for you. Using this tool, you can convert and create different types of audio files such as recordings and music with ease. Give it a try by following the procedures given below.
Step 1Install the software
On the menu bar presented above, click the File button. Proceed by clicking the Export button to convert.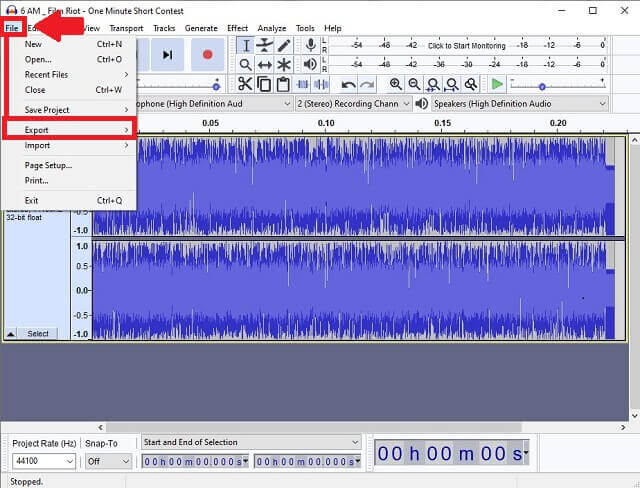 Step 2Adjusting the format
Once clicked, look for the Export as WAV button and click it.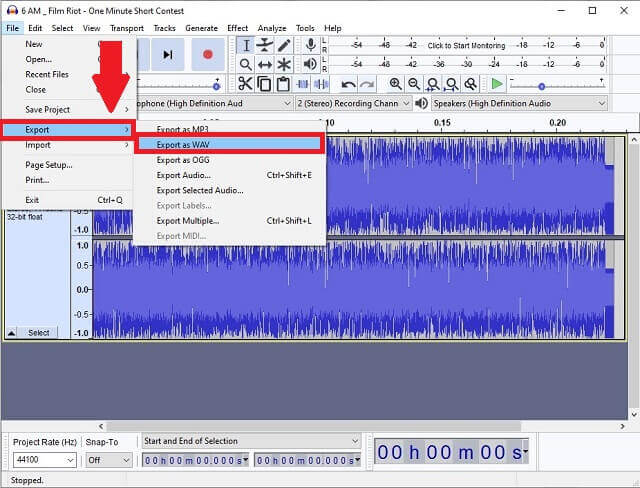 Part 2. AMR vs WAV
Details

Extension

Category

Developed by

Associated programs
| | |
| --- | --- |
| AMR | WAV |
| .amr | .wav |
| audio file | audio file |
| 3rd Generation Partnership Project (3GPP) | Microsoft & IBM |
| Winamp Apple QuickTime Realplayer | Microsoft Windows Media Player Quicktime VLC iTunes |
In contrast to many other audio codec formats used in digital devices, the sound quality of AMR files is not ideal. Rather than being optimized for quality audio playback, these files are designed for speech recording. On the other hand, WAV is compatible with the vast majority of operating systems. It has the ability to store audio files at various bit rates. Thus, it is common for AMR files to be converted into other formats so they can be used and shared more easily.
Part 3. FAQs about AMR and WAV
Is AMR lossy or lossless?
AMR is a lossy format with files commonly identified with the .amr extension.
Is WAV considered to be the highest quality audio format?
When it comes to high-quality audio, CD-quality audio is the most widely accepted standard. However, WAV files offer excellent sound quality.
Is WAV better than MP4?
Yes, because WAV has higher quality compared to MP4. MP4 files are smaller in size when compared to WAV files because of data compression.
Conclusion
Converting audio is a necessity, especially when some formats are incompatible with the operating system, media player, or device you're working with. Compared to other tools like Zamzar and Audacity, AVAide Video Converter is the customer's best choice. Converting to any popular format without sacrificing quality is fast and easy with this tool. This video converter may be a good choice if you want a high-quality but quick conversion. As a result, we recommend AVAide Video Converter as a credible option.
Your complete video toolbox that supports 350+ formats for conversion in lossless quality.