Are you looking for a better tool to crop your video clips? When it comes to video cropping, we need better software to remove unnecessary clips from our videos. However, we're always looking for ways to help us crop video clips in the simplest way possible. If you require the most convenient tool, numerous applications or software to choose from. However, this article will learn about simple cropping software with professional features. Take a look at this fantastic tool that will undoubtedly help you improve your creativity and become more proficient.
Part 1. Best OBS Alternative to Crop Videos
Aside from Open Broadcaster Software (OBS), there is additional software for cropping, trimming, and video cropping. If you're looking for a fantastic tool, there's perfect software that will undoubtedly lighten your load. Moreover, one of the lits is AVAide Video Converter. You can crop your video using this excellent software for a high-quality experience. It does not require any additional plugins to function. Once the tool is installed on your web, you can crop your video clips. It has a modern and well-organized interface, making it a popular tool for cropping videos. Moreover, by following the steps below, you will learn how AVAide Video Converter crops video quickly and easily.
In addition, you can crop your video clips without running a program or incorporating a plugin by using an excellent application. AVAide Video Converter is one of the best converters you should try. It is compatible with almost all browsers on both Mac and Windows PC, and it also has versatile fast use. Its feature is highly customizable so that other software can't match. If you want to use this fantastic tool, follow the instructions below to learn how it works.
Step 1Download the Tool
First, download and install the tool by clicking the download button above. You can download this tool in a few minutes.
Step 2Add Media Files
After you've downloaded the tool, you can add your media file by clicking the (+) Plus button. In a few seconds, you can start cropping your videos.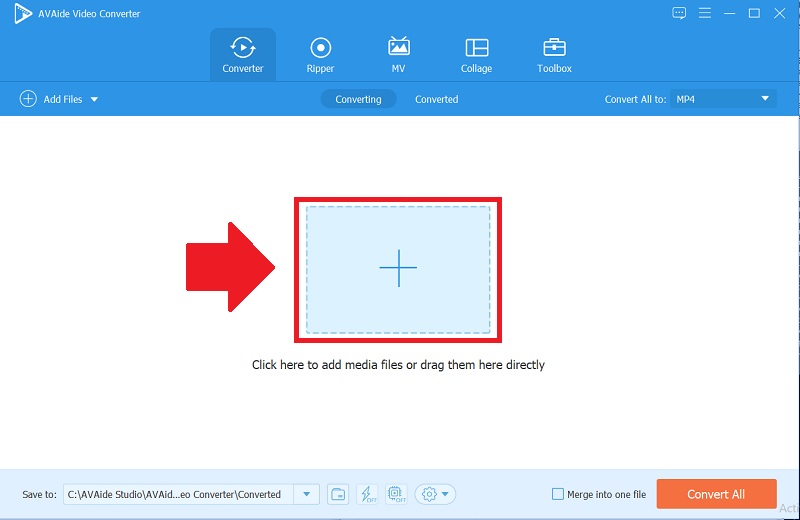 Step 3Crop your Video Clips
By clicking the Star icon, then the Crop Area button, and adjusting the width and length of your video, you can freely crop it. You can also change the aspect ratio, which is visible on the right side.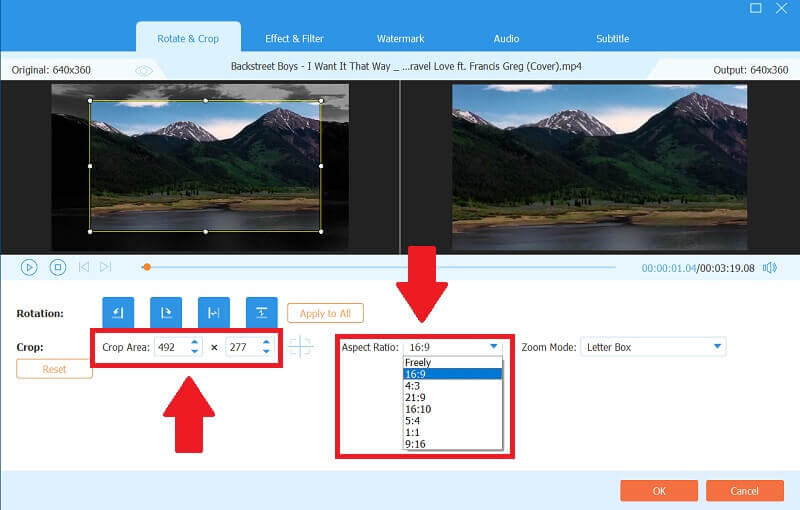 Step 4You can be Creative
This software allows you to express your creativity; for example, if you want to add filters to your video, you can do so by clicking the Effect and Filter button and then selecting which ones you want, then adjusting its primary effect.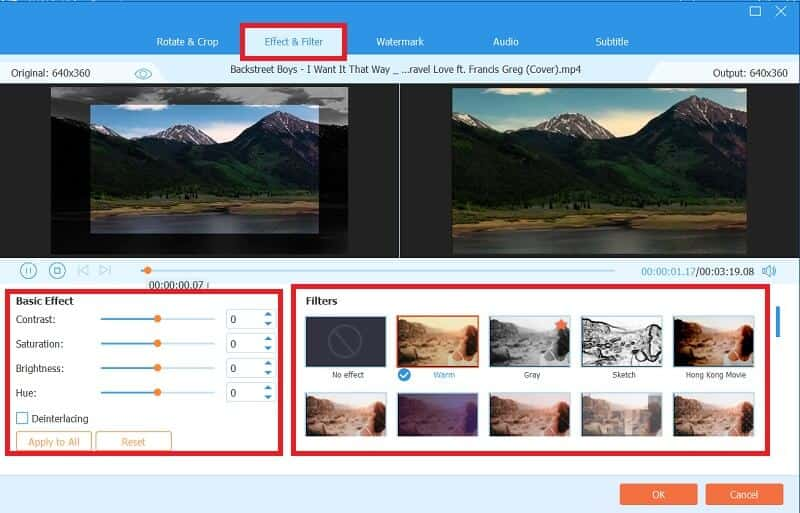 Step 5Save your Files
After you've decided and cropped your video clips, click the Convert To tab to save your files. This tool allows you to convert your media files to high-quality formats. It also enables you to convert it in a matter of minutes.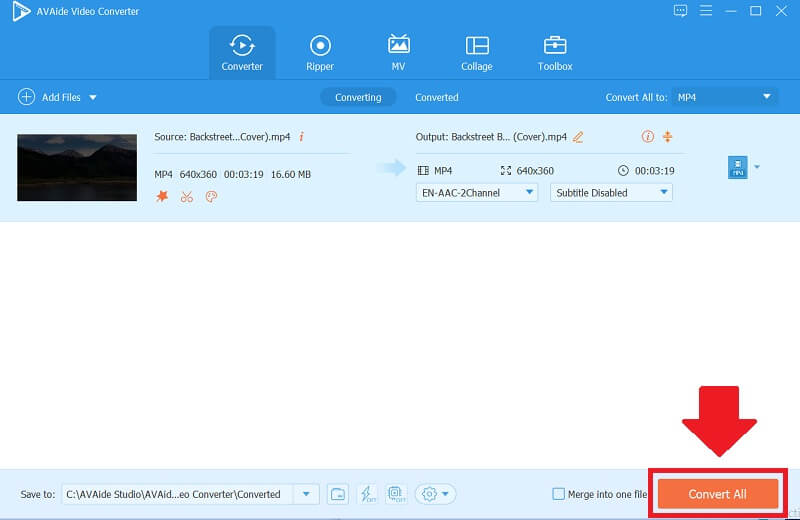 Part 2. How to Use OBS Crop Video Size Appropriately
When it comes to cropping videos, Open Broadcaster Software (OBS) is one of the most powerful tools. It offers you a lot of powerful features that you can use. This software is well-known as user-friendly software. Using OBS to crop video is easy. You can crop your video with this tool with easy-to-use features. Moreover, It can be configured to your needs as the best program.
Using this convenient software, you may feel confused. Still, after you try this one, it will surely help you in many ways, like cropping your video clips quickly. If you have a lot of time to use this tool, you can get what you want. Take a look at this great tool to know how to crop videos in OBS.
Step 1Download the Software
First and foremost, you need to install/download the tool. Visit the official website of Open Broadcaster Software (OBS), then click the download button.
Step 2Go to Media Source
After downloading the tool, you must first import your media files by clicking the (+) Plus button in the lower-left corner. Then, to proceed, select the Media Source.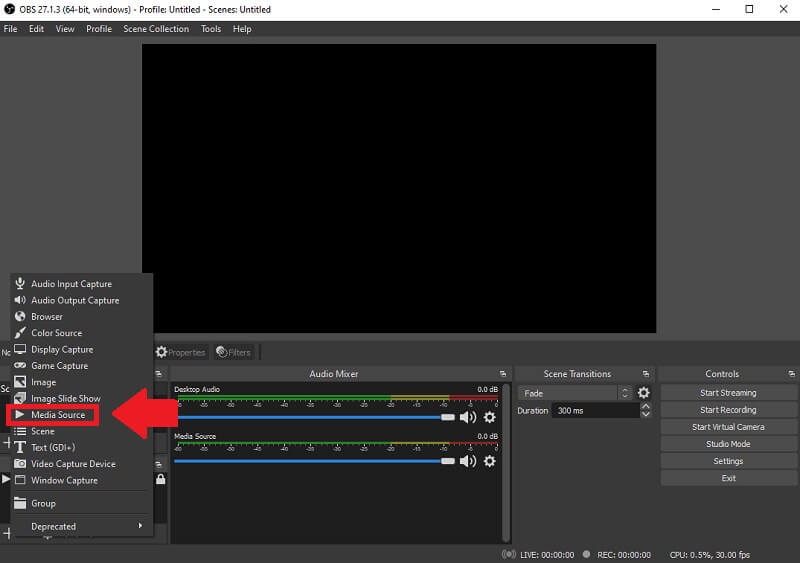 Step 3Browse your Video
After you've clicked the media source tab, navigate to the browse tab and select the video you want to crop before clicking the OK button.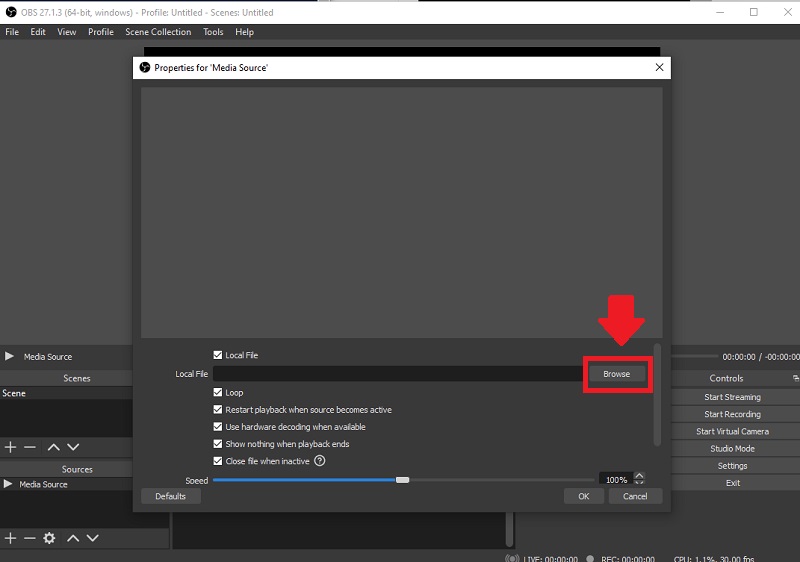 Step 4Crop your Clips
To crop your video, right-click and select the resize output bar, after which you can freely crop your video clips to the size you want. You can also make changes by dragging the main video.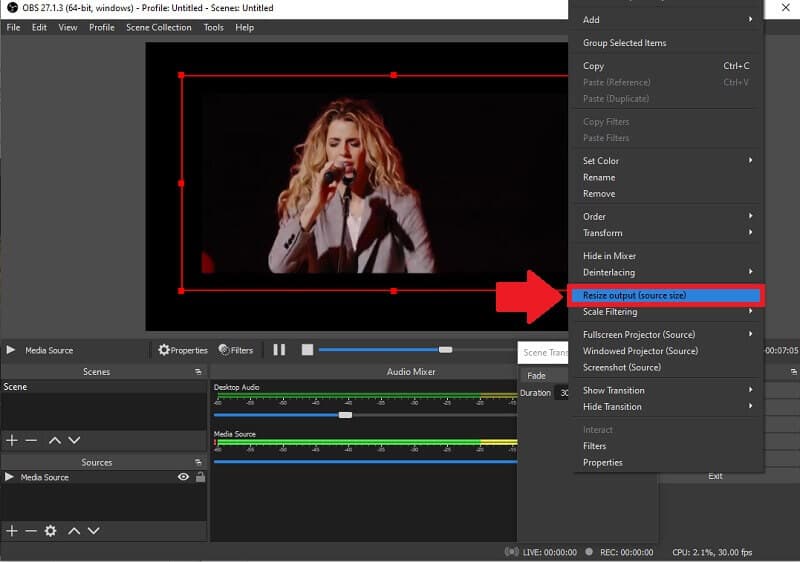 Step 5Export Video
At last, After you've finished cropping your video, click the Scene Collection button shown above to export it. Then, click the Export button to save your video in files.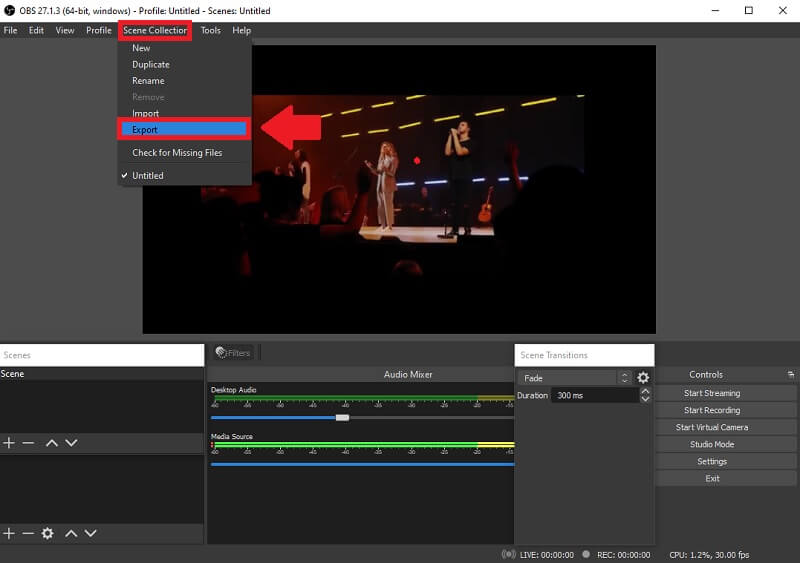 AVAide Video Converter
The most comprehensive media converter to convert video & audio & DVD without quality loss.
Part 3. Frequently Ask Questions About Cropping Videos in OBS
How to change the aspect ratio in OBS?
You can change the aspect ratio by going to settings, clicking the Video button, and adjusting the aspect ratio to the size you want.
How to resize game capture in OBS?
As mentioned, yes, you can download and install this software for free whether your phone is Android or IOS. You can enjoy using this on your mobile phone and you can also share it with others.
Can I use Open Broadcaster Software (OBS) without internet access?
Yes, even if you don't have an internet connection, you can use this tool. It is a free, open-source offline video cropping tool that allows you to crop your clips quickly and easily.
Conclusion
Cropping a video in OBS is simple to use. As a result, you must choose a better tool to assist you in illuminating your needs. Using both software for high-quality cropping, resizing, and editing is advantageous. AVAide Video Converter is the most convenient and outstanding tool among the others. This incredible tool allows you to relieve stress and assist yourself in the most straightforward way possible. Furthermore, this software is more than just a video converter; it also includes a slew of powerful features.
Your complete video toolbox that supports 350+ formats for conversion in lossless quality.