We are all aware that taking pictures is one of the most popular hobbies. Especially when it comes to capturing life's most important moments. We like to take pictures when we are bored, and this is their passion for others. The majority of online users use the Snapchat application, which has a variety of filters. If you want the most exciting and adorable effects, you must use this application. However, in this article, you will learn how to crop a video for Snapchat using the most user-friendly and convenient video converter.
Part 1. Guidelines on How to Crop Snapchat Videos Using Avaide Video Converter
When we need to crop an unnecessary portion of our videos, we need a better tool. Using great software is very helpful to us. We can crop our videos into our desired size, and we can also enhance them. However, suppose we are wondering how to crop our Snapchat video. In that case, there is no need to be concerned because using this particular software, AVAide Video Converter, can help us crop distracting segments of a video.
AVAide Video Converter is one of the best tools for cropping, trimming, and editing videos. Using this software makes you satisfied with their feature offers. It is user-friendly and easy-to-use that will surely enlighten your load. Aside from that, it is a high-quality video converter that allows you to change the video quality completely. This web-based tool is available on Windows operating systems and Mac. You can install and download it for free without hassle. Here is a quick walkthrough of crop Snapchat videos using the most outstanding tool, AVAide Video Converter.
Step 1Go to Official Website
To get this software, go to the official website of AVAide Video Converter on your computer or click the download button above.
Step 2Instantly Upload your File
After you've downloaded the tool, you can instantly upload your Snapchat video in the (+) Plus button.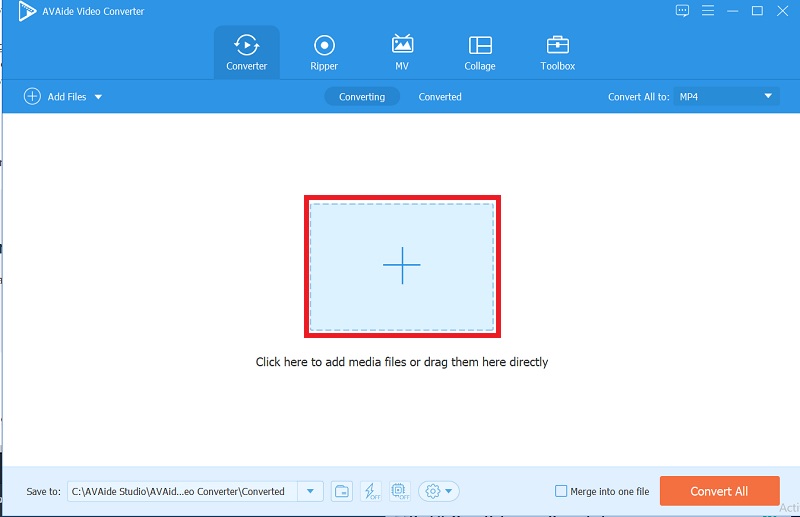 Step 3Crop your Snapchat Video
After you've uploaded your video, you can now crop it by clicking the star icon > click the crop area tab, then adjust your clip into your desired size. You can also drag and crop using the aspect ratio.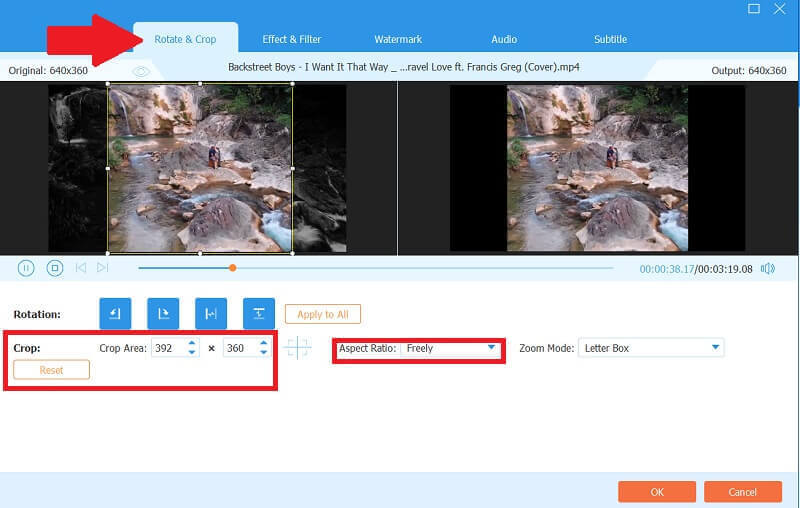 Step 4Enhance your Video
If you want your video more precisely, you can enhance your video by clicking the effect and filter button, adjusting the basic effect, and selecting which filter you prefer.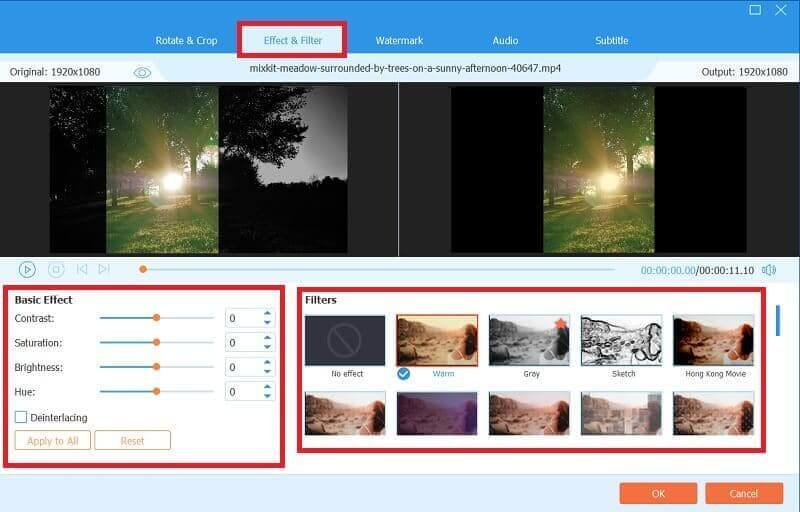 Step 5Convert your Clips
If you're satisfied with your work, you can now convert it by clicking the Convert All button in just a few minutes.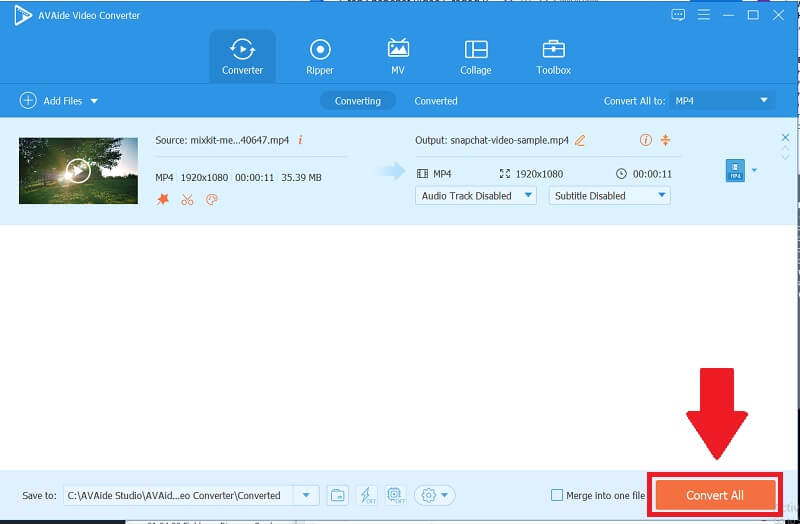 Part 2. How to Crop Videos on Snapchat?
Snapchat is a free application that you can download from Google Play Store or App Store. This app allows you to capture and record videos. This application has many features to use, especially the extreme filters that you might like. Snapchat also allows you to post your clips to your story, where your friends can view them. Suppose you want to remove any unnecessary video. In that case, Snapchat has a crop or trim icon that allows you to adjust your clips quickly. In that case, here are the fundamental steps on how to crop videos on Snapchat.
Step 1Download the Application
To begin, you must download the application. To do so, go to your Google Play Store if you are an Android user or to the App Store if you are an Apple user. It is a free online app that you can install on any phone you own.
Step 2Go to Camera
After downloading the app, go to the camera and record a video. Still, if you already have one, you can edit it by selecting a video from the gallery.
Step 3Edit Snap
After you've selected your video, you can edit it by clicking the three dots in the upper right corner, clicking it to see a menu, and selecting the Edit Snap button.
Step 4Crop your Clips
By selecting the Crop tool, you can now crop your videos. Cropping your clips by repositioning the video is easy to get started. This app allows you to zoom in and out by pinching.
Step 5Export your Video
At last, after you've cropped your video, click the Done button to save it.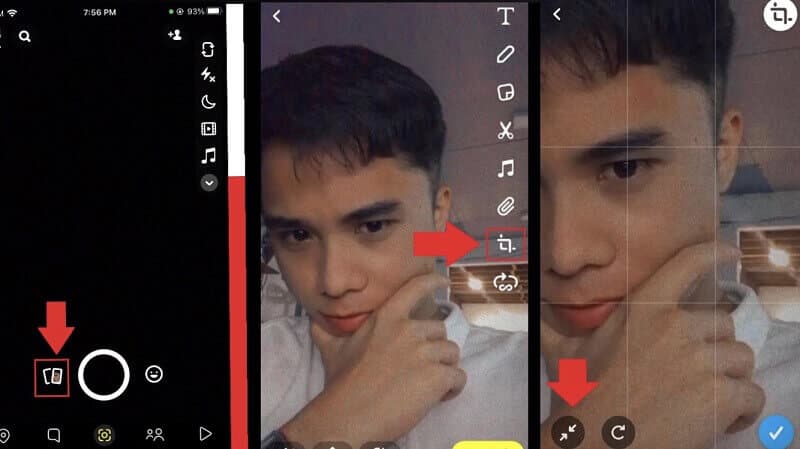 Part 3. Basic Tips on Snapchat Videos Enhancement and Compression for Better Sharing
◆ If you want to magnify the quality of your Snapchat videos, there is an excellent editing tool available. Snapchat has a video enhancement feature that you might like. Several effects and fun filters are available.
◆ Suppose you want to enhance the accuracy of your videos. In that case, you can edit them by swiping and selecting which presets you want.
◆ This application allows you to draw whatever you want in your videos if you don't want them boring. You can make it more appealing.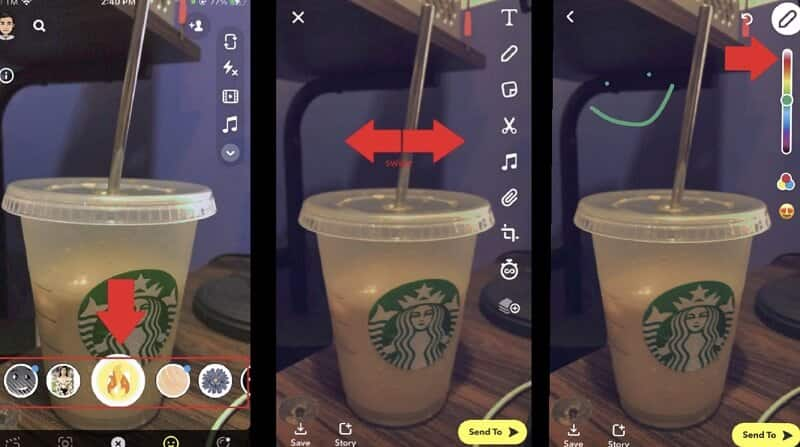 Part 4. FAQs About the Application
What is the aspect ratio of Snapchat?
When creating a Snapchat clip, the aspect ratio should be 1080 x 1920, with a 9:16 aspect ratio. However, your clips cannot be longer than 10 seconds or larger than 32MB in size.
Can I change the Snapchat aspect ratio in AVAide Video Converter?
Yes, because AVAide Video Converter allows you to resize your video to the size you want by clicking the star icon > then the aspect ratio button, which you can freely change. This tool is more than just a converter; it allows you to crop, trim, and edit your videos in high quality.
Why is Snapchat being cropped?
It is crucial to crop unnecessary clips, especially if we do not want those distracting segments of our video. On the other hand, This application compresses all of your clips to keep file sizes small. That's how quickly and easily you can upload and view your videos.
Conclusion
There you have it, and many simple solutions will assist you in cropping your videos. You can choose the best AVAide Video Converter for the job based on your needs and desires. Try each tool as these tweaks and cropping your clips as a friendly suggestion.
Your complete video toolbox that supports 350+ formats for conversion in lossless quality.