Have you tried resizing GIFs online? For some reason, many who love GIFs don't know how to edit nor enhance them. On this note, we are about to show you different tools that will help you resize, edit, and improve animated GIFs ready to post online. On the other hand, in this article, we will be introducing you to the best software, altogether with their unique features, as well as the boons and banes you will get when you use them.
Part 1. Top 8 Incredible GIF Resizers of 2021
When you download or upload an animated GIF, of course it needs to perfectly fit the screen or the particular interface you are planning to post it on. With this being said, you should resize the GIF image, or else viewers will not appreciate it that much. And so, without any further adieu, let us all see the eight best tools today.
Top 1. AVAide Video Converter
The AVAide Video Converter is one of the most used tools today. This software not only converts video and audio files but is also the best GIF maker and enhancer. Moreover, the process is made easier because it has a very comprehensive interface, which users of all kinds will understand.
Key Features:
◆ It supports Windows, Mac, and Linux OS.
◆ It converts bulk Animated GIFs into multiple file formats.
◆ Can make GIFs out of various photos and videos.
◆ It comes with beautiful effects and filters while you resize the GIF dimensions.
PROS:
It holds many attractive features aside from those regarding GIFs.
It enables you to upload the newly converted GIFs online directly.
CONS:
It is paid, hence with a free trial version.
AVAide Video Converter
Provide more than 300 input and output formats to choose from.
With a built-in video collage maker, collage maker, DVD ripper, and Toolbox.
Convert batch files in a 30x faster speed process.
With the best GIF and 3D maker along with the fantastic enhancers.
Top 2. GIF Resizer
As we all know, it says in its name, the GIF Resizer of Softonic is the ideal one in changing the size of the GIFs. Moreover, this program works in batch files without losing their quality. You don't have to worry about the procedure on how to resize a GIF because it has a straightforward one. By just entering the new dimension of the GIF, you're good to go to save it right away.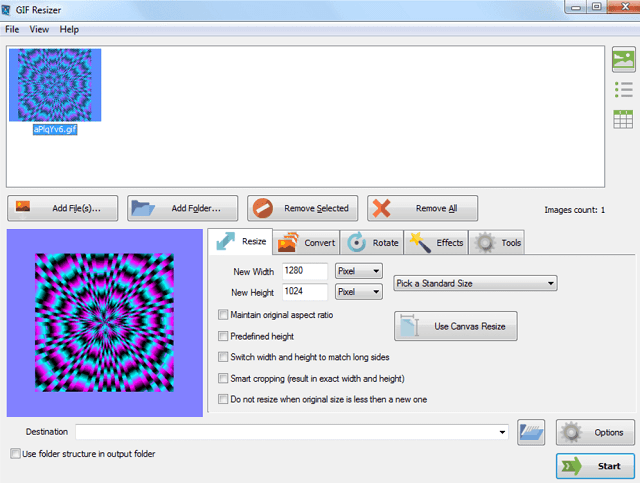 Features:
◆ It works in batches.
◆ It can resize animated GIFs banners.
PROS:
It exports the GIFs to various formats.
CONS:
No enhancer tools are available.
It only works for Windows.
Top 3. Easy GIF Animator
The Easy GIf Animator is one of the powerful animated GIF editors. On top of that, it gives various features to the users to boost their files. Moreover, it is also a good choice in creating banners, animated pictures, buttons, and resizing GIF images, for it allows these tasks to be done instantly.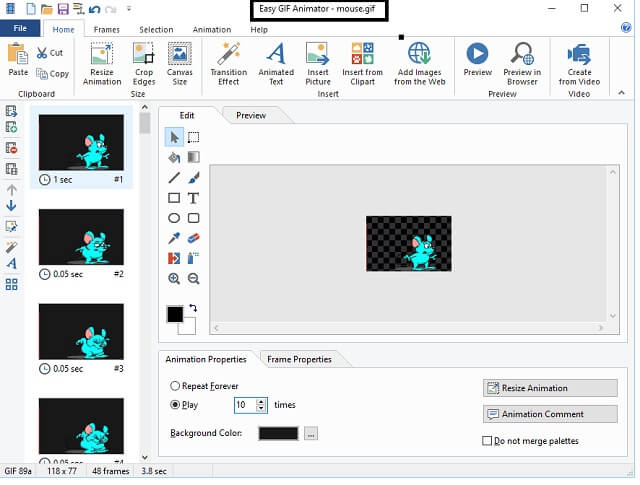 Features:
◆ Allows making animation with background music.
◆ With tons of powerful tools and enhancers.
PROS:
It comes with a fixed GIF editor.
CONS:
It Will take time for first-time users to familiarise themselves with all the features.
It is paid, hence with a free trial version.
Top 4. Kapwing
Kapwing is an online solution that allows users to create, edit and resize GIFs. In addition, this online program has tons of fun features wherein you can experience making auto subtitles and fun templates via simple navigation controls. Be like a professional when you use this fun and multifunctional program online.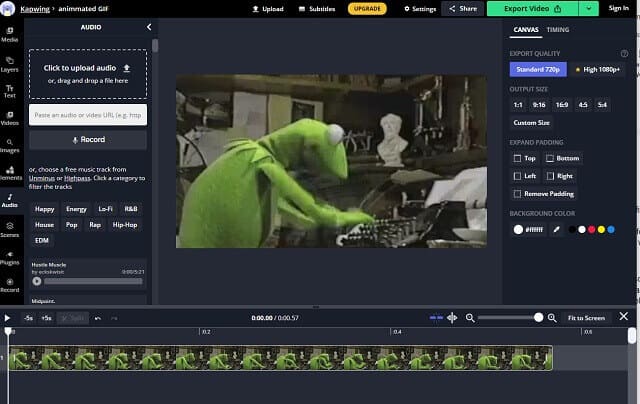 Features:
◆ It comes with tons of features aside from being a GIF resizer.
◆ Exports files to GIFs to MP4, MP3, and Images.
PROS:
It works rapidly.
No need to download software.
CONS:
Some glitches occurred while using it.
It's internet-dependent since it's an online tool.
Top 5. EZGIF.COM
EZGIF.COM is an online tool that gives an effortless process. Moreover, it allows different methods in boosting a file, such as rotate, crop, cut, reverse, split, add text, and more. Using this kind of tool is advantageous, especially for the knowledgeable ones.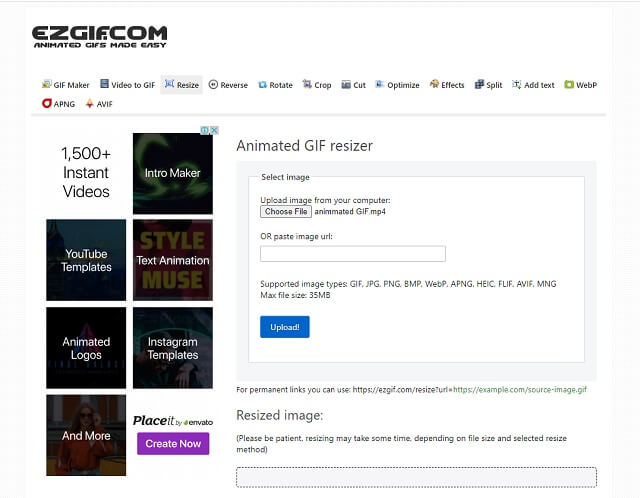 Features:
◆ It comes with beautiful features for animated GIFs.
◆ It contains an AVID Maker.
PROS:
Edit the GIF without losing the quality.
It supports various file formats.
CONS:
It takes some time to upload a file.
It's internet-dependent since it's an online tool.
Top 6. PicGIF
How do I resize a GIF file on Mac? As many send us this question. The PicGIF is a software for Mac that gives ideal editing tools for animated GIFs. Moreover, this fantastic software has vast support for various file formats, allowing the users to import and export files freely.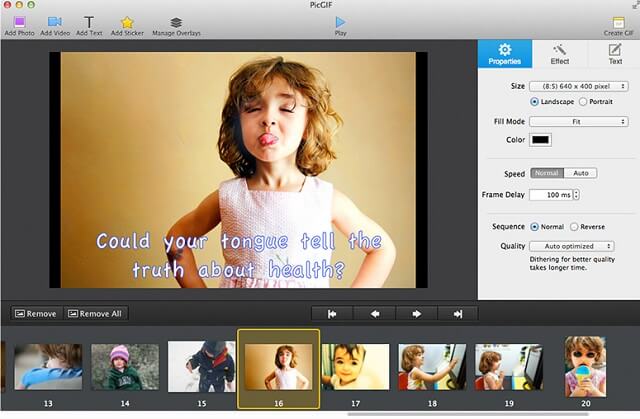 Features:
◆ It comes with numerous editing features.
◆ Allows GIFs customization.
PROS:
Allows saving and sharing files online.
With an easy configuration process.
CONS:
It only supports Mac devices and OS.
Some glitches were noted while using it.
It is a period software.
Top 7. Wondershare Filmora
Next on the list is this Filmora. This powerful software has more to brag about. Allow yourself to grasp its facile yet compelling features and tools that would be a great help to boost your files. On the other hand, resize your GIF image with this software and know more about what it can give.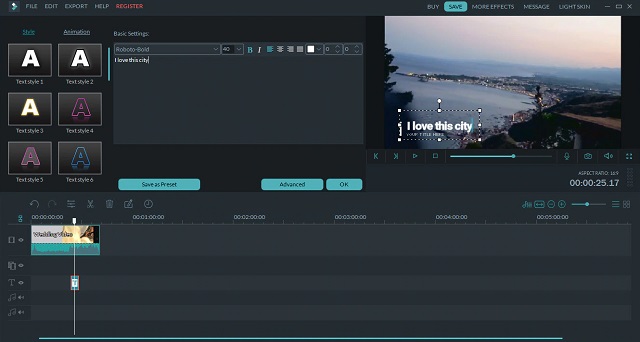 Features:
◆ It is a program with numerous editing and effects features.
◆ It supports tons of input and output formats.
PROS:
It is versatile with different services, most especially with regards to video files enhancements.
CONS:
It needs a subscription. Hence a free trial version is available but with limited aspects.
Top 8. GIFGIFS.com
Last but not least is this online solution called GIFGIFS.com. Just like the others, this program has numerous tools to offer for your GIFs. Go and give yourself a chance to try and reverse, optimize, rotate, reverse crop, split, and of course, resize GIF online on your own.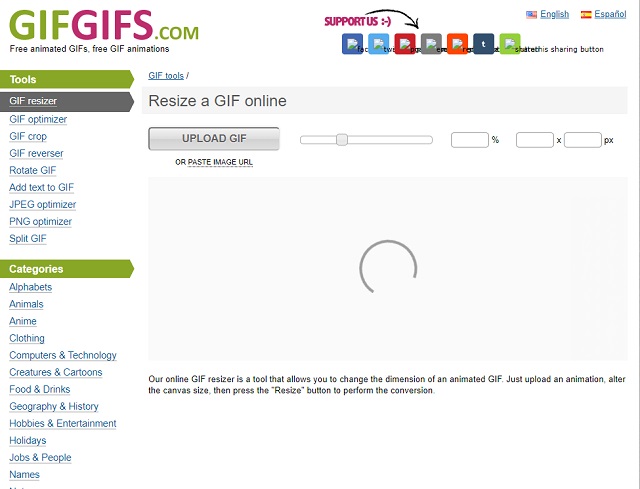 Features:
◆ It comes with numerous GIF categories available.
◆ It allows optimizing JPG and PNG files.
PROS:
Accessible since it's an online tool.
All tools are about GIF boosters.
CONS:
It is not Ads-free.
You wouldn't access it without the internet.
Part 2. How Resize Animated GIF Efficiently
After having those beautiful tools that best suit the task, let us now see the actual work. Here below is the proper and efficient way of rescaling the animated GIF.
Resize Animated GIF With AVAIde Video Converter
Step 1Free Download the Software
Before getting started, you must install this GIF resizer on your personal computer. Feel free to click on the download button provided below for a faster approach.
Step 2Start the Navigation
After the installation process, launch the software and click the Toolbox. Then, from the list, choose the GIF Maker.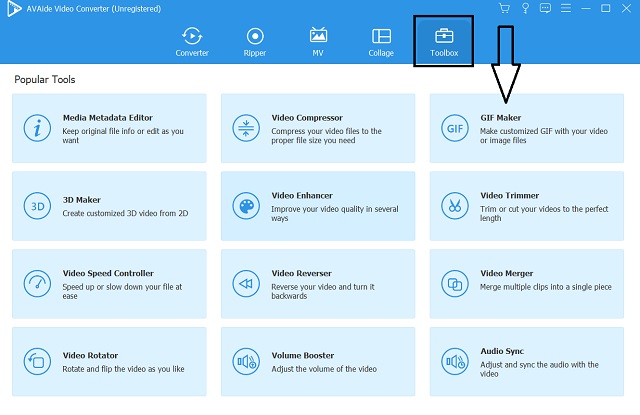 Step 3Upload the Animated GIF
Upload your animated GIF by clicking on the Video to GIF box. On this part, you can also upload a still image of GIF, wherein you can get more pictures to merge into your GIF file.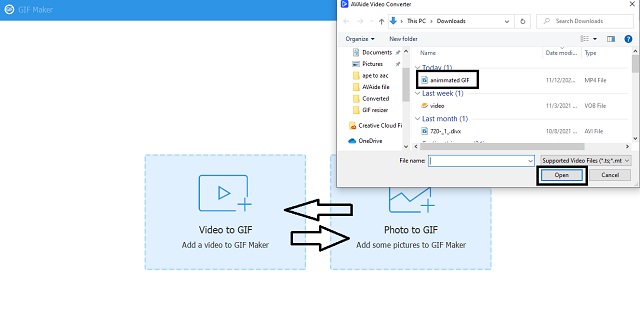 Step 4Resize the Animated GIF Now
Start resizing your animated GIF by clicking the Unlock the ration next to the Output Size. Encode your preferred size how you want your output to be produced. You may click the Preview to see the outcome you are about to produce and freely change now and then till you achieve the perfect size you want.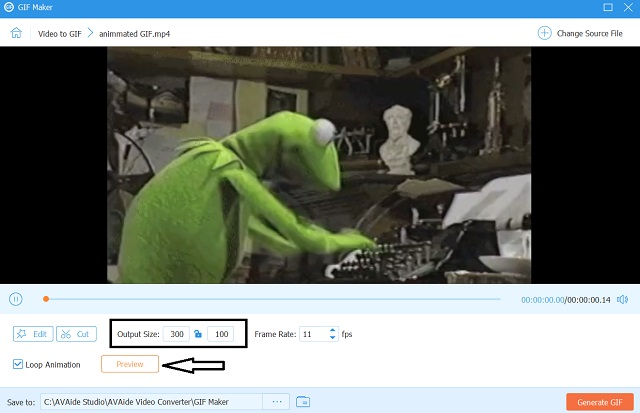 Step 5Generate the Changes
After reaching your desired size, you can finally hit the Generate GIF button. Then, check the finished file on the indicated destination file. On the other hand, you may predestine your files by clicking on the Save To portion.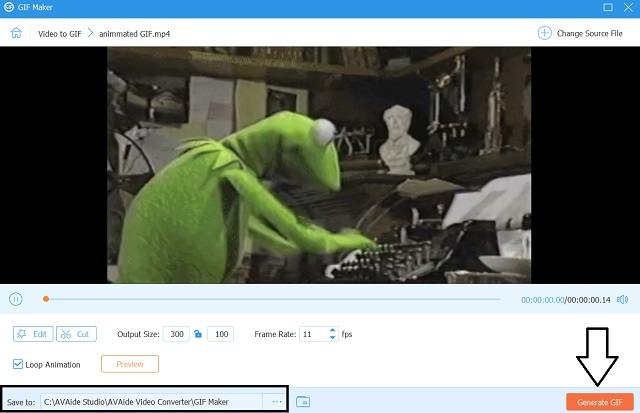 Part 3. FAQs About GIF Resizing
Can I resize GIFs in Photoshop?
Yes. In fact, Photoshop has almost all editing features. However, using it is not that simple, for you need to consider things before acquiring it.
Does resizing GIF affect the quality?
It depends, but it shouldn't. There are times that when you resize the GIF too much, the tendency is, the file will be stretched and affect the pixels.
Can I resize the GIFs on the phone?
Yes, as there are many available GIF resizer apps today. As a matter of fact, other software presented above can be accessed on your mobile devices.
Conclusion
GIF dimension resizing will be easier with the help of the captivating tools presented above. Nevertheless, the choice is yours. Choose a tool that will flawlessly provide you with a wonderful outcome. As we highly recommend, choose AVaide Video Converter to have an incredible experience without spending much money.
Your complete video toolbox that supports 350+ formats for conversion in lossless quality.