VOB is a file container mainly made for DVDs. Unfortunately. Media files having this type of container consume a large-sized space in your device's storage. To use them conveniently and with compatibility, you must learn how to convert VOB to MOV on your Windows and Mac. Why should you convert? Because most of the time, we are not aware of the format of our files. That's why we experience errors, slow response, or lagging moments in playing them. In this, converting them is a real need. MOV is a convenient format to store your media files, all in one compact place. Here below are attested converters to help you.
Part 1. The Quickest Way to Convert VOB to MOV on Mac and Windows
If you're seeking for a software that can easily assist you in your media needs, the ultimate tool to answer that is with the aid of AVAide Video Converter. What makes this converter distinctly advanced from other similar working tools? This software can manage your media difficulties, especially when it comes to converting works. Can I convert VOB files to MOV formats? Absolutely, yes! With the assistance of this tool you can easily navigate how things work for your files. The interface suits both common and first-time users. You don't need to worry about consuming your time waiting. This can convert in batch without compromising the quality. It can quickly convert through its advanced acceleration technology. As such, it has a long list of formats you can choose from that can support most devices. Learn to use this by following these convenient steps.
Step 1Download and install the software
To install the software, you need to have access to your browser. Go to the official webpage of AVAide Video Converter. Click the Download button and install it on your device.
Step 2Add your VOB videos
When installed, open the tool straightly. Locate the Add Files button on the upper left part of the interface to import your videos. Also, you can simply drag your files on the center part.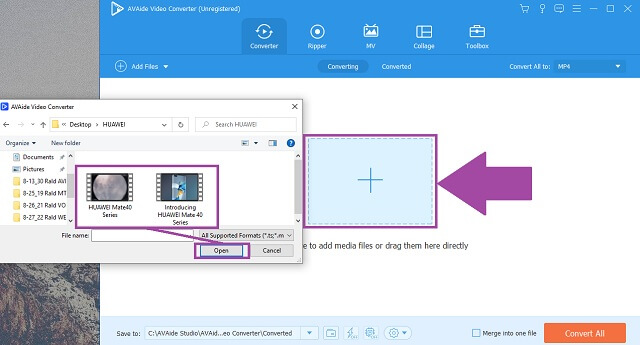 Step 3Set your format to MOV
On the format button, click the AVI button and you can freely adjust the setting to meet the desired preference.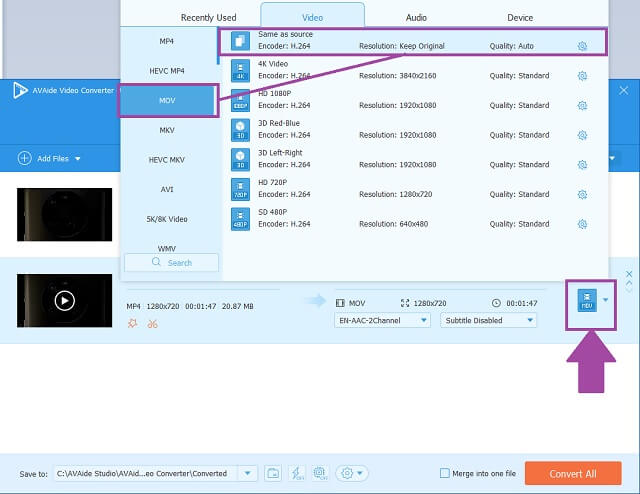 Step 4Begin your conversion
After that, click the Convert All button placed on the bottom right to start the converting process.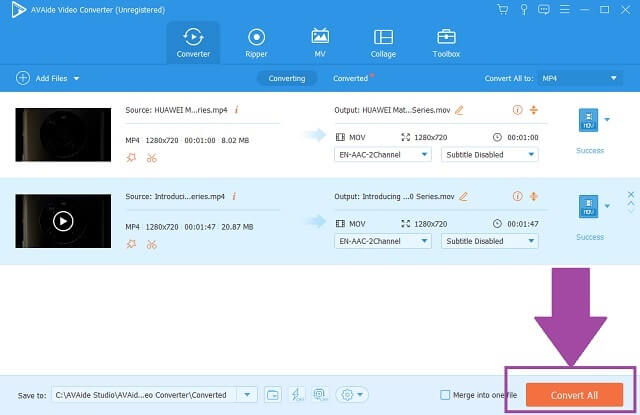 Step 5Done and ready
When finished, your MOV files are readily available with their new file container.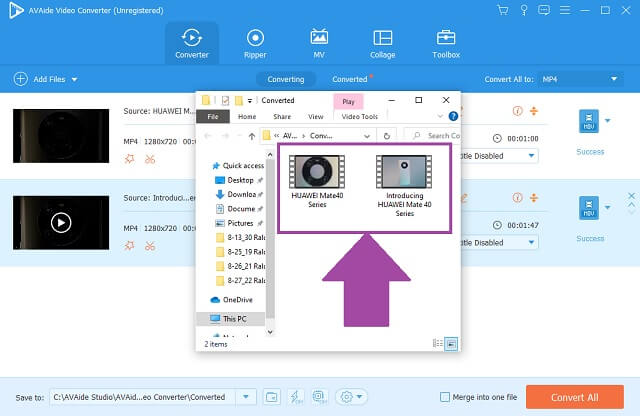 PROS:
Exceptional conversion speed.
High quality output for audio, videos, and images.
Supports most devices.
Multiple formats.
Simultaneous conversion service.
Toolbox for editing and enhancing works.
CONS:
It has a limited trial version.
Part 2. Export your VOB Files to MOV Using VLC Media Player
If you're looking for a well-known tool that can easily export your VOB to MOV files, VLC is the right solution for you. This freeware is very popular as one of the most used media players, but more than that, it can also cater and solve your file format issues. Explore the VLC converter by following these procedures.
Step 1Open and import your files
From your device, access the VLC Media Player. Locate the Media tab above and click the Convert button. Then, import your VOB videos.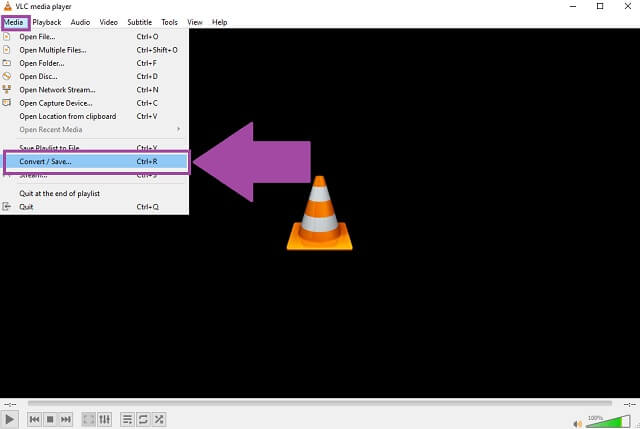 Step 2Set your format and choose the storage
Lastly, click the AVI button and browse your local storage for your output location. Finally, scroll down to find the AVI format and choose your local destination.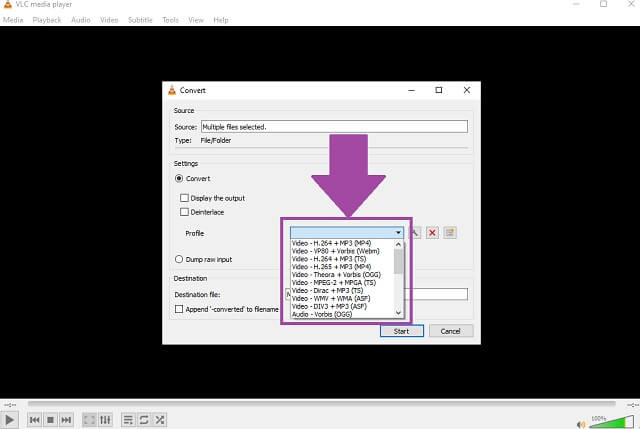 PROS:
VLC can convert both audio and video media files.
It is a built-in software for Windows.
CONS:
The interface is quite old.
It has a limited list of formats.
Part 3. Free Online Solution to Change VOB Files to MOV
Immediately Utilize the AVAide Free Online Video Converter
AVAide Free Video Converter is the appropriate VOB to MOV converter for you. This is available anytime by simply reaching it to your browser, this tool will surely amaze you. It has the essential tools you're looking for to aid and solve your media concerns. Additionally, your files are kept secured. The tool automatically deletes your files' history. Consider these easy steps that will help you use the converter.
Step 1Enter the browser
Visit the AVAide Free Online Video Converter official website. Make sure you are connected stably from the internet.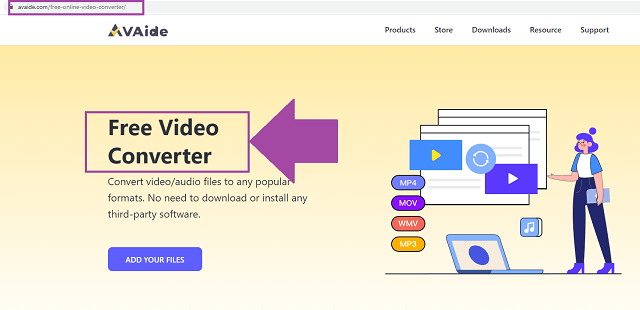 Step 2Upload the VOB files
Look for the ADD YOUR FILES button and attach your VOB files individually or in a batch.
Step 3Reset the file format
Among the formats listed on the tool, click the MOV button as the output format.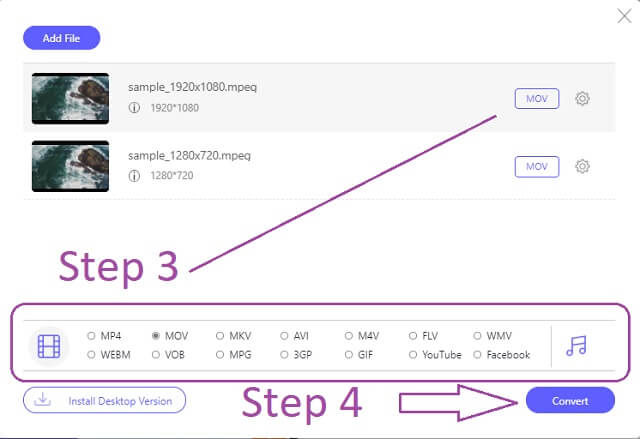 Step 4Convert and choose the file destination
Finally, click the Convert button and choose your output's local file destination so that you can find them easily.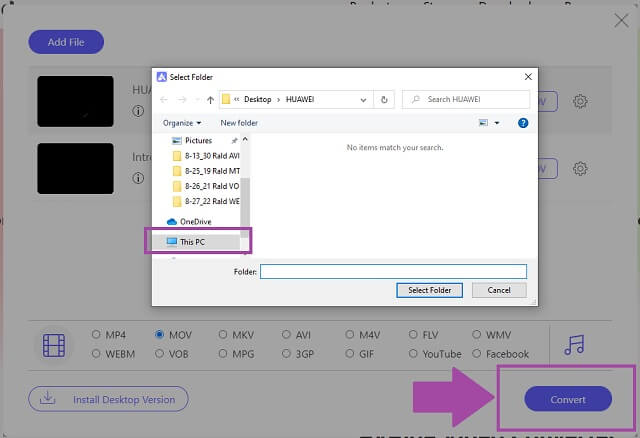 Step 5Ready to play
When the process is completed, simply click the folder icon to have a view on your files. Play them and see that the quality was preserved.
PROS:
It is readily available online.
You can visit the tool anytime with unlimited access.
It has an advanced acceleration speed.
Multi-format converter.
It can convert in groups without quality loss.
CONS:
It requires you to adjust the format settings individually.
Part 4. VOB vs MOV
The table below gives emphasis to the clear differences of the VOB and MOV file containers.
| | | |
| --- | --- | --- |
| File Extension | MOV | VOB |
| File Type | Apple QuickTime Movie | DVD Video Object File |
| Description | MOV is a multimedia container format for saving video or movies files with audio, text files, and more. | VOB or "Video Object" as a container format in DVD-Video media containing digital video, audio, and text files. |
| Developer | Apple | DVD Forum |
| Advantages | 1. Compatible with both Macintosh and Windows platforms. 2. Ideal for web transmission. | 1. Can burn to DVD. |
| Drawbacks | Larger in size compared to other streamable containers. | Large-sized. For instance, a 2-hour video consumes 4.7 gigabytes. |
| Recommendations | It is more compatible and flexible to use. | DVD burner can easily work with VOB files. |
Part 5. FAQs of VOB and MOV
Can I rename my VOB video files on DVD?
You can't change the name of your VOB file on DVD. Because DVD files can only be read but not edited.
What online app can play a VOB file?
There are a lot of media apps that can play your VOB files. Like the AVAide Video Converter, it can play VOB videos and can convert those VOB to MOV for files to a more useful and compatible file.
Can I convert VOB to MOV on Mac?
Yes. This is absolutely possible with the aid of the right converters. You can use AVAide Video Converter, iMovie, or other similar tools that support iOS devices.
Conclusion
To summarize, the tools we presented in this write-up were already attested by many users. This evidence-based recommendation can greatly guide you in choosing your MOV converter. Thanks to AVAide Video Converter and VLC Media Player. These tools' services are within your reach.
Your complete video toolbox that supports 350+ formats for conversion in lossless quality.