Can Xbox 360, Xbox series X, and Xbox One play Blu-rays? These same questions keep on the same track even today. And, if you still do not know, yes, you can use these video game consoles in playing your favorite videos on a Blu-ray disc. As some of the devices mentioned above do the job efficiently, still, one of them needs tactics to succeed on the task. Therefore, reading further on this post will enlighten you on which among them requires particular tactics and other procedures to follow on this task.
Part 1. Can Xbox One, Xbox 360, or Xbox Series X Play Blu-ray?
For the question, can the Xbox One play Blu-ray? The answer is yes. This version of the video game console has the capabilities to play Blu-rays along with home videos, DVDs, and game video discs. Despite that, playing Blu-ray on Xbox One will require you to download a Blu-ray player that is dedicated to the mentioned gaming console.
Meanwhile, the Xbox series X can also do the job efficiently. This version can even play HD Blu-ray discs, aside from its capability to play DVDs. However, in using the Xbox series X in playing Blu-ray, you should download the Blu-ray player first. In addition, you have to keep in mind that this version of the video game console has a compatibility issue with older discs. For this reason, you may look at its guide for more information.
On the other hand, if you are wondering if the Xbox 360 can play Blu-ray, unfortunately, it couldn't. But, this seventh generation Xbox can take part in playing DVDs, HD DVDs, and CDs. And this could also be an advantage in taking part in playing Blu-rays in a different procedure, which will be presented to you in the latter part of this post.
Part 2. How to Play Blu-ray on Xbox One and Series X
As mentioned above, for you to play Blu-rays on Xbox one and series X, you need to download and install the default Blu-ray player on the device first. It is a pre-requisite of this gaming console for it to do the task well. Therefore, to help you with this, please see the given steps to make the Xbox One and X play Blu-ray.
Step 1Turn your gaming device on, and open the guide by clicking the Xbox button on your controller.
Step 2Then, go to the Store tab once you reach the Home selection. On the search bar, type in the Blu-ray to see the dedicated Blu-ray player of the Microsoft Corporation. Now, start downloading it by selecting the installation options you will see.
Step 3After installing the app, you can now technically start watching your Blu-ray videos.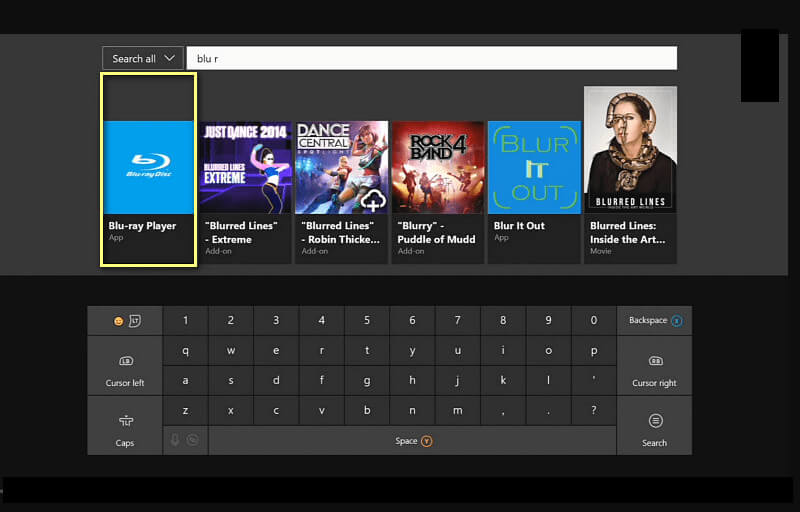 Part 3. How to Play Blu-ray on Xbox 360
You can still enjoy your videos from Blu-ray on your Xbox 360. Despite the incapability of Xbox 360 to play Blu-ray discs, you can use an effective strategy or procedure. How? Follow the simple steps below.
Step 1Download and install Blu-ray ripper software on your personal computer. And get ready to rip your Blu-ray videos to the formats that are supported by Xbox 360, such as AVI, MP4, and WMV.
Step 2Then, get your USB ready to transfer the converted file to it.
Step 3Plugin the USB to the Xbox USB port and start following the instruction to play the video. However, if you still experience difficulty in playing the video after following these steps, don't hesitate to get in touch with the technical support of the Xbox for other solutions.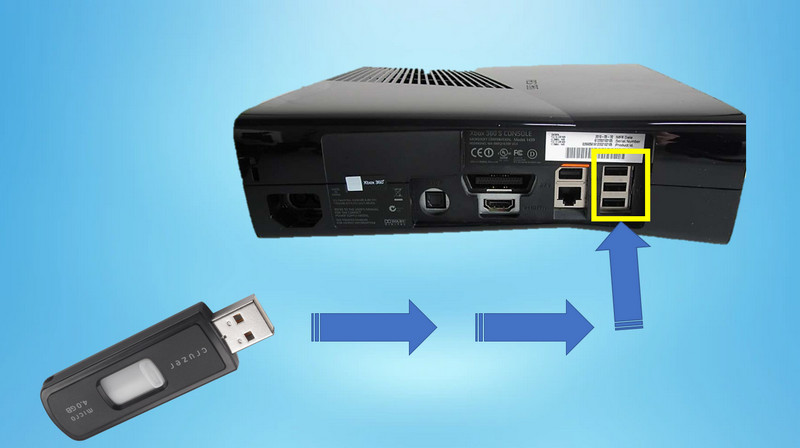 Part 4. Best Way to Play Blu-ray on Desktop
There are many reasons you would love this AVAide Blu-ray Player. Some of such are its ability to playback in high quality, its tons of great tools, tremendous controls, effects, and many more! It will surely give you the smoothest and most superb experience in playing back your favorite video, unlike when you play Blu-ray using Xbox one and other versions.
AVAide Blu-ray Player-The Most Exquisite Way to Play Blu-rays
It supports all kinds of Blu-ray discs, folders, and ISO files.
It plays high-quality videos.
It has the most flexible controls for playback.
It offers tremendous effects you can apply to videos and images.
It allows capturing the highlights while watching your videos.
How to Use AVAide Blu-ray Player to Play Blu-rays
Step 1Install AVAide Blu-ray Player
First and foremost, you must see that your computer device, whether Mac or Windows obtains this tool. Otherwise, click the appropriate download button above.
Step 2Launch the Blu-ray Player
Launch the newly installed best alternative Blu-ray player for Xbox One. Connect the Blu-ray drive to your PC, then insert your disc into it. Subsequently, hit the Open Disc selection on the interface of the tool.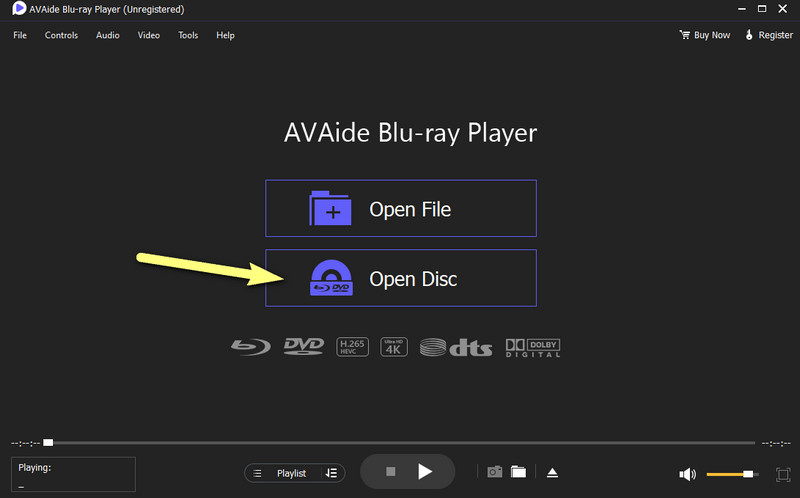 Step 3Load the Blu-ray Video
Now, choose the Blu-ray on the popped-up window. Then, click OK to load the video. Once you complete the loading process, your video will automatically play.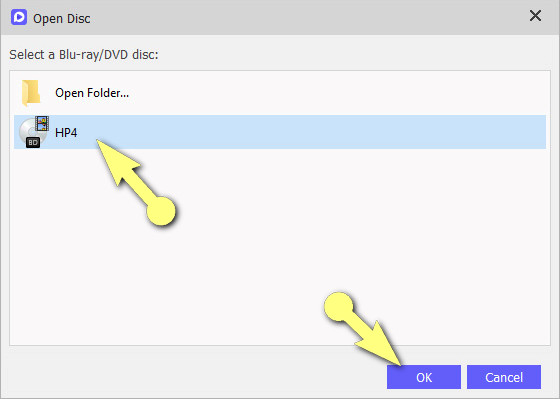 Step 4Control and Navigation
While playing the video, you will see tons of controls and navigation that you can use. Feel free to1 use them based on your needs. If you want to Pause, Stop, Forward, Next, Backward, Previous, or take Snapshot, the buttons are visible. Navigate to the presets located at the left-upper part of the interface for the other tools and effects.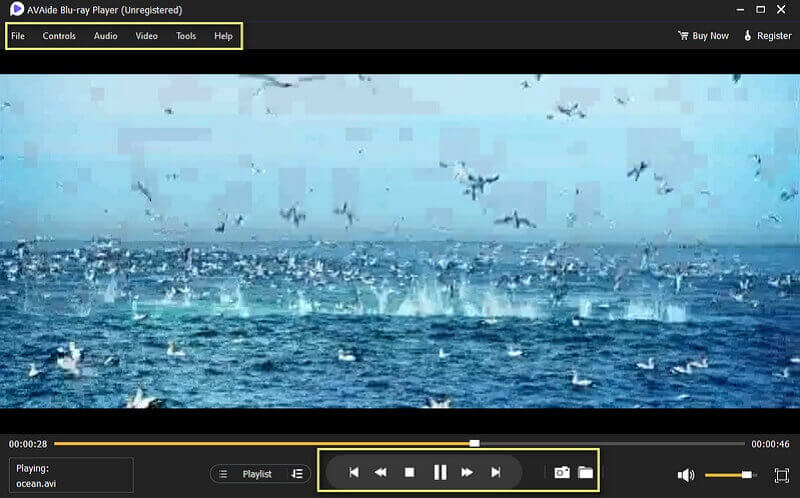 Part 5. FAQs About Blu-ray
Can Xbox play ISO Blu-ray?
Yes, you can easily watch ISO Blu-ray on your Xbox by using a USB.
Is Blu-ray the same as DVD in quality?
No. DVD and Blu-ray have differences when it comes to quality. DVDs are for videos with SD quality or the ones with 480P. Meanwhile, Blu-rays can obtain high-definition videos of up to 1080P.
Can I play my Blu-ray disc on my DVD player?
No. Only the intended players can play Blu-rays. Therefore, it won't be possible for you to play Blu-ray on DVD or CD players.
Conclusion
There you have it. We just answered questions if the Xbox can play Blu-rays. In addition, we gave you the proper procedures for doing it. However, as part of the technical innovation, many have turned to using their personal computers even while watching their favorite movies. This is why we encourage you to do the same, which will also help you reserve in many ways, such as consuming electricity.
Full-featured multimedia player to play Blu-rays, DVDs, 4K UHDs, and other video/audio files.