Do you want to play 4k Blu-ray movies on your desktop but find it very challenging due to some technical reasons and demands? Then you must really need to check out this article. This post contains the list of requirements that your computer needs proceed with the playback task on 4k Blu-rays. In addition to this, we also liberally introduce the best solution you can't afford to miss. This solution will enable you to do the job without a demanding procedure. So, if you are excited to meet the said resolutions already, then all you have to do is pursue the entire content of this article by reading it consecutively below.
Part 1. How to Play 4K Blu-ray on PC
As we previously mentioned, playing 4K Blu-rays on PC is not easy, for it requires resources. This is also why many fail on the task because their computer device lacks the requirements. Meanwhile, if your device has them, playing 4K videos will be as easy as playing a regular video that you usually play. So check the requirements below to see if your computer device complies.
Required Devices to Play 4K Blu-rays
1. CPU or Central Processing Unit
Smoothly run the Blu-rays in 4K if you use an Intel Core i7th to 10 generation processor. We all know that this CPU is an essential part of the computer, for it runs as the brain of the device. Therefore, an advanced CPU is required to play high-quality videos.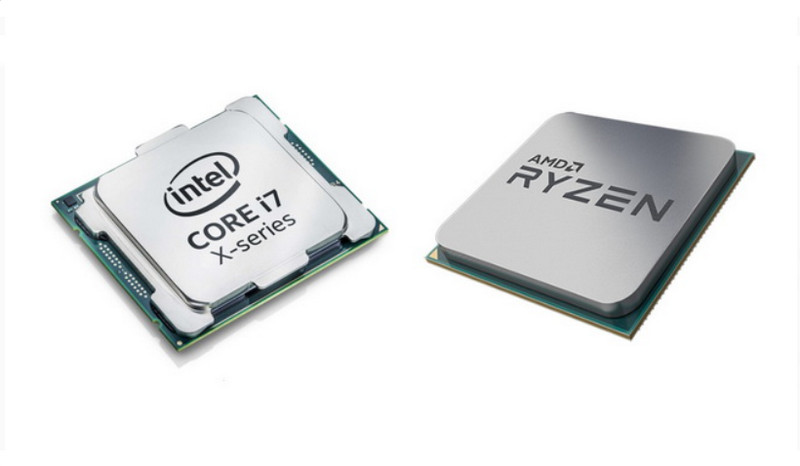 2. Graphics Card
The second is the presence of using a high-end NVIDIA graphics card. Yes, it should be of high quality, and one of the highly recommended is the one from the GeForce GTX family. This graphic card should work to support 4K at 60hz because it must endorse such a resolution and compatibility of the codecs used for videos with HEVC/H265 and GoogleVP9.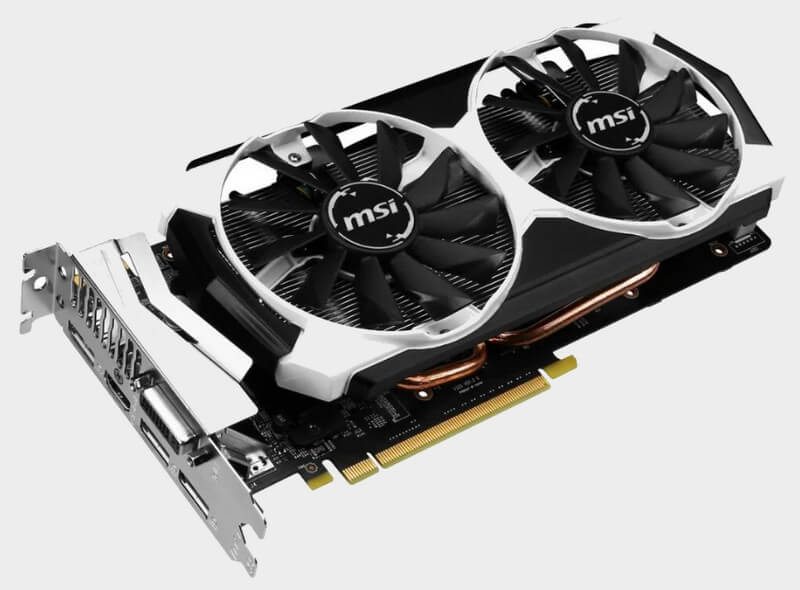 3. 4K Monitor
And of course, most importantly, you must use a 4K monitor. Since you are about to watch videos or movies with an immersive display, the kind of monitor you use must suit them. 4K monitors have been proven to be exceptional in displaying movies in a real-life watching experience since 2019. However, you cannot easily acquire a 4K monitor without suiting it to more powerful and high-end computers because this kind of monitor requires high power consumption.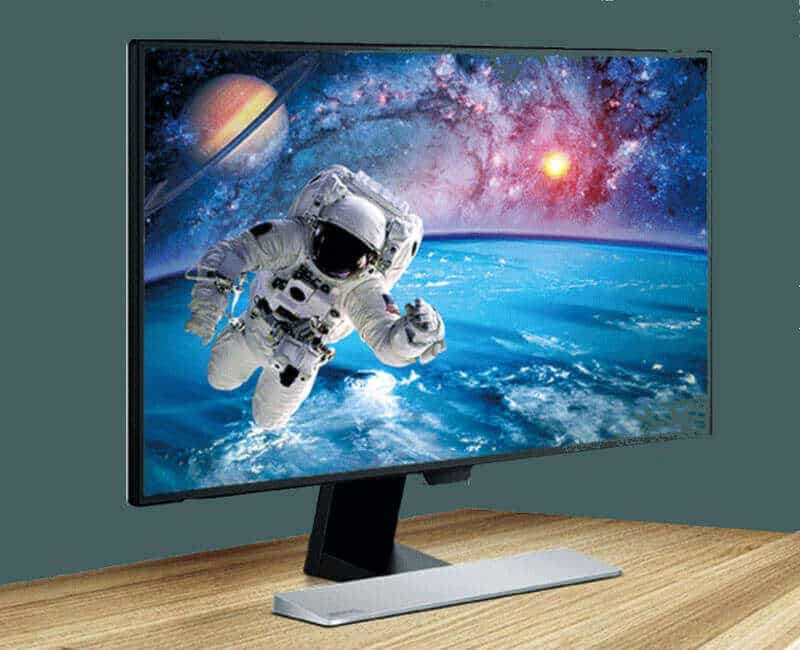 Part 2. The Most Convenient Way to Play 4K Blu-ray on PC
Why don't you just use a convenient Blu-ray player to ease your pain in playing 4K Blu-ray videos? And if you are looking for the best one on this, then the AVAide Blu-ray Player is what we highly recommend. This software is the best choice because it is a full-packed player for 4K Blu-rays. On top of that, AVAide Blu-ray Player uses hardware decoding and advanced technology like Intel, NVIDIA, and AMD, resulting in immersive, stable, and smooth matchless display clarity. Furthermore, this software will only require you to install it, and then you can liberally access its facile and intuitive tools within its interface.
Moreover, it supports all the popular formats today. Name it VOB, MPG, MP4, 3GP, M4V, MXF, WEBM, RMVB, F4V, DV, ASF, and others; AVAide Blu-ray Player supports it. What else? It doesn't only cater to Blu-ray discs but also explicitly supports playing back your 4K Blu-ray movies in ISO files/folders in their original resolutions. Hence, if you are curious about how to play 4k Blu-ray with this remarkable software, here are the complete guidelines to follow.
AVAide Blu-ray Player – Watch Your 4K Blu-ray Videos Flawlessly!
Exquisite display of 4K videos with the support of NVIDIA, Intel, and AMD technologies
Intuitive interface and tools for beginners and professionals.
Match your 4K display with high sound quality with the support of DTS and Dolby Digital audio.
Freely customize the 4K video image effects such as gamma, saturation, contrast, hue, and brightness.
How to Use AVAide Blu-ray Player to Blu-rays in 4K
Step 1Freely Download the Player
Firstly, download and install the excellent software on your desktop. How? You can hit the download buttons you see above. You can acquire this software on both Windows and Mac, so you just need to choose which download buttons you need for your device.
Step 2Launch the Player and Disc
Once you have the software, launch it. At the same time, you can already insert the 4K Blu-ray into your device's disc drive. Upon reaching the main interface of the Blu-ray player, click the Open Disc selection.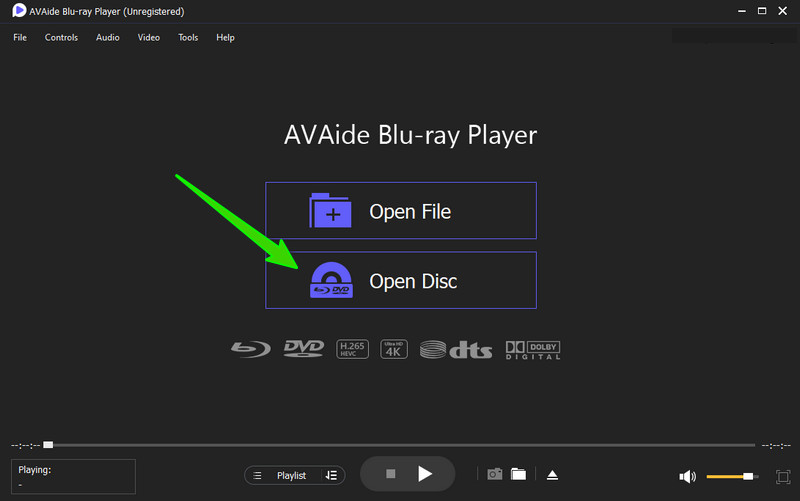 Step 3Select the 4K Blu-ray
Then, select the 4K Blu-ray disc you just loaded on the new small window. Afterward, hit the OK button to proceed to the next step.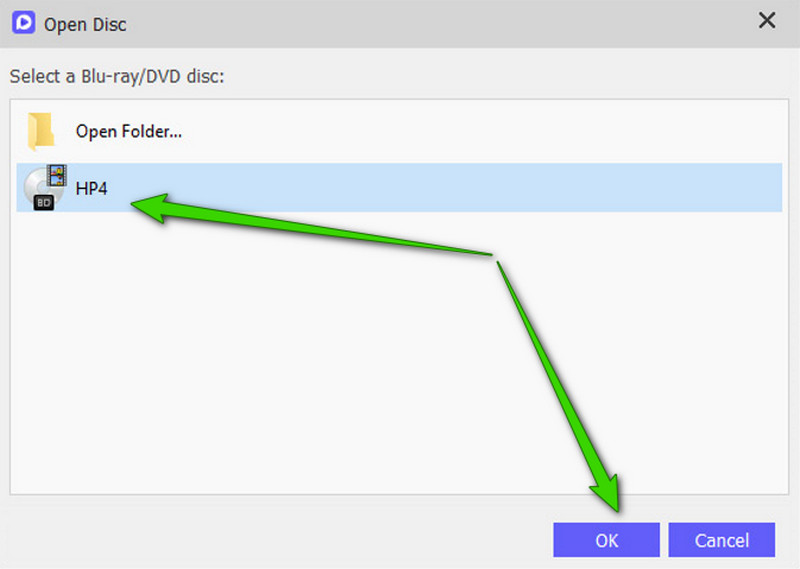 Step 4Playback Control
After that, the tool will play your 4K movie with its playback control window. From there, you have the freedom to navigate the controls such as Next, Pause, Stop, and more. Next to those buttons is the Screenshot feature that will allow you to capture memorable scenes from the movie.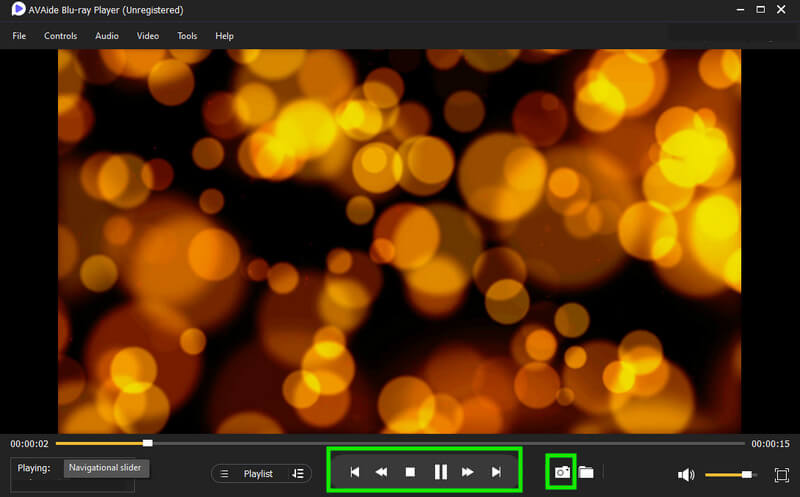 Please note that hitting the Stop button will exit the playback window. Also, hitting the Eject button will automatically eject your Blu-ray disc.

AVAide Blu-ray Player
Play Blu-ray & DVD discs/ISO files/folders as well as all media formats, like MP4, VOB, WMV, MP3, etc.
Part 3. FAQs about Playing 4K Blu-rays
Can I play Blu-ray region-free movies?
Yes. There are a lot of region-free Blu-ray player to play your region-free Blu-rays. we highly recommend you to use the AVAide Blu-ray Player. It is because this player also smoothly plays those kinds of Blu-rays.
Does a regular Blu-ray player play 4K?
Some ordinary Blu-ray players cannot play 4K UHD Blu-ray discs unless you convert the Blu-ray into a lower resolution. Here is the complete review of best 4K Blu-ray player you can have a check.
Can I play 4K Blu-ray movies using a non-4K monitor?
Yes. You can still play a 4K Blu-ray movie on a non-4K monitor, as long as you use the right Blu-ray Player like the AVAide Blu-ray Player. However, there may be slight changes on the image display since you are not using a suitable monitor for your 4K movies.
Conclusion
There you have it, the requirements and the best methods to play 4K Blu-rays on your PC. Indeed playing 4K movies is not as liberal as playing other videos with lower quality. Hence, as the technology progresses, you will be able to meet the required devices for sure. However, we are confident that those requirements will keep their place as they will also level up like the innovation. On the other hand, please visit the AVAide Blu-ray Player site and explore the other powerful products there.
Full-featured multimedia player to play Blu-rays, DVDs, 4K UHDs, and other video/audio files.