You might know that PS4 supports the 1080P quality video, but not sure it can cater to 4K videos. Good thing you reached this article, for we will give you prompt and reliable answers to the questions insisting as if the PS4 can play 4K blu-ray movies. In addition, let us all see how this mentioned gaming console will do the job well by looking at the guides that we will provide you. By the end of this post, you are expected to understand the great methods for watching 4K blu-ray videos on your device. Therefore, let us get the ball rolling and read the further information below.
Part 1. Can PS4 and PS5 Play 4K Blu-ray Movies
To answer the query, can PS4 and PS5 play 4K Blu-ray? Well, PS5 is without a doubt one of Sonny's gaming consoles that support 4K videos quickly, which is also true with the PS4. However, not all the variants of PS4 can give you the same positive answer. We mean that only the PS4 Pro can support 4K quality games and videos, and it is the most significant difference compared with PS4 and the PS4 Slim. Furthermore, the PS4 Pro is, by default, can support videos in 3840 x 2160 pixels or 4K UHD resolution on account of using the intended 4K display set.
On the contrary, PS4 Pro and the other PS4 models still have issues playing back 4K Blu-rays. For this reason, many are doubting if the PS4 Pro can play 4K movies. The fact is that PS4 Pro can only support 4K movies as long as it's not in Blu-ray form. So, this means that even PS4 Pro can not play 4K Blu-ray.
Part 2. Optimal Method to Play 4K Blu-ray Movies on PS4
PS4 not supporting 4K Blu-ray playback doesn't mean you couldn't watch Blu-ray movies using your PS4. Because in this part, we will teach you an optimal method to still enjoy your favorite movies on your gaming console. Since PS4 of any kind cannot support 4K Blu-ray discs, then transform your movies into ISO files using a Blu-ray converter tool. After that, transfer the ISO file to your USB, and plug it into your PS4 Pro for playback.
How to Watch 4K Movies from USB on PS4
Step 1Open your PS4 Pro device, and go to the Media Player that can play a 4K Blu-ray movie. If your PS4 doesn't have it yet, download and install it from the PlayStation Store.
Step 2Insert your USB into the device, start the newly installed Media Player, and look and click your connected USB drive. On the USB folder, click the ISO file and play it.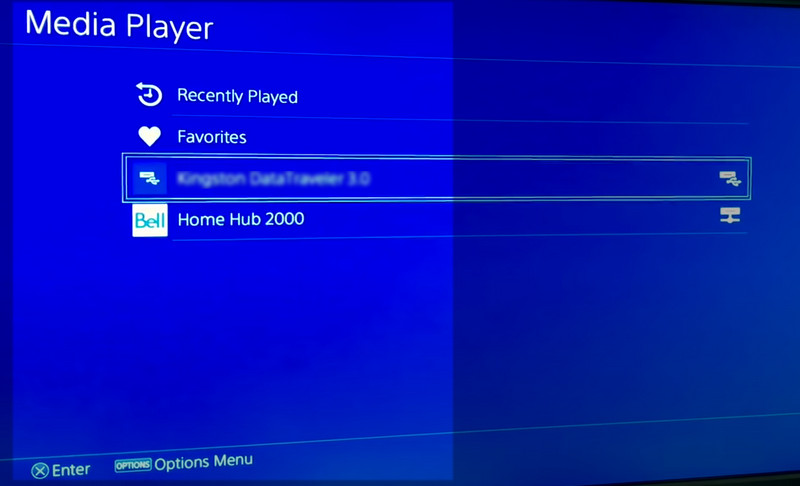 Part 3. Best 4K Blu-ray Movie Player You Shouldn't Miss
If you don't like the optimal method to which we introduce you, switch to the best Ultra HD 4K Blu-ray movie player today, the AVAide Blu-ray Player. This phenomenal software is worth the try, and you should never miss it. Why? For many reasons, this Blu-ray master comes with all the playback controls you are looking for, wherein with just one click, you can switch to fast forward, rewind, pause, play, stop, and smoothly divert one movie to the other! In addition, this Blu-ray player can also play DVDs, ISO files, audio, and videos of all kinds!
What else? It offers tons of advanced options that will lead you to powerful tools, significant setting effects, playback preferences, and multiple audio tracks and subtitles with several languages available! Not to mention the capability that this fantastic software gives users to capture every beautiful scene in the movie through its snapshot feature! There and so much more you could have when you choose to play your 4K Blu-ray movies on a desktop.
Part 4. How to Play 4K Movie Using the Blu-ray Player
Before searching for the 4K Blu-ray players in best buy Canada, see the complete guidelines first, and weigh how this procedure is the best among the other methods for playing your 4K Blu-ray movies.
Step 1Acquire the Blu-ray Player on PC
First, you need to free download this unique software on your computer. Don't worry because acquiring won't take time, and it will give 100 percent security on your device.
Step 2Load Your Blu-ray Disc
You can now load your Blu-ray disc on your computer. Then, launch the player, and click the Open Disc. Please note that you can also access your folders, playlist, and other files from your computer if you want to play other movies that are kept on your device.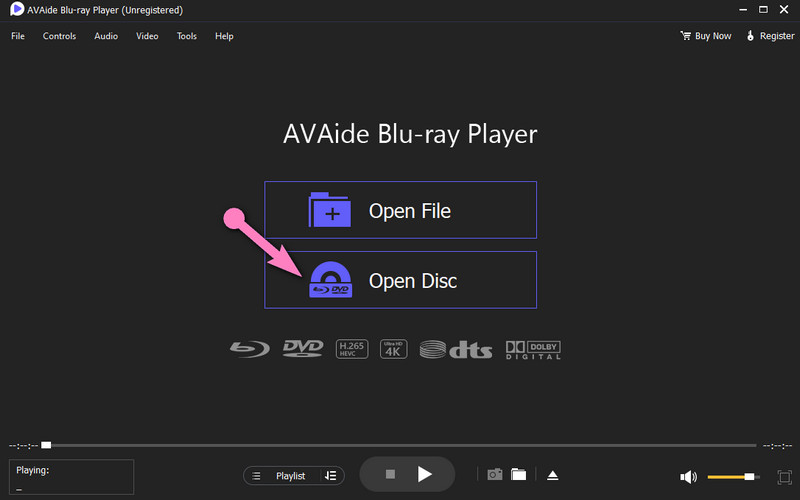 Step 3Open the Disc
After the selection, it will bring you to a new window wherein you need to click the disc you loaded. Then, by clicking the OK button, it will play the movie immediately.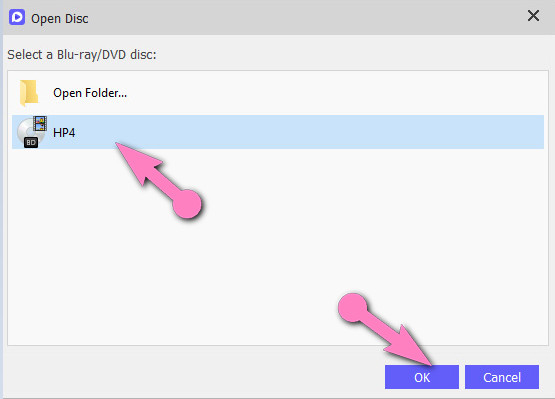 Step 4Screen and Playlist Control (Optional)
Now, as mentioned above, this software offers tremendous controls and tools that you have the option to use.
Option 1. Screen Control - You have the option to optimize the playback screen. To have a Full Screen, click the square icon on the bottom right corner of the screen. Then, go to Video on the ribbon menu for the other options.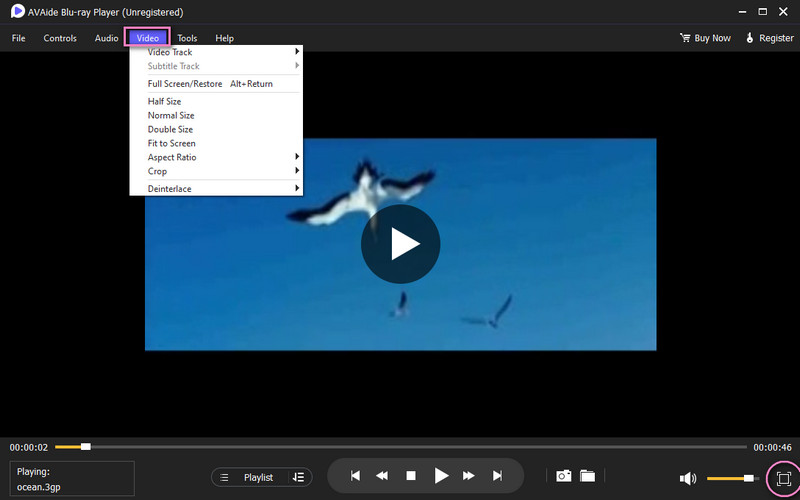 Option 2. Make a Playlist - If you are planning to have a movie marathon, which will make you play one movie after the other, make a movie playlist. How? Click the Playlist button beside the playback controls, then click the Plus icon to add a movie or media file.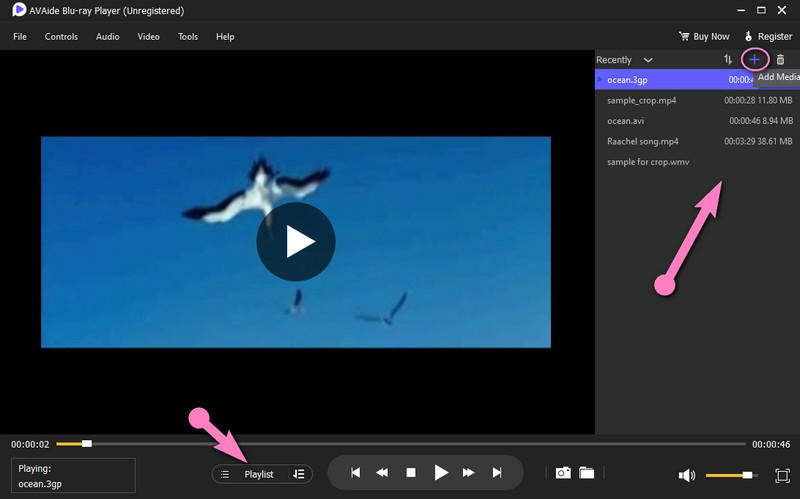 Part 5. FAQs About 4K Blu-ray Movies
Can Xbox One and X play 4K Blu-ray?
Yes. These Microsoft gaming consoles are applicable for playing Ultra HD Blu-ray discs.
Can PS5 play 4K Blu-ray discs?
Yes. Unlike PS4 Pro, the PS5 has the ability to play 4K Blu-ray discs directly on its disc drive.
Can I use the PS4 to record the screen?
Yes. PS4 has a screen recording feature. In fact, it can screen record your gameplay and movie stream by hitting the share button twice.
Conclusion
Now you have an accurate answer to your question about PS4 playing 4K movies on Blu-ray. If you really want to use your PS4 to watch your movie, follow the optimal method we shared with you. Otherwise, as we see it as more convenient, use the best 4K Blu-ray player, for this will give you the most efficient and safest way for both your PS4 and computer!
Full-featured multimedia player to play Blu-rays, DVDs, 4K UHDs, and other video/audio files.