Do you want to create your own movie playlist and store them on a Blu-ray disc? If that's the case, you will need a special Blu-ray authoring software then. Why special? Because we can't deny the fact that storing videos or movies on a Blu-ray disc will require time and unique skills to succeed. For this reason, you can't use the typical DVD creator for this task since Blu-rays have a much higher standard than DVDs. Also, when it comes to the quality, Blu-rays are much more significant, so if you want to bring the cinema to your own screen, burn your movies in Blu-rays. So, if this information adds to your excitement to do the task, let's get started knowing the best software then!
Part 1. 6 Best Blu-ray Authoring Software
1. Aiseesoft Blu-ray Creator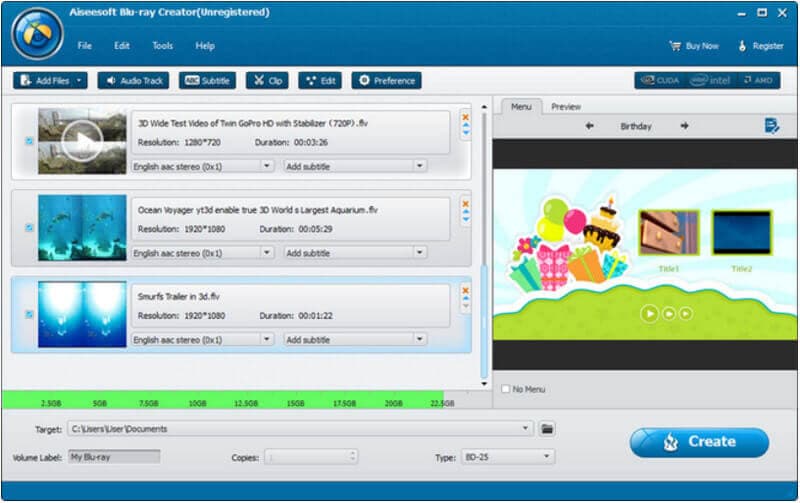 Let's start with the most sought-after software for burning movies to Blu-rays, the Aiseesoft Blu-ray Creator. Yes, it is our number one choice due to its additional features that everyone loves, besides burning movies. See, this tool can convert your videos into numerous video formats while enabling you to beautify them by using its robust editing tools. The only drawback that you can get in this software is its confined power on Mac, for it only works on Windows. Regardless, if it fits your device, you will surely love it and its intuitive interface.
2. Leawo Blu-ray Creator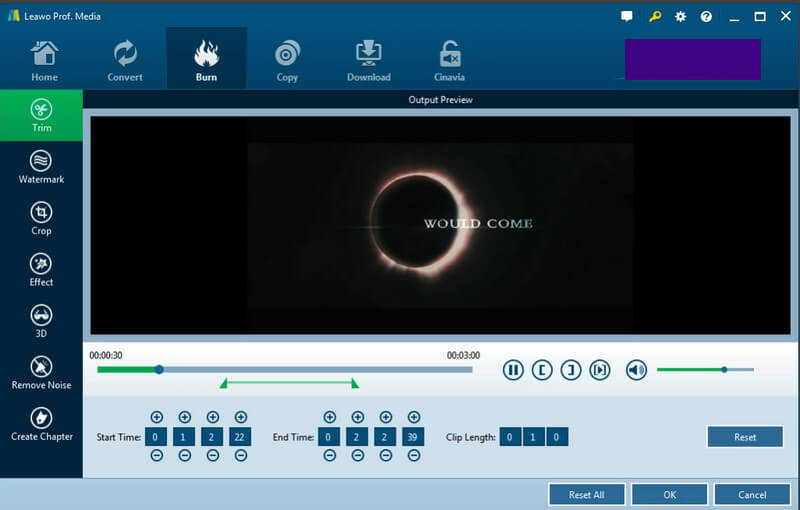 The next stop is the Leawo Blu-ray Creator, which gives a professional-like 3D Blu-ray authoring software freeware impression. Despite that, you will see a clean and intuitive interface in it. This software can be obtained on both Windows and Mac OS, containing the same features and tools. Furthermore, it can burn typical 2D and 3D videos and produce them on a Blu-ray disc quickly without compromising the 3D effects of the mentioned videos. In addition to its attributes, Leawo has support on more than 180 different video formats tag along with the built-in editor that can help you customize your videos.
3. DVDFab Blu-ray Creator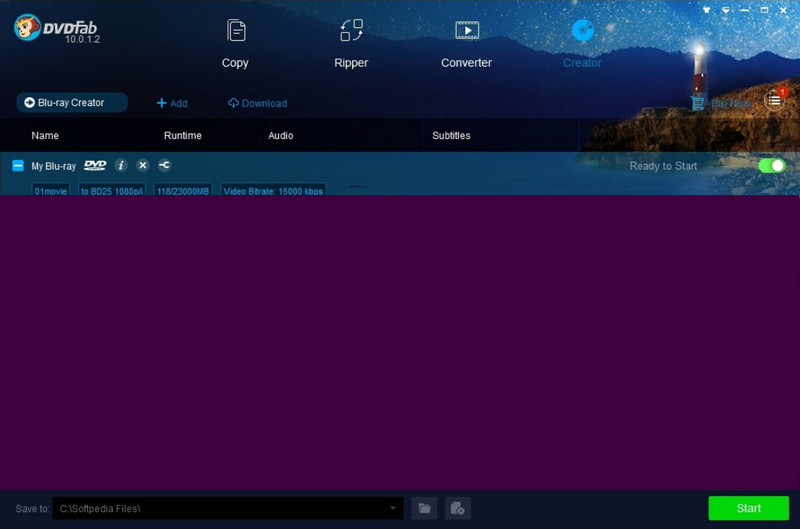 DVDFab Blu-ray Creator ranks in our third spot. At first glance, you will already discern how powerful this Blu-ray authoring software is, even if a simple yet elegant interface represents it. To brag, it can author any video, even the ones with an unusual format. Also, similar to the previous tools, DVDFab can burn Blu-rays in batches, reducing the time you need to consume them. In addition to its features, this software will also let you rip, convert, and copy your videos.
4. Ashampoo Burning Studio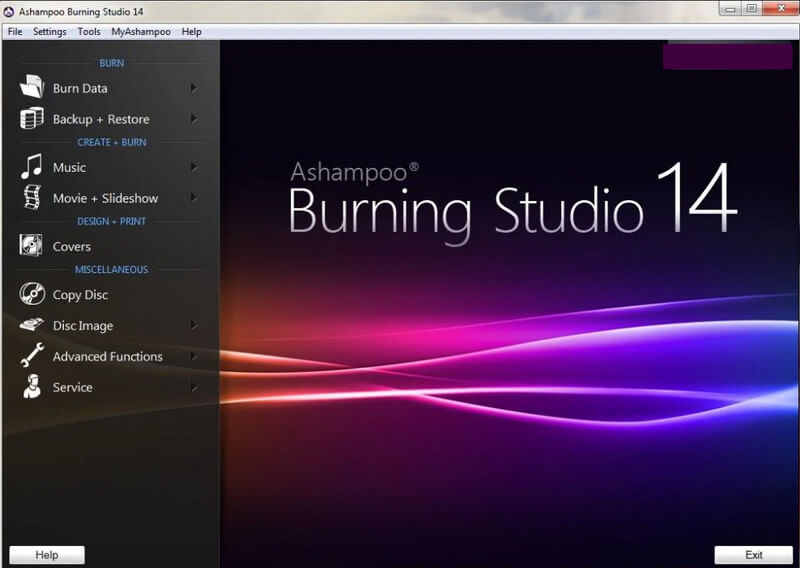 Ashampoo is one of the famous Blu-ray disc writers that contains unique add-ons. Another critical feature users love is its capability to back up and restore essential files on your computer device. Additionally, this Blu-ray audio authoring software freeware burns movies of high quality such as 720p and 1080p and burns radiant images to Blu-ray discs. You can enjoy every feature it has without spending a dime! However, it may sadden you that you can only use this software on Windows devices.
5. Xilisoft Blu-ray Creator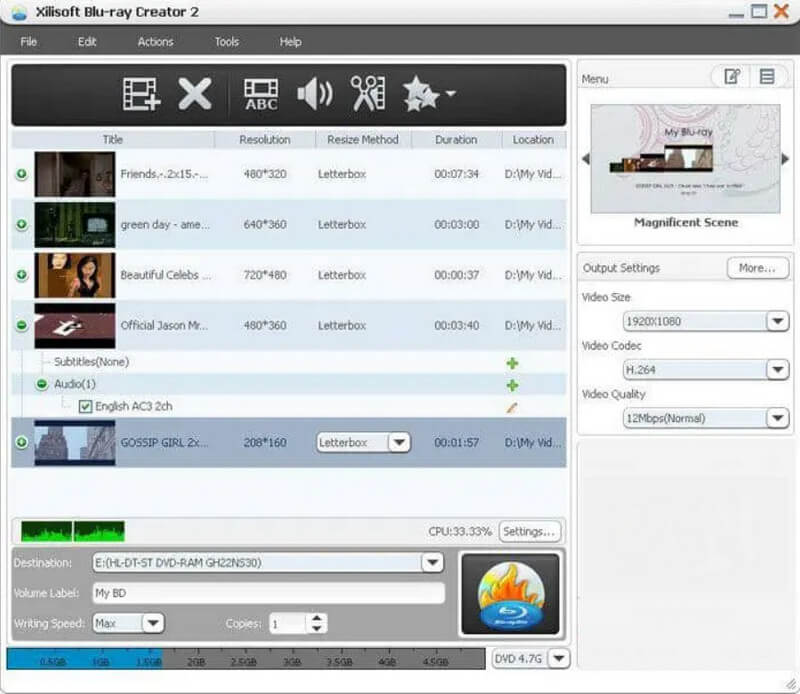 Another professional Blu-ray writer on the list is this Xilisoft Blu-ray Creator. Don't worry, because even beginners can enjoy its simple interface and control panel. Aside from that, this software allows you to use the editing features it has, such as crop, adding special effects, audio selection, and adding watermark and subtitles. Despite that, you can acquire this Blu-ray authoring software on Mac and Windows alike and turn even the HD camcorder videos and other videos with various formats into Blu-ray discs while maintaining their quality.
6. Hanso Burner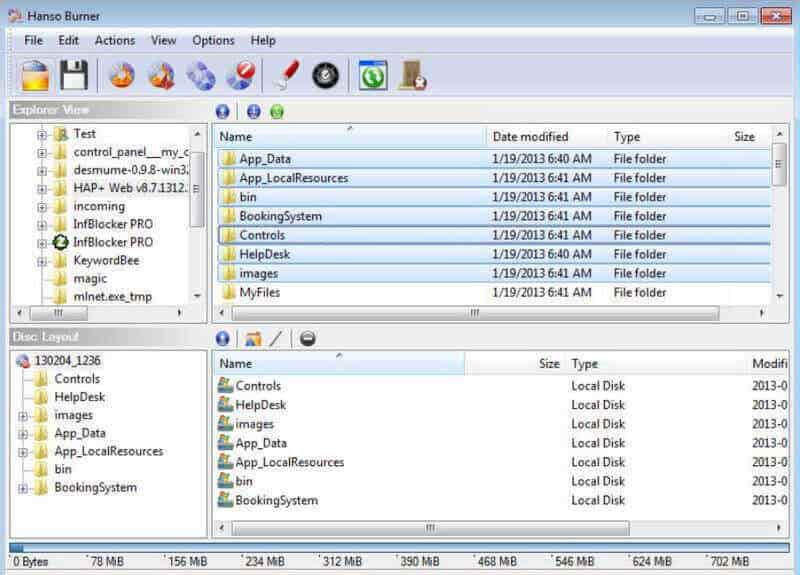 Next on the list is the Hanso Burner. Hanso Burner shows the beauty of a simple Blu-ray writer. While having a simple interface, users drop their jaw when they discover its multiple features that they didn't expect this software would have. Moreover, it allows copying videos, reading, and writing images while maintaining its efficiency in burning movies. But, as others enjoy the simple interface of this Blu-ray audio authoring software, many are still raising their eyebrow due to its old-fashioned look.
Part 2. Bonus: The Phenomenal Blu-ray Player for Created Blu-rays
Of course, you will need a perfect player for your newly-authored Blu-rays. We will not let this moment slide without leading you to the best partner your Blu-ray creator should have, the AVAide Blu-ray Player. This software will assist in playing the excellency of your Blu-rays with any quality, even the 4K ones, without setting aside its support on various video formats. You will also get to choose and enjoy its potent presets, features, and tools that add up to its flexibility. It gives users the privilege to still customize their authored Blu-rays with the effect settings it brings.
How to Playback Authored Blu-rays Smoothly
Step 1Quickly install the AVAide Blu-ray Player together with your chosen Blu-ray creator software. Then, start authoring your Blu-ray by inserting the disc on your computer device.
Step 2Once you're done with authoring, it's time to open the ultimate player. Note that you don't need to remove the disc your Blu-ray authoring software produced, for you can directly play it with AVaide, by clicking the Open Disc button and choosing it from the popped-up window. Then, your movie will play instantly after.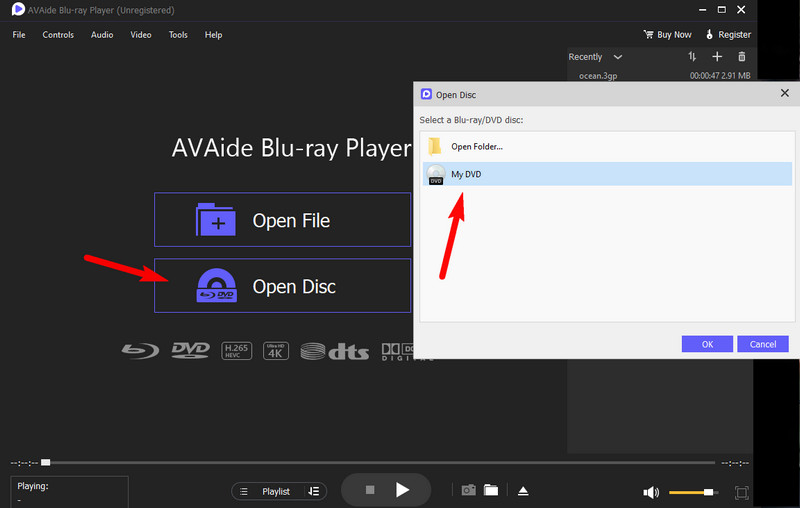 Step 3Feel free to navigate the players presets and toolbars while watching. Note that every control you need is shown at the center bottom part and the left-upper part of the interface. Enjoy!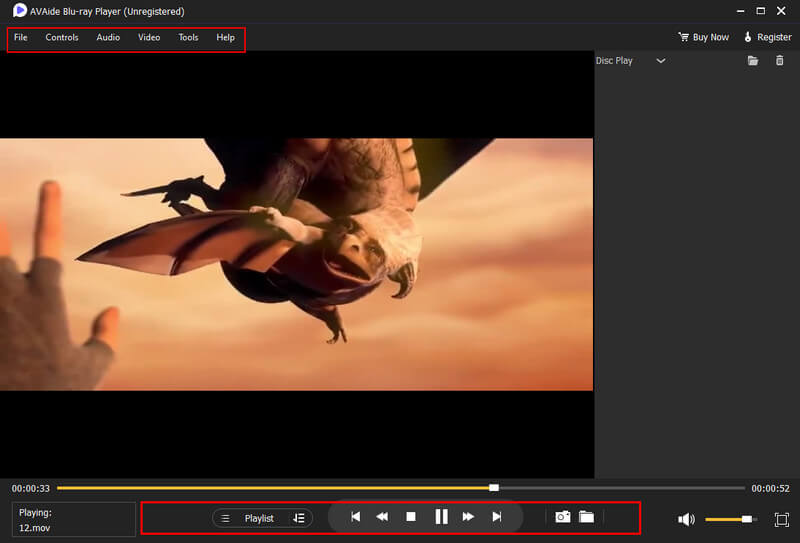 AVAide Blu-ray Player
Play Blu-ray & DVD discs/ISO files/folders as well as all media formats, like MP4, VOB, WMV, MP3, etc.
Part 3. FAQs about Blu-ray Authoring Software
What does authoring Blu-ray precisely mean?
Authoring a Blu-ray is burning or transferring a movie to a Blu-ray disc. It is done due to playback compatibility and video quality reasons.
What is the best Blu-ray authoring software dedicated to Mac?
If you look for Blu-ray creators at the Apple Store, you will only see the same software mentioned in this article, like the Leawo Blu-ray player and the DVDFab. So far, Apple has not produced its dedicated software on this matter.
What video quality will my authored Blu-ray get?
Burned movies on Blu-ray discs usually get the standard quality of the Blu-ray, which has a maximum resolution of 1920 x 1080.
Conclusion
You must have a software choice to prioritize by now. Indeed, all Blu-ray creators on the list are great, so choosing one will give you good results. However, get the AVAide Blu-ray Player, the perfect partner for your Blu-ray authoring software.
Full-featured multimedia player to play Blu-rays, DVDs, 4K UHDs, and other video/audio files.