Nintendo Wii has been very popular but is no longer the best choice for many gamers. Therefore, many who own this console are looking for better and other ways to make it still valid and reliable. For this reason, we always encounter these kinds of questions almost every day, can Wii play Blu-rays? How does this console do it so?
We have decided to make this article solution for people seeking answers on this matter. This is to answer these questions once and for all. The solution includes the proper and complete guidelines of the technique we are about to present for you and others to use the said gaming console with Blu-rays.
Part 1. Can I Play Blu-ray on Wii?
So to answer if can the Wii U plays blu ray, it, unfortunately, cannot. It means that if you are going to insert a Blu-ray disc on this console's disc tray, nothing will transpire. Wii does not support default Blu-ray playback because it can only support videos with 1080p resolution, which relies on the Nintendo Network online services platform. The Wii offers this online multiplayer to enable users to download and purchase games from Nintendo eShop. As we know, Blu-rays contain full HD with1920x1080 or even higher video resolution ratios. This means Wii won't really meet the standard of playing Blu-rays based on the quality this console only supports.
However, this cannot be the end of the world for you. So, can you still play Blu-ray movies on Wii? Yes, you can! How? Follow the technique in the next part.
Part 2. Best Technique to Play Blu-rays on Wii
As mentioned above, you can still make it possible to enjoy your Blu-ray movies on your Wii by converting them to Wii-supported formats. Since Wii can exclusively read a game disc, we can transform the Blu-ray movies into a file that your Wii can read. Now, try to check the back of your console. Two USB ports and your trusted Blu-ray ripper can make you play your Blu-ray movies.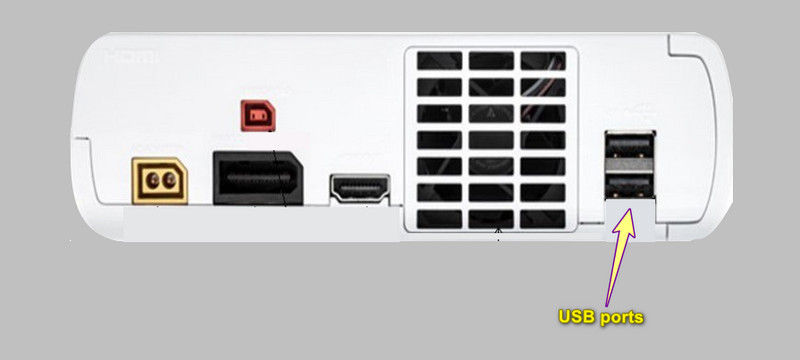 Steps to Do the Technique:
Step 1Insert your disc on your desktop's Blu-ray drive. And then, launch your trusted Blu-ray ripper, and rip the Blu-ray movie into an AVI video file so you can use the Wii to play Blu-ray.
Step 2Once the ripping is done, prepare your USB and insert it into your desktop. After that, transfer the Blu-ray movie file into the flash drive or USB you connected.
Step 3Securely eject the USB from your computer and connect it to your Wii. You can now play the movie using your gaming console.
Part 3. Best Way to Play Blu-rays
If you don't want the technique presented above, then you must consider the best way to play Blu-ray discs. And by saying this, you should check out AVAide Blu-ray Player, the best multimedia software that provides extra unique features in playing Blu-ray movies. AVAide Blu-ray Player is composed to support high-quality videos to the extent of supporting 4K or Ultra HD movies. Furthermore, it also supports 2D and 3D videos to support its claim of flexibility. On top of that, it provides users with advanced technologies that it utilizes to boost the playback experience. In addition, these technologies such as NVIDIA, AMD, and Intel make the video image stable, radiant and contain matchless clarity.
What else? It also gives users a superior sound quality due to its advanced audio technologies like DTS and Dolby Digital. Plus, you will not need to do other pre-requisite procedures, unlike what others require, because AVAide Blu-ray Player will let you watch in a single click. Sounds nice, isn't it? This is why you should try to believe it.
How to Play Blu-ray Movies with AVAide Blu-ray Player
Step 1Download and Install Player Freely
First, you must download and install the multimedia player to your desktop. To do so, you must click the appropriate download button you see above for your device. You know you can get this software on Mac and Windows.
Step 2Launch the Blu-ray Player
Launch the player once you have installed it. At the same time, you can now insert your Blu-ray disc into your computer's disc drive. After that, see the Blu-ray player's main interface and click the Open Disc tab.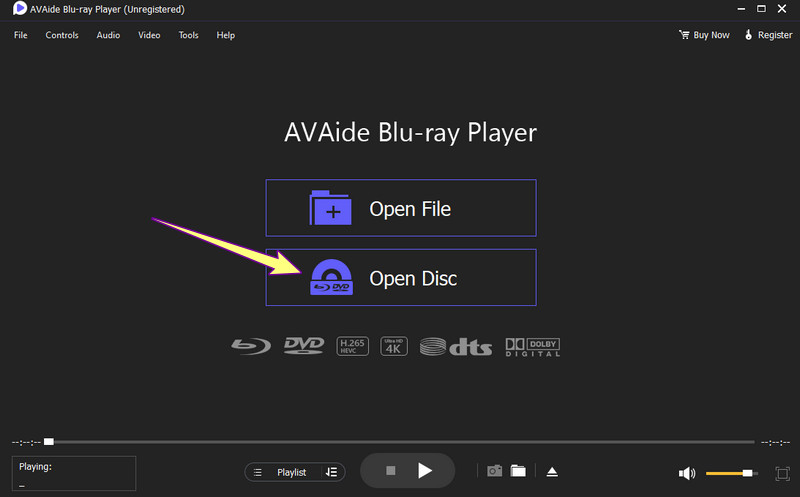 Step 3Select your Blu-ray Disc
Now, choose and click the Blu-ray disc you just inserted in the new small window. After that, click the OK tab to start watching the movie.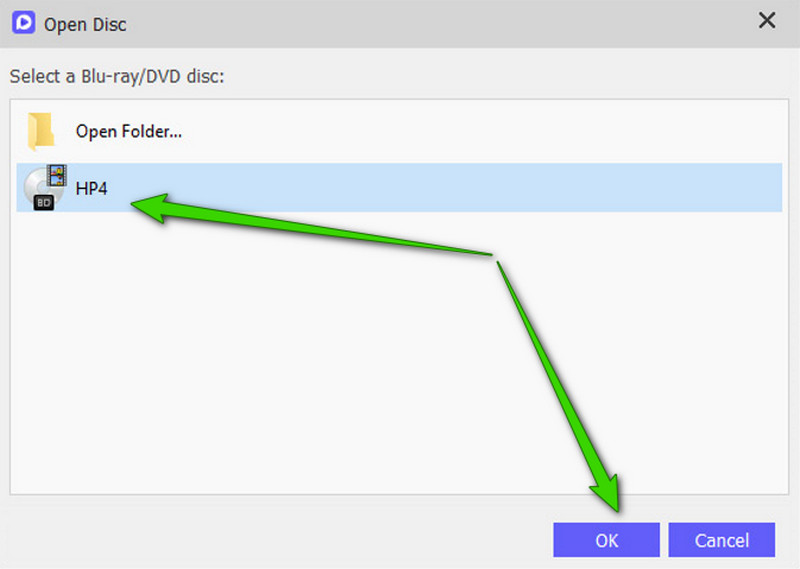 Step 4Access the Playback Controls
As mentioned, after clicking the disc, the movie will immediately play. From the playback window, you have the liberty to access and control the playback selections such as Pause, Next, Previous, Stop, and more. Also, along with those buttons is the Camera icon that indicates you to capture the best scenes from the movie.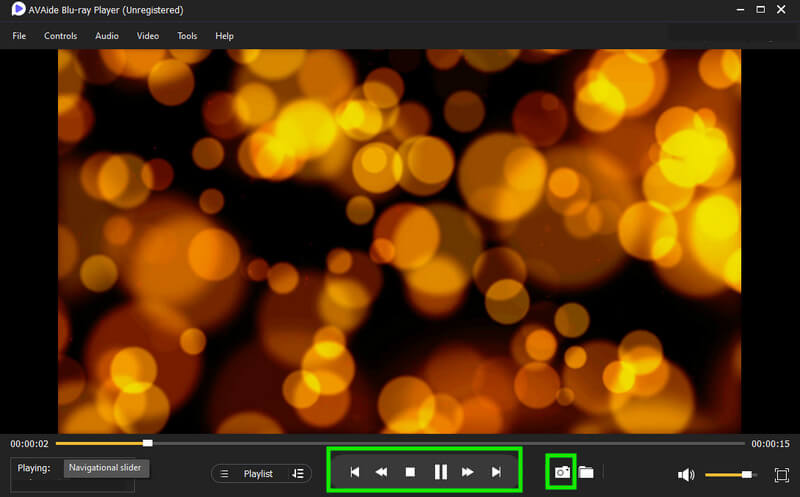 Step 5Eject the Disc
Now, after watching the movie, you can quickly unload the Blu-ray disc by simply hitting the Eject icon near the Snapshot tool. And that ends the smoothest playback way of Blu-ray movies.
Part 4. FAQs about Nintendo Wii and Playing Blu-rays
Does Wii U play Blu-ray?
No. Just like the Wii, Wii U is also designed without support for Blu-ray discs. And for your additional information, Wii U has been officially discontinued by Nintendo since January 31, 2017.
What video formats can I use for Nintendo Wii?
Nintendo Wii supports the following video formats, MJPEG, MOV, and AVI. However, other versions of Nintendo Wii only support MOV video files, and others that are in Europe only support AVI formats.
Can I play DVDs with Nintendo Wii?
No. Similar to Blu-rays, Nintendo Wii cannot also play DVD discs. Hence you can also use the technique to ripping discs for your DVDs. Or you can make use of an DVD player. Here is the complete list of the best DVD players for Windows and Mac.
Play Blu-ray & DVD discs/ISO files/folders as well as all media formats, like MP4, VOB, WMV, MP3, etc.