Unlike the DVD hardware you know from childhood, you can now enjoy watching your DVD movies on your computer. With the risen software players, or specifically the Windows and Mac DVD players, your watching DVD movies has turned into the most convenient practice everyone is enjoying with. Imagine you won't need to go to the market to buy a portable player physically. Instead, you will need to acquire one on your computer device via the download and installation process. However, how will you determine the best players for your computer if you just recently learned about these software programs? Therefore, consider yourself lucky to be on this post because here, we will present the most fantastic DVD players you can't afford to miss.
| DVD Player | Platform | Price | Play Blu-ray |
| --- | --- | --- | --- |
| AVAide Blu-ray Player | Windows and Mac | Free; 1-month license $18; Lifetime license $45. | |
| KMPlayer | Android, Windows, and Mac | Free. | |
| RealPlayer | Android, Windows, and Mac | Free; Downloader express- $24.99; Plus- $39.99 / $4.99 per month. | |
| DVDFab Player 6 | Windows and Mac | Free; Standard- $59.99; Ultra-$99.99. | |
| BlazeDVD Pro | Windows | Free trial; Premium – $49.95. | |
| Leawo Blu-ray Player | Windows and Mac | Free; 1-year license $45. Lifetime license -$99.95. | |
| VLC Media Player | Android, Windows, Linux, and Mac | Free. | Yes, but with technical requirements. |
| PowerDVD | Windows | Standard plan- $59.99; Ultra plan-$79.99. | Yes, for the Ultra plan. |
| Windows DVD Player | Windows | Free for Windows 7 and 8.1; For later versions – $14.99. | |
| 5KPlayer | Windows and Mac | Free. | |
View all programs
Part 1. Top 10 DVD Players for Windows and Mac
Top 1. AVAide Blu-ray Player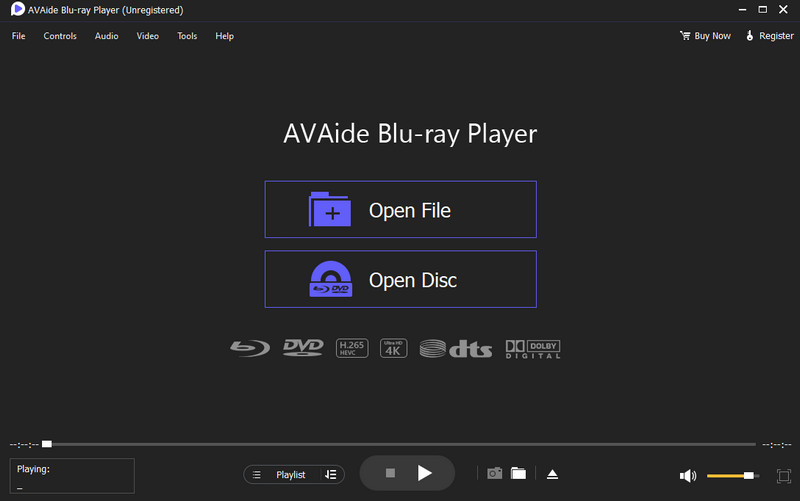 The AVAide Blu-ray Player has stolen our top 1 best free DVD player for Windows 10 placer. This is due to its powerful and full-packed interface. Furthermore, this top-ranked software has been very dedicated to serving the users when it comes to playing Blu-rays, and DVD discs and files, for it, supports all types of them. In addition, AVAide Blu-ray Player even supports 4K and 3D videos on your computer device, adding to being a multimedia player. Despite that, this fantastic software allows users to create their own playlist of videos and images taken from a screenshot using its snapshot tool. On top of that, it has clean and collaborative controls within its interface. To make it short, it is a perfect DVD player software for Windows 10 and Mac.
AVAide Blu-ray Player – Amazing Playback for Your DVD Movies
Comprehensive support on different DVDs and Blu-rays.
With Effective tools to beautify your old DVD movies.
Magnificent image display and audio sound.
Play unlimitedly without ads.
Capture pictures of your favorite artists from your DVD movies.
Pros
Best for beginners and professionals.
Easy to acquire.
Numerous selections and options for playback.
Support a wide range of various DVD formats.
It offers a free plan.
It comes with a snapshot tool.
Can play 4k and 3D videos/movies without a hassle.
Cons
Limited options for languages and skin.
It's not entirely free.
Top 2. KMPlayer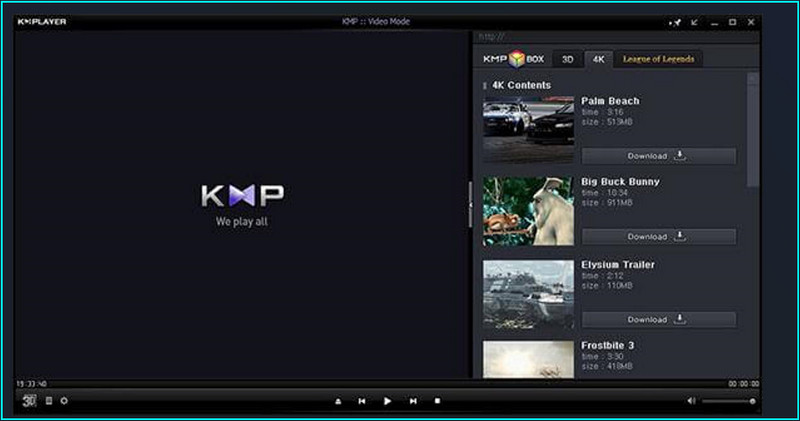 KMPlayer is what comes next on the list. It is a free DVD player that caters to playback DVDs and videos. The good thing about this free Windows 10 DVD player is it can be accessed on Android mobile devices aside from the computer platforms. Furthermore, this KMPlayer's visual and audio effect is undeniably excellent due to its advanced technology.
Pros
It is a cross-platform tool.
Contain a subtitle feature.
Support 3D playback.
It provides remote playback support.
Cons
Multiple ads and pop-ups on the app.
Need extra software to download.
Playing files is sometimes complicated.
Top 3. RealPlayer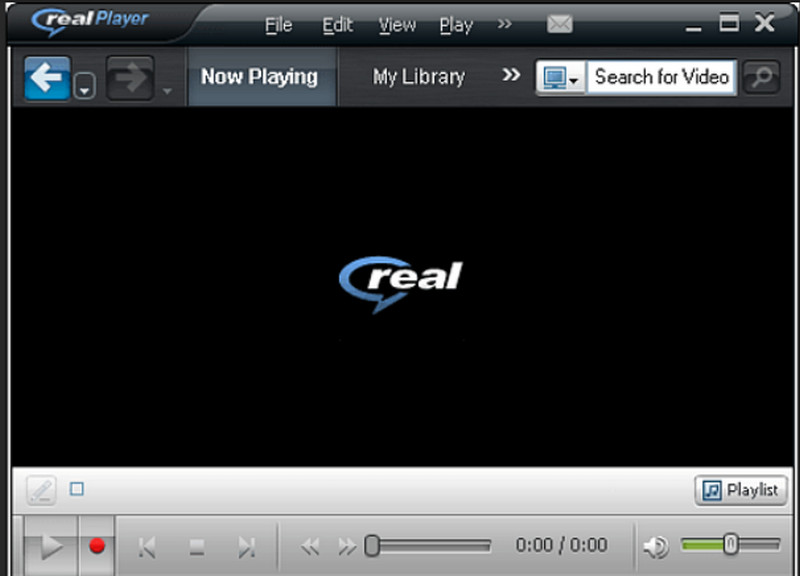 Real Player is another software that offers free utilization; however, within a limited feature. It has an impressive interface due to its simple display, making it suitable for beginners. Furthermore, this media player lets you play video and audio files, and it has the RealPlayer Plus subscription as a DVD player for MacBook Pro and Windows. Its infused file converter feature and cloud storage make it on top.
Pros
It offers a free plan.
Optimal performance process.
It lets you download and convert files.
With advanced settings.
Cons
It occasionally crashes.
It has no video settings.
You will need to purchase the Plus plan to play DVDs.
Top 4. DVDFab Player 6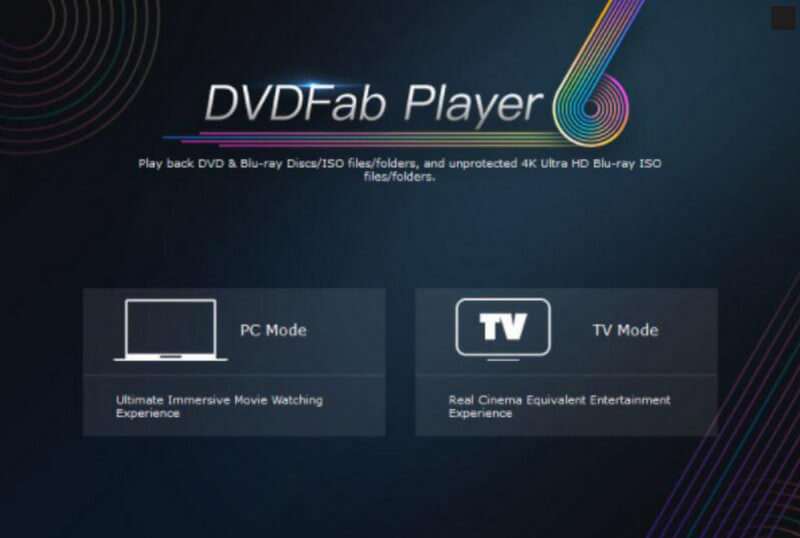 If you want to experience a peculiar viewing of your DVD movies, then you must look out for DVDFab Player 6. This is not just a DVD player; it can also play Blu-rays with Ultra HD quality. In addition, you will also get to notice its revamped, easy-to-use interface to suit various types of users. However, we cannot tell that it is a DVD player app for Mac entirely, for it only caters to the macOS 10.11-10.15 versions.
Pros
It has a lucid user interface.
Flexible to support Blu-rays and 4K videos.
It comes with multiple languages on its interface.
Cons
The free version is minimal.
It doesn't work without the internet.
Limited video effects.
Top 5. BlazedDVD Pro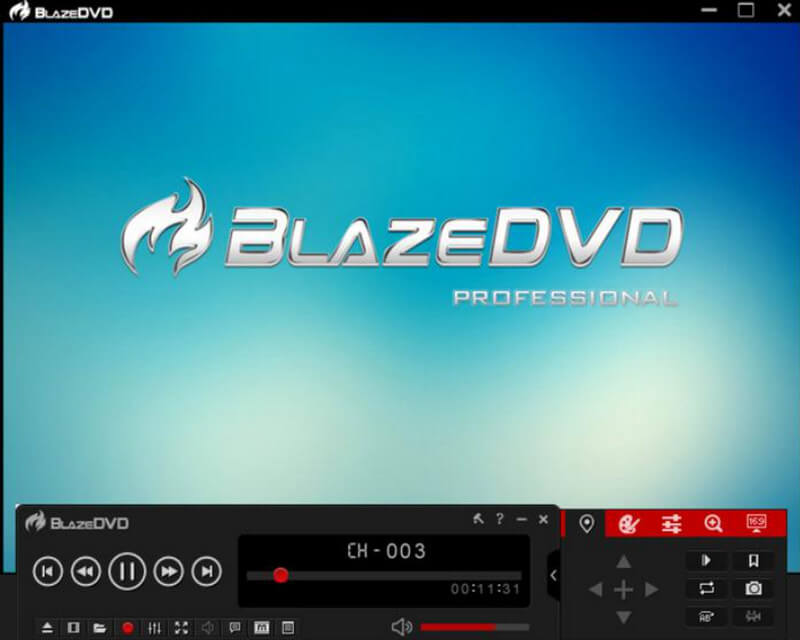 BalzedDVd Pro is a region-free DVD player. It means you can use it with your region-coded DVDs and its support on various kinds of media files that it smoothly plays. What makes it great is its extensive bunch of features such as the picture-in-picture, intelligent bookmark, learning mode, and power saver.
Pros
It comes with advanced features.
With built-in parental controls.
It saves and extends the life of your battery-operated device.
It has a clean interface.
Cons
Not a DVD player for Mac.
The free version doesn't have most of the features.
Top 6. Leawo Blu-ray Player
Another best Blu-ray player for playing DVDs is the Leawo Blu-ray Player. This software has almost everything you want to see on a DVD player software. It offers many options for playback, audio output, file association, subtitles, and more.
Pros
It supports 4K videos and significant formats.
It is region-free Blu-ray player.
Intuitive interface and playback controls.
Fast DVD loading.
Cons
The language support is very minimal.
It comes with ads even on the premium plan.
Some of its features are very challenging to control.
Top 7. VLC Media Player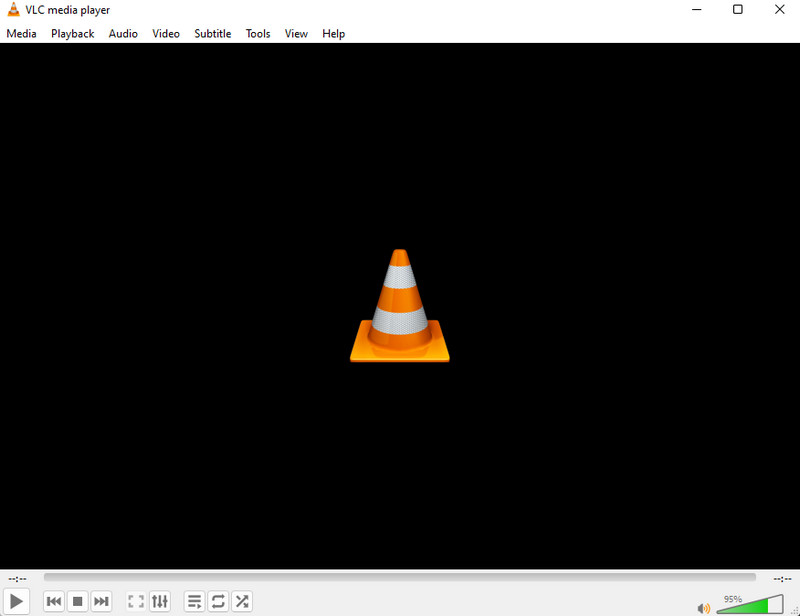 The VLC media player is one of the most popular Windows and MacBook DVD players today. It has been in the industry for years now and has been a favorite for some. Moreover, this VLC has the capability to playback almost all kinds of multimedia files, including ones for DVDs.
Pros
It's open-source software.
It's lightweight software.
It comes with advanced controls.
Tons of options and selections are available.
Cons
The interface is not that user-friendly.
It occasionally crashes while using.
It cannot play damaged videos.
It sometimes has a problem with playing DVDs.
Top 8. PowerDVD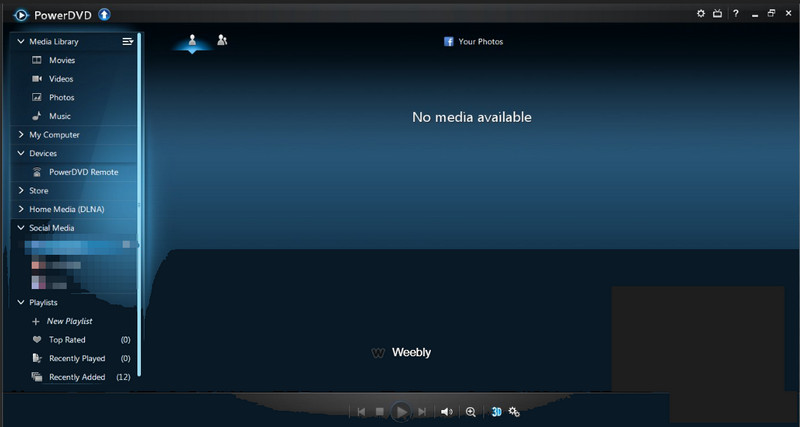 If you are looking for an indulging user interface, you must see the PowerDVD. It is a DVD player for Windows 10 that comes with a modern list of features. Furthermore, it enables users to manage playing back their 4K DVD and other videos with HEV+C GH.265 videos.
Pros
It supports up to 8K video quality.
It offers an option for online and family sharing.
Infused with advanced features.
Cons
The advanced features are in the Ultra plan.
The Ultra plan is quite pricey.
For Windows only.
Top 9. Windows DVD Player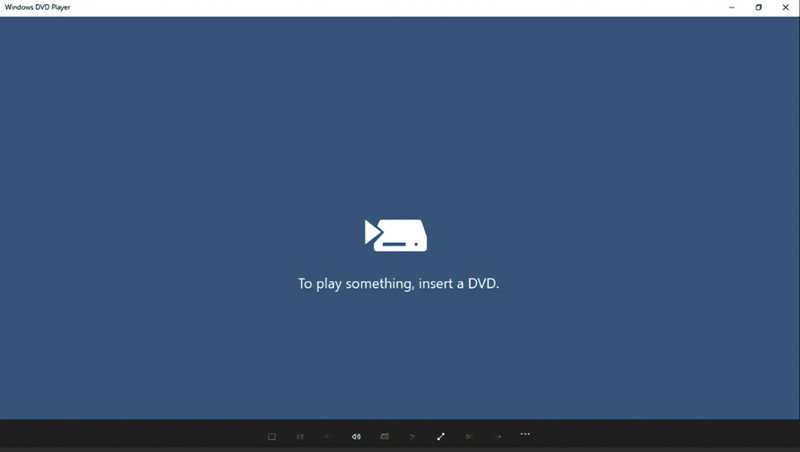 As its name suggests, Windows DVD Player is exclusive software for Windows-based computers that cater to playing back DVDs. With this being said, it cannot playback Blu-rays. Some users can acquire this best DVD player for free if they use Windows 7 and 8.1. However, for those who are already using Windows 10, they should obtain it at $14.99.
Pros
It offers a free version.
It is easy to navigate.
Cons
It lacks support for all types of DVDs.
For Windows only.
Top 10. 5KPlayer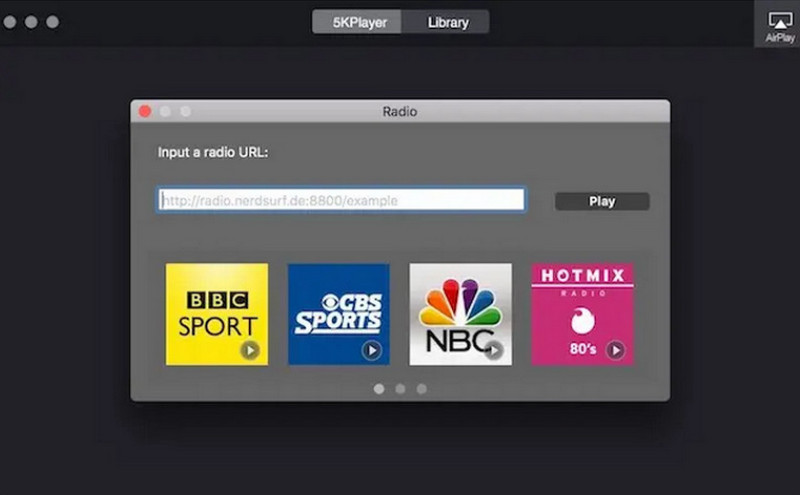 Last on this list is the 5KPlayer. Being the last doesn't mean that we are free to underestimate it. In fact, 5KPlayer is another best choice for many due to the bunch of great features this software provides. Some of its features include translating 4K videos, applying music filters, airplay, built-in hardware acceleration, and more.
Pros
It has excellent features.
With a simple and fast interface.
It is free to use.
It plays up to 8K videos.
Cons
The process of navigation is confusing.
It can't play Blu-rays.
It occasionally stutters while in use.

AVAide Blu-ray Player
Play Blu-ray & DVD discs/ISO files/folders as well as all media formats, like MP4, VOB, WMV, MP3, etc.
Part 2. FAQs about DVD Players
What is the best DVD player for MacBook air?
The best DVD player you can have for your MacBook air is the AVAide Blu-ray Player. Download and install it to believe it.
Is there a built-in DVD player on Windows 10?
No. Windows 10 has no built-in DVD player.
Are the DVD players for Windows and Mac safe to download?
Yes. We assure you that the DVD players presented in this article are safe to install. However, you can use your virus scanner before acquiring them for better security.
Conclusion
The DVD players on our list above can give you a smooth DVD playback. You can acquire them on Windows; some are available on Android besides Mac. However, for a better playback experience, we highly recommend using the AVAide Blu-ray Player.
Full-featured multimedia player to play Blu-rays, DVDs, 4K UHDs, and other video/audio files.