You have probably seen the Leawo Blu-ray Player on the market while you are searching for a media player that can work on your Blu-rays. This software is a paid program. For this reason, please dig deeper into information about it before acquiring it. It is why this article will convey everything that you need to know about this Blu-ray player. You can determine whether this program is worth your money and time, from its features to the prices. Also, you will be able to meet the best program that you can have alternatively to Leawo. All of these you will see as you start reading the content about the Leawo Blu-ray player review below.
Part 1. Full Review of Leawo Blu-ray Player
Description:
The Blu-ray player of Leawo has been labeled as one of the best Blu-ray player for Windows and Mac in the market. It is an all-inclusive media player that supports playing Blu-rays, DVDs, and the regular HD videos we have today. Furthermore, It amazingly suits all the standard audio formats and the videos in lossless quality, with its advanced decoding technologies for audio such as AAC, DTS, and Dolby. So, no wonder this software produces an extraordinary audio effect. Moreover, it enables users to acquire it on Windows 7, 8, and 10 with the 1 GHz or above AMD/Intel processor and for macOS Yosemite 10.10 and later with an installed Java SE 6 Runtime as a requirement.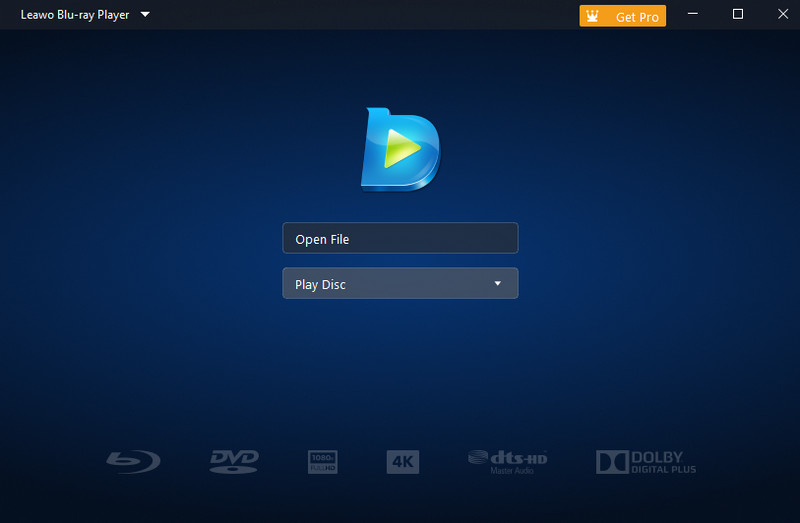 Features:
Leawo Blu-ray player is undeniably rich in good attributes. It is why users of any kind prefer to utilize it over the standard Blu-ray players in the market now. And as part of this review article, here are the main features of Leawo that you can check out.
◆ Advanced technology.
◆ Intuitive media player control.
◆ Multiple loading and playlist of files.
◆ Virtual disc menu remote control.
◆ Background and skin selections.
◆ Hotkeys.
◆ Subtitles.
◆ File associations.
Pricing:
Moving forward, here are the pricing plans that this featured software offers.
Free Trial
The free trial or plan lets you use it without spending a dime. In addition, it enables you to experience a 5-minute file length of Blu-ray or DVD to MKV in ripping. Aside from that, it gives free technical support, with the privilege of a free upgrade. However, with this plan for the Leawo Blu-ray Player, you will not be able to resist the ads shown on its interface while using it.
Premium Plan:
The premium plan, on the other hand, completes this program's great experience. You can acquire the premium plan by purchasing and obtaining a license. In getting a license, you can either have a one-year license that amounts to $44.95 /yr or a lifetime license with a price of $99.95 forever. Purchasing a license will benefit you with free English technical support, free updates, secure information and privacy, no ads, and unlimited file length on ripping Blu-ray/DVD to MKV.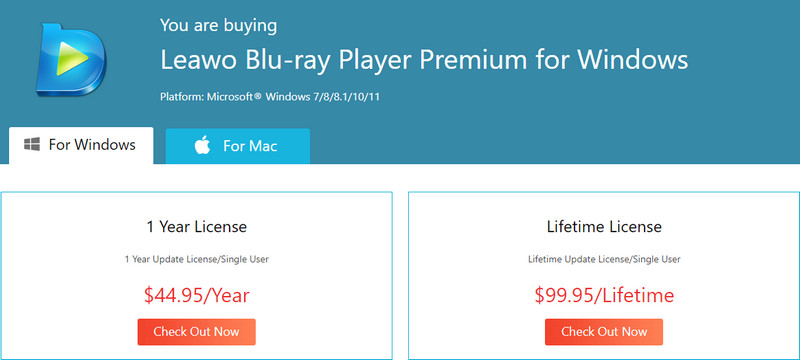 Pros & Cons
This part is one of the most crucial pieces of information about a tool. As we mentioned, we also present to you the Leawo Blu-ray Player's alternative, which you will see in the latter part of this article. Therefore, before we get to the alternative software, we give you the reasons to acquire and not to acquire below.
Pros
The playback is a region-free integration.
It comes with a neat and intuitive interface.
It is infused with various selections, including playback speed.
It offers a power manager technology that can save your laptop's battery.
It loads an optical disc rapidly.
Cons
It lacks the ability to upscale.
Creating a playlist is challenging.
It supports minimal languages.
The premium plan still has ads.
Leawo Blu-ray player menu not working
Part 2. Best Alternative to Leawo Blu-ray Player: AVAide Blu-ray Player
Having read the unbiased review about the featured Blu-ray player, with all its features, pros, and cons, we are now about to present the best alternative for it. AVAide Blu-ray Player has what it takes to be the best. Why? Like Leawo, AVAide has all the attributes a suitable Blu-ray player must have. It offers a very intuitive interface with many options and selections that will provide you with the best experience in watching. In addition, it lets you capture your most awaited scene on your Blu-ray movies, for it has a screenshot feature that produces high to lossless image quality. Moreover, it supplies multiple varieties of deinterlacing, cropping, and aspect ratio adjusting, which the featured software lacks.
On top of that, having all of these fantastic features of the Leawo Blu-ray Player best alternative, AVAide Blu-ray Player still gives an economical price besides its free trial plan. As a matter of fact, its lifetime license only costs 45 dollars with lifetime free upgrades. Thus, to excite you about this fantastic Blu-ray player, the guidelines on how to use it are provided below.
How to Use AVAide Blu-ray Player in Playing Blu-rays
Step 1Launch the Player
Before anything else, you need to download and install this software to your desktop. To do so, You can click the download buttons presented above. Then, once you get the software, open it, and insert the Blu-ray disc into your device as well. On the main interface, click the Open Disc selection.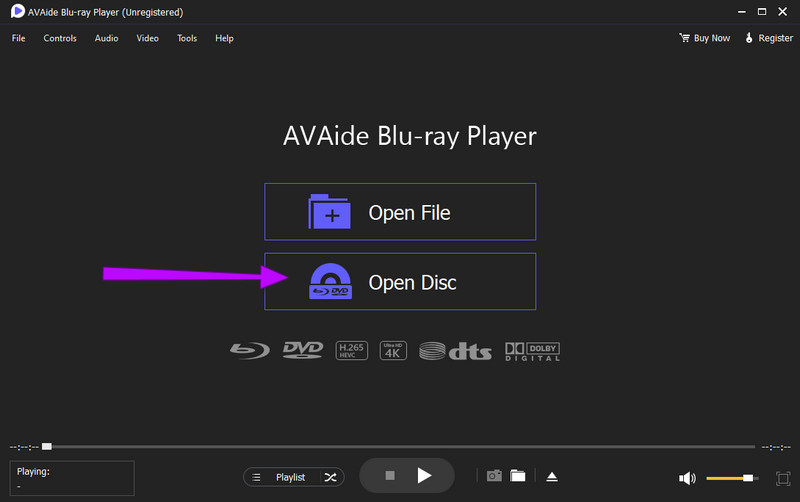 Step 2Select the Blu-ray Disc
Afterward, select the Blu-ray disc you inserted on the popped-up window. And then hit the OK button to play the video or movie.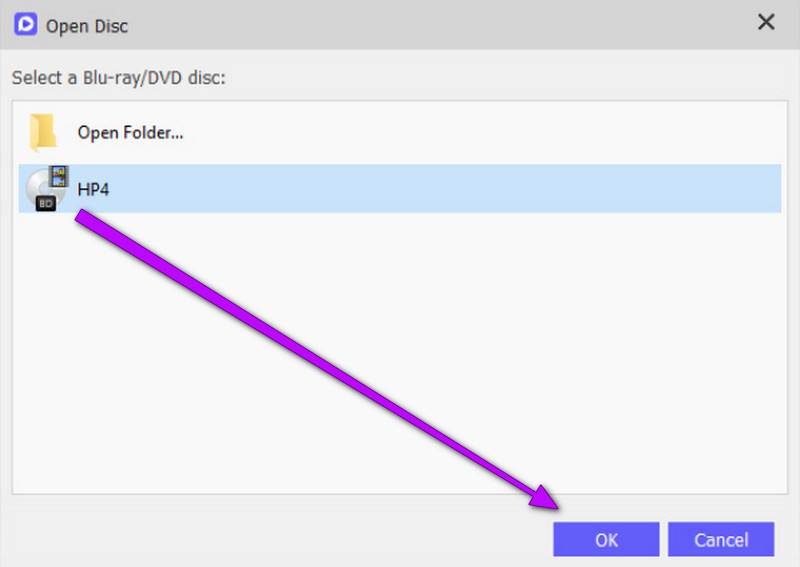 Step 3Watch and Navigate
After clicking the OK button, the tool will bring you a good watching experience in the playback window. Now, in the same window, you have the liberty to control such options as Next, Pause, Stop, and the Screenshot feature that will enable you to capture memorable scenes. Also, you may want to explore the additional feature menus on the top of the screen.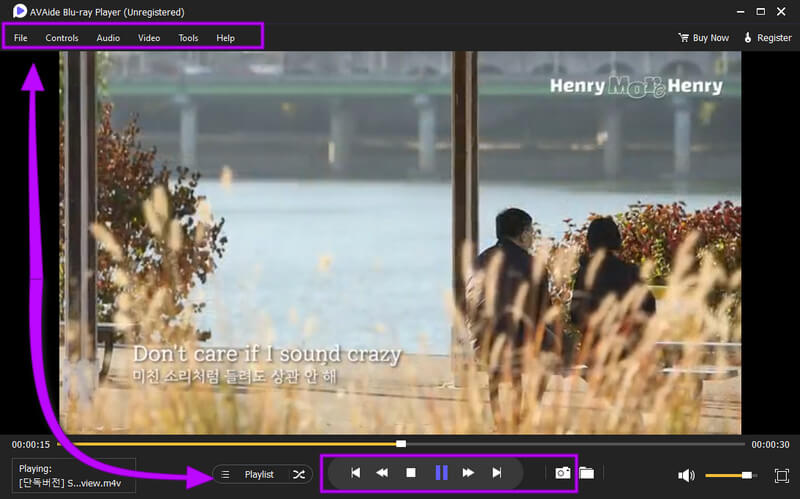 Note: Same instructions goes for the macOS. So, just in case you have a Mac, you can also follow the guidelines provided.

AVAide Blu-ray Player
Play Blu-ray & DVD discs/ISO files/folders as well as all media formats, like MP4, VOB, WMV, MP3, etc.
Part 3. FAQs about Leawo Blu-ray Player
Why does the Leawo Blu-ray player keep crashing?
If the software is crashing, you can re-install it as the initial troubleshooting process. However, if it keeps crashing even after that, you can contact the technical support of the tool.
Does Leawo Blu-ray Player support 4K videos of Blu-rays?
Yes. However, it only supports the 4K Blu-ray videos that are not protected. To find more available 4K Blu-ray players, click here.
Can I download Leawo on Mac?
Yes. You can download the software on Mac as long it meets the requirements, which is the macOS Yosemite 10.10, and later with an installed Java SE 6 Runtime.
Conclusion
Leawo is absolutely a friendly Blu-ray player to have. Its features are undeniably great, especially for beginners. However, if you are looking for a much more affordable one with almost the same abilities and capabilities, then the AVAide Blu-ray Player is the better choice.
Full-featured multimedia player to play Blu-rays, DVDs, 4K UHDs, and other video/audio files.