Most computer devices today don't have a built-in DVD player, and this may dishearten you. For this reason, many, including you, have this searching for a potent yet free DVD player for you to be able to continue viewing entertainment using your desktop or Mac. Because this is the only solution that can encourage you to apply this entertainment, it is why we have come up with this article to help you acquire the best free software you could have for your computer. And so, without further adieu, please continue to read the context below.
View all programs
Part 1. 8 Best Free Player of DVD for Windows and Mac
AVAide Blu-ray Player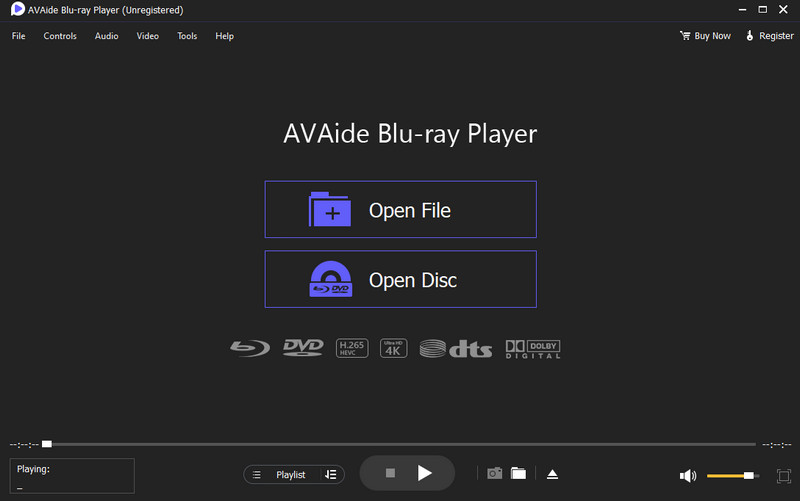 The first on the list is non-other than the AVAide Blu-ray Player. It is an incredible multimedia player that works amazingly to play your Blu-rays and DVDs. Additionally, this best free DVD player for Windows 10 is infused with many features you will enjoy while watching your DVD movies, even on Mac. Imagine you can snapshot the movie scenes, adjust the video effect, create a playlist, and more while viewing and mastering the simple yet intuitive interface of the software. No wonder why many who tried acquiring this software have been fond of it along with the other excellent and helpful software tools that the AVAide offers.
AVAide Blu-ray Player – The Modern DVD Player You Shouldn't Miss!
Play all DVDs, Blu-rays, and regular videos of up to 4K quality smoothly.
It runs with multiple selections and tools to help you have a better viewing experience.
Advanced technologies such as NVIDIA, Intel, and AMD await you.
Excellent sound quality due to the Dolby and DTS support it offers.
Pros

It comes with advanced technologies.
Play region-free DVDs.
Support 4K DVD/Blu-ray movies.
Intuitive playback control and interface.
Support even DVD, Blu-ray ISO files, and folders.
Cons

This software is not an entirely free DVD player.
VLC Media Player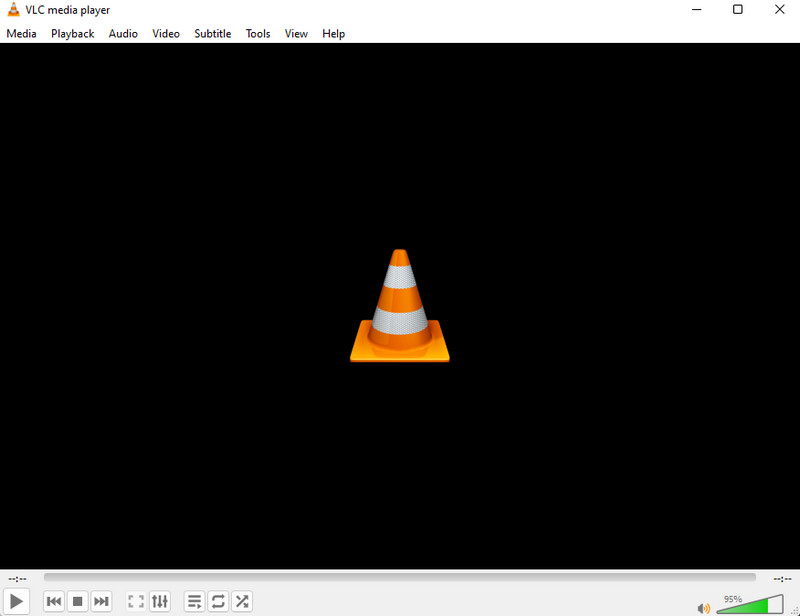 VLC is probably the most popular media player. Almost all computer devices can have this as their media player since it is free and open-source software. Furthermore, VLC is also a good DVD player, and with a thorough adjustment to make, it can play Blu-rays too. Nevertheless, many who have been used to it tend to explore it and its more advanced features enjoyably.
Pros

It offers essential video editing tools. For example, you can use VLC to rotate videos.
Flexible to convert video and audio files.
It comes with a strong subtitle syncing tool.
Cons

It cannot play 4K videos.
The old version cannot play Blu-rays.
It's very challenging to navigate.
Leawo Blu-ray Player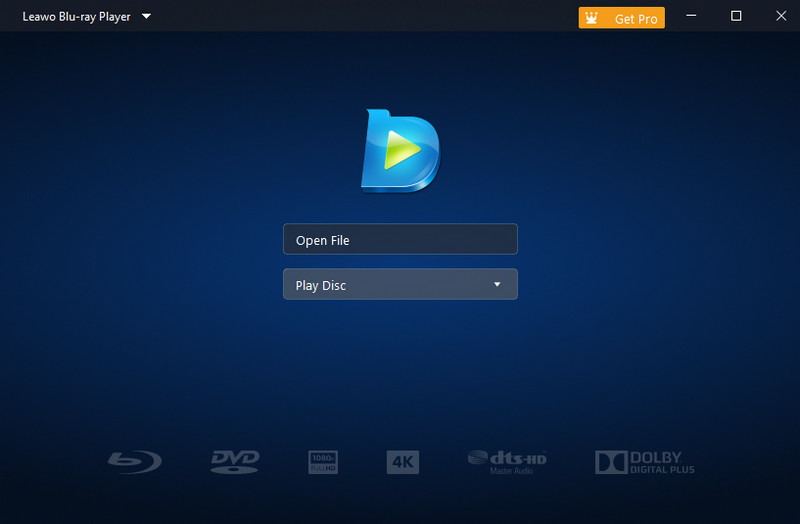 Leawo Blu-ray Player is another full-packed free Windows 10 DVD player you can have, just like the AVAide Blu-ray Player. It has almost anything that you would ask for in a DVD player. However, its free version won't contain all the fantastic features it offers. But then again, you can smoothly play your DVD with its free version.
Pros

It comes with great options, even for audio decoding.
It is flexible.
With an intuitive user interface.
It supports 4K videos.
Cons

It doesn't contain advanced options for playback.
Many of its features are hidden.
It comes with ads.
It is not entirely free.
5KPlayer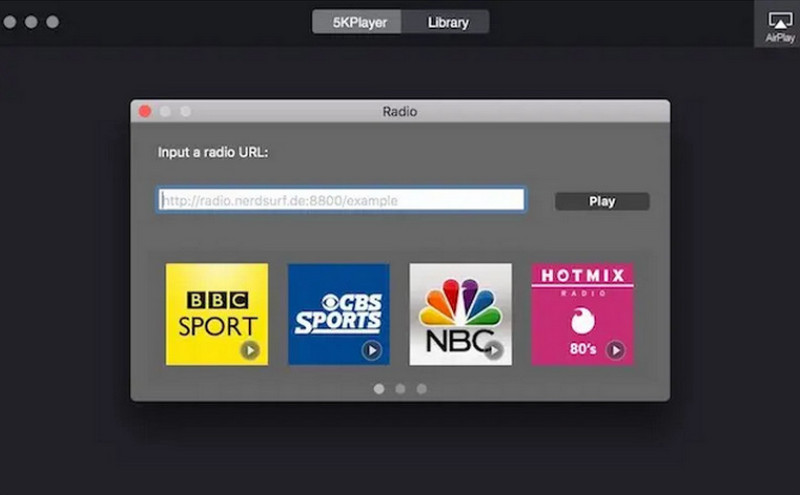 If you are looking for a free and effortless navigation DVD player, you may want to consider the 5KPlayer. This next free DVD player Windows 10, comes with a rich options interface that even beginners can quickly master. It focuses on DVD playback that supports HEVC, HDR, 4K, and H.264 8K formats. In addition, it holds a hardware acceleration that can help your computer device process faster.
Pros

It comes with an outstanding screen capture.
It supports a wide range of audio-video files
It can be an online video downloader.
Cons

It doesn't support Blu-ray files.
It occasionally crashes while using.
GOM Player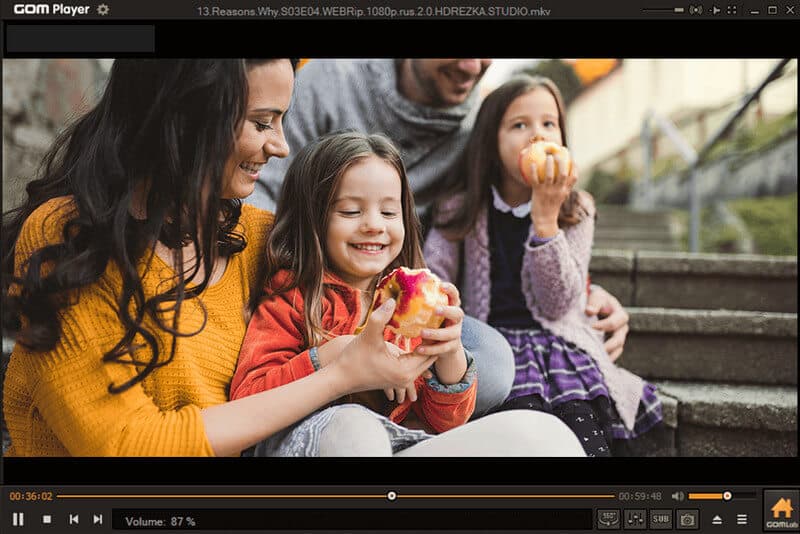 GOM Player comes next, as it's been labeled to be one of the free software that plays DVD movies excellently. This software is acquirable on both Windows and Mac, with an ability to high-quality playback videos such as 4K. In addition, it supports a wide range of video and audio formats within a facile and productive interface.
Pros

It smoothly plays online videos and DVDs
With a hassle-free installation process
It comes with a multiple subtitles collection
Cons

You will need to download additional codecs to play Blu-rays
Pot Player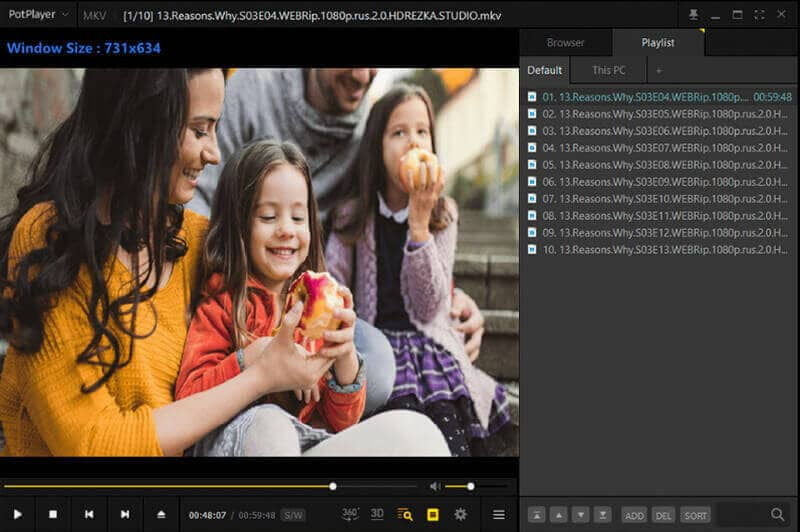 If you are looking for a lightweight free DVD player for Windows 10, you must check out the Pot Player. This media player provides advanced technologies such as CUDA, NVIDIA, Intel, and DVXA that help accelerate your device. Although the other DVD players offer these advanced technologies, Pot Player still provides them uniquely. As a matter of fact, it maintains to be in a low system requirement.
Pros

It supports OpenCodec.
Enable users to playback 3D videos.
It supports DVD, TV, and HDTV.
It offers a bookmarking tool.
Cons

For Windows only.
It doesn't claim to support 4K videos.
The controls for audio playback are too basic.
Macgo Blu-ray Player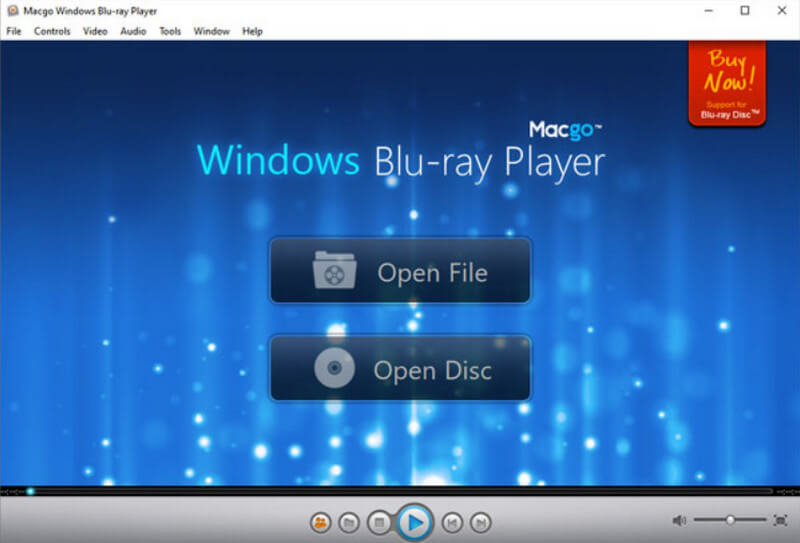 Macgo Blu-ray Player is another versatile free DVD player for Windows and Mac. It immensely supports the Blu-ray and DVD discs, BDMV folders, and ISO files with an impressive experience on display and sound quality. Furthermore, it comes with a neat and intuitive interface that every user is attracted to. However, as the saying goes, every rose has its thorn. And so, many users have been disappointed with the high CPU requirement of this tool.
Pros

It comes with an easy-to-navigate interface.
It performs well even after an update.
It provides a BluFast MX technology that makes the Mac works faster.
Cons

It can't play 4K and 3D videos.
It is not entirely free software.
The free trial version has a watermark.
Windows DVD Player
Windows DVD Player is free software for Windows 7 and 8.1 only. Hence, if you are using Windows 10, you may need to purchase it after the 7-day free trial it offers. On the other hand, this DVD player enables you to view the homemade and commercial DVDs without a hassle. Plus, it gives simple navigation for the disc control.
Pros

It is simple and easy to get.
It loads DVDs quickly.
It offers a free trial on Windows 10.
Cons

It doesn't play Blu-rays.
It's for Windows only.

AVAide Blu-ray Player
Play Blu-ray & DVD discs/ISO files/folders as well as all media formats, like MP4, VOB, WMV, MP3, etc.
Part 2. FAQs about the DVD Players
Is Windows Media Player not the best free DVD player for Windows 10?
No. Because Windows Media Player doesn't support DVD playbacks. It only promotes regular video files on the computer device.
Why do I need a third-party DVD player on my Computer?
It is because computer devices such as Windows and Mac don't have a built-in DVD player. For this reason, having a third-party DVD player will make it possible if you want to enjoy your DVD movies on your computer.
What DVD format should I use on a computer?
Usually, the compatible DVD formats for computer devices are DVD+R, DVD-R, WMA, and MPEG-4.
Conclusion
To conclude, the eight given free DVD players are the ones that will surely help you have an immense watching experience on your computer. You can now fulfill the DVD movie entertainment that you want on your computer device. Hence, we can only assure you about the features, advantages, and disadvantages we provide because of what our team experiences while using them. But for those extra occurrences that you will encounter, you can contact each player's customer support team. On the other hand, to give you a hundred percent assurance of security and capability, we highly recommend you to use the AVAide Blu-ray Player. Then, better yet, visit its official website and see the other powerful products it can offer you for any task you do.
Full-featured multimedia player to play Blu-rays, DVDs, 4K UHDs, and other video/audio files.