Part 1: 10 Best DVD Players for Windows 11/10/8/7
Top 1: AVAide Blu-ray Player
When we talk about a great DVD player, it should be easy to control and offer the best video quality. That is why AVAide Blu-ray Player appears at the top of our list. The clear interface makes beginners easy to learn. Advanced users can find more controls from the menu bar.
Pros

Play DVDs, Blu-ray discs, ISO images, and digital videos.
Support a wide range of multimedia formats.
Play DVDs with the original resolution.
Offer advanced options, like playlists, video effects, etc.
Bypass encryptions and region codes.
Cons

It may take a while to load an HD movie.
Here are the basic steps to play a DVD on Windows:
Step 1Launch the best DVD player once you install it on your PC. Insert the DVD that you want to watch into your computer.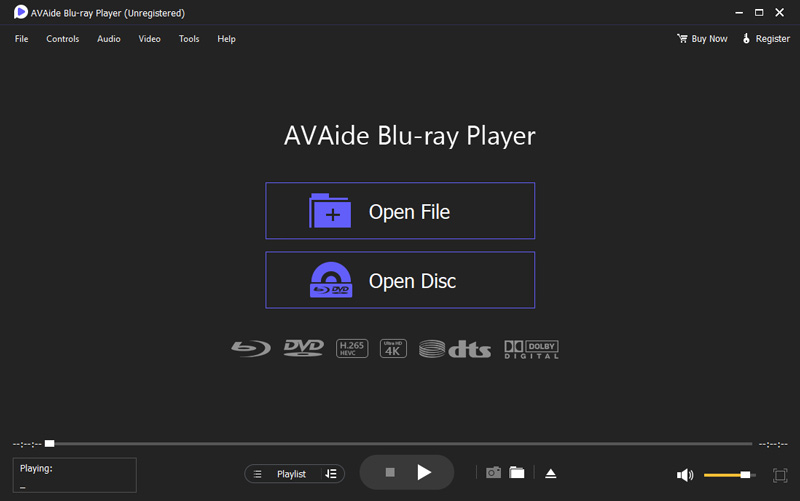 Step 2Click the Open Disc button, select the main video on the disc, and click OK to load the DVD.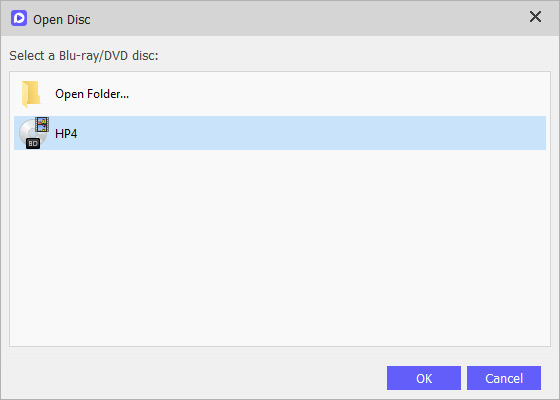 Step 3After the DVD loads, the video will start playing. There is a quick control bar at the bottom. If you want advanced controls, the top menu bar is available.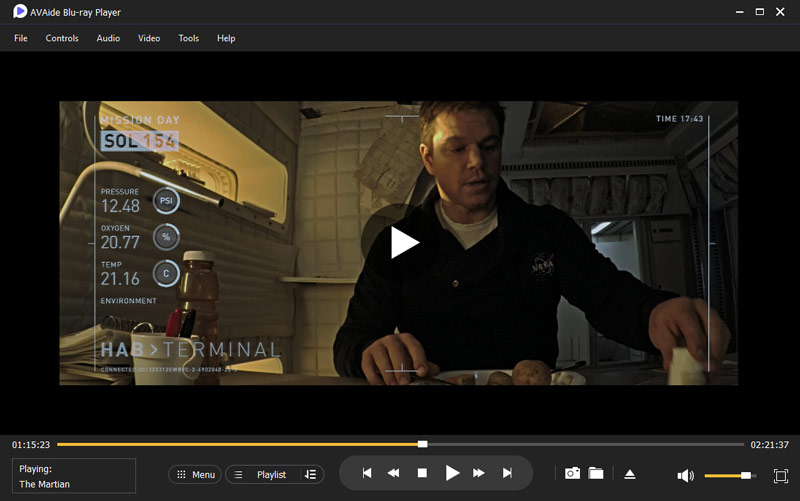 Top 2: VLC Media Player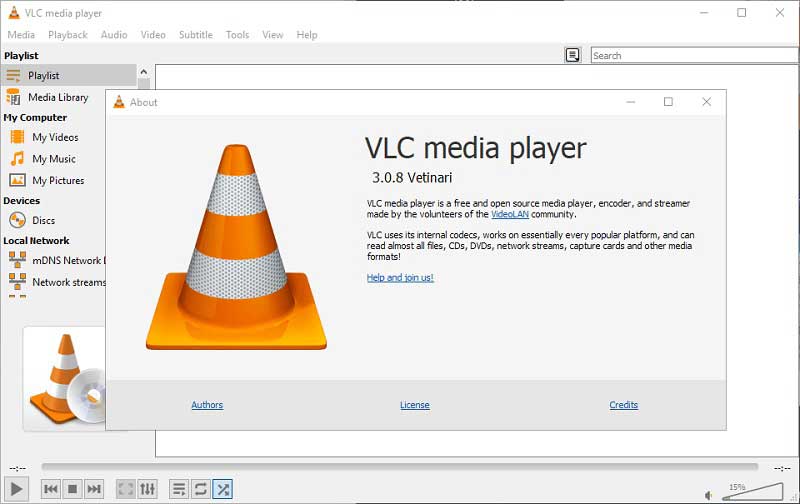 VLC Media Player is a versatile media player and free DVD player on Windows 10 and earlier. In the latest versions, it can play DVDs, CDs, and Blu-ray discs. Since it is open source, everyone can download and use it for free.
Pros

Play DVDs and Blu-ray discs smoothly.
Control VLC using shortcuts.
Adjust settings according to preferences.
Built-in an equalizer to boost the sound.
Cons

The interface cannot be customized.
The learning curve is not friendly.
Top 3: PotPlayer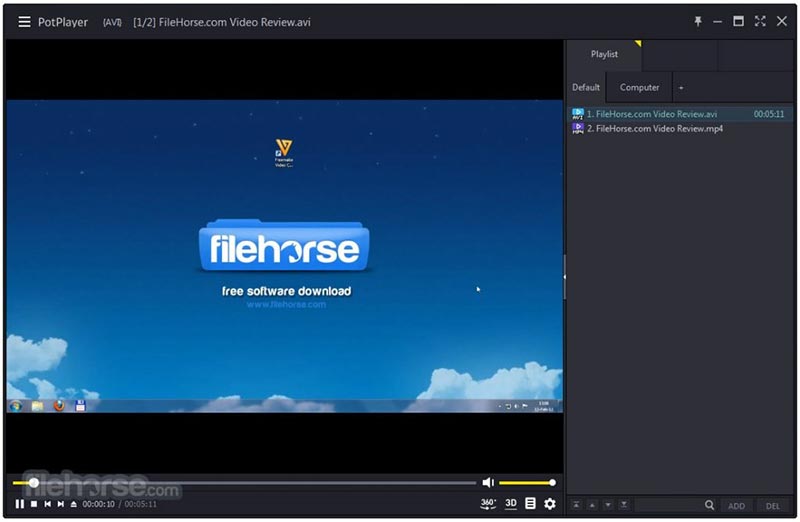 PotPlayer is one of the best DVD players on Windows 7 or later. It is free if you do not mind viewing some ads in the interface. It includes a huge package of codecs including DVD playback in H.265. Plus, it supports tons of skins.
Pros

Compatible with a wide range of formats.
Manage videos with playlists.
Support 3D and 360-degree DVD videos.
Completely free of charge.
Cons

There is no way to remove annoying ads in the interface.
It may crash during playing DVDs.
Top 4: RealPlayer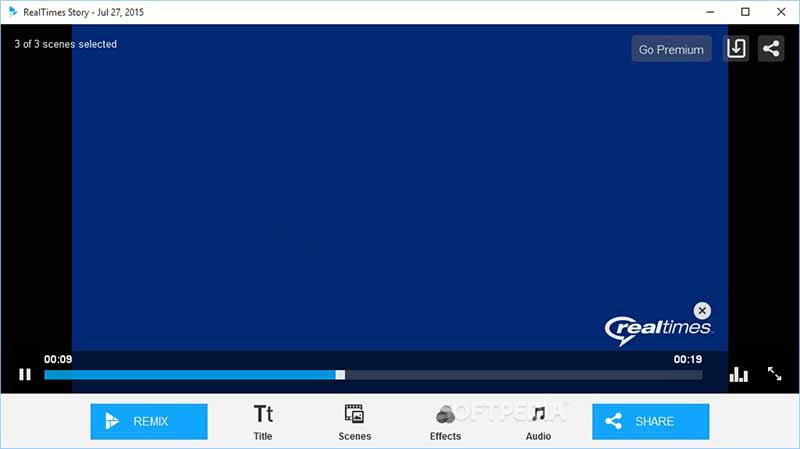 RealPlayer is a decent DVD player on Windows 10 and earlier. Now, it is free to download and everyone can use it for free with some limits. If you want to get the full version, you can purchase a plan, which costs $4.99 per month.
Pros

Come with an intuitive interface.
Provide cloud storage.
Convert video file formats.
Offer advanced privacy settings.
Cons

It lacks video effects.
It cannot sort video files.
Top 5: Media Player Classic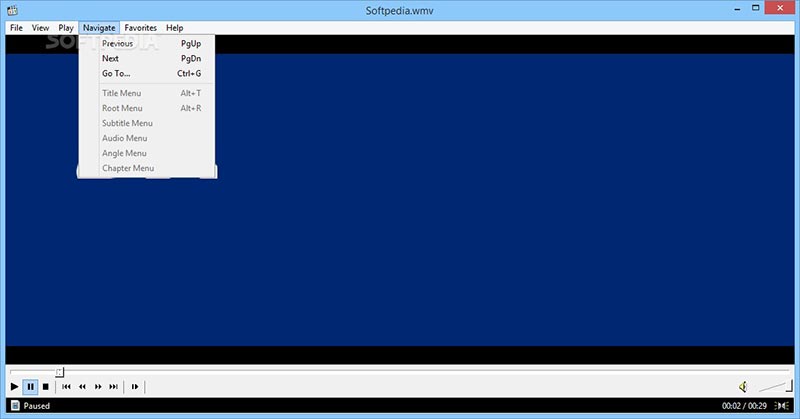 Media Player Classic is a free media player and DVD player on Windows. The interface is much like Windows Media Player, so beginners can navigate the interface simply. Moreover, it does not take up much space.
Pros

Offer great custom options.
Support 360-degree DVD videos.
Play digital videos up to 8K.
Integrate a straightforward interface.
Cons

It lacks bonus features.
It has not been updated for years.
Top 6: PowerDVD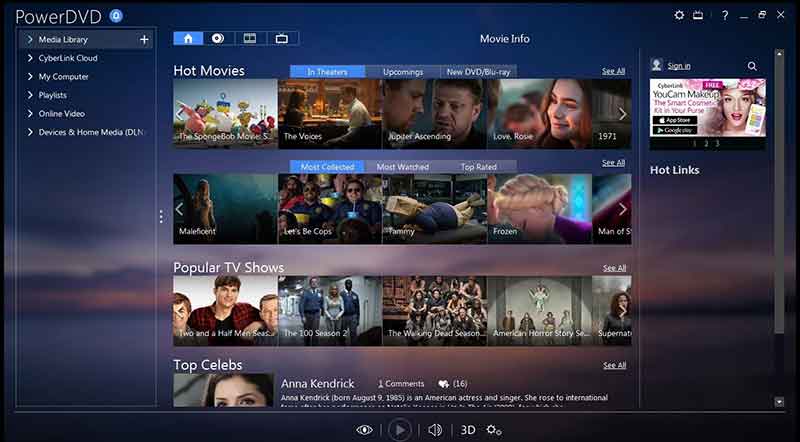 PowerDVD is the DVD player for Windows released by CyberLink. It allows you to enjoy the latest visual technologies, such as 4K Blu-ray, HDR discs, 360-degree VR, and more if you pay $99.95.
Pros

Support HDR DVDs and 360 VR.
Offer the Big-Screen TV mode.
Come with image stabilization.
Integrate a customizable interface.
Cons

It may not work with protected DVDs.
It cannot work with Netflix.
Top 7: GOM Player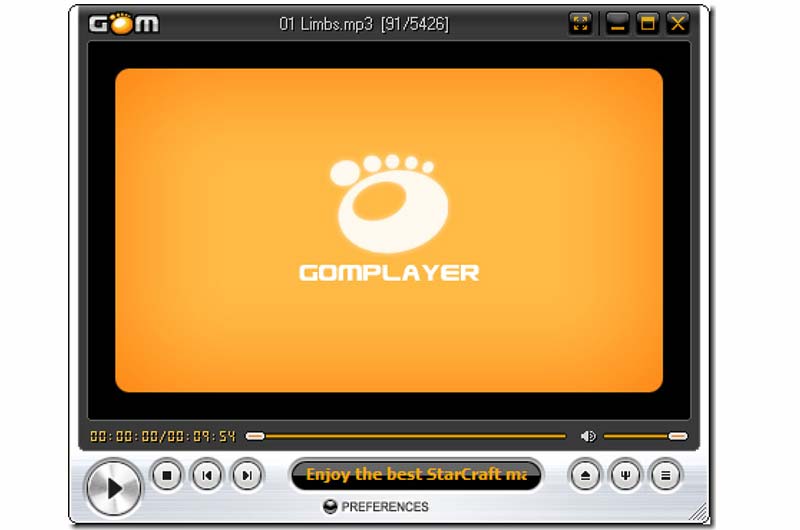 GOM Player is a capable DVD player for Windows. It can handle any video format including DVDs, 360-degree VR videos, as well as online video streams. Plus, it allows you to search for subtitles and add them to your videos.
Pros

Play DVDs for free.
Support excellent formats.
Find subtitles according to videos.
Download extra codecs.
Cons

It includes extra software.
The interface is not user friendly.
Top 8: KMPlayer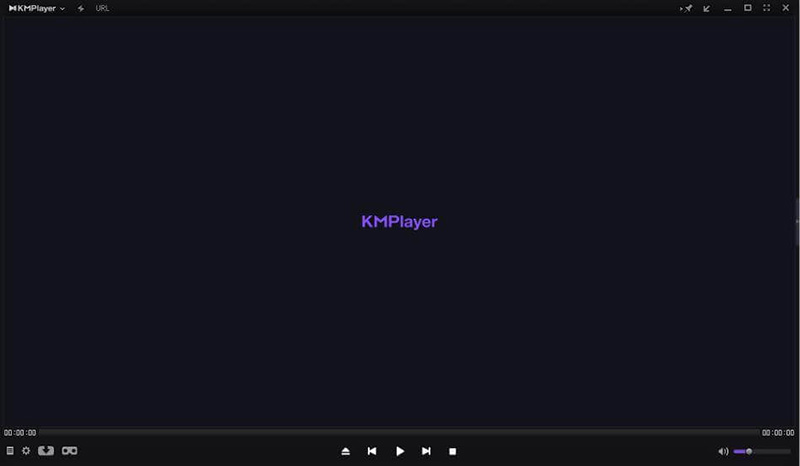 KMPlayer is a popular free DVD player on Windows 7 and earlier. It covers various types of container formats, such as DVDs, VCD, popular digital videos, and more. Moreover, users can capture audio, video, and screenshots when playing DVDs.
Pros

Free to download and use.
Play 3D DVD videos.
Control equalizer remotely.
Offer highly customizable options.
Cons

It takes lots of sources when playing DVDs.
There are annoying ads.
Top 9: Kodi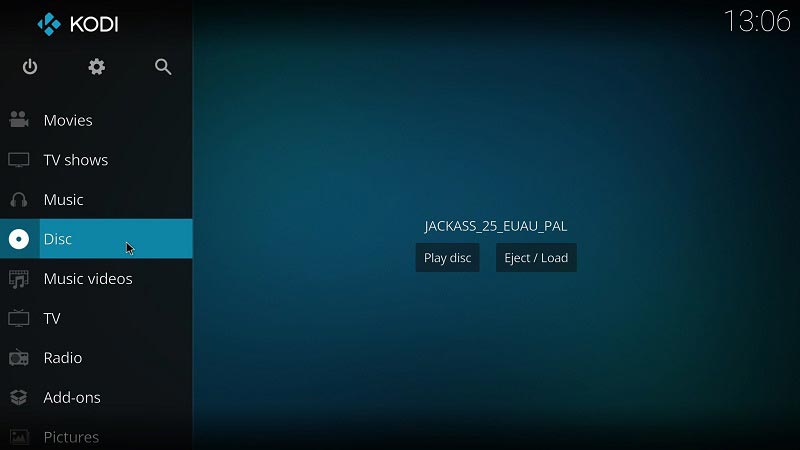 Kodi is a popular media center and free DVD player for PCs. Users can customize almost every aspect of the software due to its open source roots. Besides, it is a great way to manage your multimedia content.
Pros

Supports a variety of add-ons.
Compatible with lots of devices.
Come with a customizable GUI.
Connect to streaming services.
Cons

It is awkward to control the playback.
The learning curve is steep.
Top 10: BS Player
BS Player is a flexible DVD player for Windows. It provides a free version with limited features, but it is enough to watch DVD movies on your desktop. Moreover, the playback is great due to the hardware acceleration.
Pros

Support Chromecast.
Built-in hardware acceleration.
Support 3D DVD videos.
Support 3D DVD videos.
Cons

It cannot cast subtitles.
Part 2: FAQs about Windows DVD Player
Why I cannot play a DVD on my Windows 10?
Windows 10 or 11 cannot play DVDs because there is no built-in DVD codec, outdated DVD drivers, or corrupted specific registry entries. You can run the Troubleshooter to diagnose it.
How do I get Windows to recognize my DVD drive?
Firstly, run Windows Troubleshooting to fix this problem. Moreover, open Device Manager, check your DVD drivers, and update them. Now, your PC should recognize your DVD drive.
How to play commercial DVDs with Windows Media Player?
Put the DVD into your PC, open Windows Media Player, and select the DVD drive. Typically, the disc will start playing. If not, you need to install the plugin.
Conclusion
This article has identified and reviewed the top 10 best DVD players for Windows 11/10/8/7/Vista/XP. Some of them are totally free of charge, others ask you to purchase a license after the free trial. You can pick an appropriate program according to your situation and our review. AVAide Blu-ray Player is the best option for beginners. It offers the best video quality. If you have other questions about this topic, please feel free to leave your message below this post.
Full-featured multimedia player to play Blu-rays, DVDs, 4K UHDs, and other video/audio files.