We know how annoying it is, going home with excitement to watch the DVD movie you just had from a trip, then find out that your DVD player cannot watch it due to a regional issue. But, you know what, this situation is not something to fret about, because as part of the technological innovation, there are already available DVD players that are region-free. However, as many as they are, we tend not to recognize which one of them is the best. Of course, if you plan and are willing to pay for a player, it would be wiser to aim for the best.
For this reason, we have gathered the best region-free players tested for their high efficiency in this article. High efficiency doesn't only talk about their performance in playing region-locked DVDs but also about their overall performance and attributes. In addition, we courageously gathered not only the hardware but also the best software solutions for this matter.
View all programs
Part 1. Top 5 Best Region-Free DVD Players for Windows and Mac
Top 1. AVAide Blu-ray Player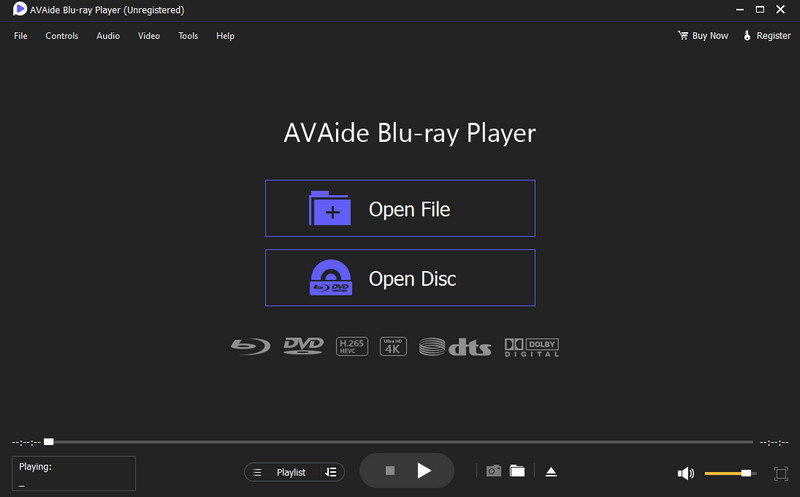 If you want to experience hassle-free yet super efficient watching your DVDs, then you must know about AVAide Blu-ray Player. It is a multi-region DVD player software that extends its capabilities on both Windows and Mac. Furthermore, it plays all regions' DVDs, commercial DVDs, and even the protected ones in the smoothest way. It also does the same with the Blu-ray discs, ISO files, and folders, with 3D and 4K UHD quality. On top of that, it also provides exciting attributes that will make you fall in love with it. Just imagine how an ultimate DVD player provides a super simple yet intuitive interface, along with the elementary playback controls that include s snapshot tool.
What else? This AVAide Blu-ray Player can also be treated as your multimedia player, as it supports almost all popular video formats today. Not to mention the advanced technologies this all-region DVD player possesses, such as the DTS and Dolby for the audio, NVIDIA, Intel, and AMD for the unrivaled clarity of image display.
Pros
Flexible, accessible, affordable, and reliable.
Best for beginners.
It comes with video editing tools.
It plays all the popular video formats that you know.
It offers a free version with unique features.
Cons
It cannot rip and convert DVDs.
It is not entirely free.
Top 2. Leawo Blu-ray Player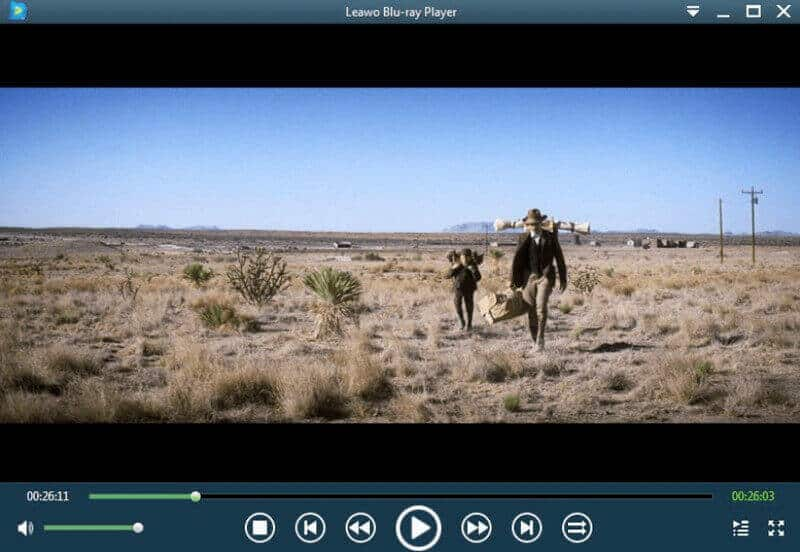 Another outstanding multi-region DVD player on the list is the Leawo Blu-ray Player. It is a media player that comes with numerous helpful selections and tools around its interface. As a matter of fact, it probably has everything that a beginner needs for a DVD player. However, many of the selections are hardly seen, for they are hidden. On the other hand, by taking time to explore the interface, you will discover the various playback, skin, files, hotkeys, subtitles, and many setting options for your DVD files.
Pros
It is easy to use.
It allows you to load bulk files.
It comes with several audio decoding features.
Cons
This multi-region DVD player is not entirely free.
The free and premium versions show ads.
Top 3. DVDFab Player 6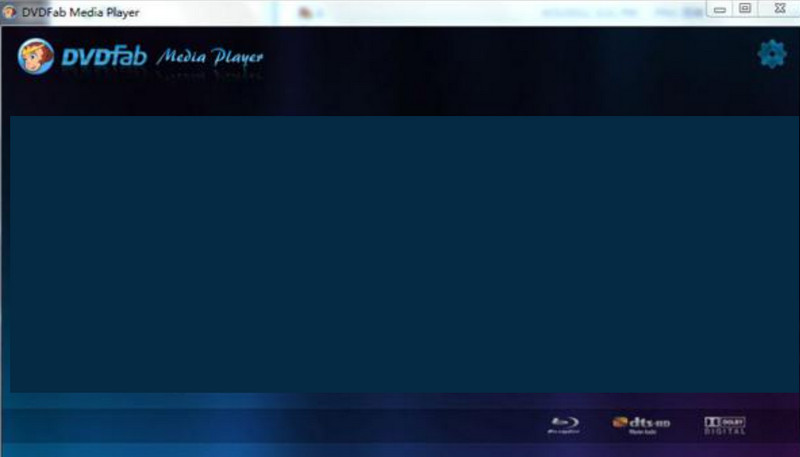 DVDFab Player 6, as written in its name, is a fantastic DVD player that also plays Blu-rays, 4K, and 3D videos. This software has incredible features that let you experience a breathtaking viewing experience of all types of DVDs, whether locked or free. In addition, it enables you to organize your movies, make GIFs, and apply posters. Another fantastic attribute that DVDFab Player 6 offers is the two viewing modes. Wherein you will be able to watch using your computer or your TV.
Pros
Easy and intuitive interface to navigate.
It comes with a movie library.
It supports 4K, 3D, and Blu-ray videos.
Cons
Don't expect much in its free version.
It doesn't offer a Dolby vision DHR.
The paid versions of this region-free Blu-ray/DVD player are costly.
Top 4. WinDVD Pro 11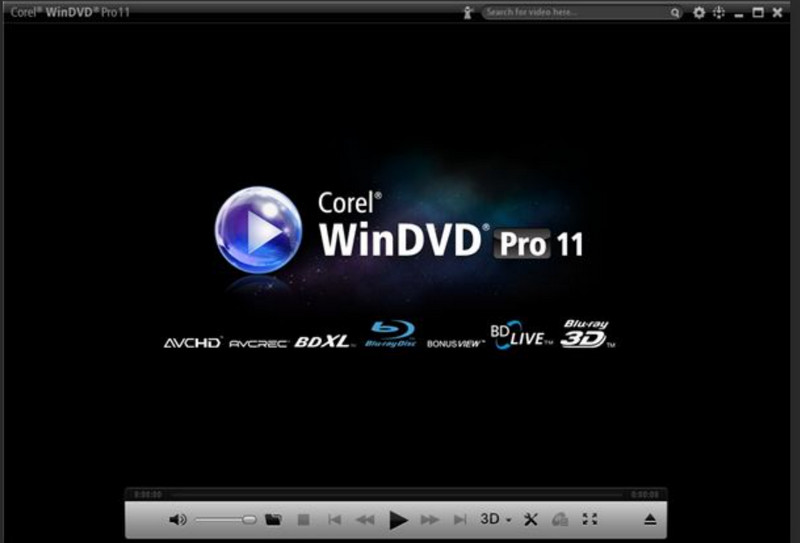 WinDVD Pro 11 is a Windows-based program compatible with most video formats everyone uses, including digital media. You can have it within a minimal CPU requirement, which is why therefore can manage many tasks without slowing the performance of your computer device.
Pros
It can convert 2D videos to 3D.
It plays 4K Blu-ray movies.
It comes with a color correction tool.
You can search and play online videos with it.
Cons
No Mac version.
It requires additional downloads for codecs and drives.
It occasionally crashes.
Top 5. Aiseesoft Blu-ray Player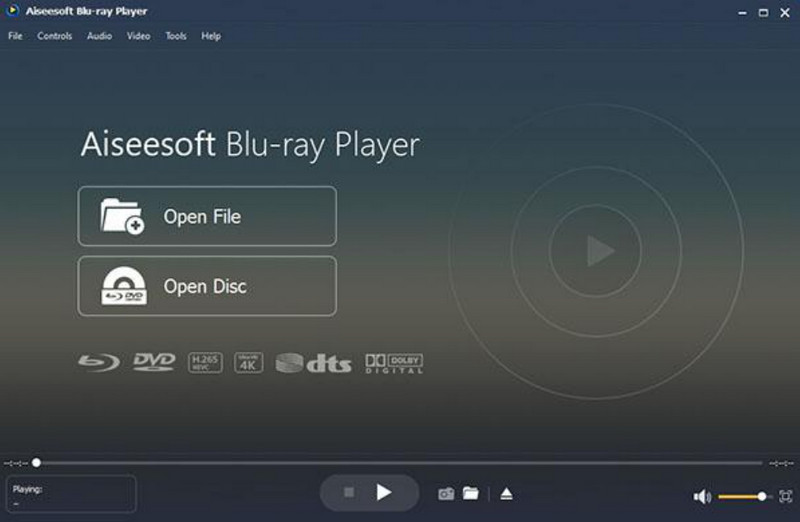 Last on the list is the Aiseesoft Blu-ray Player. This all-region DVD player is one of the fantastic DVD/Blu-rays players you should check out. It uses advanced technologies such as Dolby and DTS for you to have a crystal clear listening experience. In addition, it explicitly plays 4K videos as well as Blu-ray ISO files.
Pros
Support a wide range of various formats.
With an intuitive and elegant interface.
It comes with advanced features.
Cons
It offers free and paid versions,
Part 2. Top 3 Region-Free Hardware DVD Players
Top 1. Sony BDP-S6700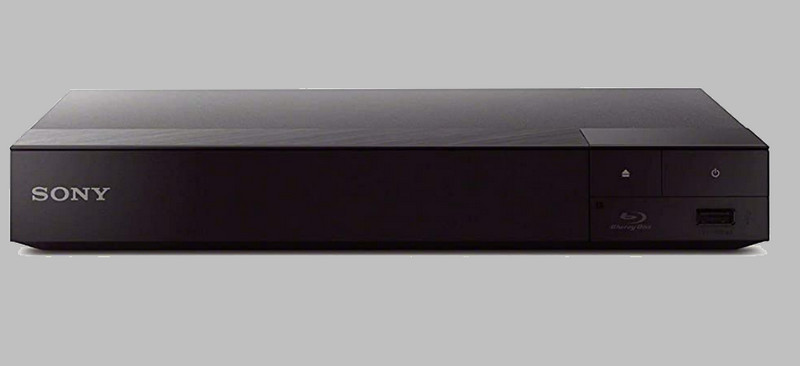 Sony BDP-S6700 is a DVD player and can also be used in converting regular Blu-ray to 4K. In addition, it comes with WiFi and Bluetooth, USB input, and coaxial audio output. On top of that, it provides a region-free playback to DVDs, which makes it on this list.
Pros
With conversion options.
It supports 3D videos.
Cons
It doesn't support 4K UHD movies.
Top 2. Panasonic DVD-S700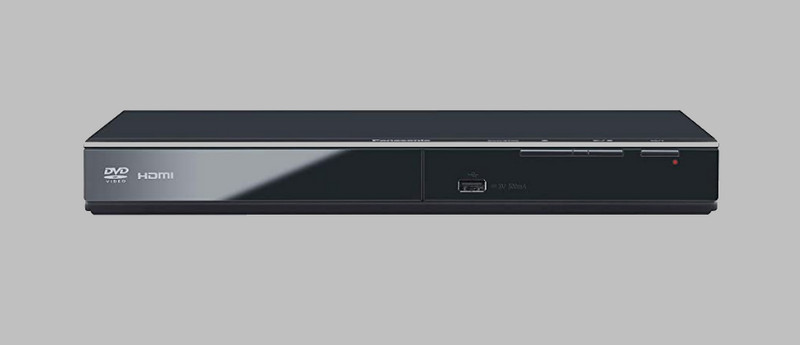 Panasonic DVD-S700 is a multi-region DVD player that plays 0-8 regions, to be exact. Furthermore, it offers a 1080p upscaling feature within its user-friendly interface. Like the other hardware, this Panasonic DVD-S700 comes with PAL-NTSC and USB input options.
Pros
It loads DVDs rapidly.
It supports many various DVD formats.
Cons
It has no front display option.
It can't broadcast videos from other apps.
Top 3. Samsung DVD-E360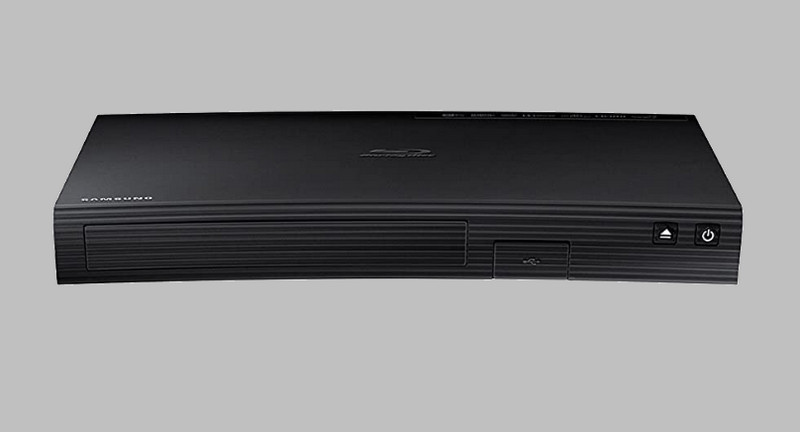 And of course, we have this Samsung DVD-E360. It is a lightweight DVD player with a high-performing quality in playing back DVDs in various formats. In addition, this hardware is infused with PAL-NTSC conversion, high-quality image display, and screen ratio adjustment.
Pros
It deciphers Dolby data.
It loads disc swiftly.
Cons
It occasionally lags while playing MP4 and WMV videos.
It shows problems like a grainy menu.

AVAide Blu-ray Player
Play Blu-ray & DVD discs/ISO files/folders as well as all media formats, like MP4, VOB, WMV, MP3, etc.
Part 3. FAQs about Region-Free Players of DVD
What is a region-free DVD player?
When a DVD player is region-free, pit means it can play DVDs from various countries that are region locked.
Is it legal to have a region-free player?
It is legal as long as you purchase the DVD player. However, it will be illegal if you will start selling them because that is how it is in other countries.
What is a region 2 DVD player?
Region 2 includes DVDs with these specific areas: Europe, Egypt, Japan, South Africa, the Middle East, and Greenland.
Conclusion
To conclude, the region-free players in this article are the ones with efficiency in playing most of the region-locked DVDs we have. Therefore, having them on your list will significantly increase your chance of choosing the right one to acquire. On the other hand, we provided you with the hardware and software options so that it will be easier for you to choose based on the platform you use. Therefore, for your Windows or Mac device, we highly recommend you to use the AVAide Blu-ray Player.
Full-featured multimedia player to play Blu-rays, DVDs, 4K UHDs, and other video/audio files.