DVD is a term for digital video disc, which is commonly used to store multimedia data. On it, we mostly view videos and listen to music. To play your DVD, you'll need a disc player. If you don't have a dedicated DVD player, you can use Blu-ray Player instead. Yes, a Blu-ray player is a suitable option if you require a player that can play both DVDs and Blu-ray discs. Let's find out if you can use DVD on a Blu-ray Player.
Part 1. Can DVD Play on a Blu-ray Player?
A standard DVD can be played on a Blu-ray player. Due to its backward compatibility, Blu-ray players can play both Blu-ray and DVDs. However, if the DVD does not match the player's region code, it cannot be played without bypassing the disc's region code. Then, what exactly are these region codes? They are a coding system that permits copyright holders to prevent other regions from being played without compensation.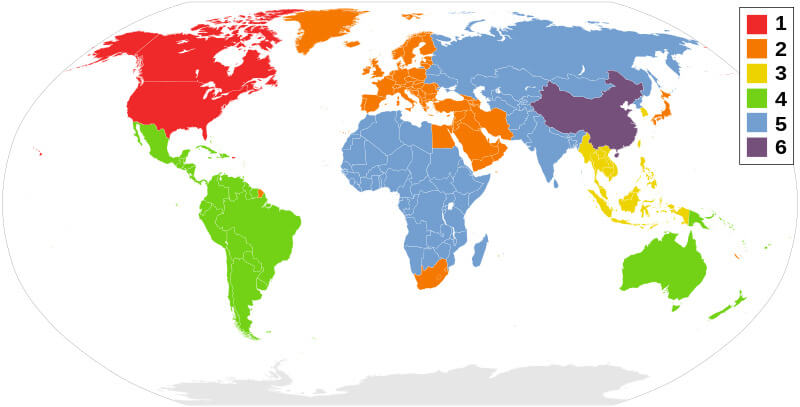 Flagship Blu-ray Players 2023
◆ Sony UBP-X800
◆ Sony BDP-S6700
◆ Samsung UBD-K8500
◆ Sony BDP-S3700
◆ Panasonic DP-UB9000 UHD Blu-ray Player
◆ UBP-X800M2
◆ Sony UBP-X1100ES
◆ Sony UBP-X700
◆ LG 4K Ultra-HD Blu-ray Player
◆ Samsung UBD-M9500
◆ Sony UBP-X800 4K Blu-ray Player
◆ Panasonic DP-UB9000
◆ LG UBK80 4K Ultra HD HDR Blu-ray Player
◆ Panasonic DMP-BDT180EB
◆ Samsung BD-J5900
Do all Blu-ray players play all DVDs?
Yes, Blu-ray players can play standard DVDs due to their backward compatibility. However, not all Blu-ray players can play all Blu-ray discs. They need a UHD Blu-ray player to play UHD Blu-ray Discs.
Things to remember:
◆ Blu-ray players can play Blu-ray and standard DVDs, but not HD DVDs.
◆ immense amount of data packed onto a Blu-ray disc.
How can a Blu-ray Player play standard DVDs?
◆ The type of disc placed into a Blu-ray player can be detected. It contains two lasers that read the inserted disc. The first is a blue laser, which reads tiny pits on Blu-ray discs. On the other hand, the red laser scans larger pits from stored data, often from DVDs and CDs.
◆ DVD-Video's primary video codec is MPEG-2, which Blu-ray players support. Furthermore, blu-ray can play MPEG-2, MPEG-4, AVC, SMPTE, and VC-1 formats.
◆ When it comes to audio formats, DVD supports four of them. However, MPEG-1 Layer 2 is not supported by Blu-ray players, although this is not an issue.
Blu-ray players can sometimes enhance standard DVDs from 480p to a maximum of 1080p. They can increase the quality with appropriate devices, although the quality of the original Blu-ray disc varies. DVDs may also be played on a computer with a disc drive.
Part 2. Differences Between DVD and Blu-ray Disc
Because Blu-ray Disc uses more advanced technology, it is more expensive than standard DVDs. But what are the critical differences between DVDs and Blu-ray discs? Storage capacity and video quality are the two main distinctions.
1. Video Quality
The standard DVD has a maximum resolution of 480p unless it is an HD DVD, which has a resolution of 1080p. Even so, Blu-ray discs can handle 1080p video, and some Ultra HD ones can handle 4K content.
2. Storage
A DVD can carry 4.7 gigabytes (GB) of data, while some double-layer discs can hold 8. A single-layer Blu-ray disk can contain a minimum of 35GB of data for higher quality. Certain quad-layer Blu-rays can even carry data of up to 128GB.
Why do Blu-rays have more excellent quality than DVDs?
Blu-ray discs contain grooves closer and thinner than DVDs, allowing blue lasers to read with more excellent precision data. In addition, because of its storage capacity, it can have more sharper and superb quality than standard DVDs. Besides that, Blu-ray is the winner because of its specifications and improved DVD version.
Part 3. How to Play DVD Movies on a Computer Using AVAide Blu-ray Player
Any DVD can be played on a computer with a disc drive. You may even switch the region of your DVD drive up to five times. However, if your computer doesn't have a disc drive, it is recommended to have an external disc drive for your computer. It can be convenient and helpful when playing any type of disc you want. Along with that, application software is an exceptional tool for playing DVDs.
AVAide Blu-ray Player is the best application program for accessing and playing any disc. All Blu-ray and DVDs, ISO files and folders, movies, and music can all be played with this application. You may also personalize your playlist and playback settings. Ultimately, it is all you need for a Multimedia player. To use this application, follow the steps below.
Step 1To acquire the application, visit the link below to download it. You can install the app by clicking the installer you just downloaded. After that, launch the application to proceed.
Step 2In the application interface, you can click the Open Disc or Open File button to import the file you want to play. You can then choose the file when the file finder shows up.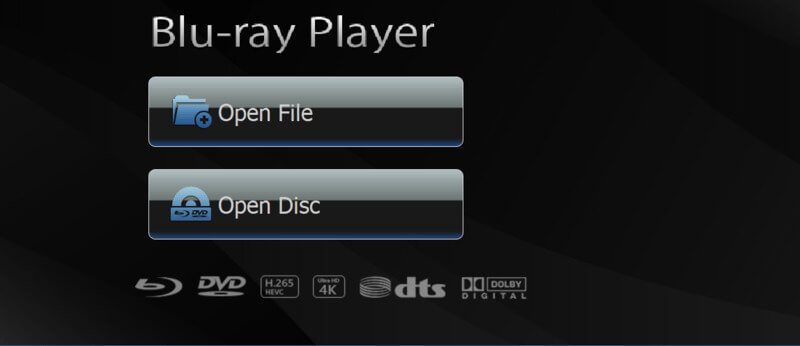 Step 3Personalize your playlist and explore the application features that you find helpful. For your social media story, click the Camera icon below to take a snapshot of your currently playing DVD.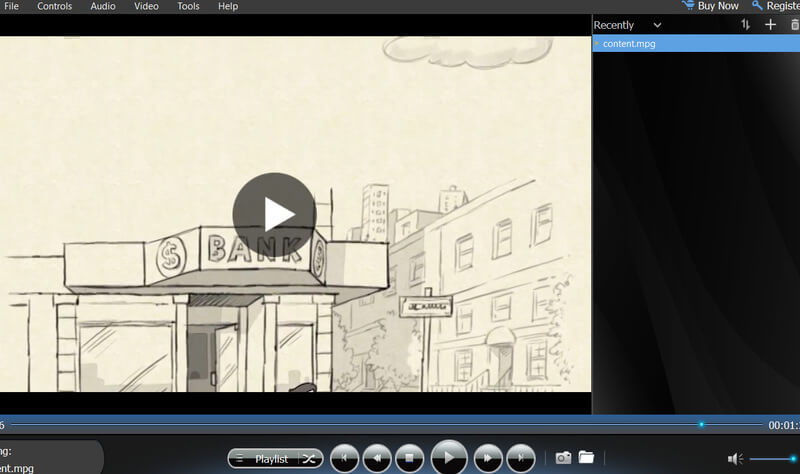 Part 4. FAQs About Playing DVDs
What is the importance of DVDs?
It is an optical disc that can hold vast amounts of digital data. They are significant to certain people who have a sentimental connection to the contents of the DVD, such as music or video recordings. Furthermore, DVDs can have a life expectancy of 30 to 100 years when properly treated.
Do people still use DVDs?
Some individuals still use DVDs, mainly to watch old recordings. People like watching movies with their friends and families, so they naturally gather a collection of DVDs they appreciate.
What is the best DVD player that plays all formats?
According to its specs and reviews, the best DVD player is the ELECTOM DVD Player. This DVD player is region-free and will play any DVD. It is also compatible with practically all file types.
What is the best disc for playing movies?
The Ultra HD Blu-ray disc is one of the greatest discs for watching movies. It can display 4K resolution, four times the pixel count of standard HD displays. It adds more detail and higher quality, making it more realistic and attractive.
What do people use when DVD has yet to be invented?
LaserDiscs (LD) were around three times the size of DVDs. It was the first commercially available optical disc storage media, and manufacture ceased in early 2000.
Conclusion
That's how you can play a DVD on a Blu-ray Player. Its flexibility and other capabilities are helpful as an alternate option. On the other hand, dedicated DVD players are preferred since they are built to play DVDs, especially in HD format. Consider installing software on your computer, such as the AVAide Blu-ray Player, for convenience and to avoid problems with regional DVDs, as you may manually alter the region of your disc drive relevant to your DVD.
Full-featured multimedia player to play Blu-rays, DVDs, 4K UHDs, and other video/audio files.