This article will talk about the best Blu-ray players for laptops. Blu-ray, also known as Blu-ray Disc, is one of the high-definition disc formats introduced in 2006. Unlike standard DVDs, a Blu-ray disc is covered by a layer of a blue laser, which enables the disc stores more data and Ultra HD videos. However, most laptops do not come with a Blu-ray player due to the lightweight design. Therefore, you need both the hardware and software to play your Blu-ray collection.
Part 1. Top 3 External Blu-ray Players for Laptops
Top 1: LG UBK80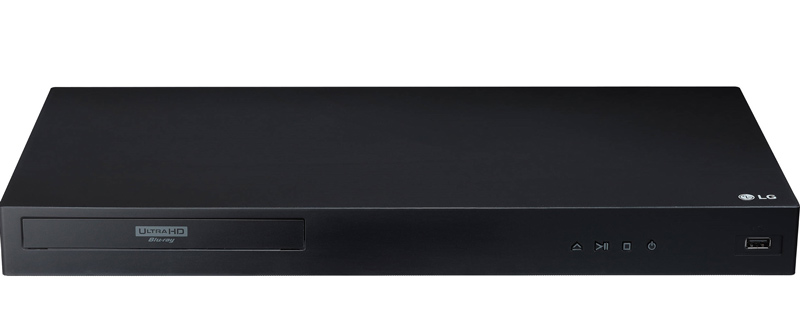 Price on Amazon: $199.99
LG UBK80 is a cost-effective external Blu-ray player for laptops. It can read both Blu-ray discs, DVDs, and CDs. It lets you enjoy movies in 4K and HDR. Moreover, it comes with a USB port for playing movies from other devices. If you have a 3D TV, this player enables you to enjoy 3D movies at home.
Reasons to Buy
1. Support 4K, 3D, and HDR.
2. Decode 3D Blu-ray movies.
3. Play Blu-ray, CDs, and DVDs.
4. Come with a USB port.
Top 2: Sony UBP-X800M2 4K UHD Blu-ray Player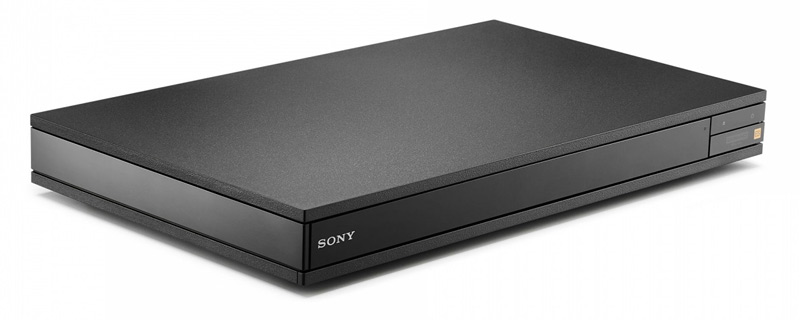 Price on Amazon: $278
This external Blu-ray player for laptops is one of Sony's home theater products. It supports a wide range of optical discs, such as Blu-ray, DVDs, CDs, SACDs, etc. Moreover, it can stream 4K movies from the internet through a Wi-Fi network. The stable built-in wireless network enables you to stream movies from Netflix, YouTube, etc.
Reasons to Buy
1. Stream 4K content wirelessly.
2. Come with Dolby Vision and HDR10.
3. Play almost any disc and multimedia format.
4. Support 4K upscaling up to 60p.
Top 3: Microsoft Xbox Series X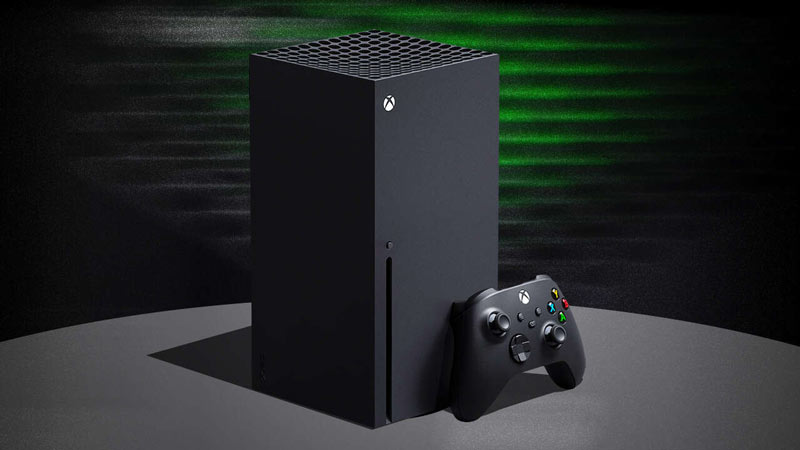 Price on Amazon: $499.99
Microsoft Xbox Series X is the best Blu-ray player for laptop users who prefer to video games. It is also the only current Xbox model that accepts optical discs. In addition to Xbox game discs, it also supports Blu-ray and DVDs.
Reasons to Buy
1. Support 8K content.
2. Work with streaming services.
3. Compatible with multiple formats.
4. Access to thousands of video games.
Part 2. 3 Best Blu-ray Players Software for Laptops
Top 1. AVAide Blu-ray Player
Besides hardware Blu-ray players for laptops, you also need powerful software to enjoy your favorite Blu-ray movies. AVAide Blu-ray Player appears at the top of our list, partly because of the playback quality and ease to control. Moreover, the built-in acceleration technology lets you watch 4K movies smoothly.
Pros

Play Blu-ray discs, folders, and ISO images.
Support a wide range of video formats.
Automatically skip to the next title on a playlist.
Fully control Blu-ray playback.
Cons

To keep using the Blu-ray player after the free trial, you have to purchase a license.
Here are the basic steps to play a Blu-ray disc:
Step 1Install the best Blu-ray player
Launch the best player software after you install it on your laptop. It is compatible with Windows 11/10/8/7 and Mac OS X 10.12 or above.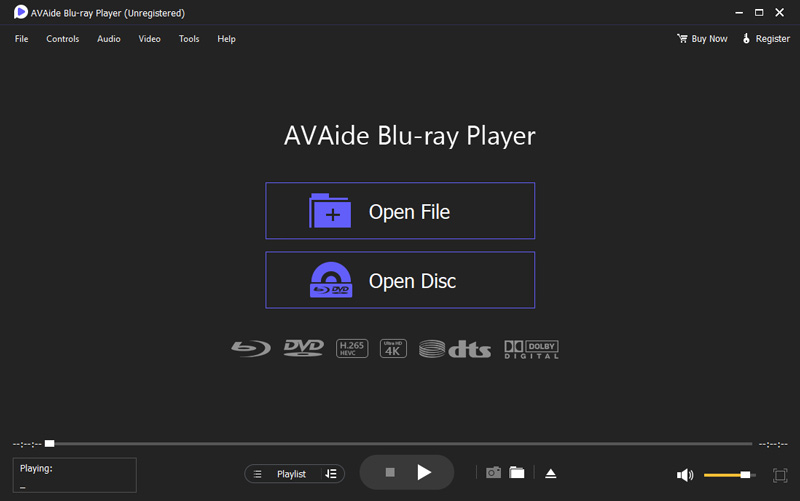 Step 2Load Blu-ray
Insert the Blu-ray disc into the external or internal Blu-ray drive. Click the Open Disc button in the home interface, and follow the instructions to open the disc.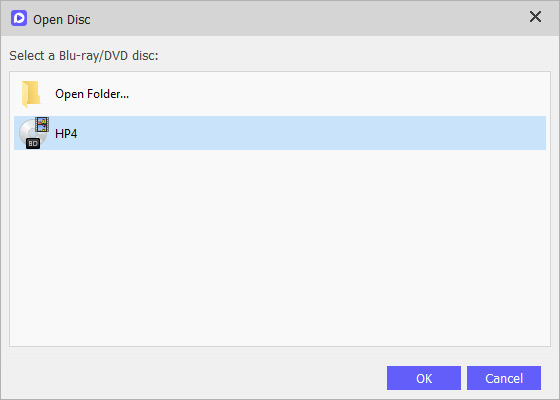 Step 3Control playback
After Blu-ray loads, the playback will initiate on the main interface. The quick controls at the bottom of the Blu-ray player on your laptop let you play, pause, stop, fast forward, and rewind the playback. At an important moment, press the Camera icon and take a screenshot. If you wish to switch to another title, open the playlist panel. The top menu bar gives you more advanced controls, such as video effects.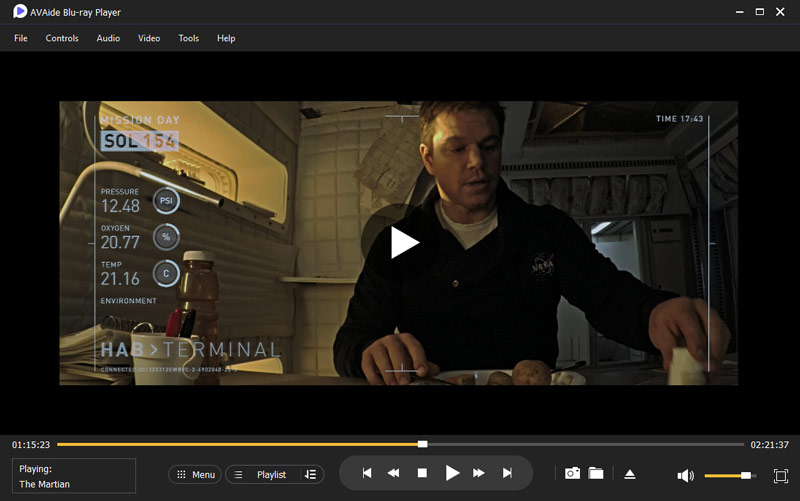 Top 2: PlayerFab Ultra HD Player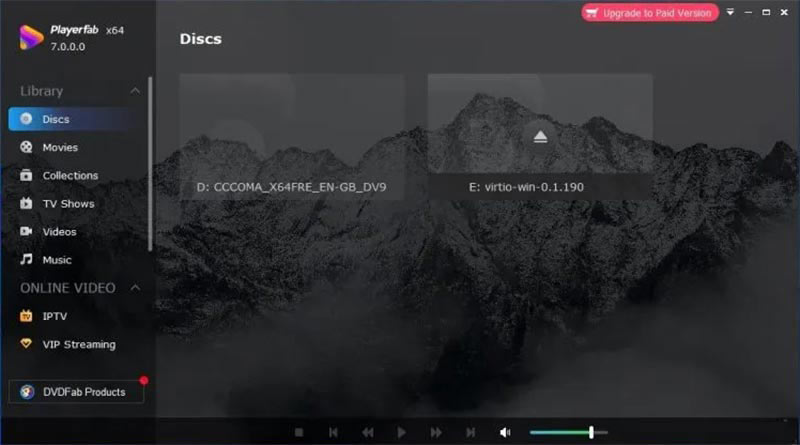 PlayerFab Ultra HD Player is an all-in-one Blu-ray player for laptops running Windows. The full version costs $79.99 per year or $99.99 for a lifetime, but there is a free version too. As its name indicated, it provides Ultra HD playback on Windows 11/10/8/7.
Pros

Play almost all kinds of video and audio formats.
Support Blu-ray, 4K Ultra HD Blu-ray, and DVDs.
Navigate through the Blu-ray menu.
Switch between PC and TV playback modes.
Cons

The free version is too basic to play Blu-ray movies.
The full version is expensive.
Top 3: VLC Media Player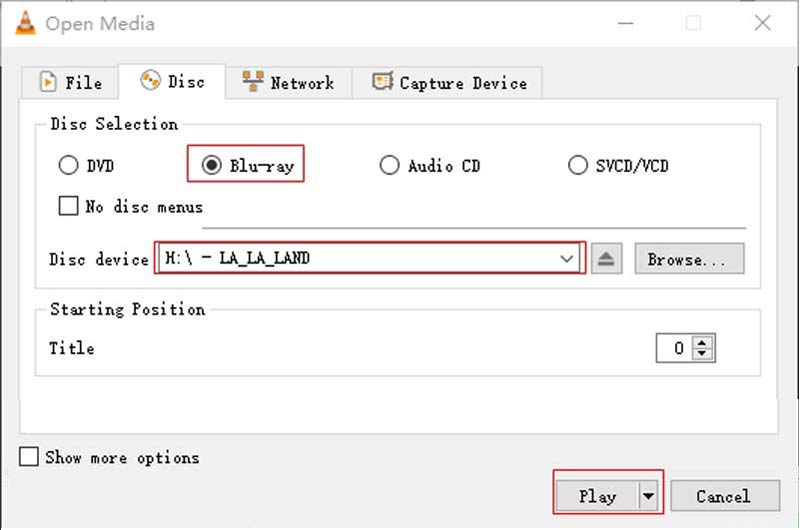 VLC Media Player is an open-source media player. Since version 3.0.18, it becomes a free Blu-ray player for laptops because the update added Blu-ray playback support. That makes it a popular option for students and people who have a limited budget.
Pros

Completely free of charge.
Play Blu-ray, DVDs, online videos, and local multimedia files.
Come with a large package of codecs.
Offer various bonus features.
Cons

The video quality is not very good.
It only supports a part of Blu-ray discs.
Part 3. FAQs about Blu-ray Player
Is it worth getting a 4K Blu-ray player?
If you have a 4K TV and wish to see its best picture, you will need a 4K Blu-ray player. Ultra HD Blu-ray discs can hold much more data than standard Blu-ray discs, so they can deliver full 4K resolution with enhanced color.
Why hasn't Blu-ray replaced DVD?
The DVD lets customers could watch the movie anywhere. By not forcing customers to switch to Blu-ray as they had with DVD, manufacturers doomed the format from the very start.
Is 4K Blu-ray better than standard Blu-ray?
A 4K Ultra HD Blu-ray disc has a much higher capacity than a standard Blu-ray disc which allows it to store a movie with Ultra HD resolution. Normal Blu-ray discs look great, but the maximum resolution is 1920p. A 4K Ultra HD Blu-ray disc delivers 3840 × 2160. Learn more about Blu-ray resolution.
Conclusion
Now, you should learn the best hardware and software Blu-ray players for laptops. All you need to do is make the best decision according to your situation. AVAide Blu-ray Player is the best option for laptops due to its lightweight design. If you have other recommendations, please feel free to leave your message below this post.
Full-featured multimedia player to play Blu-rays, DVDs, 4K UHDs, and other video/audio files.