Get your glasses ready and enjoy your 3D videos on your computer device. But wait, which media player must you use? Well, this is why we gathered six of the best 3D DVD players you can try at home. These DVD players have significantly proven when it comes to playing back 3D videos. And so, we would like to present their features, prices, and other helpful information that you will surely need in selecting one of them. Therefore, let's start this review analysis by reading the content below.
View all programs
Part 1. Top 6 Best 3D DVD Players of 2022
Top 1. AVAide Blu-ray Player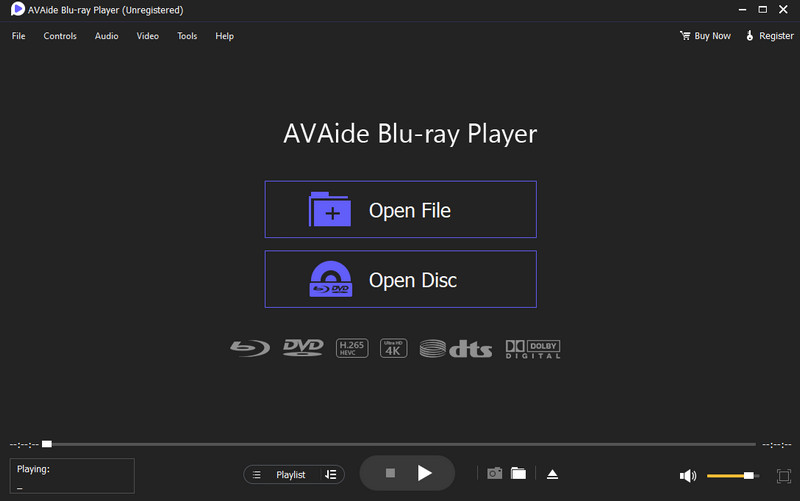 AVAide Blu-ray Player tops this rank due to being multifunctional software. This Blu-ray player can deliver stunning image displays from your 3D videos. On top of that, you will no tingly have a 3D player alone, for it can be an incredible player of 4K, DVDs, ISO files, and regular videos with any format. In addition, as part of its flexibility, you can obtain this powerful media player for both Mac and Windows. Amazingly, AVAide Blu-ray Player comes with surprisingly advanced technologies such as NVIDIA, Intel, and MDA for the image display, and Dolby and DTs for the audio sound.
Despite that, this best 3D DVD player still rings a bell for being an excellent software that uses hardware decoding that maintains being intuitive and a perfect companion for users who are new to this kind of task. So, if you are a newbie like the others, you should now try this outstanding Blu-ray player.
Pros
It plays most of the 3D video formats on your computer.
It comes with a very intuitive interface.
It is a 3D DVD Player that is recommendable for newbies.
Flexible and elegant to use.
The free version has all the beautiful features.
Cons
It needs a 3D glass for a 3D immersive effect.
It is not completely free software.
Top 2. 3D Video Player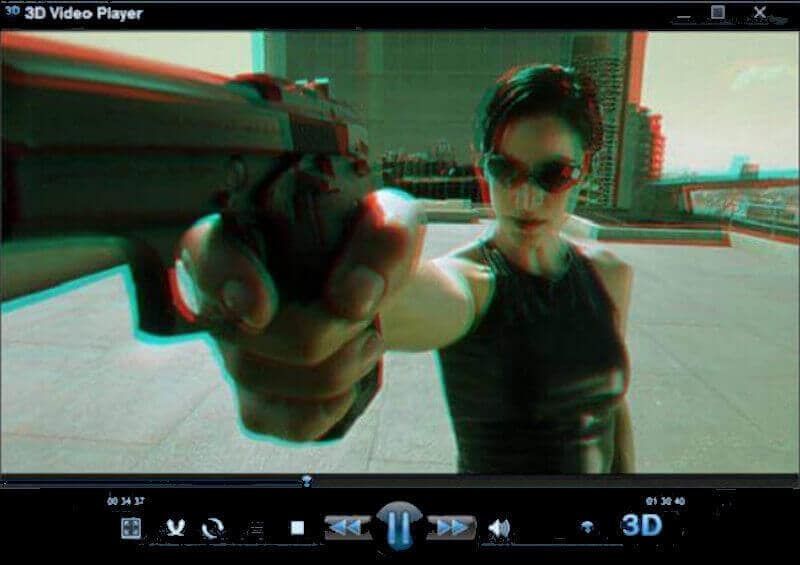 As you see in its name, this 3D Video Player flawlessly works to give immersive 3D playback results. But do you know that this software can also convert your 2D videos to 3D? Yes, it's one of the powerful features of this 3D player, aside from the 3D shifts and depth controls it provides.
Pros
It is a multimedia tool.
2D to 3D converter.
Support all types of 3D videos.
Clean and integrated interface.
Cons
It requires 3D glasses to appreciate the playback.
It is paid software.
Top 3. Bino 3D Player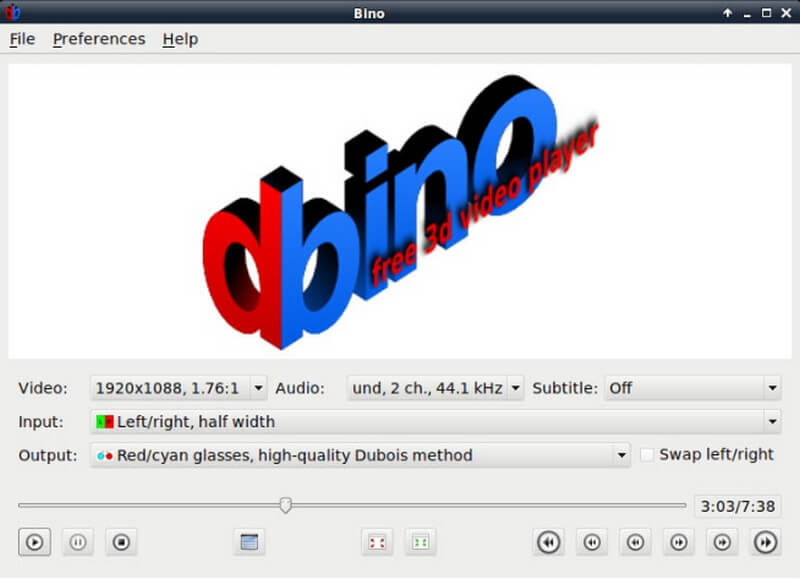 Next on the list is this Bino 3D player. It has been one of the best 3D DVD players for a decade now. Furthermore, it comes supporting stereoscopic 3D videos along with videos with multi-display content. Moreover, it is a multiplatform software that is attainable on Linux, Windows, and Mac for free.
Pros
Amazing features such as scriptable, input & outpout color control, and more.
Easy to use.
It's free software.
Cons
It occasionally crashes when in use.
The interface is somehow outdated.
Top 4. WinDVD Pro 11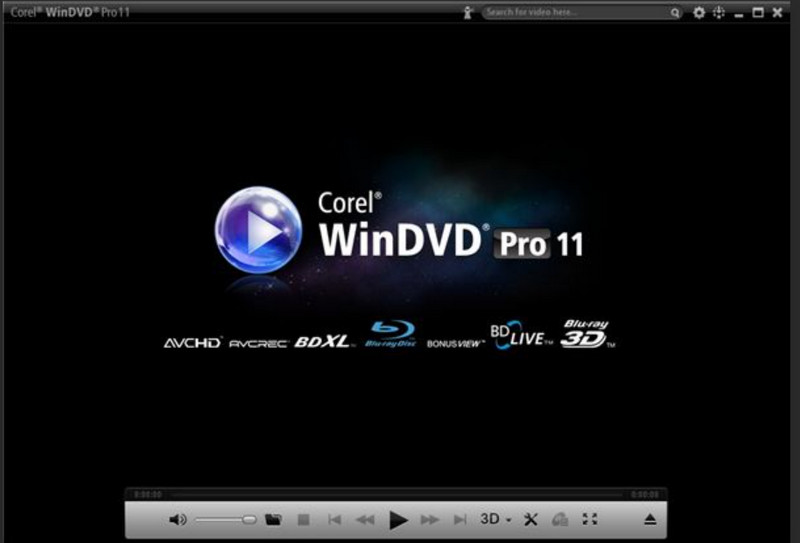 WinDVD Pro 11 is one of Corel's robust media players. It can play Blu-rays, 4K clips, and 3D video smoothly. This tool has been ringing the bell on 3D Blu-ray DVD player reviews nowadays, for it has this feature where you can easily convert the 2D videos to 3D, aside from its abilities to upscale the DVD, screen capture, and many more.
Pros
2D to 3D converter.
It supports Blu-ray and 4K playbacks.
With color correction feature.
It supports online video searching.
Cons
It sometimes crashes.
It requires additional codecs and driver downloads.
Top 5. DepthQ Player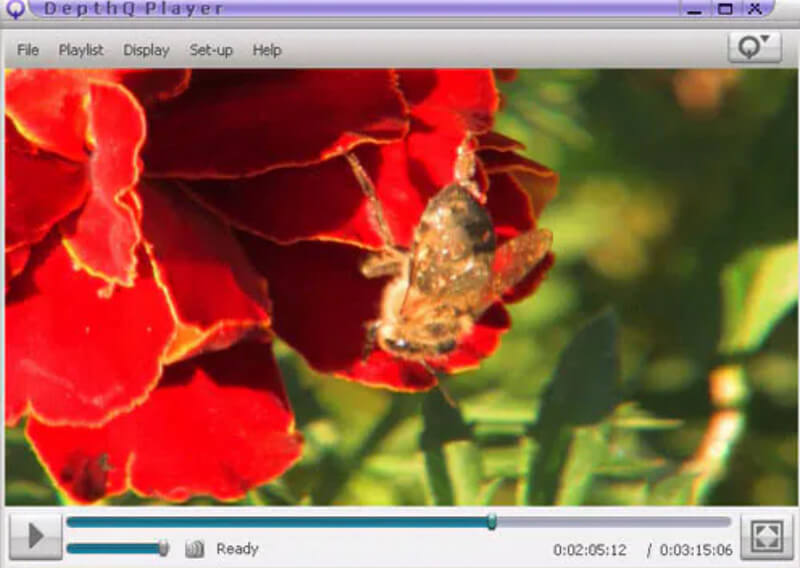 If you are seeking a professional and a full-featured 3D player, then check out this DepthQ Player. This player can play all the 3D movies you have online or on your computer. Although it's classic, you can assure that it is overwhelming with great attributes which can even extend to support more giant screens.
Pros
It is a full-featured media player.
It is easy to use.
With high resolution viewing quality.
This 3D DVD player comes with a free version.
Cons
The free version is incorporated with a watermark.
Premium plans are pretty expensive.
Top 6. VLC Player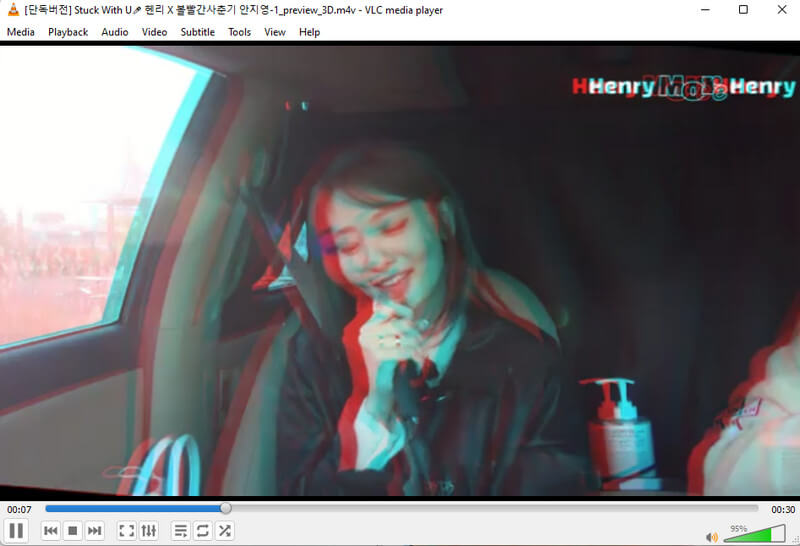 The 3D player that made it to our last spot is the popular VLC media player. It is open-source, cross-platform software with good credibility in playing various media types with almost all kinds of formats. Also, with its latest version, VLC has introduced its capability to playback 3D videos.
Pros
It is software that is entirely free.
Acquirable on Windows, Mac, Linux, and mobile devices.
It supports 4K and Blu–rays on a purposive requirement.
Flexible with various types of devices and formats.
Cons
It is not user-friendly software for newbies.
It occasionally crashes when opening files.

AVAide Blu-ray Player
Play Blu-ray & DVD discs/ISO files/folders as well as all media formats, like MP4, VOB, WMV, MP3, etc.
Part 2. FAQs about the 3D Players
Do all DVD players play 3D movies?
No. Not all DVD players are able to play 3D movies. Even Blu-ray players need a firmware capacity for them to be able to play 3D.
Can I watch 3D movies with a VR headset?
You can only watch 3D movies with a VR headset if the mobile or the device where you connect your VR is able to play 3D movies.
Can I play 3D movies on a laptop?
Yes. Using a third-party media player, you will have a smoother and more accessible experience in watching. Hence, if you don't want to use the software on this matter, you can still watch 3D on your laptop as long as you fulfill the hardware and software requirements for this.
Conclusion
There you have it, the six best 3D DVD players to watch out for. You probably have one among them that captured your favor. However, we still want you to be cautious in choosing. On the other hand, we assure you that they are reliable. But just in case you are still undecided, we highly recommend you choose the AVAide Blu-ray Player, for it improves the quality, reliability, and pricing.
Full-featured multimedia player to play Blu-rays, DVDs, 4K UHDs, and other video/audio files.