Isn't it amazing how movie entertainment at home has grown immersively via innovation? This means that, unlike before, we only settled with low-quality videos on VHS and VCD. But now enjoy the highest quality, even the 3Ds, employing Blu-rays. For this reason, as part of the innovation, players of the said discs are also part of it. As a matter of fact, there are now available 3D Blu-ray Players to check out in the market nowadays. However, not all the Blu-ray players you see give the same amount of efficiency. As they proclaim their potency, their performance shows their low quality.
So, we have come up to write a review of the best software and hardware in this article. This way, you can choose the right or perfect one for you and your 3D movies. So, without further adieu, let's not delay this any longer and start the business.
View all programs
Part 1. 6 Best 3D Blu-ray Software and Hardware Players
Top 1. AVAide Blu-ray Player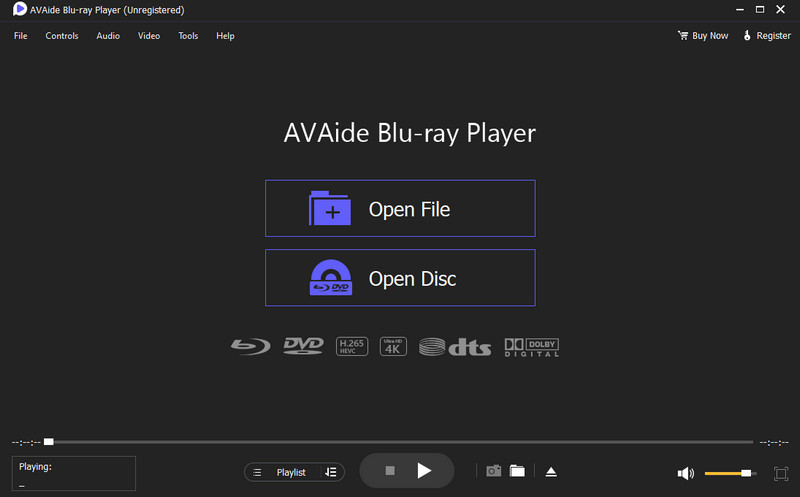 Don't miss out on this top 1 3D Blu-ray player we have for you. AVAide Blu-ray Player is a one-of-a-kind software that everyone deserves to acquire, not unless you don't want a potent and flexible player of 3Ds, 4Ks, DVDs, and Blu-rays of all kinds. This player has often been proclaimed to be an ultimate not only because of its flexibility but also because of its features and tools. AVAide Blu-ray Player comes with advanced technologies: Intel, NVIDIA, AMD, MTS, Dolby, and DTS, which we are sure can make great significance in producing high-quality images and sound from a video.
Unlike the other 3D players, AVAide Blu-ray Player lets users capture their favorite movie scene due to its high-end screenshot tool. What's more? Its online support center is always on the go, for you can contact them in several ways, and they respond in the quickest way possible.
AVAide Blu-ray Player – Enjoy Your 3D Movies
Play 3D videos in all types of popular video formats.
Provide you with video editors that are easy to tweak.
Create your movie list in the easiest way possible.
Give immersive watching experience due to the lossless quality it covers.
Pros
It comes with an intuitive interface.
Advantageous even to beginners.
Multiple features within its simple interface.
Play and eject your Blu-ray discs in a few clicks.
Very affordable and accessible to acquire.
Cons
It is free but not entirely.
Top 2. Samsung BD-H6500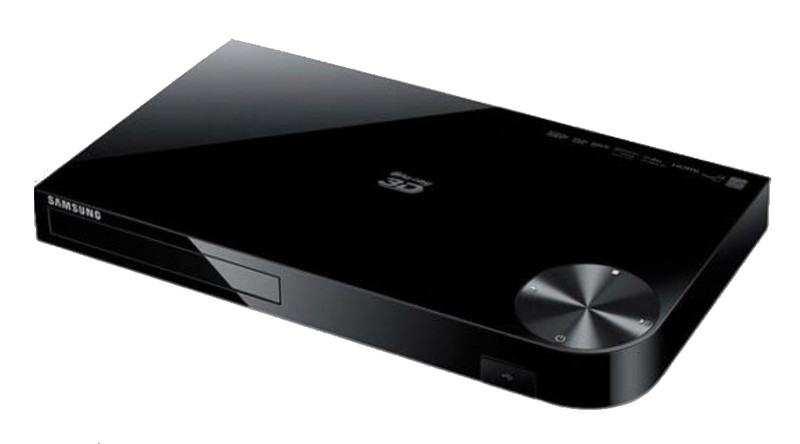 This Samsung 3D Blu-ray Player is one of the aces for playing 3D movies. This, too, has so much flexibility for disc playback. As a matter of fact, it can also have an immersive upscale and 4K videos and perform a rapid procedure in accessing movies from services players, discs, and others, as part of its dual core. In addition, it also transcodes audio with advanced technologies such as the DTS Dolby.
Pros
It supports dual-band WiFi and 4K upscaling besides 3D.
It uses advanced technologies in performing with movie watching.
It comes with a wide range of broadcast content.
Cons
It has a deficient organization of apps.
Other app features don't actually work.
Top 3. LG UBK90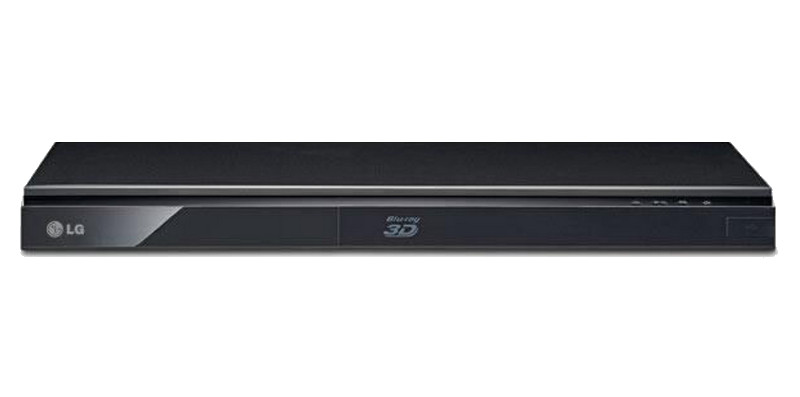 Another hardware that hits the top is this LG UBK90, the successor of the LG UP970. This LG 3D Blu-ray player has been one of the best 4K Blu-ray players for many as well and produces a matchless picture quality for 4K UHD and Blu-rays. However, it is not as perfect as it seems, for it lacks features that will sadden some A/V enthusiasts.
Pros
High-quality picture display.
With dual HDMI outputs.
With multiple options for broadcasting.
With high-end design.
It has built-in WiFi.
Cons
No subtitle selection on its remote control.
It lacks advanced playback information.
Top 4. Panasonic UB820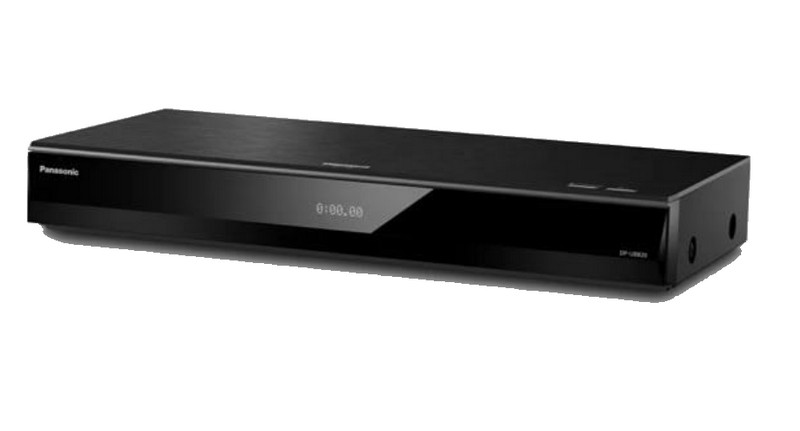 The Panasonic UB820 is what defines the flexible Blu-ray player. It smoothly plays almost all the popular discs of this generation. From CDs, DVDs, rewriteable discs, and 4K videos besides 3Ds. However, unlike the previous hardware, 3D Blu-ray players, this Panasonic UB820 does not support the SACD or DVD-Audio.
Pros
More flexible in playing all types of discs than others.
It allows users to watch online videos.
It is quick to respond and perform.
Cons
It is pricey compared to others.
It lacks support for SACD.
Top 5. Leawo Blu-ray Player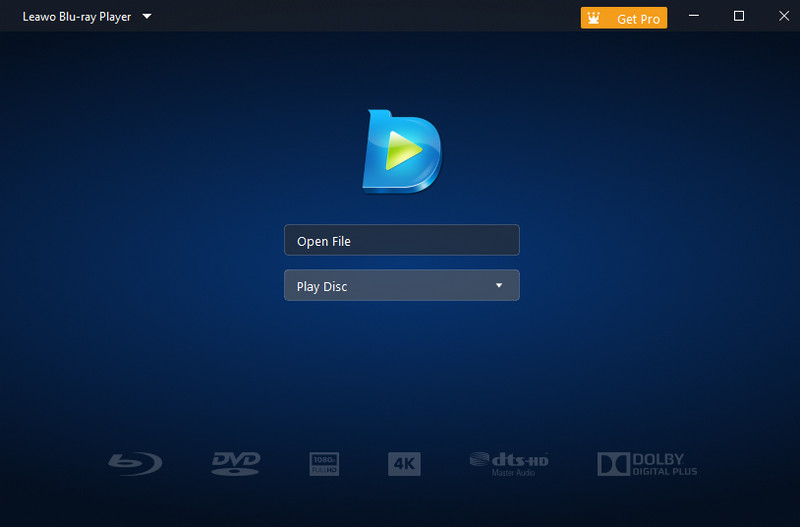 If you seek another 3D Blu-ray software player, then you can check out this Leawo Blu-ray player. It is an all-out multimedia player, just like AVAide Blu-ray Player. Furthermore, it has the ability to decode 3D videos and set them in 1080P along with high-quality audio. On top of that, you can also use it to convert your 3D videos into the preferred formats you choose from what it offers.
Pros
It has a very simple yet intuitive interface.
It can work on low-end computers.
It doesn't require a high system from your device.
Cons
It decodes 3Ds longer than the others.
It can't upscale videos.
It covers ads even on its premium plans.
Top 6. SlySoft AnyDVD HD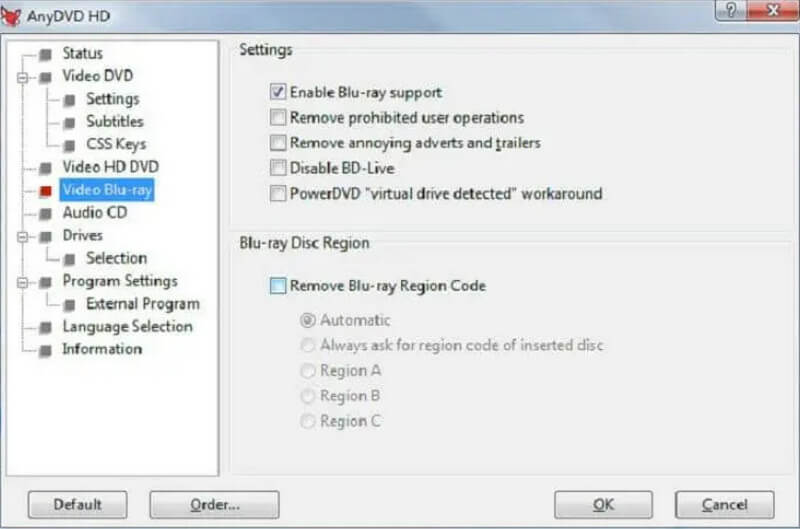 The last 3D Blu-ray player that comes with multiple functions and features is non-other than the SlySoft AnyDVD HD. Its Blu-ray player functions well in removing restrictions from media, removing annoyance, and smoothly playing back on 3D and 3D movies. However, playing the said movies will require a 3D monitor.
Pros
It comes with a 21-day trial period.
It offers Blu-ray and DVD encryption.
It connects software and hardware player for 3D discs.
Cons
It requires a 3D monitor.
The interface looks plain and dull.
It works for Windows only.

AVAide Blu-ray Player
Play Blu-ray & DVD discs/ISO files/folders as well as all media formats, like MP4, VOB, WMV, MP3, etc.
Part 2. FAQs regarding 3D Blu-rays and Players
Can I watch 3D Blu-ray movies without 3D glasses?
Yes. But, expect a lower and sometimes blurry display when you watch without the glasses.
How to play 3D Blu-ray on PS4?
To play 3D movies on your PS4, you must make sure that your console and your TV monitor are applicable for 3D too.
What are the usual file formats for 3D videos?
There are three standard video formats for 3D videos, and these are VMM, 3MM, and NMM.
Conclusion
Acquiring a Blu-ray player for your 3D videos or movies should come with a decision from a thorough investigation. You should know how your choice works and why you get it. As mentioned previously, many from the market claim to be the best, and you will only prove their claim if you test them. So, to make this simple for you to do, please rely on the review we gathered for you.
Full-featured multimedia player to play Blu-rays, DVDs, 4K UHDs, and other video/audio files.