This article identifies the top 6 best free Blu-ray players on Windows 11/10/8/7 and earlier. If you open Blu-ray files or discs in Windows Media Player, you will get nothing due to the lack of Blu-ray codec and Sony's license policy. In other words, you need a third-party media player to enjoy your favorite Ultra HD movies. There are lots of Blu-ray players on the market, but only a part of them delivers the best viewing experience. That is why you should read our list.
Part 1: Top 6 Free Blu-ray Players on Windows
Top 1: AVAide Blu-ray Player
A great Blu-ray player should be easy to use and beginners can learn it quickly. Moreover, it should come with custom options to fully control the playback and bonus tools. That is why AVAide Blu-ray Player appears at the top of the list.
Best Free Blu-ray Player
Support Blu-ray, DVD, and media players.
Play Blu-ray and videos up to 4K.
Support Dolby Digital and DTS sound quality.
Optimize Blu-ray playback with hardware acceleration.
Pros

Integrate a user-friendly interface.
Play Blu-ray discs, ISO files, and folders.
Keep the original resolution.
Full control of the Blu-ray playback.
Cons

It may take a while to load the Blu-ray if it is very large.
Top 2: VLC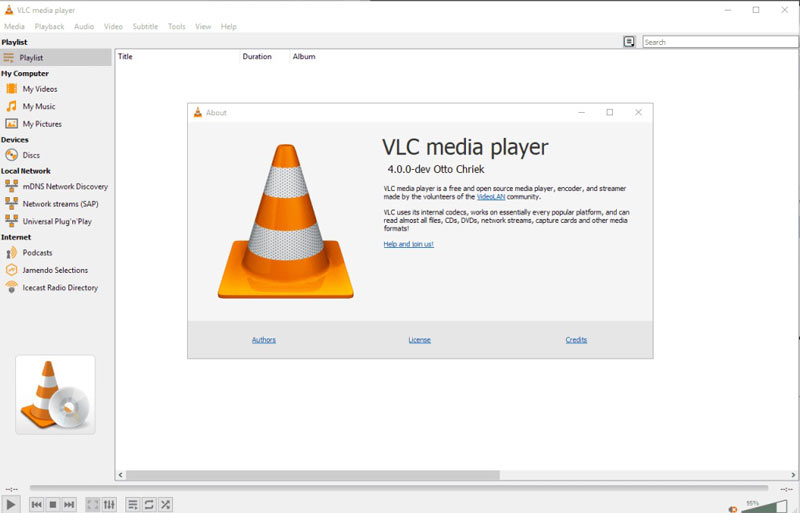 VLC is an open-source media player and a free Blu-ray player available on a variety of platforms including Windows. Unlike other freeware, VLC does not have any limitations, such as sign-up, watermarks, and more. Moreover, it comes with lots of bonus features.
Pros

Completely free to use.
Play Blu-ray discs smoothly.
Convert between video formats.
Include a large package of codecs.
Cons

It lacks video effects.
It is difficult to navigate.
Top 3: PlayerFab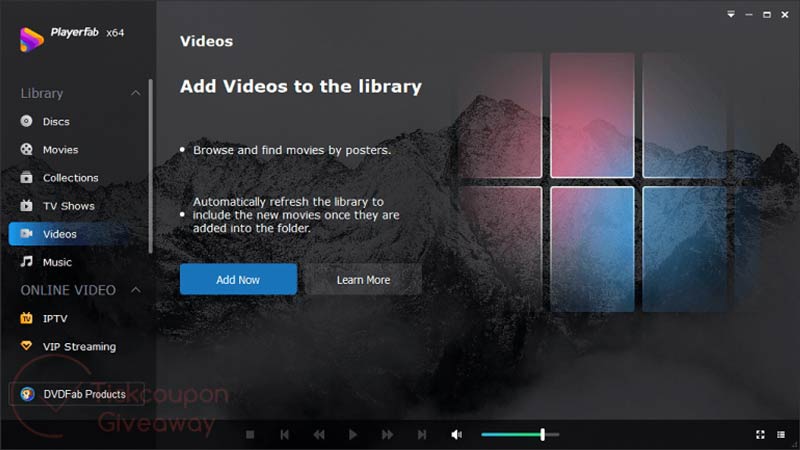 PlayerFab is a comprehensive Blu-ray player for Windows. It can play digital videos, Blu-ray, DVDs, and streaming videos. There is a free version with the basic features and a pro version that costs $169.99. The free version is enough if you just want to view Blu-ray discs.
Pros

Play 2D and 3D Blu-rays.
Save Blu-ray discs as ISO files.
Bypass region code of Blu-ray discs.
Integrate GPU hardware decoding.
Cons

This free Blu-ray player is only available to Windows.
The advanced features require an upgrade.
Top 4: Blu-ray Master Free Blu-ray Player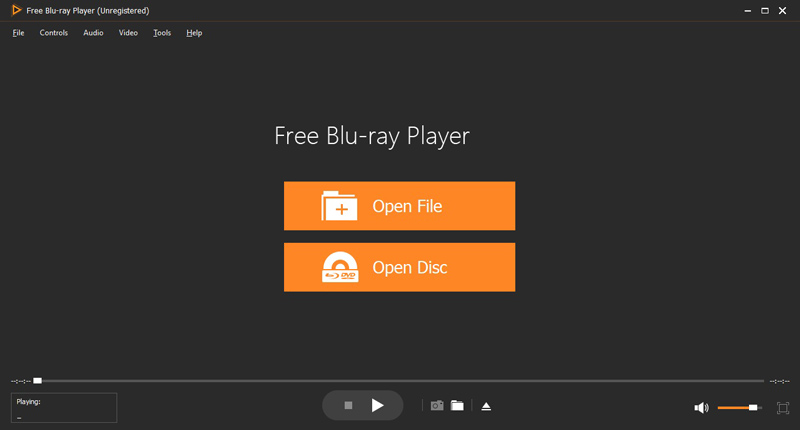 This free Blu-ray player for Windows was released by Blu-ray Master. It is a great choice to get an excellent viewing experience on PCs without paying a penny. Moreover, it is available for Mac OS X. In addition to Blu-ray discs, it can decode ISO images and Blu-ray folders.
Pros

Keep the original quality of Blu-rays.
Support Blu-rays, DVDs, and local videos.
Deliver viewing experiences with hardware acceleration.
Control the video playback easily.
Cons

It requires you to install it on your desktop.
The free version only includes basic features.
Top 5: KM Player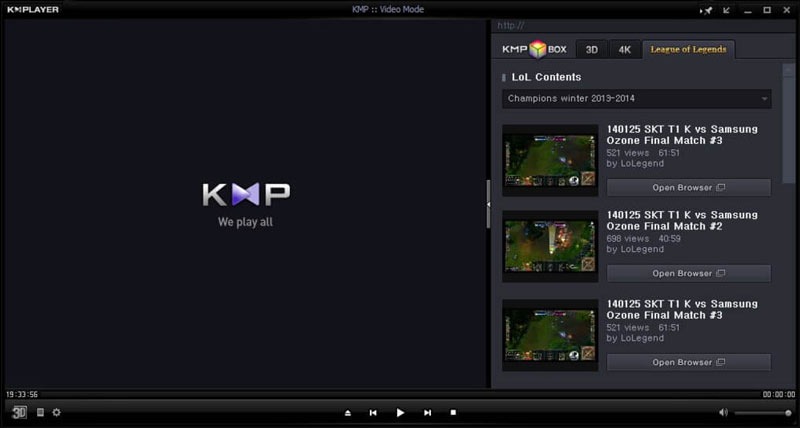 KM Player is another free Blu-ray player on Windows. It supports a wide range of digital video formats including Blu-ray and DVD due to the pre-installed codecs. Plus, it also works as a music player and a media file manager.
Pros

Play videos on Blu-ray, hard disk, and Google Drive.
Free to download and use.
Offer flexible playback controls.
Integrate a large package of codecs.
Cons

It displays ads in the interface.
It does not support 360-degree videos.
Top 6: Leawo Blu-ray Player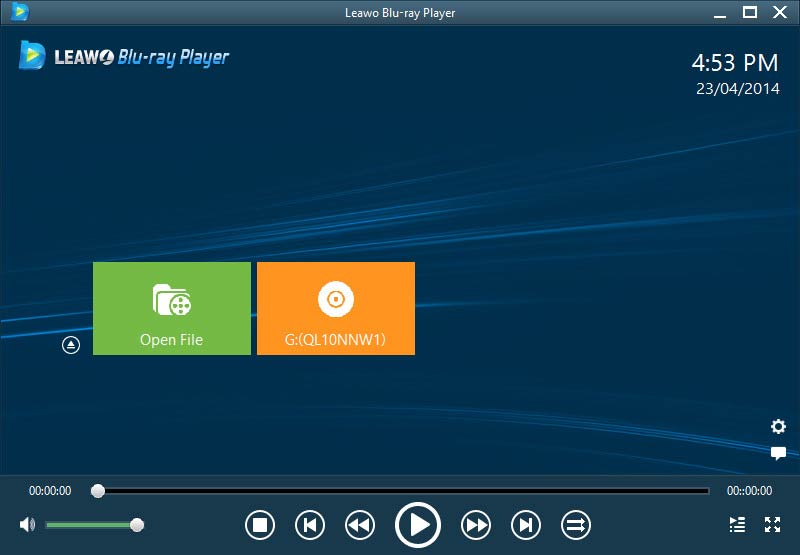 Leawo Blu-ray Player is a free Blu-ray player on Windows for both optical discs and digital videos. It provides a decent playback experience and is compatible with Windows 8 touch screen.
Pros

Integrate a sleek interface.
Load a Blu-ray disc in 20 seconds.
Support all mainstream formats.
Output audio through HDMI.
Cons

The free version supports resolutions up to 1080p.
It lacks standard disc playback features.
Part 2: How to Play Blu-ray on Windows
To help you understand how to play a Blu-ray disc on your Windows for free, we set AVAide Blu-ray Player as an example to show you the workflow. So that you can fully control the playback and get the desired viewing experience.
Step 1Open Blu-ray
Run the best free Blu-ray player on your Windows. It is available on Windows 11/10/8/7, and there is another version for Mac OS X. Insert the Blu-ray disc into the same machine. Next, click the Open Disc button, select your disc, and click OK.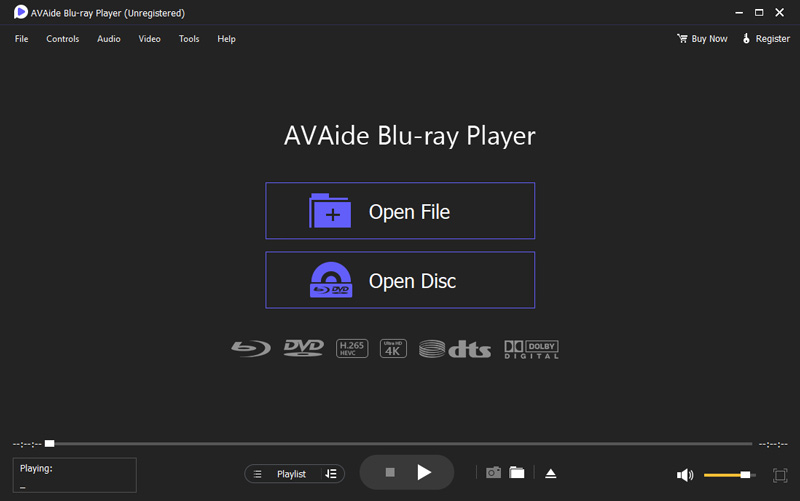 Step 2Control playback
Once the disc loads, the movie will begin playing automatically. The control bar at the bottom enables you to play, pause, stop, fast forward, and rewind the movie easily. The Camera icon is used to make a screenshot of an important frame. If the sound is too high or low, you can adjust the volume. To get advanced controls, such as video effects, go to the top menu bar.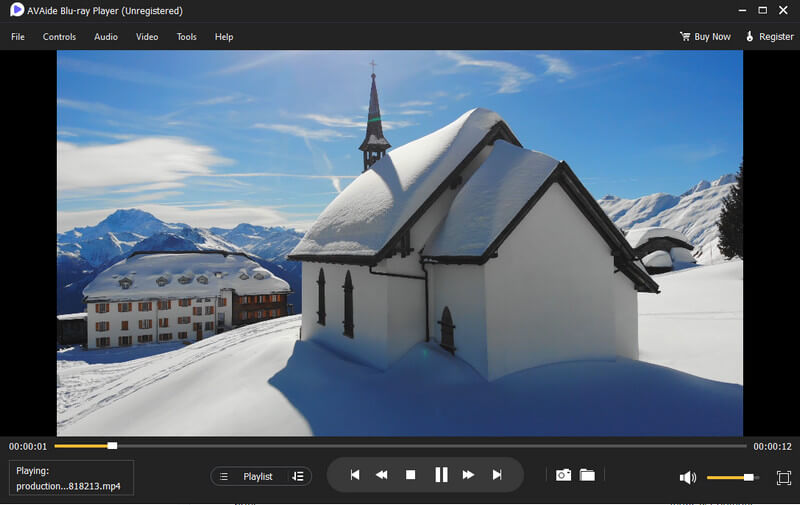 Part 3: FAQs about Free Blu-ray Player on Windows
Does Windows 10 have a Blu-ray player?
No. Windows Media Player, which is the built-in media player and manager on Windows 10, does not support Blu-ray discs. If you would like to watch a Blu-ray movie on your PC, you need to download a third-party player.
Why cannot Windows play Blu-ray?
A Blu-ray disc is encrypted by copyright protection. You need a powerful media player to decrypt it. Moreover, you must use a Blu-ray driver to play Blu-rays. DVD drivers cannot decode Blu-ray discs.
How can I get a free DVD player for Windows?
You can search for a free DVD player in Microsoft Store and install it on your PC.
Conclusion
This article has reviewed the top 6 best free Blu-ray players on Windows 11/10/8/7/XP/Vista and earlier. Some of them are completely free to use and others just offer the basic features in the free version. AVAide Blu-ray Player is a good option if you intend to get the best experience. Better recommendations? Please write them down below.
Full-featured multimedia player to play Blu-rays, DVDs, 4K UHDs, and other video/audio files.