What is the importance of a free movie maker and video editor? Well, it's humorous to watch a variety of video content online. Nowadays, you can search for a video of any kind, such as cooking shows, Mukbangs, daily living blogs, and more. We cannot deny the vast increase of videos uploaded to different streaming sites, making people fond of it. In addition, due to the public demand and the undeniably high revenue, more and more are switching to video content making.
For this reason, video editors msot, especially moviemakers, are getting on demand. Hence, you cannot give in quickly on the available tools because not all free movie creators can give you the efficient, secure, and robust service you deserve. Fortunately, we have gathered, reviewed, and tested 10 of the best tools for the different platforms you use.
Part 1. Top 10 Best Movie Makers and Their Attributes
1. AVAide Video Converter
The AVAide Video Converter has risen to the top. This ultimate video converter has now been labeled as the multi-featured free movie maker software of the year. Furthermore, it has undeniably powerful tools that they can embellish even your hideous videos. Its video enhancer tool can remove the noise, upscale the resolution, optimize brightness and contrast, and reduce the shaky effect on your videos.
What's more, this wonderful tool gives its users the most delightful themes, filters, and effects that will give radiance to your content. You don't need to worry about what kind of video you created, for it supports roughly 400 various video inputs and output formats and devices.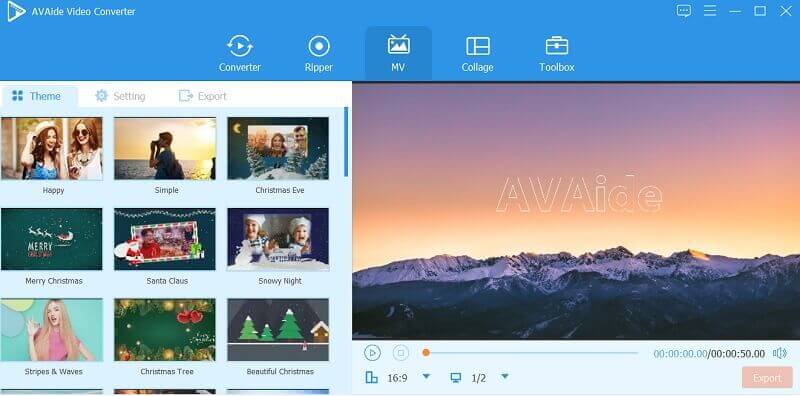 Key Features:
◆ Ultrafast conversion process.
◆ Hardware acceleration technology.
◆ Robust enhancing tools for video and audio.
◆ Free movie maker and video editor.
◆ Collage maker for video and images.
Pros

It supports tons of formats.
Come with the kinder interface.
Allows sharing the videos online.
It can be used on Windows, Mac, and Linux OS.
It offers the bulk conversion for video and audio.
Customizable to no watermark.
Cons

Purchasable though it has a free trial version.
No movie maker for the online version.
Platform:
◆ Software: Windows, Mac, and Linux OS.
◆ Video converter with online version.
2. iMovie
iMovie is one of the most powerful video editors in Mac and iOS. Furthermore, this program has the alluring video effect and filters that please everyone using it. This free movie maker software has been giving its users enthusiasm and giving its devotees an extraordinary experience in video editing. With this being said, it can probably turn the user into a pro. On the other hand, beginners might find it challenging to use due to its confusing interface.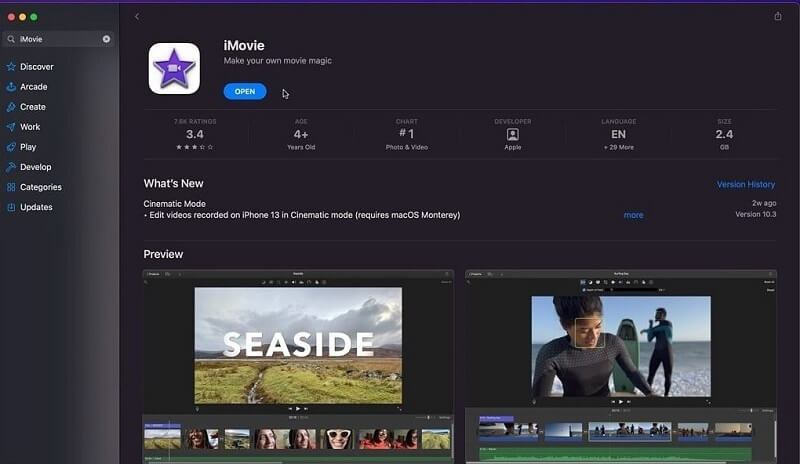 Key Features:
◆ Movie trailer maker.
◆ Tons of video effects and enhancers.
◆ Movie sharing tool.
◆ Green screen controller.
Pros

It's an entirely free tool.
It can handle videos with high resolution.
It offers keyboard shortcuts.
Cons

Not workable on Windows.
Difficult to import and export videos.
With a confusing interface and procedure.
Platform:
◆ Mac.
◆ iOS 15 and up.
3. KineMaster
KineMaster is a free movie maker app that turns out to be the most commonly used video editor of neophyte bloggers today. Furthermore, this full-featured mobile application has something to brag about because it enables the users to manipulate their videos and turn them into extraordinary ones by using the effects, filters, and video enhancing tools.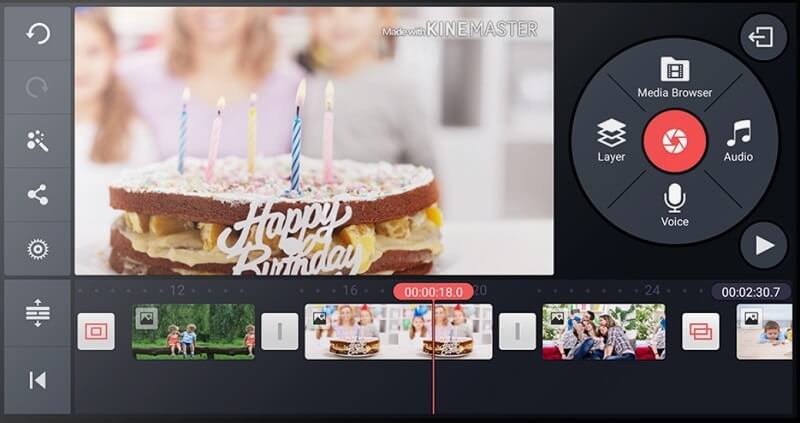 Key Features:
◆ It has a sound effect, voiceover, and voice changer tool.
◆ It has tons of special effects.
◆ Advanced effects are available.
◆ It offers animated titles.
Pros

With an intuitive interface.
With support with audio and video layers.
It supports 4k video resolution.
Cons

No video format converter.
The free movie maker with a watermark.
Purchasable premium version.
Platform:
◆ iOS.
◆ Android.
4. Clipchamp
Finally, the first online video editor tool has climbed to top 4. Clipchamp is a kind of online tool that can bring out the best from your videos. In fact, this tool offers the users enough presets in editing their videos for free. However, if you want the better version of Clipchamp where multiple layouts, templates, and video editing tools are offered, you better purchase its premium plans.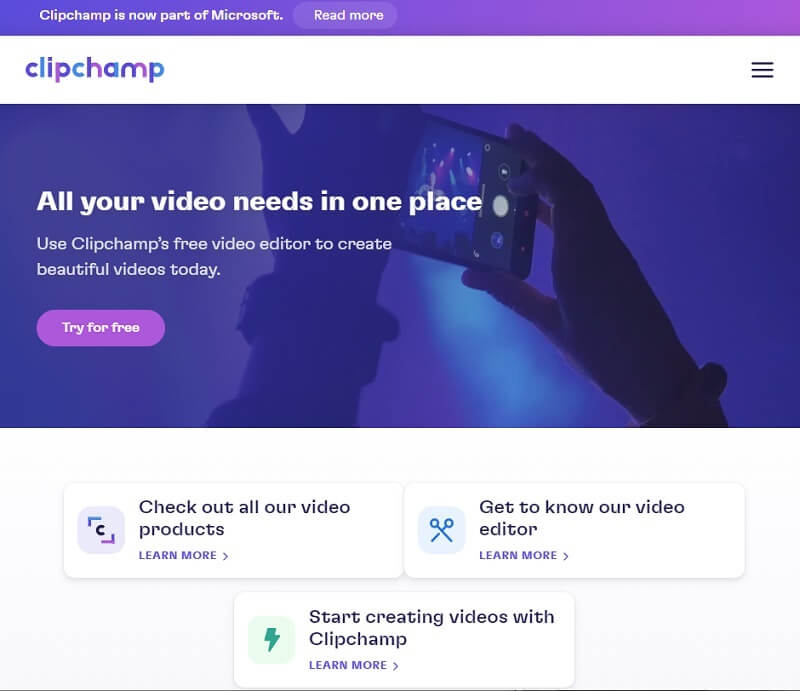 Key Features:
◆ Green screen video editor.
◆ Picture in the picture editor.
◆ Audio visualizer.
Pros

It's an easy-to-use free movie creator.
No download is needed.
Cons

Only 480p output for the free version.
Watermarked outputs for the free version.
Platform:
◆ Web-based
5. OpenShot
The OpenShot is probably one of the best completely gratis tools of the year. Yes, this program will serve and beautify your videos by all its might without spending a single penny. Imagine having the privilege to navigate its powerful editing tools, effects, and filters for free.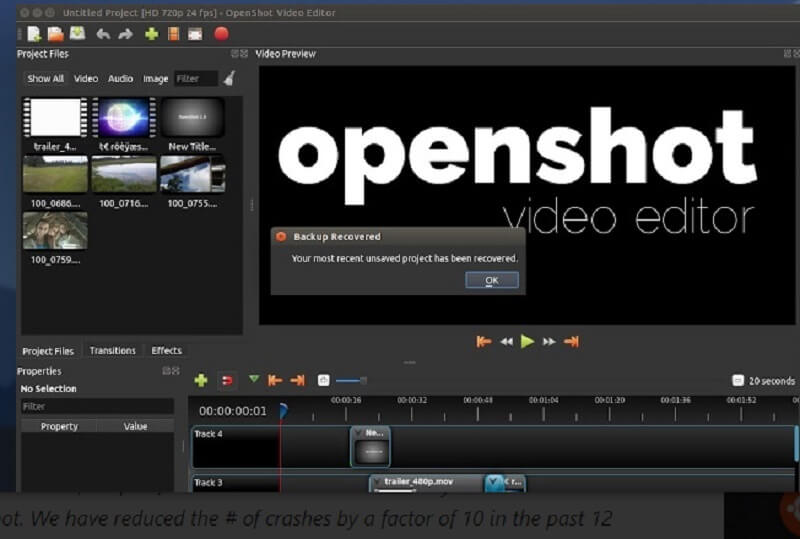 Key Features:
◆ Keyframe animation.
◆ 3D animated effects.
◆ Real-time video transitions.
Pros

User-friendly interface.
Free use of video editing tools.
Cons

Slow phase of the update.
It crashes sometimes.
Platform:
◆ Desktop
6. VideoPad
Another free movie maker and video editor on the top is the VideoPad. This software offers very facile features that will help you obtain high-quality video content. Furthermore, VideoPad enables its users to customize their videos by using its special effects on overlays, transitions, sound effects, and color.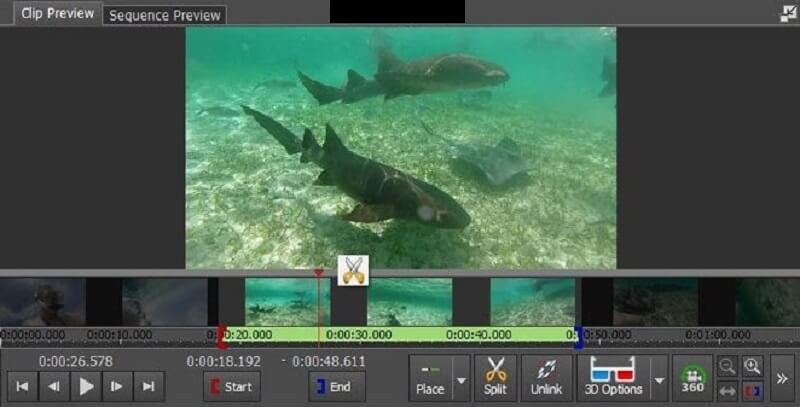 Key Features:
◆ It's with video-enhancing tools.
◆ 3D video editing tool.
◆ Adjustable transitions.
◆ Video sharing.
Pros

It has an intuitive interface.
It easily uploads videos online.
Cons

Too simple for professionals.
Crashing during the trial.
Platform:
◆ Desktop and Mac OS
7. Movie Maker 10
The Movie Maker 10 is a free movie maker software exclusively for Windows-based devices only. Furthermore, this tool contains essential editing tools such as trimming and merging and its beautiful features such as filters and effects. If you are a Windows device user and would like to have the simple yet powerful tool moviemaker, this one will fit you.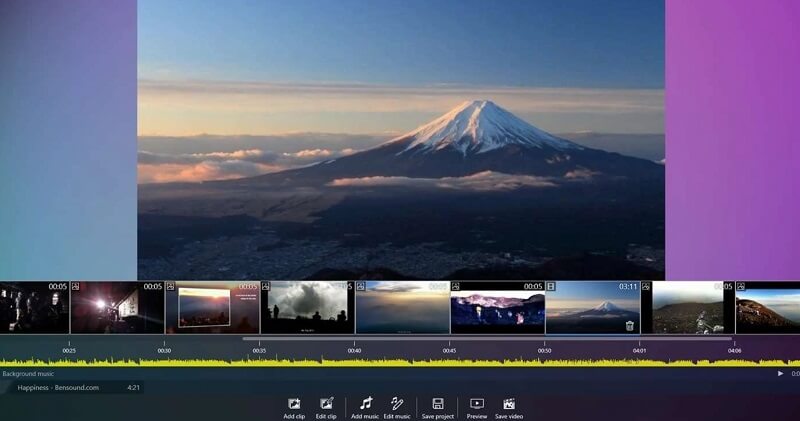 Key Features:
◆ With animation tools.
◆ Multiple enhancing tools.
◆ Video transitions.
Pros

Totally free to use.
With the ability to share videos.
With auto preview.
Cons

Without saturation and contrast optimization.
Difficult to install.
Platform:
◆ Windows OS devices.
8. Photo App
The Photo App is the latest and replacement of the Windows Movie Maker today. It is the built-in free movie maker and video editor of Windows OS computers. Hence, when it comes to its capabilities, Photo App only offers the basic fundamentals of video editing, unlike the other featured tools. On the other hand, this freeware enables its users to experience a variety of filters and 3D effects. In all fairness, the Photo App supports numerous various video and photo formats, which anyhow makes it versatile.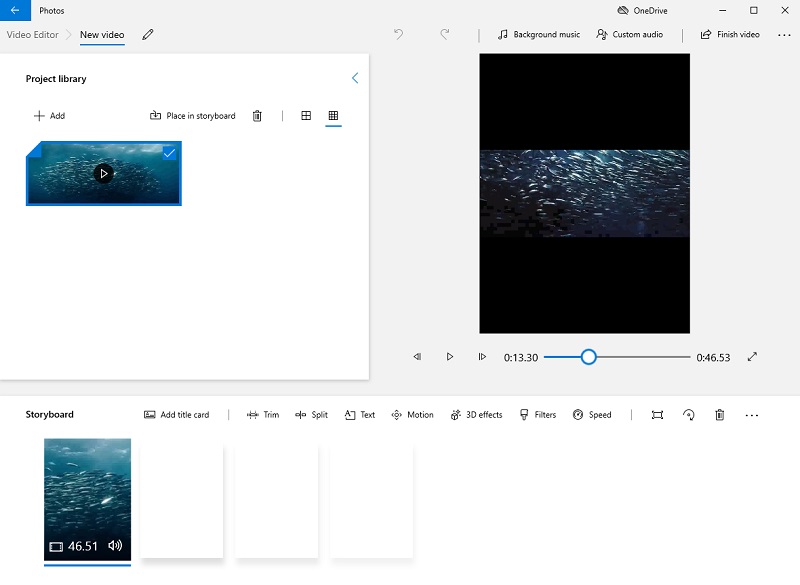 Key Features:
◆ Camera motion effect.
◆ Tons of 3D effects.
◆ Title card customization.
Pros

Built-in/free movie maker.
With a very facile interface.
It enables you to customize the audio.
Cons

Limited features and tools.
The interface is dull.
Platform:
◆ Windows OS devices.
9. VideoShow
The VideoShow is a mobile application that edits and creates wonderful videos for your blogs. In addition, it is one of the multi-featured software that gives users professional quality outputs while customizing their videos' background, beauty effects, soundtrack, etc.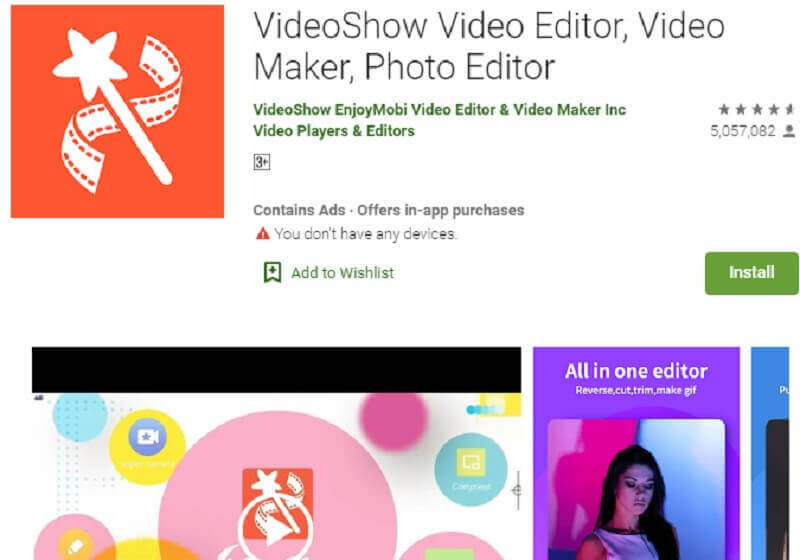 Key Features:
◆ FX and Beauty effects post-processing.
◆ Tons of filters, frames, stickers, and backgrounds.
◆ Editing tools for cinematic videos.
Pros

It's versatile.
Easy to use.
Free movie maker app.
Cons

Limited features compared to the pro version.
Exporting file issue.
Platform:
◆ Android, iOS
◆ Desktop, and Mac
10. Jahshaka
Last but not least is the Jahshaka. This editing software shows and offers advanced features and tools, for it is one of the most innovative software in history today. Furthermore, its upgraded particle effect, 3D dimension, and neat interface amaze many, along with its loose price.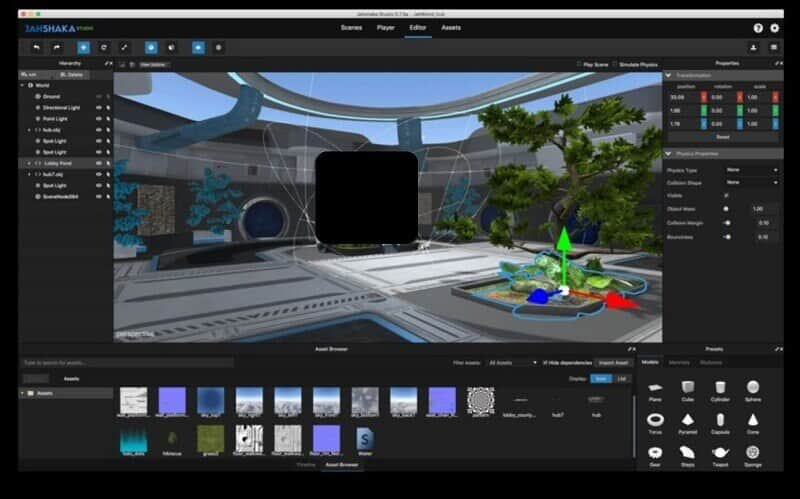 Key Features:
◆ Particle effect structure.
◆ Shader and material tool.
◆ 2D and 3D objects.
Pros

An ultramodern tool.
It is safe.
Cons

Demanding installation.
With a confusing interface.
It needs a VR headset.
Platform:
◆ Desktop
◆ Mac
◆ Linux
Part 2. How to Create Instantly Great Movie with AVAide Video Converter
Now, to show and give you an idea on how to get the Number 1 movie maker for free. It's also the best video metadata editor. See the detailed guidelines below.
AVaide Video Converter - The Number 1 Movie Maker
The most versatile software today.
Offer a simple yet amazing interface.
Create extraordinary video content.
Tons of beautiful filters, effects, and themes await you.
Support a wide range of video and audio formats.
Step 1Upload Your Files
Launch the tool, and go to MV. Click the Plus sign at the bottom of the interface to add your video files.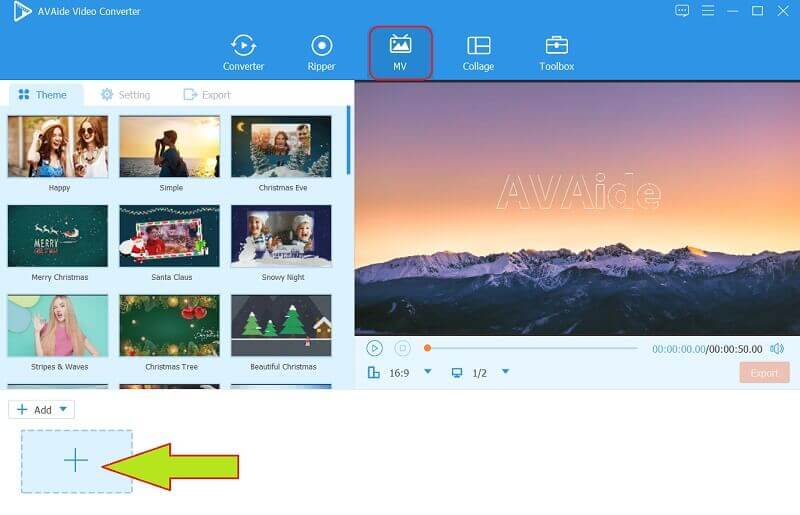 Step 2Optimize the Videos
Edit the videos using the editing tools presented above the files. Also, if you want to add effects, click the Edit option of this free movie creator, then go to Effect & Filter.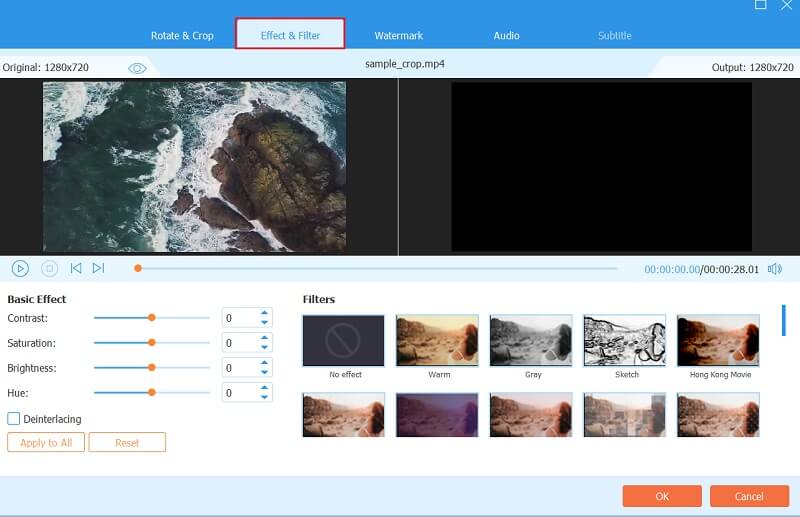 Step 3Theme Selection
This time, you can choose among the themes presented on the interface. Once selected, hit the Export button.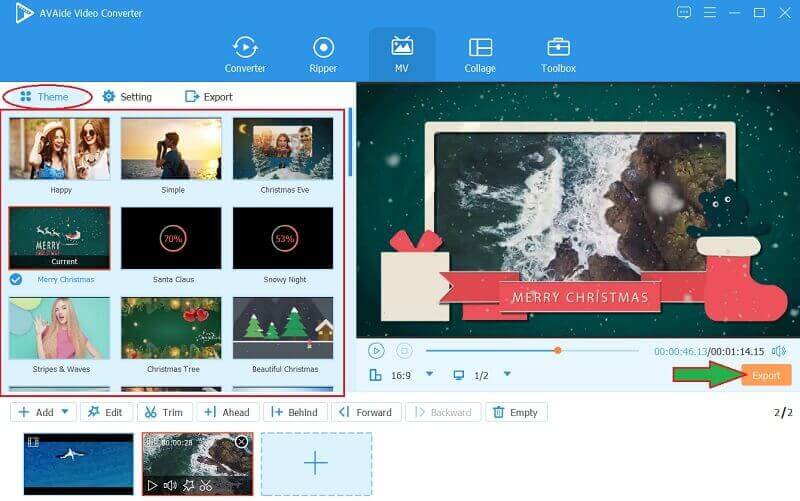 Step 4Save the Movie
To save the movie, finalize the presets needed, then click the Start Export.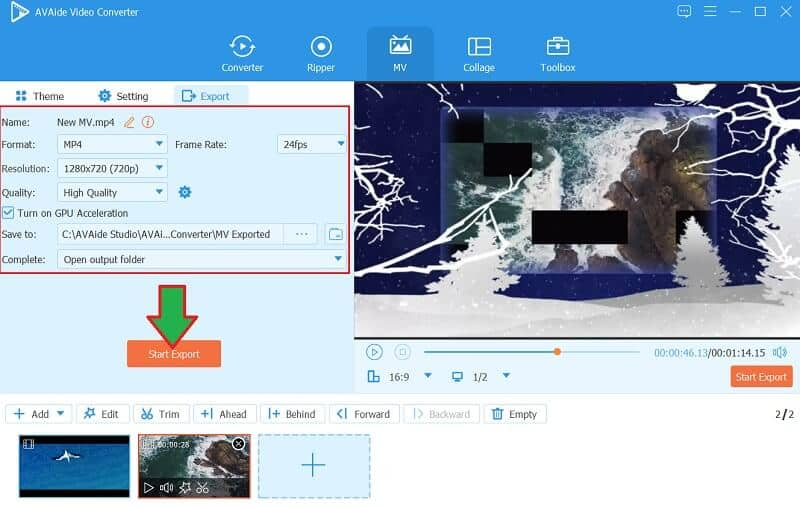 Part 3. FAQs About Movie Making
Is the Windows Movie Maker still available for download?
Yes, but as a plug-in only because this software was discontinued in 2017. Hence, Windows 7 desktops still have it.
Does the AVAide Video Converter have a free movie maker online?
AVAide has an online video converter but unfortunately doesn't have the movie maker yet. Hence, its desktop version is a good enough tool to give you wonderful movies.
Can I add subtitles to my movie using AVAide Video Converter?
Yes. AVAide enables you to add subtitles and customized watermarks to your movies unlimitedly.
Conclusion
See, all the featured moviemakers in this article deserve praise for showing their worth and power gratuitously when it comes to video editing. Now the choice is yours to make. But of course, we encourage you to use the AVAide Video Converter for you to exceed the peak of beautifying video content. Cheers to more views and likes ahead!
Your complete video toolbox that supports 350+ formats for conversion in lossless quality.