YouTube has been one of the most popular video platforms globally, and its popularity has been ever going upwards. You could be a beginner for creating YouTube movie, or just having some fun sharing content with your friends on YouTube, and you need to find a YouTube movie maker matching your needs.
No worries, we have made a complete list of the best YouTube movie makers available for your content production as smoothly as possible.
Part 1. Best YouTube Movie Maker Overall (Recommended)
With great honor, we list AVAide Video Converter as the overall best choice as a YouTube movie maker. AVAide Video Converter has native support for Windows 10, covers most of the features you might need to create YouTube videos, and much more:
AVAide Video Converter
Easy video editing tools, edit your video without any professional-level knowledge
Feature-rich: add watermarks, add background music, special effects, etc.
Up-to-date with the latest popular formats and video platforms support.
Export to YouTube formats easily with one simple click.
Easy Editing with the Best YouTube Movie Maker
AVAide Video Converter stands out for being the most compiling YouTube Movie Maker you would ever imagine. Being the top choice in many scenarios, It is able to make video clips and shots, add texts and sound effects with a huge variety of filters.
Trimming, resizing, or rotating your video could never be so easy as with AVAide Video Converter. If you wish to add a voice-over overlay to your YouTube gaming footage, AVAide Video Converter supports such features.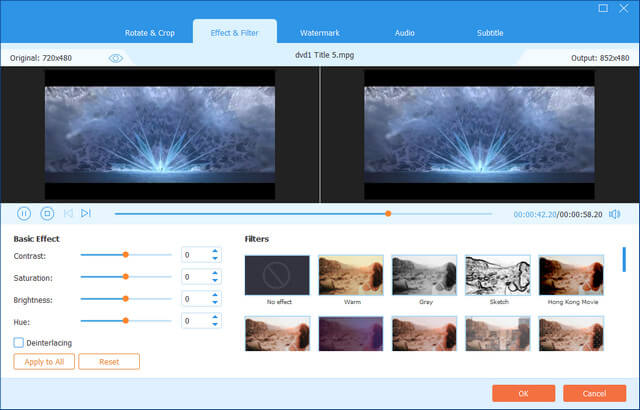 Creating MVs for Your YouTube Videos
If you are fond of creating MVs on YouTube, AVAide Video Converter has a feature that is tailor-designed for you. Simply download the software, you would be able to easily edit, trim, make adjustments, change video settings, pick a theme, etc. You are even able to add special effects to your video stash such as Fade In/Fade Out effects, Loop Play, and so on. You could also select your background music as you desire to. Last but not least, exporting your MV to a YouTube-friendly format is as easy as several clicks away within AVAide Video Converter, no need to worry about complex formats.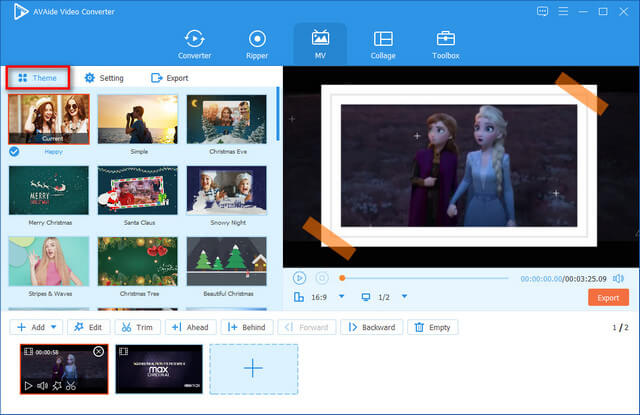 Part 2. Other Free YouTube Movie Makers
Adobe Spark
Adobe Spark features stock photos and example videos that would turbocharge your creativity, and are freely accessible from any web browser regardless of whether you are using a PC or Mac, or even using a mobile device. Adobe Spark also allows you to change the music, text, and theme of your video according to your direction and its simple workplace also produces professional-level video content for multiple YouTube channels already. If you are looking for a unique and budget-friendly YouTube movie maker, Adobe Spark would inspire you.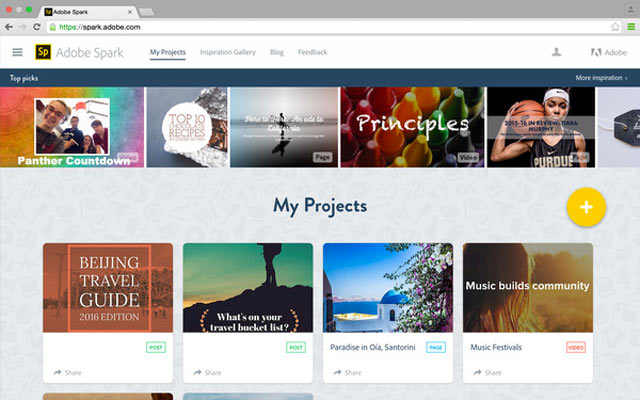 PROS:
Rich stock photos and sample videos.
Easy to use, simple and elegant user interface.
Free to use.
CONS:
Free version has watermarks. Adobe would charge a $9.99/m fee for premium access.
Video rendering could be slow.
Windows Movie Maker
The default option for many PC users for a decade. Windows Movie Maker has been one of the most popular choices for entry-level video production tools, trusted by a huge fan base. For a basic workflow, Windows Movie Maker fits perfectly your need to create a less than 10 minutes short YouTube clip. One of its killer functions that greatly suit a YouTube movie maker is that: Windows Movie Maker has a built-in audio recording function that allows you to add an audio commentary over your recorded gaming footage, ready for uploading to YouTube. Last but not the least, it is free.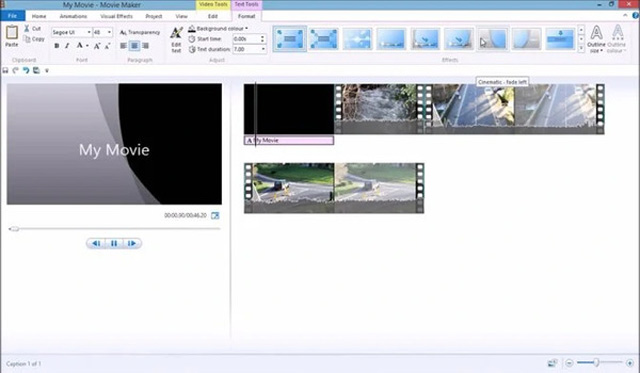 PROS:
Robust performance for a decade-old software.
Voiceover functionality gets a YouTube video maker job done well.
Free of charge.
CONS:
Has been discontinued by Microsoft, not available in the newer Windows 10 system any longer.
iMovie
If you are using a Macbook, you should have already heard of iMovie. It is the Apple equivalent to Windows Movie Maker and as in common Apple fashion, things could be only better. iMovie enables you to easily edit, cut, merge, mix, crop, rotate, trim, or remix videos designed for YouTube usage. For a good video production software and a decent YouTube Movie Maker, iMovie hits every checkbox good and sound.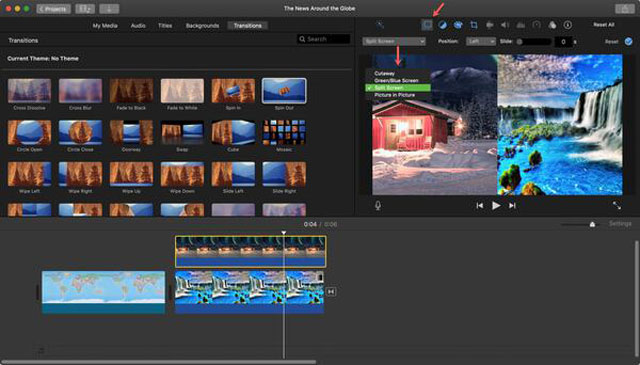 PROS:
More than enough effects to choose from for making YouTube videos.
Supports HD and 4K exports.
CONS:
Mac only, not available for PC users.
Import formats are limited.
Veed Online Video Editor
If you want to have a simple and free-to-use video editor, then Veed Online Video Editor won't let you disappointed. It has all the basic but powerful editing features like trim, crop, cut, rotate, add subtitle, apply filters, and more.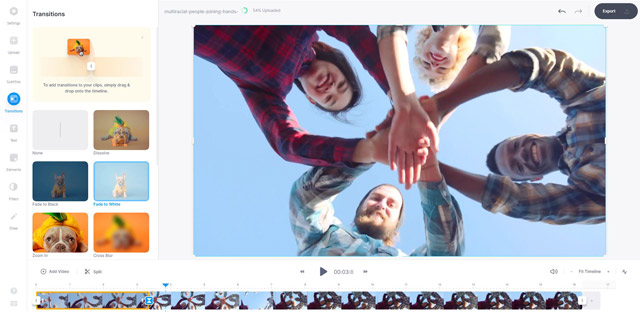 PROS:
Easy to use.
No need to download software.
Supports various output format, such as MP4, MOV, WebM, etc.
Part 3. FAQ about Selecting a YouTube Movie Maker
1. How can I find a good YouTube Movie Maker if I'm on a budget?
Most of the choices we listed are either free or budget-friendly than more advanced and professional tools such as Adobe Premiere Pro, Final Cut Pro. They are also easy to learn and use. There is some other free open-sourced software on the market available however they are usually buggy and difficult to learn.
2. Is there any web-based video editor that serves as a good YouTube Movie Maker?
You should try YouTube Creator Studio. It is a web-based YouTube movie maker which allows you to make basic editing such as clipping trimming and adding an end screen.
3. I used Windows Movie Maker as a YouTube Movie Maker, but now I can't find it anywhere.
Microsoft has ended the life-cycle of Windows Movie Maker since 2017. If you are still willing to find a good YouTube Movie Maker, AVAide Video Converter is a solid alternative for Windows users.
Conclusion
Producing videos for a popular social media platform consistently and keep the engagement could be proven to be a difficult task. In searching for a good YouTube Movie Maker app, we compiled a list of the most popular options and crowned AVAide Video Converter as the best choice.
Your complete video toolbox that supports 350+ formats for conversion in lossless quality.