Perhaps most of us have muddled searching for our favorite video file. One of the main reasons for this is that our media files are not properly identified. The tendency is, we keep on skipping until we get to the right track. Most of the acquired videos have their own labels, but not for the recorded ones.
To continue, when we record valuable moments such as family gatherings, weddings, birthdays, or even the first step of your precious child, the videos are just saved according to the date and time. On this note, consider proper tagging. Luckily, this article will introduce you to the most ideal video metadata editor on Mac and Windows devices, which you can use anytime anywhere.
Part 1. Extended Knowledge About Video Metadata Editor
To properly address the tools, let us have enough knowledge about metadata editing first. The metadata is the details contained in your files such as the name, date, and other details about them. Therefore, the means to edit, add, and personalize the video information is through a video metadata editor. In addition, with the help of metadata editing, you can claim your personal video as your own.
Part 2. Top 6 Video Metadata Editor Tools for Mac and Windows OS
In relation to the matter, there are lots of software that give easy procedures in metadata editing. Hence, in this post, we will give you the greatest among the video metadata editor software.
Top 1. AVAide Video Converter
The AVAide Video Converter is the most dedicated software for video and audio files. In fact, aside from working perfectly in file conversion, it also has the most effective metadata editor today. Moreover, it currently supports multiple file formats such as AVI, WAV, WMV, ASF, WMA, MP3, MOV, M4V, 3G2, M4P, M4B, M4R, M4A, AND MP4. To see how this software works, allow the steps below to guide you.
Step 1Install the Metadata Editor
First, download and install the tool on your PC. To help easily, tap the download button below. Afterward, launch the video file metadata tag editor.
Step 2Upload the Video File
Once launched, go to the Toolbox portion. Choose and click then the Media Metadata Editor. Upload your video file by tapping the Plus sign at the center of the interface.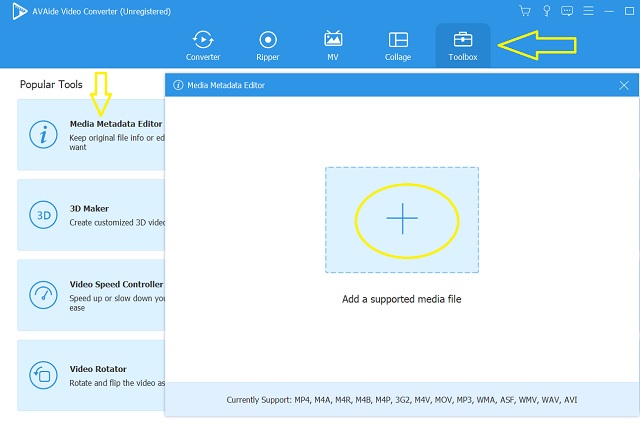 Step 3Modify the Video
Fill in the information that you want to modify. You could write any title, year, comments, and other information applicable in the list of data. Feel free to also include a photo as the Cover for your file by just clicking the Plus sign, then hit the Save button after.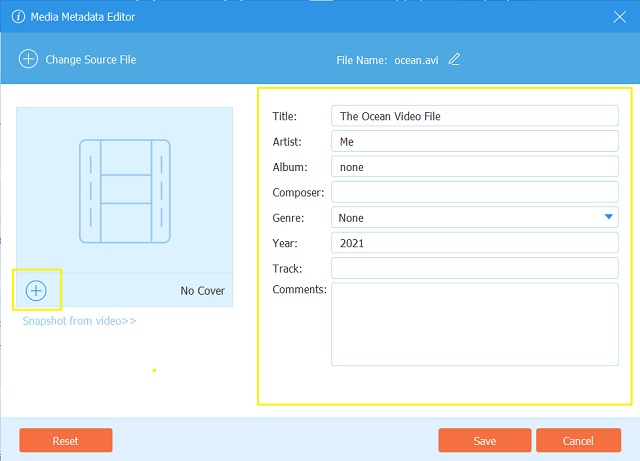 Step 4Check the Modified File
Finally, you can double-check the altered information of your video file. Go to the local folder where the video is saved. Right-click the file, then choose the Properties. Go to the details, and see the new information.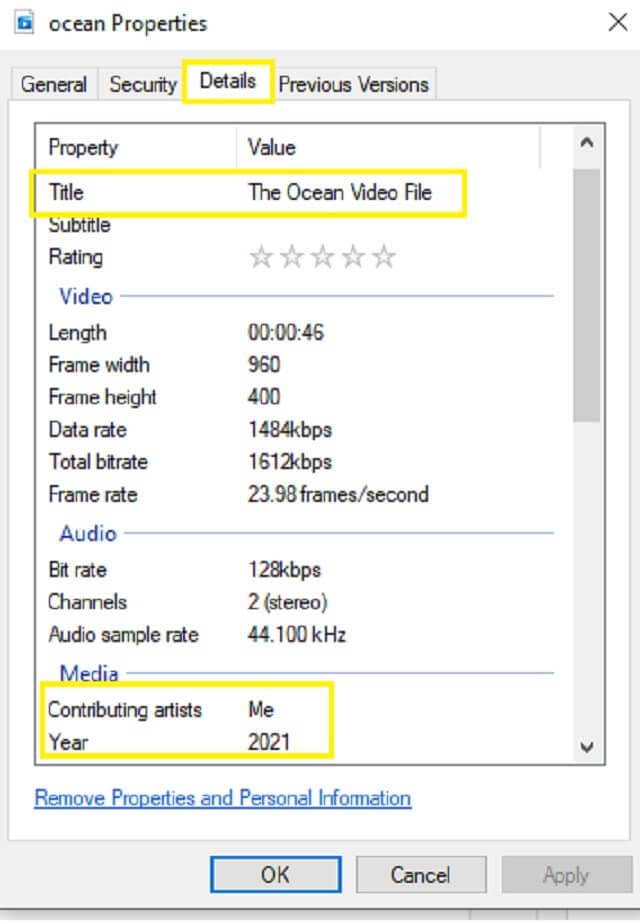 PROS:
With multifunctional features.
Has a wider range of support in various file formats.
With multi-language support.
Very intuitive interface.
CONS:
Needs to purchase, hence, with a free trial version.
Top 2. VLC Media Player
VLC is one of the commonly known media players now. Furthermore, aside from being one of the ideal players, it also has the capability of configuring tags instantly. VLC is an open-source video metadata editor that supports many formats. Moreover, it gives convenience to its users by giving shortcuts in navigating the features such as media editing. Upon playing the file, you can go directly to the Tools, where you choose the Media Information, to go through the editing.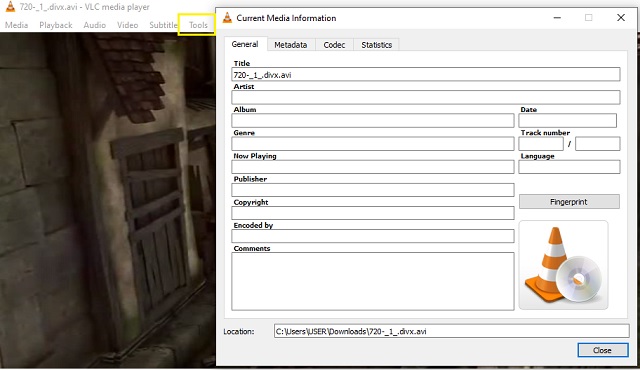 PROS:
The software offers a totally free service.
It's flexible for various tasks
CONS:
The interface is not facile enough especially for beginners.
It sometimes has a technical problem playing uncompressed video files.
Top 3. iTunes Media Player
File information modification may also be done using iTunes. Amazingly, this free video metadata editor of Mac has expanded its usage and already has its version for Windows-based devices. Moreover, you can modify batch video files at once. By clicking the files, check the information on the Get Info then modify directly before hitting the Ok tab. However, if you will do the batch editing, be mindful of the information as this software doesn't provide a tab to undo the edit.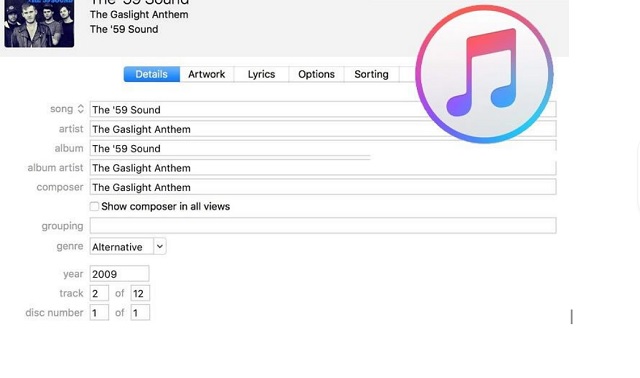 PROS:
It allows bulk metadata editing.
It's flexible built-in software for Mac
CONS:
With a limited service and features for the free version.
With limited input and output support.
Top 4. MetaDoctor
Another freeware compatible with Mac is MetaDoctor. If you happen to be not satisfied with what iTunes can do, then the MetaDoctor is for you. This video metadata editor on Mac offers various types of information to add to your file's identity.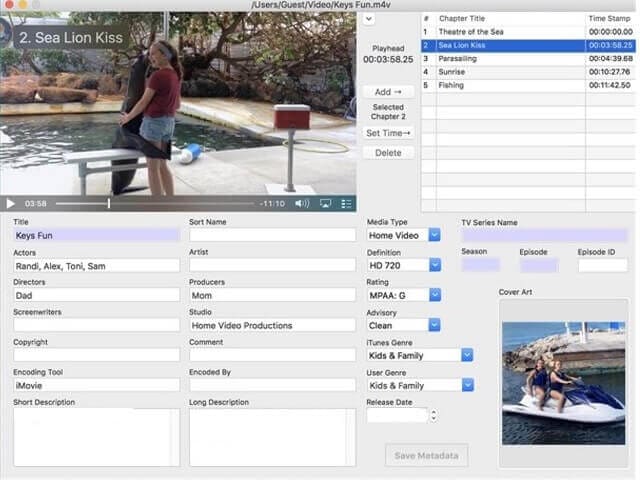 PROS:
It allows modifying the date stamps, and take additional chapters on the file.
CONS:
Unlike the previous software, MetaDoctor couldn't allow bulk editing.
The interface is not user-friendly, unlike others.
Top 5. myMeta
Next, we have this myMeta. Please take note that this software doesn't have a free trial version. Still, it is one of the ideal and common video metadata editors on Windows. However, compared to others, its support on file format is very limited to MOV, M4V, and MP4.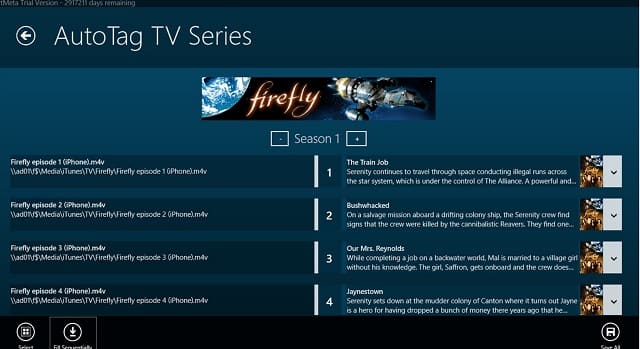 PROS:
The tool has an AutoTag, and bulk tag features.
CONS:
It only supports a very limited range of file formats.
Needs to purchase. Without a free trial.
Top 6. VSDC Free Video Editor
Lastly, we have this VSD Free Video Editor. This free software will allow you to edit the metadata together with its other helpful features to enjoy. However, just like others, this video metadata editor is for Windows only.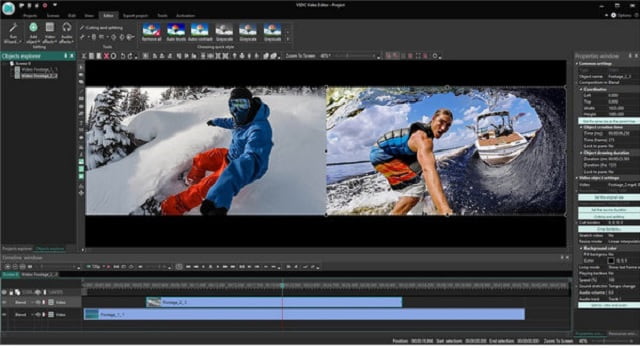 PROS:
It contains impressive features other than the media metadata editor.
CONS:
With narrow range support on media devices as well as the file formats compared to others.
Mac users couldn't enjoy this software because it's applicable for Windows devices for now.
Part 3. FAQs About Video Metadata Editor
What video metadata editor for Android I can use?
There are a lot of video metadata editor apps for Android. As part of the review, we recommend you try the ExifTool.
Yes. Aside from the acceleration technology it has, it also comes from a malware-safe technology that guarantees the safety of your device.
What video metadata editor online can you recommend?
for your online option, you may use Metadata 2Go. This online tool will give you a different variety of file categories.
Conclusion
The compiled video metadata editors in this article were tried and tested. Moreover, they were not just attested by our team, but also by the other experts. Therefore, everyone is attesting that the AVAide Video Converter gained the highest rating due to its amazing features, toolbox, and advanced technology. As the final words, download it and try it yourself, be added to the attesting team.
Your complete video toolbox that supports 350+ formats for conversion in lossless quality.