Streaming DVDs to Roku is a convenient way to enjoy favorite movies and TV shows with a better visual experience. This post will walk you through two ways to effectively watch a DVD on a Roku TV. You can follow the guide below to watch your DVD collection on a Roku device in no time.
Part 1. Best Way to Stream a DVD to a TCL Roku TV
To stream DVDs to Roku, you can convert the DVD into a digital format that Roku supports. Many DVD ripper programs can help you rip DVDs into digital videos. One popular option is AVAide DVD Ripper, an easy-to-use tool for DVD ripping and video conversion. It lets you create digital copies of your DVDs with high quality. Download and install this DVD Ripper onto your computer to proceed.
Step 1Open the AVAide DVD Ripper on your computer and insert your DVD. It will automatically detect the DVD and start scanning its contents. Click Load DVD to add your DVD.
Step 2When the DVD is added, choose MP4 or another Roku-supported format from the drop-down list of Convert All to. It provides all frequently-used video and audio formats, including MP4, MOV, FLV, AVI, MKV, FLAC, MP3, and more. Click the Rip All button to rip the DVD. The duration of the process will depend on the length of the DVD and the output settings you have chosen. Once the conversion is complete, you will have a digital video file to stream to your Roku TV.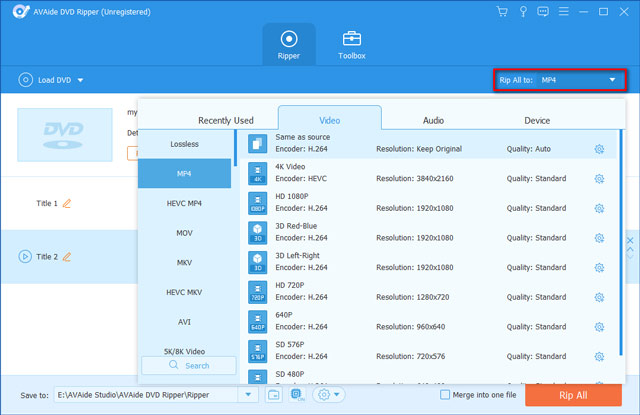 Step 3Before ripping your DVD to Roku, you can click Edit to access the inbuilt editor to edit it. Many basic editing functions are offered, such as cut, rotate, crop, effects, filters, watermarks, subtitles, and more. This DVD Ripper also enhances the output video quality and upscales its resolution.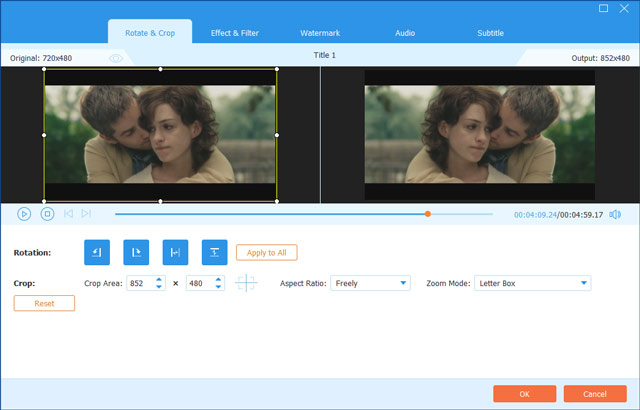 Step 4To stream the DVD file to your Roku TV, you will need to transfer it to a USB drive or an external hard drive. Connect it to your computer and copy the converted video onto it. Ensure the video file is saved in a format that Roku supports, such as MP4 or MKV.
Step 5Connect this storage device to the USB port on your Roku TV. On your Roku device, navigate to the Roku Media Player channel, and select the USB or external hard drive as the source. You should see the video file listed there. Simply click the file to start watching the DVD on your Roku TV.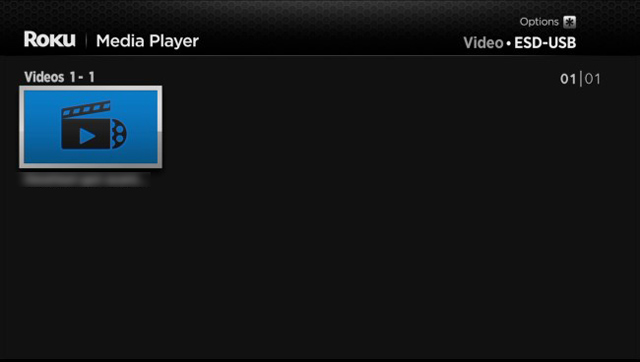 Part 2. How to Watch DVDs on a Roku TV with a DVD Player
If you have a DVD player, you can connect it to your Roku TV to watch DVDs. To watch DVDs on a Roku TV, you need to connect your DVD player to the Roku device using an HDMI cable.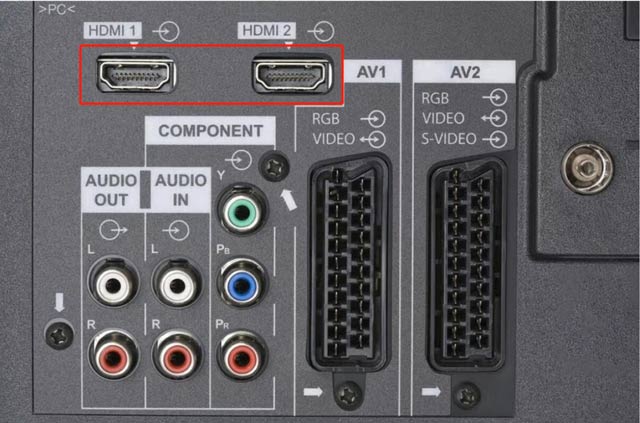 Turn on your DVD player and ensure it's set to the HDMI connection as the source input. Press the Home button of your Roku TV's remote to access the main screen. Using the remote's arrow keys, navigate to the Input or Source option and press the OK button. Select the HDMI input port from the available input sources where you connected your DVD player.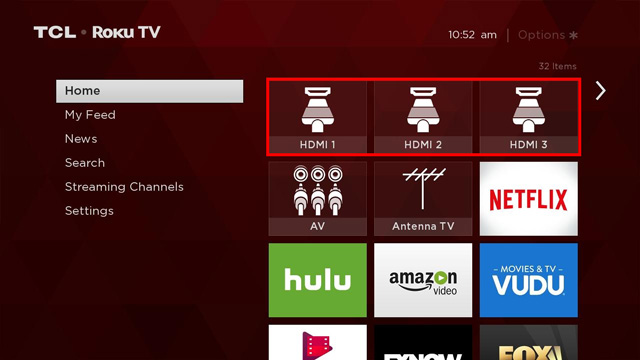 Insert your DVD into the player and control the playback using its remote. You can press the menu button on your DVD player's remote to access the main menu of your DVD, where you can navigate through chapters, select special features, or change audio and subtitle settings.
Part 3. FAQs of How to Watch a DVD on a Roku TV
How do you cast a DVD from your Mac to a Roku TV?
To cast a DVD from your Mac to a Roku TV, you should connect them via an HDMI cable. Then select your Mac as the source. Insert the DVD into your Mac's drive, then watch it on your Roku TV. You can also copy your DVD movie to a USB drive, then play it on the Roku device. You may need to install USB Media Player Channel on your Roku TV.
What video formats does a Roku TV support?
Roku devices support the most commonly-used video formats, including MP4, MKV, MOV, and AVI. You can download Roku Media Player to play various media files. Moreover, a Roku TV is compatible with M3U, M3U8, PLS playlists, and JPG, PNG, and GIF images. But you should know that a Roku TV may not play DRM-protected content.
How can I change the default input on my Roku TV?
Press the Home button of your Roku TV remote to enter the home screen. Go to the Menu and choose the Settings option. Scroll down to choose System and then Power. In the first Power On option, you can select the specific source as the default input of your Roku TV.
Conclusion
This post shares two effective solutions to stream DVDs to Roku. You can watch your favorite DVDs on a Roku TV by connecting a DVD player and selecting the correct HDMI input. Also, you can make a digital copy of your DVD and then play it on the TCL Roku TV. Follow these two methods in this guide, and you can enjoy your DVD collection with ease and enhance your viewing experience.
Best tool for ripping and converting DVD Disc/Folder/ISO image file into over various formats.