As a very reliable device for saving videos, DVD is widely used. And it can save videos of high quality, suitable for collection and watching with family. However, given its relatively fragile surface and the need for specific external devices to play, it is difficult for people to watch DVD movies whenever they want. Moreover, DVD videos are inconvenient to share and distribute compared to online videos.
In this case, you can choose to convert DVDs to Cloud, which adds another layer of protection for your files and makes it more convenient to share the movie with your friends. To help you, we will offer the best DVD ripper with detailed instructions. Try and make your conversion process smoother!
Part 1. Format Requirement of Different Cloud Service
Before you start converting DVDs to Cloud, you must understand the file formats currently supported by several major Cloud storage devices to better decide which of them to convert your files to. We will present these formats in table form below.
| Cloud | Supported Audio Formats | Supported Video Formats |
| --- | --- | --- |
| Microsoft OneDrive | MP3. | 3G2, 3GP, 3GPP, ASF, M2TS, MTS, TS, WMV, MOV, MP4, AVI, M4A, M4V, MP4V, WAV, MKV, WEBM, WMA. |
| iCloud | AAC, MP3, FLAC, AC3. | MP4, MOV. |
| Google Drive | MP3, MPEG, WAV, OGG, OPUS. | WebM, MPEG4, 3GPP, MOV, AVI, MPEGPS, WMV, FLV, OGG. |
| Amazon Cloud | MP4, QuickTime, AVI, MTS, MPG, ASF, WMV, Flash, HEIF, HEVC, OGG. | MP3, MP4, FLAC, OGA, OGG, WAV. |
| Dropbox | MP4, MOV, 3GP, 3GPP, ASF, AVI, DV, M2T, M4V, MKV, MPEG, MPG, MTS, 3GPP2, WMV, WEBM, VOB, TS, RM, OGV. | AAC, FLAC, M4A, MP3, OGA, WAV, WMA. |
You can choose the target format for conversion according to the Cloud service provider you want to use.
Part 2. Convert DVD to Digital for Cloud
Once you have decided on the target format, you can start the conversion. To help you complete the process smoothly, we recommend the best DVD ripper for you.
AVAide DVD Ripper is a full-featured software that ensures you convert any DVD Disc, Folder, or ISO files to more than 300 digital audio and video formats, including MP4 MKV, AVI, VOB, M4V, MOV, WMV, FLV, WebM, TS, MPG, etc. efficiently. Moreover, you can rip your DVDs to any format available for various popular multimedia devices like iPhone, Android phone, PS3, PS4, Xbox, Wii, TV, etc. During the conversion process, you can modify your video's resolution, bitrate, frame rate, and encoder type.
Here we will offer guidance to help you operate the conversion between DVDs and other video formats.
Step 1Launch DVD Ripper on your computer.
Download and install AVAide DVD Ripper on your computer, then open it. Choose Ripper on the interface.
Step 2Load your DVD
Insert your DVD into the DVD drive of your computer, and click Load DVD to import.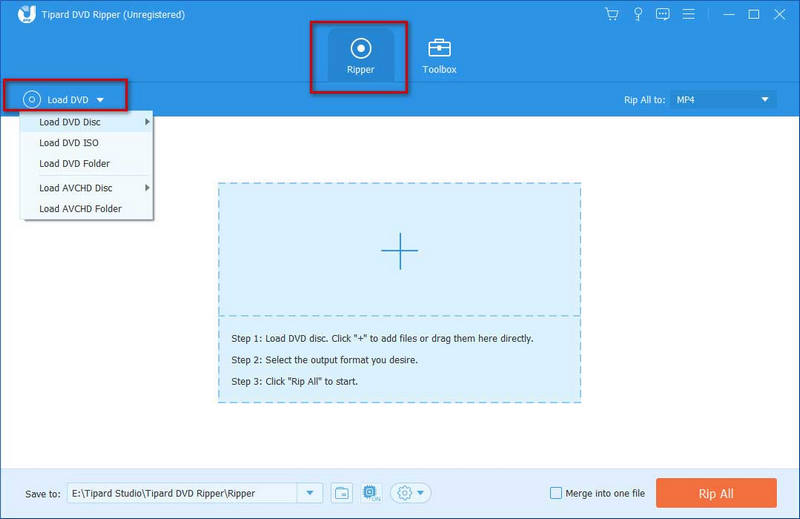 Step 3Select a format
Click Rip All to to drop down the format list and find your target format. You can choose what resolution and quality to convert your video to on this page.
To modify your video, click the small icons for Edit and Trim. You can split your long video into several clips or combine several clips into one with the Trim and Merge feature. This tool also enables you to crop the edges to your desired size. Dozens of filters guarantee you to adjust the video's brightness, contrast, and saturation freely.
Step 4Rip your DVD to digital file
After modifying your video, drop down the list next to Save to. Then choose a folder to store your converted files. Click Rip All to start the conversion.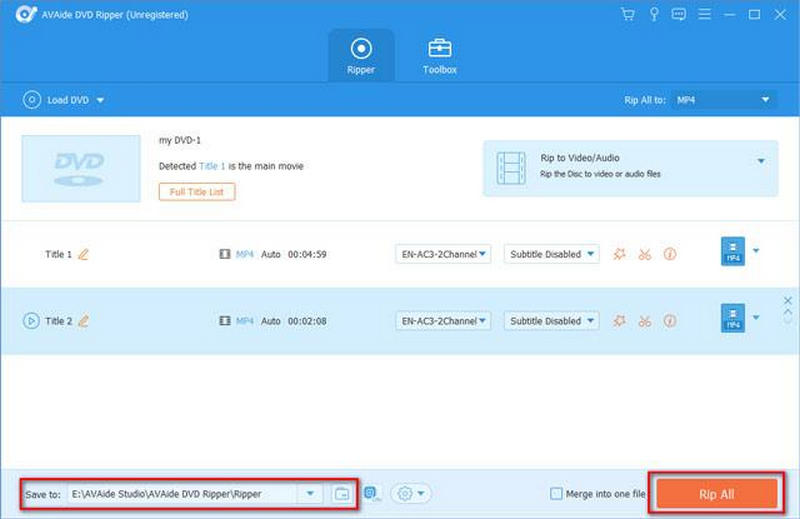 The process will be fairly quick. After the conversion, you can start copying DVD files to the Cloud.
Part 3. Put Your DVD Library in the Cloud
After preparing the file, we can proceed to the final step. Select your storage device and start uploading DVD files to the Cloud drive.
Microsoft OneDrive
Step 1Enter the website of OneDrive, and log into your account.
Step 2Choose the location you want to save your DVD files. Click Upload.
Step 3Find the DVD movies you want to upload and press Open.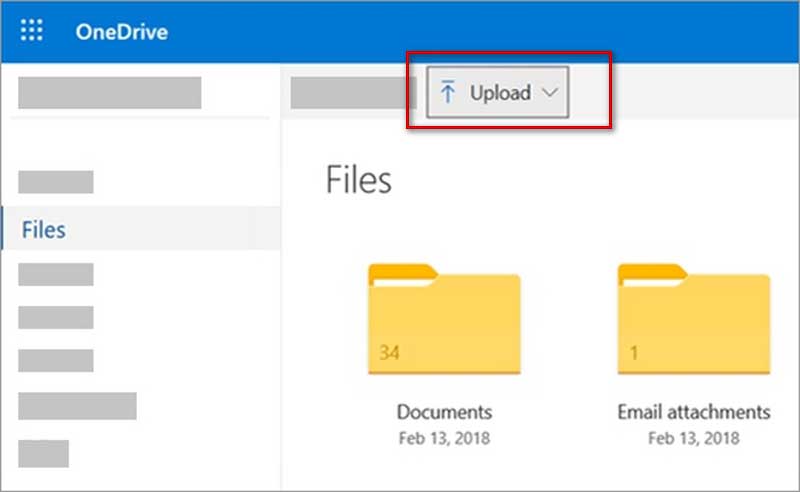 iCloud
Step 1Go to icloud.com, and log in with your account and password. Choose iCloud Drive.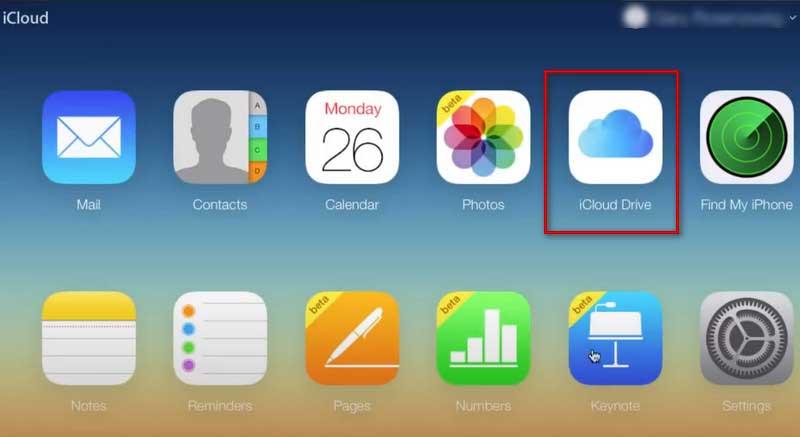 Step 2Click the cloud-shaped icon. Then find the DVD movies you need to copy. Or can drag your files and drop them on the interface of iCloud.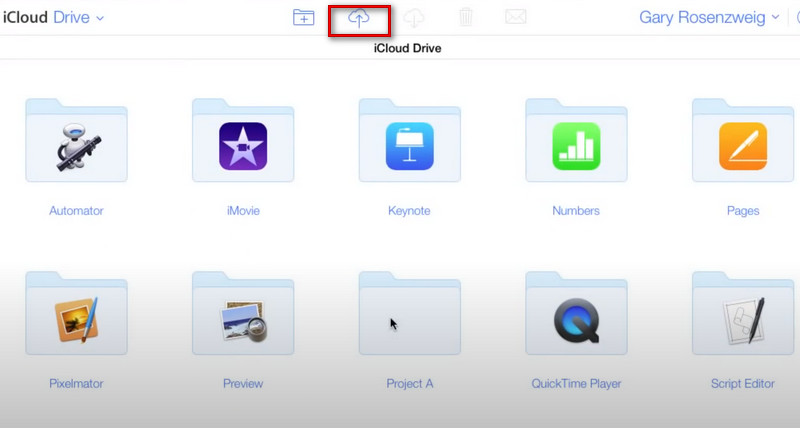 Google Drive
Step 1Enter drive.google.com into your browser, and log in.
Step 2Click + New and choose File Upload.
Step 3Upload your DVD library to the Cloud.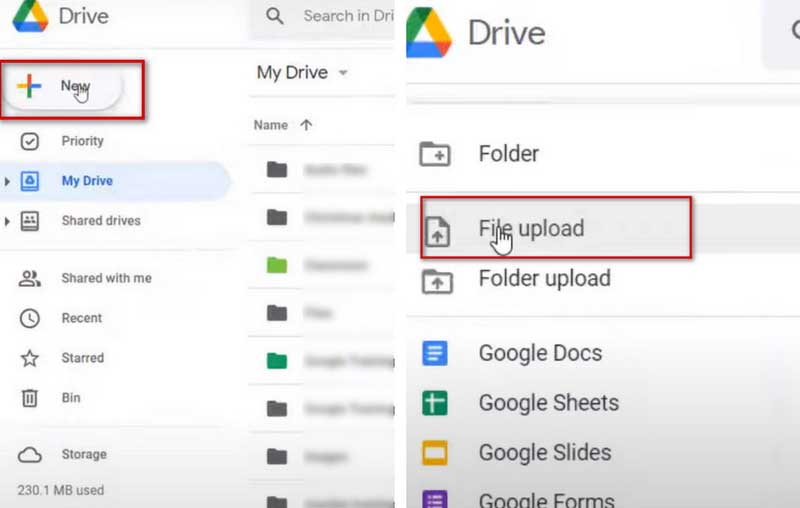 Amazon Cloud
Step 1Come to the website of Amazon Cloud Drive and log in with your account.
Step 2Click Upload to select the videos you want to upload, then click OK.
Step 3Choose a folder in the Cloud to save your files. Then they will be safely copied to the Cloud storage device.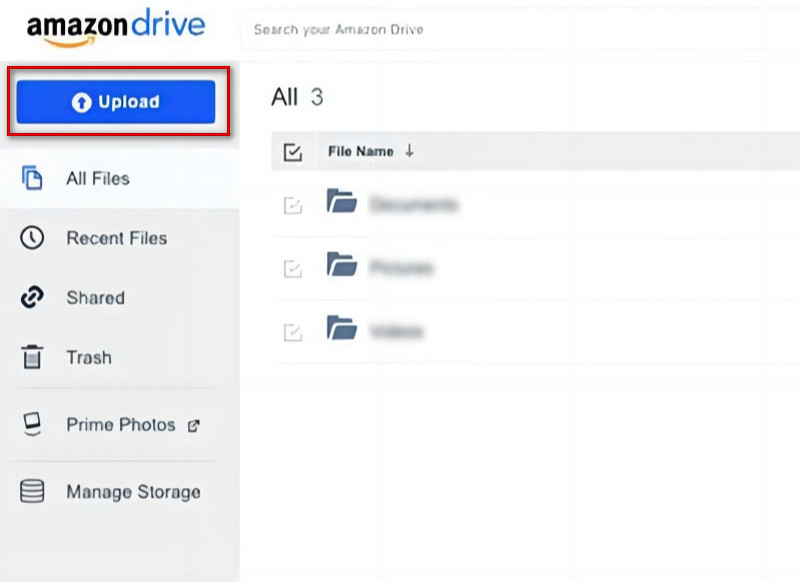 Dropbox
Step 1Go to the Dropbox site, and sign in with your account.
Step 2Choose Upload > Files.
Step 3Find the ripped DVD videos, and click Open. Then your files will be uploaded to Dropbox.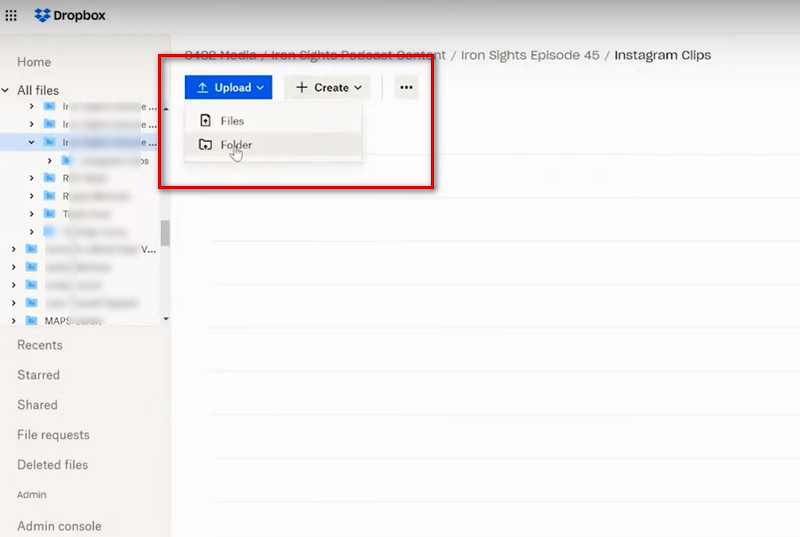 Part 4. FAQs about Convert DVDs to Cloud
Is storing DVD files in the Cloud safe?
Storing DVD files on a cloud drive will make it easy to share them with others. The condition of your external device cannot affect the safety of your files. But if someone hacked into your Cloud, your files will be at risk of being lost. So you can copy DVD files to your computer or other devices for backup.
How do you store thousands of DVDs?
If you have many DVDs, you can buy a special DVD storage box or bag to store them in different categories. Remember that DVDs should be stored in a dark, cool, dry environment. This will ensure the quality of the files not to be damaged. If you need to clean the surface of your DVDs, use a soft cloth to wipe them gently. Try to avoid touching the surface of your DVDs when taking them out and putting them back in, as this may cause surface scratches.
What are the disadvantages of DVDs?
DVDs are susceptible to physical damage from the outside world. This damage is generally irreversible and can directly affect the quality of the video inside. DVDs are less easily distributed than videos on the internet, so people cannot readily share videos with others. Playing DVDs is also less convenient, as a drive or peripheral player may be required.
What can ruin a DVD?
Any external substances attached to the surface of DVDs, such as moisture, fingerprints, scratches, dust, dirt, etc., may affect the proper use of the DVD. These things can interfere with the laser focus on the data layer of the DVD and further lead to data loss.
Can hackers get into the cloud?
Hackers can break into your Cloud drive. The security of your data depends greatly on the type of encryption provided by your DVD to the Cloud service provider. Although many Cloud service providers have security measures and mechanisms to protect them, no system is completely free of vulnerabilities.
Conclusion
In this article, we provide you with a detailed guide to the process of copying DVDs to the Cloud. With the help of the best DVD ripper, we believe you can already play DVDs on smart TV and share movies with your friends on mobile devices. We sincerely hope you can benefit from our content.
Best tool for ripping and converting DVD Disc/Folder/ISO image file into over various formats.