When taking photos, it is often difficult for us to find a pure white or pure black background. Therefore, if we want to make background white and let the pictures have such an effect, we can use some photo-editing tools. This article will show you 4 free ways to make the photo background white. The 4 tools we are going to share are AVAide Background Eraser, Adobe Photoshop, Fotor, and Snapseed.
Part 1. The Feature of White or Black Photo
Turning the background of a photo to white or black can create a striking and impressive effect. When there are no distractions in the background, it will be easier for us to shift the focus to the key elements in the picture. Photos with white or black background have some special features.
◆ Strong contrast. Pictures with white or black background allow the viewers to catch the focus very fast.
◆ Simplicity. By removing the distraction of colors, the white or black background photo can simplify the elements, encouraging viewers to focus on the subject.
◆ Artistic expression. White or Black background photos create some kind of mysterious atmosphere, so viewers can feel the pictures with their hearts.
Part 2. 4 Ways to Make the Background White
How to make background white in AVAide Background Eraser?
AVAide Background Eraser is a free online photo-editing tool which uses AI and automated background removal technology. It can clear image background or change picture background for any need with just 1 click. This useful tool has the ability to edit the background on any image format, such as PNG, JPG, JPEG, GIF, etc.
Step 1Choose a photo and AVAide Background Eraser will automatically start working.
Step 2You can further refine the edge with the brush.
Step 3Choose the white color to be the new background and download the new picture.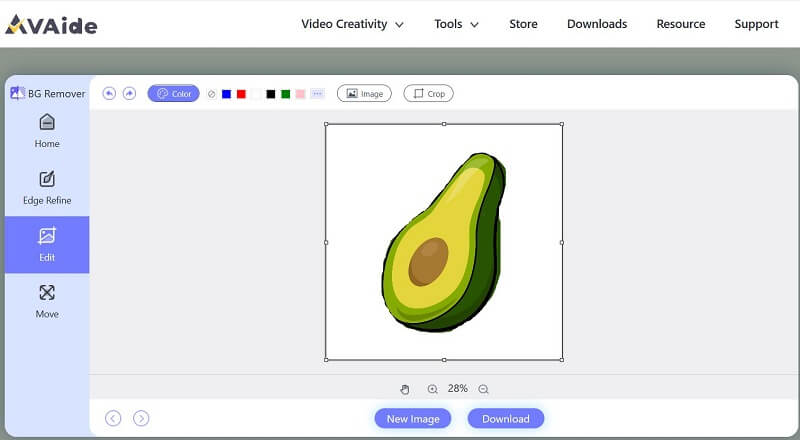 How to make background white in Adobe Photoshop?
Adobe Photoshop is a renowned graphic editing software that has been an industry standard for decades. It provides a comprehensive suite of features and tools for manipulating and enhancing images. Both greenhands and professionals can use Photoshop to create graphics that meet their needs. One of the most popular tools in Photoshop is to change or replace the background of an image. There are a few different ways to turn a background white in Adobe Photoshop, and we are going to introduce one of them. If you are interested in this, you can explore more useful ways.
Step 1Open your image in Photoshop. You can duplicate the original image layer in case the original image file is changed permanently.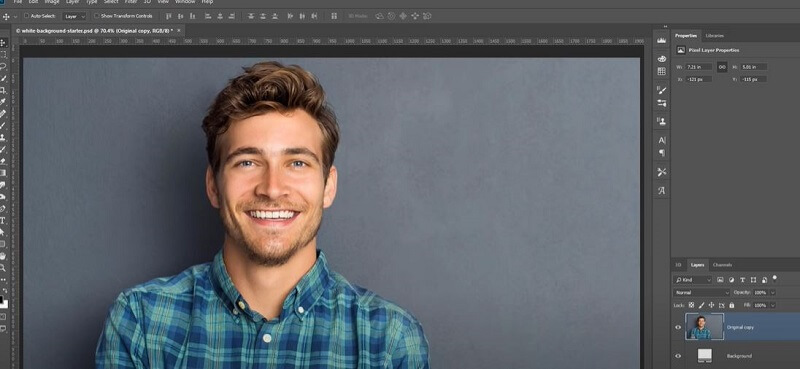 Step 2Find the Properties panel and click Remove Background under Quick Action. Then you can clean the original background.
Step 3Choose the white color you want and then download the new picture.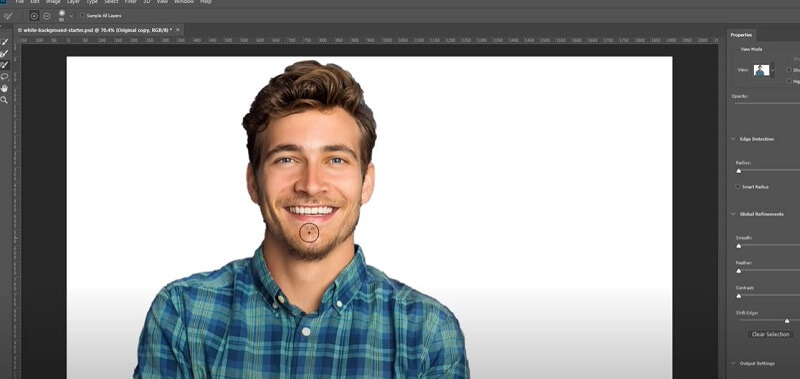 How to make background white in Fotor?
In the above two ways, we introduced how to convert the background color to white on the webpage and by using computer software. You may wonder how to make the background white on iPhone. Here is the answer. Fotor is a photo-editing app that offers many different tools for enhancing photos. It has some very useful and user-friendly functions. Converting the background to white is one of the basic functions.
Step 1Click the button Add White Background Now. Upload the image you would like to edit.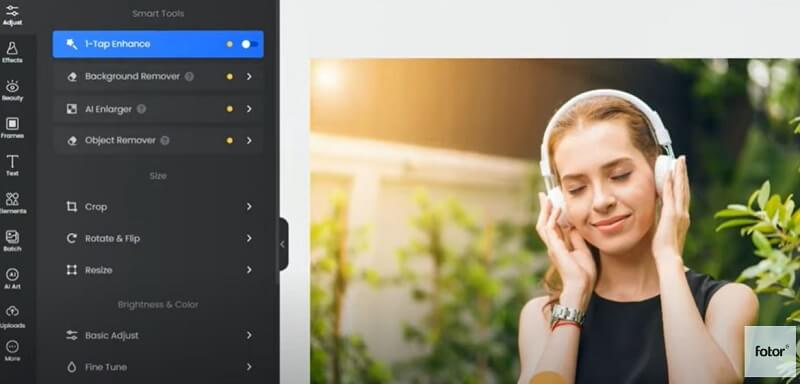 Step 2Find Adjust and click the Remove Background tool. You can choose common cutout or portrait cutout as you wish. Fotor will automatically cut the background.
Step 3Click on the Change Background option to add white background to photo. You can download the new image.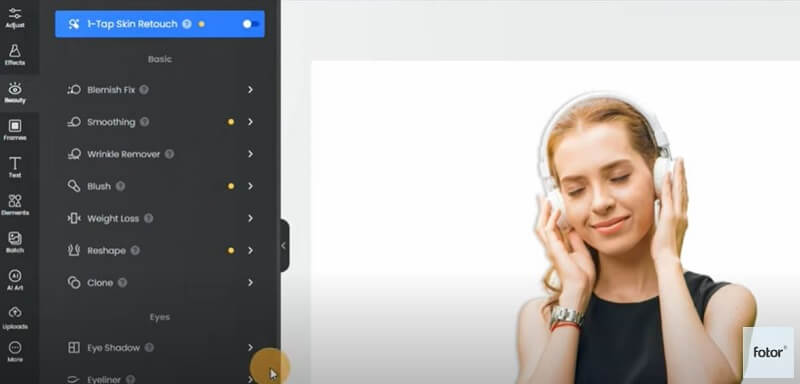 How to make background white in Snapseed?
Snapseed is a versatile and user-friendly photo editing application designed to empower users to enhance, transform, and perfect their photos with ease. It provides a selection of creative filters and effects, allowing you to add artistic flair to your photos. Furthermore, the user-friendly interface and intuitive touch controls make it easy to navigate and apply edits precisely where you want them. As for converting the background function, Snapseed is a little bit different from other tools.
Step 1You need to find a white background image before starting the editing.
Step 2Open your image and use Double Exposure to add the white image. Then select Default or Lighten style. In Edit Stack panel, you need to apply 100% of Double Exposure on the background.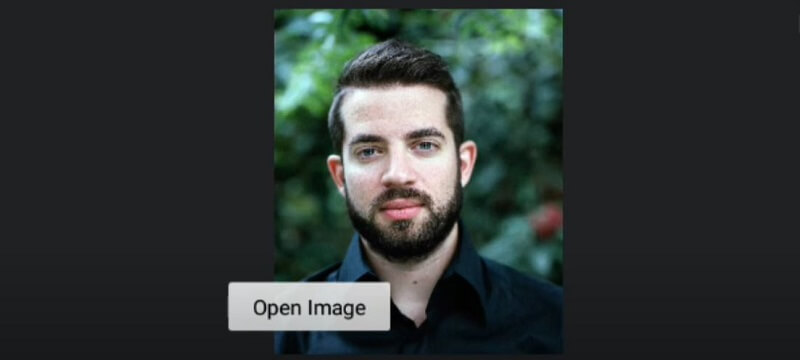 Step 3Brush it all over on the background and then decrease the Double Exposure to 0%. You will get a new image with white background.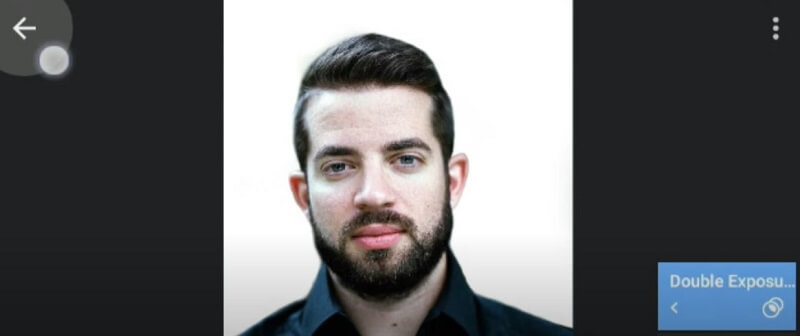 Part 3. FAQs About Making Picture Background White
What background color is preferred for an ID photo?
In the majority of cases, ID photo background color should be white or light grey. In some countries, however, you might need blue background passport photos or red background passport photos.
Can I make the background transparent?
Yes. It is better to use a PNG format image to edit. You can use AVAide Background Eraser to remove the background with one click and therefore get a new image with the transparent background.
Can I edit the picture background with creativity?
Yes. There are several graphic-editing tools that encourage users to give full scope to their imagination and creativity and to edit the picture in an innovative way. For example, Picsart and AVAide Background Eraser.
Conclusion
In this article, we present 4 ways on how to make photo background white. If you prefer convenience, you can choose the online free tool. If you are using a mobile phone, then the applications would be easier to use. After all, a photo with white or black background can be very evocative. Besides, sometimes we need to make the background white to meet requirements. Do you have any experience that you were required to convert the background color to white or black? If yes, share your experience in the comment.
Try the Best Image Background Remover Online
Uses AI and automated background removal technology to capture complex backgrounds from JPG, JPEG, PNG, and GIF.
TRY NOW