This article will give you a trusted review of today's most talked-about photo enhancers. We have gathered the most satisfactory solutions on different platforms to show you how their differences help you. This way, you can also have multiple choices that you can fit on your various device. So, without further adieu, let's get it started.
Part 1. 5 Best AI Photo Enhancers Online
1. AVAide Image Upscaler
First of the best online tools is the AVAide Image Upcaler. This online program lets you enjoy its AI technology unlimitedly for free. Furthermore, you can utilize various devices to access it, so whether you use a desktop, mobile, iPad, or Mac, you will be able to utilize it. What makes it very interesting is its ability to produce enhanced photos in an instant while proving its potency with the high quality of outputs. Unlike the other web tools you know, the AVAide Image Upscaler will not require any registration, for it lets you use it straightly. Not to mention, it supports photos with a 3000px dimension, and it amazingly enhances them further.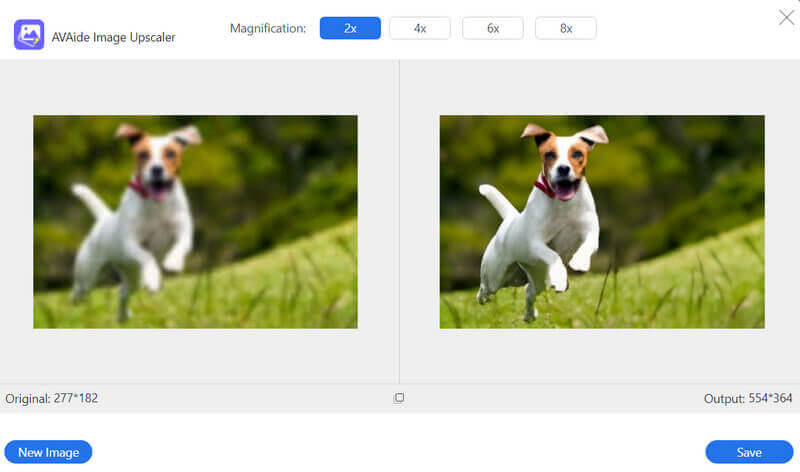 Pros
One-click power to enhance.
No watermark.
With a variety of magnification selections.
It can be used unlimitedly.
Very accessible.
No ads on the page
It shows a comparison preview.
Cons
Hidden editing features.
2. VanceAI Image Enhancer
Another effective AI photo enhancer you must look forward to is the VanceAI Image Enhancer. Furthermore, just like the previous online tool, this AI-powered enhancer works excellently on detail and color enhancement in just one click.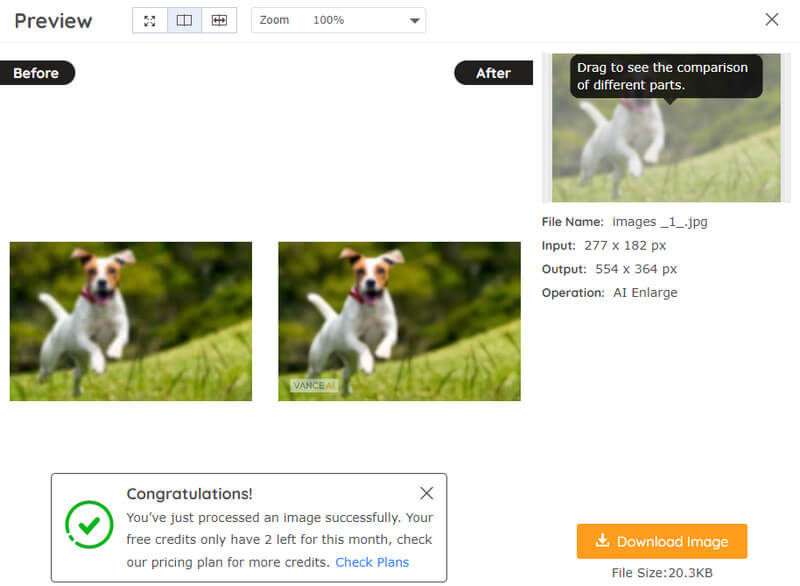 Pros
It's a one-click tool.
Provide various types of photo enhancement.
Quick and straightforward to use.
Cons
It can edit only three photos in the free trial.
Watermarked outputs.
No editing operations.
3. Let's Enhance
Next is this Let's Enhance that automatically enhances the photo resolution due to its AI technology. It is a trusted AI image upscaler that can decompress, upscale, and improve the color of a photo. In addition to that, it can also denoise the photo and upscale it 16 times more.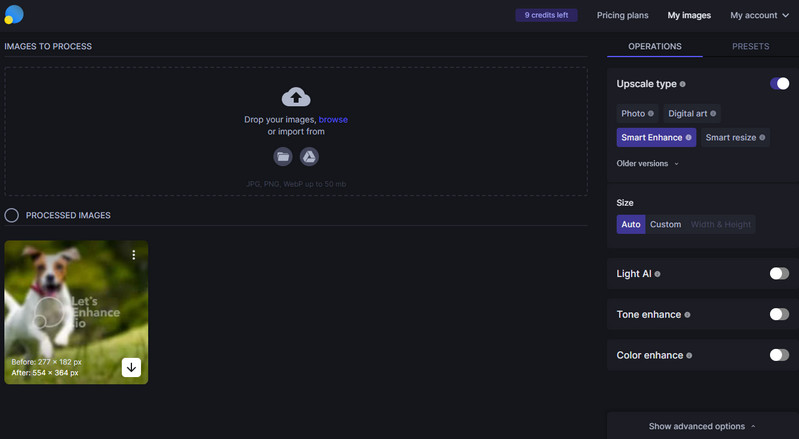 Pros
Smooth to navigate.
Fast.
Provide advanced settings.
Cons
Watermarked photos on a free trial.
4. PiZap
PiZap is a flexible online photos editor with tons of enhancing options. Aside from that, it allows users to upload their photos from various stores, such as from a social media account or a hard drive. Moreover, it provides a lot of templates for users' social media photos.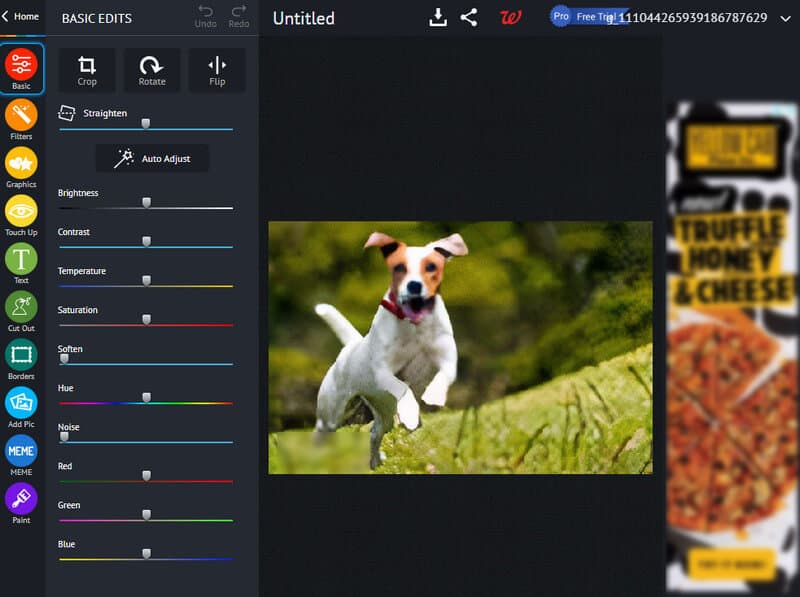 Pros
No watermark.
Let you share the photos online.
Offer tons of editing tools.
Cons
It has ads everywhere.
The interface looks congested.
5. Fotor
Although it's not as professional as the other AI image enhancers, Fotor still provides a professional-like output within its straightforward interface. Furthermore, it contains many editing tools such as for saturation, contrast, color, and light of the photo.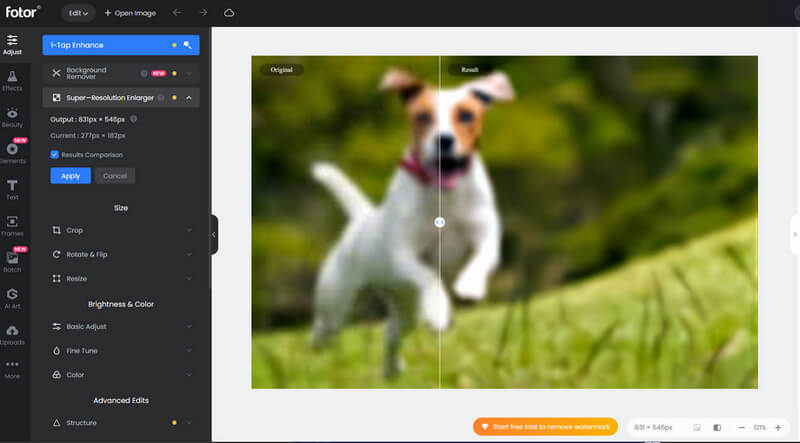 Pros
It's easy to use.
Professional-like filters.
Can process batch files.
No watermark.
Cons
It requires registration.
It's not free of ads.
Part 2. Top 5 Photo Enhancer Software for Windows and Mac
The next stop is the five proven photo enhancer list for your Windows and Mac computers.
Top 1. Adobe Photoshop
Everyone must know the greatness of Adobe Photoshop. It is one of the most exquisite photo editors that enhances photo resolution professionally. In addition, it is a flexible editor for it edits images in many ways. On top of that, this tool contains advanced features such as its templates, layers, effects, and tools.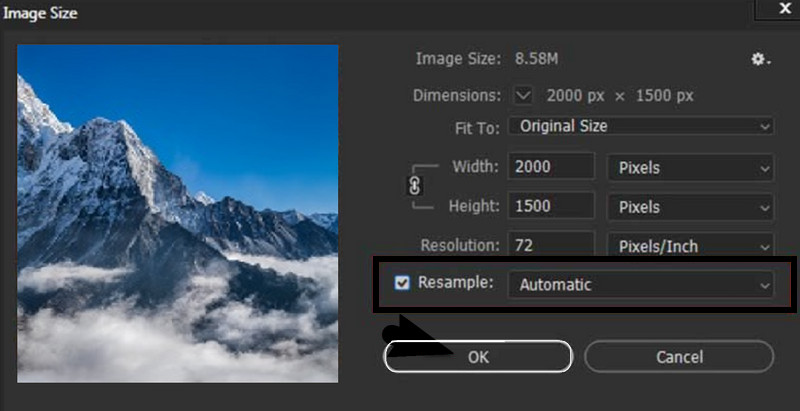 Pros
It guarantees high-quality outputs.
It has a swift photo-enhancing process.
Versatile.
Cons
Not that good for beginners.
It doesn't offer a lifetime license.
With high system requirements.
Top 2. DVDFab Photo Enhancer AI
DVDFab Photo Enhancer is an AI-powered software for your Windows-based desktops. It significantly functions with photo sharpening, enlarging, and denoising. In addition, it claims the ability to enlarge a photo up to 40x bigger with added details while improving image quality. Unlike the previous software, this photo enhancer has worked best for both beginners and professionals.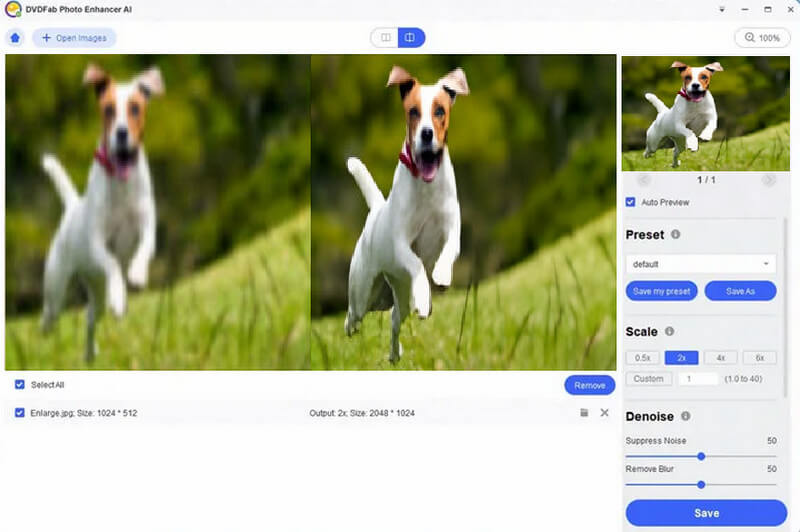 Pros
Potent ability to enhance the image resolution.
Versatile on any user.
Easy to navigate.
High-quality outputs.
Cons
The free trial only works for five photos.
It is only accessible on Windows only.
Top 3. BigJPG
The next stop is the BigJPG software that works with only a few clicks. Furthermore, it is one of those best tools that let you enhance your photo by up to 16x. Moreover, BigJPG has artificial intelligence technology that can instantly fix photos with blurry and grainy displays. Not just that, this image quality enhancer will also work using its facile interface.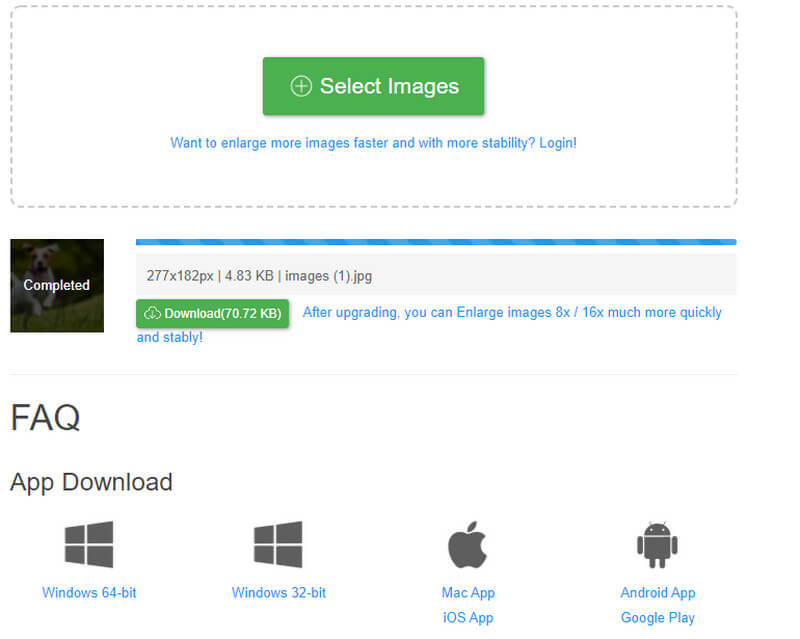 Pros
It can enhance the image resolution 16 times higher.
It offers free usage.
It's flexible on the desktop and online.
Cons
The software is challenging to download.
It has limited manual editing tools for software.
Top 4. GIMP
GIMP is another powerful open-source photo enhancement software. You can acquire and use your Windows, Mac, and Linux-supported computers for free. Furthermore, it is a beautiful tool that swiftly eliminates a photo file's noise and other flaws. And just like Photoshop, this photo quality enhancer GIMP can also be the best companion for professional photo editors due to its high ability in photo enhancement.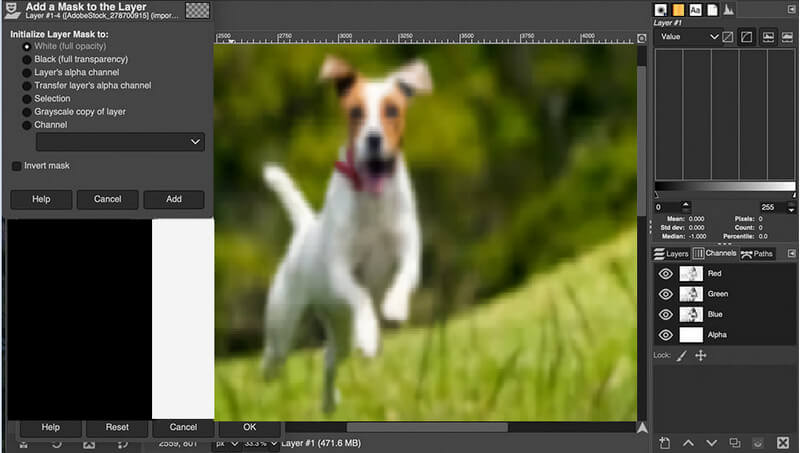 Pros

Completely free.
You can use it unlimitedly without ads.
Support a wide range of output formats.
Cons

It is buggy.
Sometimes crashes while processing the enhancement.
Top 5. Photo Pos Pro
Lastly, the Photo Pos Pro is among our top five best software. This great software can quickly fix flaws, including the removal of the unwanted noise and grumpy background of your photos. In addition, it can also allow you to export an image file with a maximum of 1024px for its free trial, which is not bad for its complimentary service. Hence, if you want to experience more of this picture enhancer, you can also avail of its lifetime license to access its unique editing tools.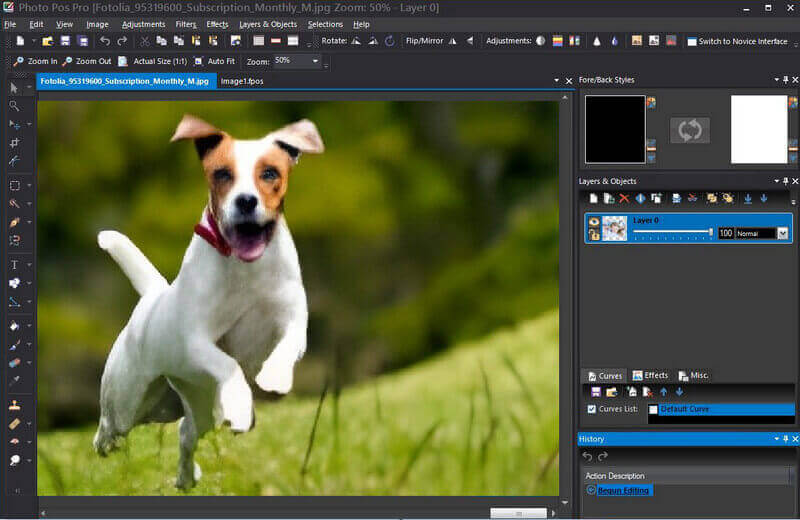 Pros
With an easy-to-understand interface.
With easy and advanced modes.
Tons of beautiful features.
Cons
Limited to Windows only.
Limited support on output formats.
Part 3. 3 of the Best Photo Enhancer Apps
This time we bring you the best photo enhancers for your mobile devices.
1. Remini - AI Photo Enhancer
Our top photo enhancer app today is the Remini. You can obtain this application on both Android and iOS for free. Enjoy turning your blurry, pixelated, and old photos into a beautiful ones instantly using Remini. And as its name suggests, this app is one of those with an artificial intelligence technology that works swiftly.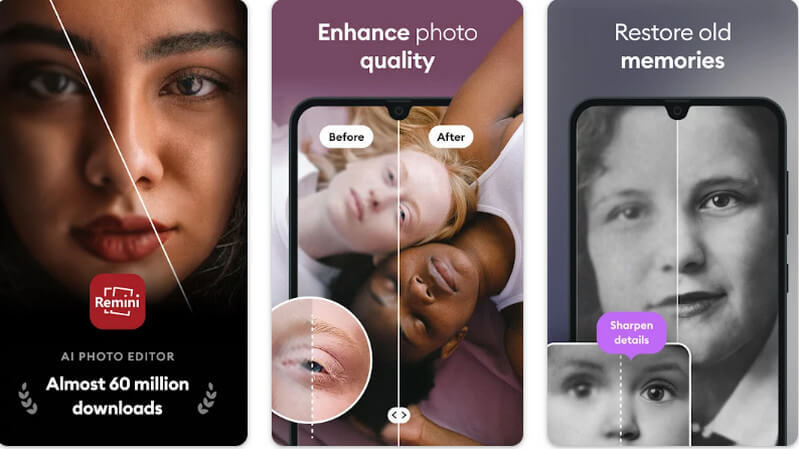 Pros
Able to share enhanced photos online.
One-tap image upscale.
It's free except for the in-app purchase.
Cons
Tons of ads.
It's sometimes glitching.
2. VSCO
VSCO is a free app with advanced photo and video editing tools. Furthermore, VSCO lets you fully control your images while they are in the process. As a matter of fact, it will allow you to control the adjustment of your photo's light, saturation, and hue along with its beautiful features.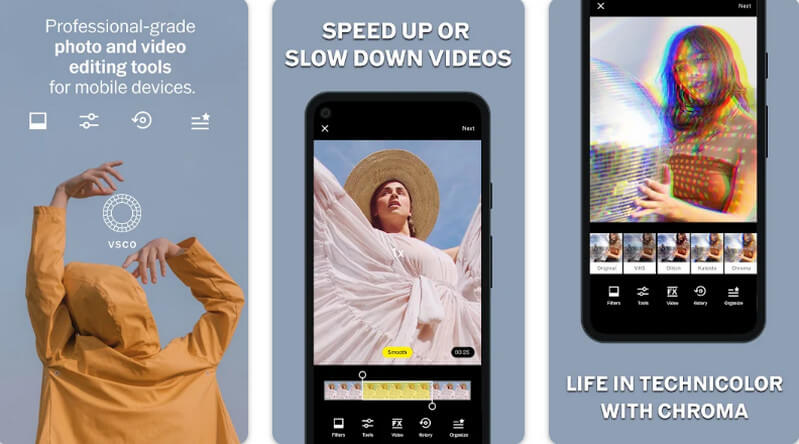 Pros
It's free except for the in-app purchase.
With tons of beautiful features.
It works fast in a picture enhancement.
Cons
Issues with purchases based on reviews.
Sometimes bugging.
It is not ad-free.
3. PicsArt Photo Studio
Last on our list of photo enhancer apps is nothing but the PicsArt Photo Studio. This fantastic app will let you enhance your images while applying great filters and effects to them. It's over 150 million downloads pretty much said about how great it is. In spite of that, it will allow the creation of professional collage tags along with great stickers and designs.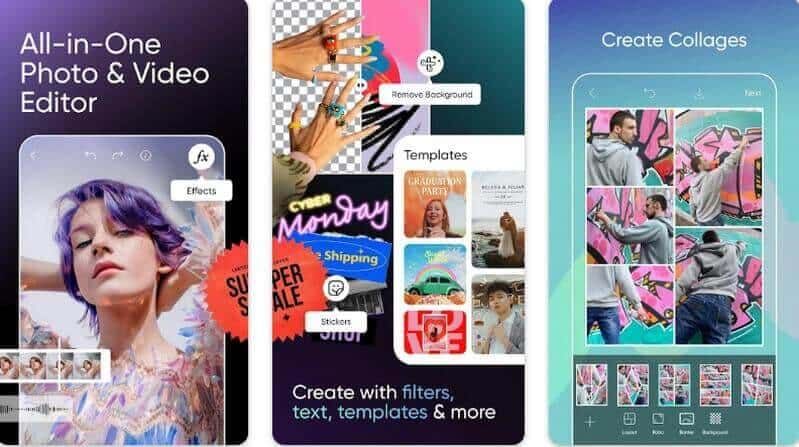 Pros
Provide many options for photo editing.
A good video editor and collage maker.
Allow you to draw on your files.
It's free except for the in-app purchase.
Cons
It occasionally stops.

AVAide Video Converter
The most comprehensive media converter to convert video & audio & DVD without quality loss.
Part 4. FAQs about Photo Enhancing
Does photo enhancement mean unblurring the image?
Unblurring the photo is a part of photo enhancement since enhancing means improving the quality and the content. However, the image quality enhancer usually focuses on working on contrast, density, FCC, and spatial filtering.
How can I fix my blurry pictures?
Fixing blurry pictures is not as easy as you think. But if you want to know the best solutions, you must see how to fix blurry photos here.
Can I maintain the high quality of my photo after enhancing it?
That all depends on the tool, you will use. Hence, we highly recommend you to use the AVAide Image Upscaler for it supports and maintains the quality of a photo with 3000px.
We just provided you with thirteen powerful photo enhancers on all the platforms we think you can use. We leave you now the judgment. Evaluate each of them to see which will fit your preferences most. If you are still undecided, then we recommend you to choose the top of the online tools, the AVAide Image Upscaler.
Use the Best Image to 4K Upscaler Online
Our AI technology will automatically enhance the quality of your images, remove noise and fix blurry images online.
TRY NOW