PS4 revolutionizes the way we spend our time entertaining ourselves. This gaming console allows users to download, purchase, and play games with high resolution and FPS. It comes with a higher storage capacity since video games have many files. Most of the PS4 console contains 1TB of storage capacity, which is helpful for storing files and games. However, since PS4 has its own drive, have you ever known you can play DVD on PS4? If you are shocked and it is unbeknownst to you that this feature can be possible, read the complete guide in this article. We also input different ways and alternatives to do it.
Part 1. Can I Play DVD on PS4
PlayStation4 is a great tool and equipment for gamers and game enthusiasts to download and play games within its system. Famous games have emerged in the gaming communities that can be played on PS4. These are God of War, Uncharted, The Last of Us, The Witcher, Grand Theft Auto (GTA), and more. But what else can the PS4 do for you? PS4 has a drive that enables users to input discs and CDs on the PS4 console. Although DVDs are outdated today for various reasons, PS4 can still analyze and scan this disc on its console. If you do not have a DVD player and need to watch a film using a DVD, you can use PS4 to perform that. However, it is more complicated than that. Since the PS4 is not purposely made to play DVDs, you need to perform some tricks and tweaks to play the DVD file.
Part 2. How to Play DVD on PS4
PS4 has a disc slot for users to play DVD and CD files on the gaming console. However, you need to carefully follow an instruction to do so, as PS4 is not always compatible with DVD files. It would be best if you considered various factors, including the internet network, the supported disc format, the physical condition of the DVD, and more. Nevertheless, you can check the solution below to learn how to play DVD on PS4.
Step 1Connect or link your PS4 to the internet and prepare its disc slot to analyze the DVD. Insert the DVD on the PS4 drive and let the disc run on the gaming console.
Step 2Since you have connected the PS4 to the internet, you must download a firmware or patch to prepare your PS4 for reading the DVD file.
Step 3Once the patch download has been installed, you can go ahead and check the file and play DVD on your PS4.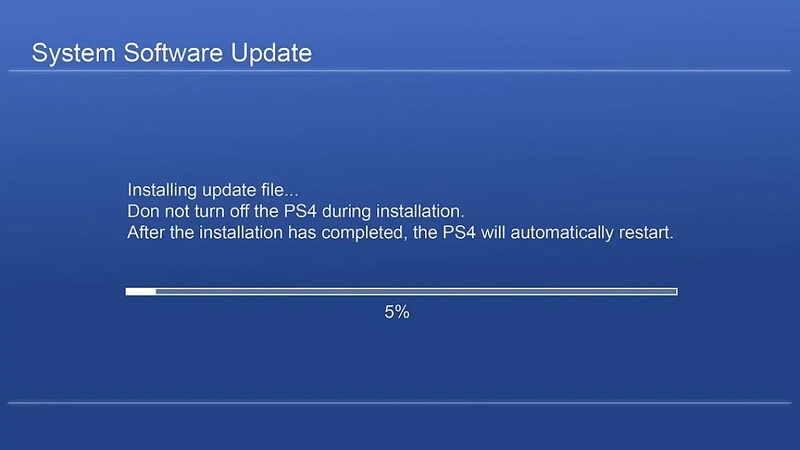 Part 3. Best Way to Play DVD
Well, we all know PS4 is not purposely made for DVD. Playing this type of file on your PS4 console is relatively hard to process and a laborious task to perform. Therefore, we came up with an excellent alternative for you to play DVDs in the comfort of your home. AVAide Blu-ray Player is a computer software utility that helps users play video files made with DVD formats. It comes with many features, including scanning and analyzing disks that are not computer-friendly formats. What is great with this tool is its ability to play high quality videos without experiencing any issues or problems. It can preview and binge-watch 4K videos, 1080p, 720p, and other video resolution and quality. You can check the detailed guide below on how this tool can play DVDs without needing a PS4 or an internet network.
Step 1Download AVAide Blu-ray Player
Get the AVAide Blu-ray Player tool on your PC. Click the download icon presented below to get the tool's firmware or file installer. Run the file and finish the installation prompts to access the tool's interface.
Step 2Search For DVD File
Next, on your PC, use its CD drive to insert the DVD on your computer. Let your PC analyze the file. Then, go to the tool's interface and see its functions. Access the Open Disc option to locate your device's folder. Search for the DVD file and select OK to play the file.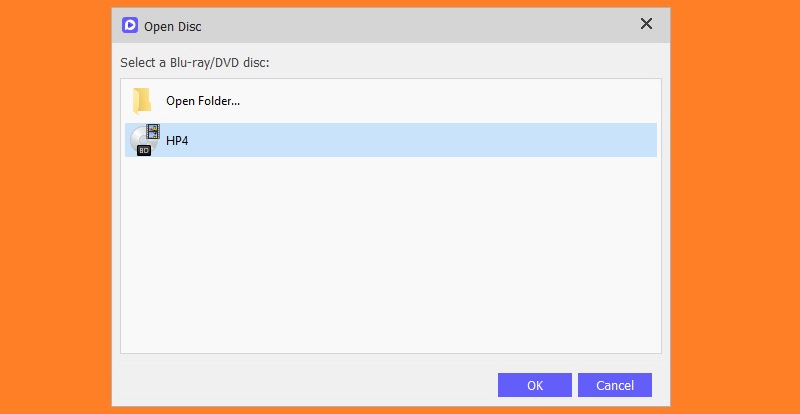 Step 3Watch DVD Offline
Lastly, the video will automatically play on your computer. You can utilize various features on the media player. You can use Stop, Pause, Play, Forward, and more while watching videos. If you have a subtitle file for your DVD film, you can also run it within the app to add it to the video playing on AVAide Blu-ray Player.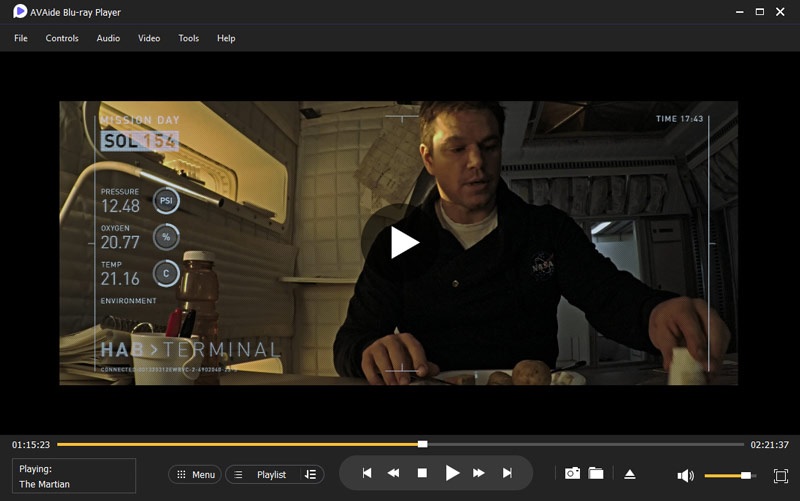 Part 4. How to Fix PS4 Won't Play DVD
There are various reasons why your DVD cannot play on PS4. It might be due to the physical disc, internet connection, format issues, etc. Nevertheless, we have conducted and collected different methods to help you analyze and resolve this issue.
Method 1: Check the Physical Disc
When your DVD cannot play on PS4, you might as well check the disc of your DVD. You can clean the disc and see if there is dirt, dust, and other external factors that will hinder the PS4 from reading. You can use a tiny piece of cloth to wipe out this dirt. Do not input any chemicals into it as these substances can wear out the middle part of the DVD in which the data are stored and added. In addition, you might need to check if there are broken parts on the DVD. You can report this to the video rental shop where you rented the DVD film and ask for a replacement. If you bought it, ensure you still have your receipt to refund or replace the broken DVD.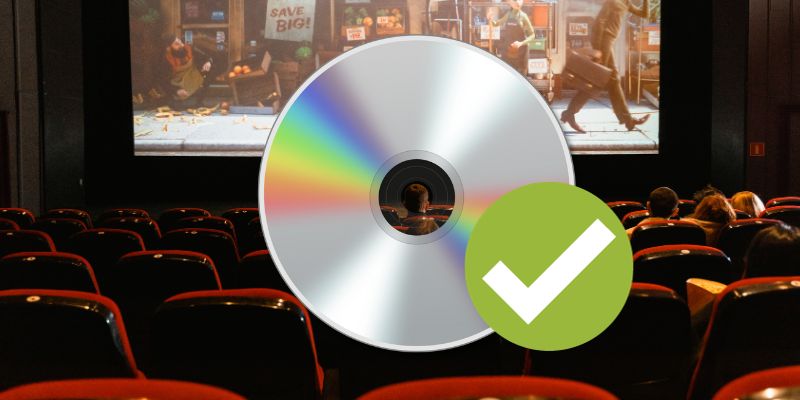 Method 2: Internet Connection Is Unstable
One important thing you should consider is checking the download progress of the patch you need to acquire to play DVD on PS4. If this patch is corrupted or wasn't successfully downloaded, you cannot play the video file. You need to assess if the patch is fully downloaded and installed. You can check your internet network to see if it is stable or not. You can reboot your router and see if PS4 continues downloading the patch. You can also contact your service provider to check what the issue is regarding your network.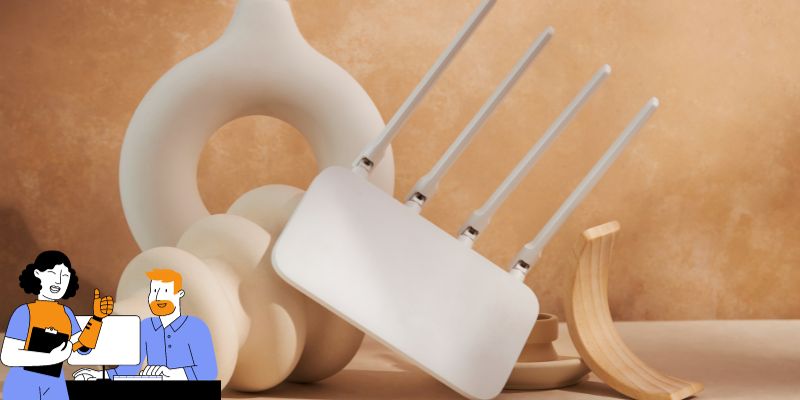 Method 3: Contact Customer Support
Suppose you suspect that your PS4 drive or disc slot causes the issue. You should ask for assistance from professionals. First, you can contact the customer support of PS4 to conduct an assessment of troubleshooting on your device. If the process did not do or change anything about the error, you could ask a technician to assess your device by setting an appointment. Please be mindful that you may need a replacement when the disc slot on the PS4 is damaged or broken.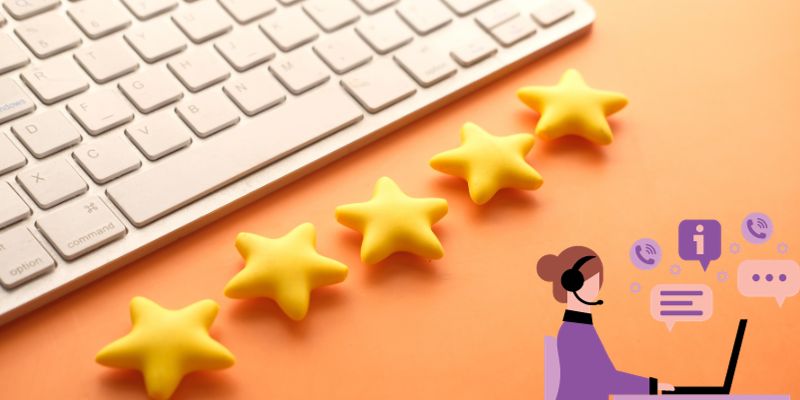 Part 5. FAQs About Playing DVD on PS4
What are the supported video formats that are compatible with PS4?
PS4 can play videos and files on its system. Users can play videos supported with AVI and MP4 formats. With these file containers, you can play videos on PS4. Additionally, in some cases, you can play Blu-ray-supported files on PS4 using its disc slot.
What is the best alternative to play DVDs offline?
There is another way you can play DVDs without needing an internet connection. AVAide Blu-ray Player is another method that users can use to play DVD files unsupported by PS4. With one click away and no patch notes needed, DVD can stream on your PC, Windows, or Mac computers.
Why is the DVD not readable on PS4?
There are various reasons why DVDs are not playable on PS4. The first one is you still need to install the firmware on your PS4, which can decode the files on a DVD or external disc. Another reason is due to the physical condition of the DVD. You need to check if it is dust-free or not damaged. Lastly, something needs to be fixed with your PS4 disc slot.
Conclusion
Although DVDs are no longer popular, some of us use DVDs to watch films, series, and other content with this forgotten technology that once dominated the entertainment industry. Luckily, a PS4 DVD player is one of the technologies or devices that can still read DVD files without needing an actual DVD player. Computer media players are also one of the helping hands for us to watch files stored on DVD.
Full-featured multimedia player to play Blu-rays, DVDs, 4K UHDs, and other video/audio files.