Christmas movies are a beloved staple of the holiday season. From heartwarming classics to laugh-out-loud comedies, there is a Christmas movie to fit every mood and occasion.
The best Christmas memories from childhood are probably watching funny Christmas movies with your family. These films often feature themes of family, love, and the spirit of giving, reminding us of the true meaning of this holiday season. Here are 7 of the best Christmas movies for families and kids of all time, in no particular order.
Part 1. Top 7 Christmas Movies
1. It's a Wonderful Life (1946) - Classic Christmas Movie
It's a Wonderful Life is a timeless classic that narrates the story of George Bailey, a man who wishes he never existed, only to find his true purpose and value in life with the help of an angel. This classic Christmas movie was nominated for six Academy Awards and ranks #11 on the 100 Greatest American Films of All Time. It also has a 94% rating on Rotten Tomatoes.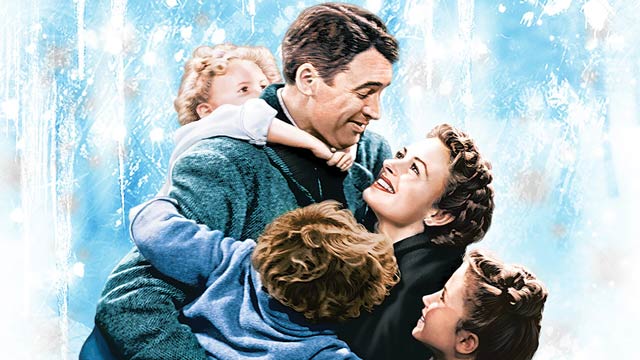 Starring: James Stewart, Donna Reed, Lionel Barrymore, Thomas Mitchell
Director: Frank Capra
Heartwarming Christmas themes and great performances from both Stewart and Donna Reed make It's a Wonderful Life bring a tear to your eye. It has been a holiday favorite since it was released in 1946. You can easily access and stream this moving, compelling, and funny Christmas movie on Amazon, Apple TV, Plex, or Vudu.
2. Home Alone (1990) - Funny Christmas Movie
Home Alone is a hilarious comedy that follows the antics of 8-year-old Kevin McCallister (Macaulay Culkin) as he defends his home from burglars after being accidentally left behind by his family during the holidays. Home Alone has become a modern classic with its humorous message about the importance of family during the holidays. You can watch this funny Christmas movie on Amazon, Disney+, and Apple TV+.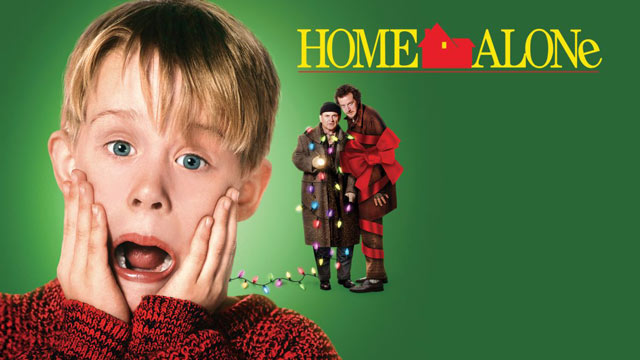 Starring: Macaulay Culkin, Joe Pesci, John Heard, Daniel Stern, Catherine O'Hara
Director: Chris Columbus
3. ELF (2003) - Family Christmas Movie
ELF is a must-watch magical Christmas movie that is fun for the whole family. Elf stars Will Ferrell as Buddy, a human raised by Santa's elves who sets out to look for his real dad in New York City. Even though this hilarious but heartwarming Christmas movie was released less than 20 years ago, it's quickly become a holiday classic. You can't resist the charm of Ferrell's performance from ELF. Now you can stream it on Amazon Prime Video, Vudu, iTunes, Google Play, HBO Max, and other movie buy/rental sites.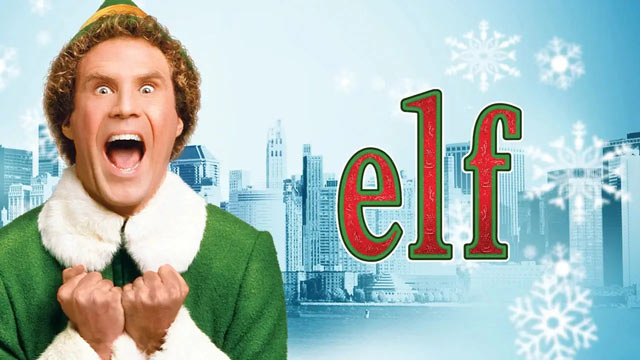 Starring: Will Ferrell, James Caan, Bob Newhart, Ed Asner
Director: Jon Favreau
4. The Nightmare Before Christmas (1993) - Christmas Horror Movie
The Nightmare Before Christmas is a famous offbeat, stop-motion-animated movie that blends both Christmas and Halloween holidays in a spooky and heartwarming way. It follows the adventures of Jack Skellington, the Pumpkin King, who becomes obsessed with Christmas. This Tim Burton classic has a 95% rating on Rotten Tomatoes. You can watch it on Disney Plus, Roku, and Amazon Prime Video.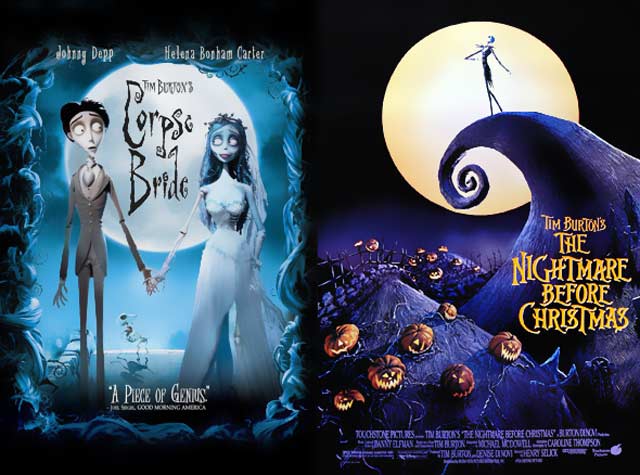 Starring: Danny Elfman, Chris Sarandon, Catherine O'Hara, William Hickey
Director: Henry Selick
5. Die Hard (1988) - Christmas Action Movie
Die Hard is one of the best Christmas action movies ever made. It is about a New York City police officer named John McClane who goes to Los Angeles to visit his estranged wife and children. However, he finds himself trapped in a high-rise building that a group of terrorists takes over. McClane must use all his skills and wit to survive and save the hostages, including his wife. You can watch this action movie on Hulu, Disney+, and Amazon.
Starring: Bruce Willis, Alan Rickman, Bonnie Bedelia, Reginald VelJohnson
Director: John McTiernan
6. Miracle on 34th Street (1947) - Classic Christmas Movie
Miracle on 34th Street is another classic Christmas movie starring Edmund Gwenn as a department store Santa with magical powers. It is one of the most beloved holiday movies ever for the whole family. It tells a feel-good story that embraces the season's magic and promotes the belief in the impossible. You can easily feel something undeniably sweet about this movie. Miracle on 34th Street is available on Roku, Amazon Prime Video, Dailymotion, and Disney+.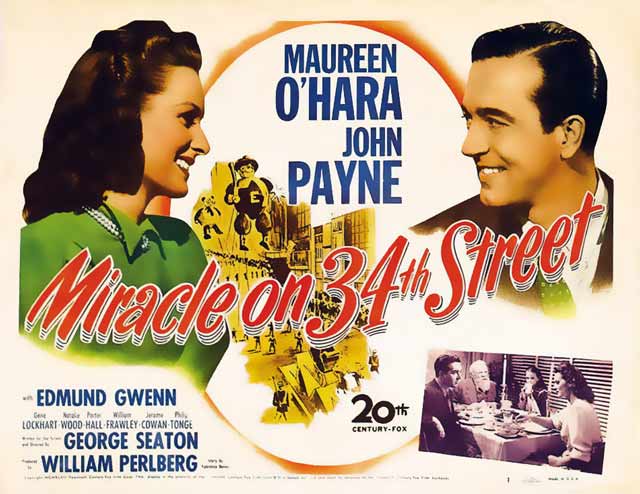 Starring: Maureen O'Hara, John Payne, Edmund Gwenn, Gene Lockhart
Director: George Seaton
7. A Christmas Story (1983) - Kids Christmas Movie
A Christmas Story is based on author Jean Shepherd's writings, which give a nostalgic look back at the holidays of our childhood. Set in 1940s Indiana, nine-year-old Ralphie Parker insists on getting a Red Ryder BB gun for Christmas, despite being told You'll shoot your eye out. A Christmas Story has become a holiday staple with its lovable characters and heartwarming message. That's why TBS plays it for 24 hours straight every Christmas. You can also watch it on HBO Max and Amazon.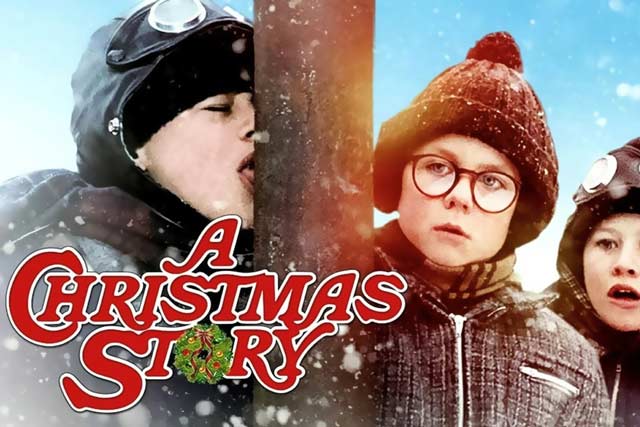 Starring: Peter Billingsley, Darren McGavin, Melinda Dillon, Ian Petrella
Director: Bob Clark
Part 2. Bonus: Best DVD Ripper to Create Digital Copies of Your Favorite Movies
AVAide DVD Ripper is an easy-to-use DVD copying software that lets you rip DVDs to digital videos in your preferred formats like MP4, AVI, MOV, FLV, or MKV. It enables you to copy your favorite movies from your DVD collections with high quality. You can free download and use it on a Mac or Windows computer.
AVAide DVD Ripper
Back up your favorite movies from DVDs without losing quality.
Convert DVDs to digital videos in MP4, AVI, FLV, VOB, MKV, MOV, etc.
Offer video editing, enhancement, compression, and other features.
Extract background music from DVDs and export them as MP3, M4A, or AAC.
Conclusion
These 7 Christmas movies guarantee festive fun and family bonding time during the holiday season. Whether you have a nostalgic mood for the portrayal of Christmas past or a contemporary take on holiday cheer, there's no shortage of options.
Best tool for ripping and converting DVD Disc/Folder/ISO image file into over various formats.