Blu-ray regions refer to the geographic areas where Blu-ray discs are distributed and sold. The Blu-ray Disc Association (BDA) assigns these Blu-ray region codes to control and regulate content distribution. This post will guide you to know more about Blu-ray region codes. Moreover, you can get a player recommendation to watch Blu-ray movies from all regions.
Part 1. What Are Blu-ray Region Codes
Blu-ray region codes are a vital aspect of Blu-ray Disc technology, which ensures copyright protection and controls media distribution across different geographical regions. These codes restrict the playback of Blu-ray discs to specific regions, preventing unauthorized distribution and consumption of copyrighted content.
To understand Blu-ray region codes, delving into their origin and purpose is essential. The concept of region coding originated with DVDs and was later extended to Blu-ray discs. Region codes divide the world into different regions, ensuring that discs bought in one region can only be played on Blu-ray players or drives specifically designed for that region. This region coding system aims to protect the legal rights of the content owners and copyright holders.
There are currently three major Blu-ray regions worldwide, Region A, Region B, and Region C. Each region has its own set of countries and regulations. Unlike DVDs, it's worth noting that there is no region-free or region-0 for Blu-ray discs.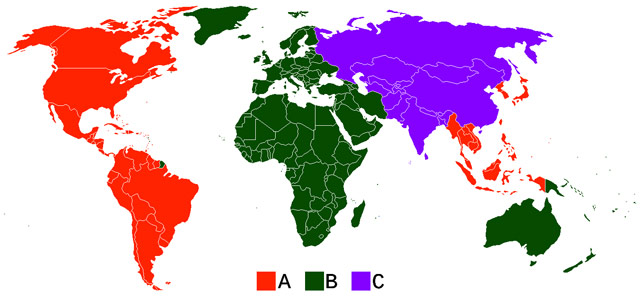 Region A encompasses most of North, Central, and South America, as well as Southeast Asia. Blu-ray discs in Region A are encoded and can only be played on Blu-ray players and PlayStation consoles that support this region.
Region B covers Europe, Africa, the Middle East, Australia, and New Zealand. Blu-ray discs in Region B are encoded differently from Region A discs, requiring compatible Blu-ray players and gaming consoles.
Region C includes most of Asia, including China, India, and Russia. Blu-ray discs in Region C have their encoding and can only be played on Blu-ray players and devices from the same region.
Part 2. How Do I Find the Region Code of My Blu-ray Disc
To find the region code of your Blu-ray disc, you can usually find it on the back of the Blu-ray case or on the disc itself. The region code is typically represented by a number or a letter, indicating which part of the world the disc is intended to be played in. For example, Region A is generally for North America, Region B for Europe, and Region C for Asia.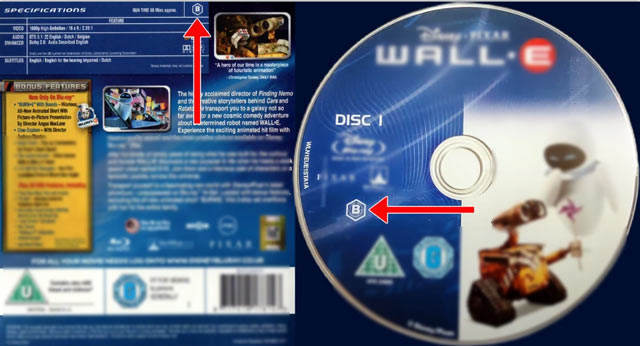 If you can't locate the Blu-ray region code on the case or disc, you can also try searching for the specific title of the Blu-ray disc online, as the region information is often listed in the product details.
Part 3. How to Play Blu-ray in Any Country
Although region codes play a significant role in copyright protection, they can also be a source of frustration for consumers. People who frequently travel or import Blu-ray discs from different regions may need multiple Blu-ray players or drives, each capable of playing discs from a specific region. While some manufacturers offer multi-region or region-free players, they are rare and often more expensive than region-locked devices.
There are also ways to bypass region coding through Blu-ray player software. You can rely on the easy-to-use AVAide Blu-ray Player to play Blu-ray discs from any region. It supports all Blu-rays and DVDs without region limits. Moreover, it supports Dolby Digital and DTS to ensure good sound quality.

AVAide Blu-ray Player
Play Blu-ray & DVD discs/ISO files/folders as well as all media formats, like MP4, VOB, WMV, MP3, etc.
Step 1Download this multi-regional Blu-ray player on your computer and launch it. Connect a Blu-ray drive to your computer and insert your Blu-ray disc. Click Open Disc to add your Blu-ray movie.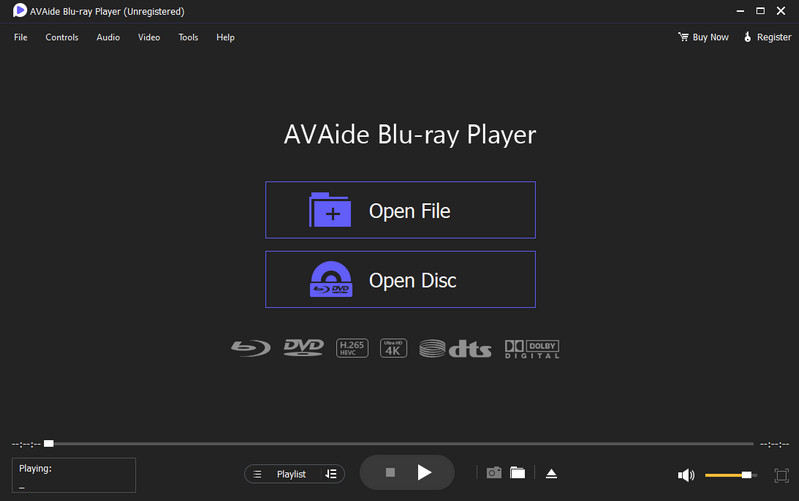 Step 2This Blu-ray player offers all the basic controls of the Blu-ray playback. In addition, it lets you customize the Blu-ray brightness, contrast, saturation, hue, and more to fit your need. It is equipped with hardware decoding and advanced technology to guarantee a smooth and high-definition Blu-ray viewing experience.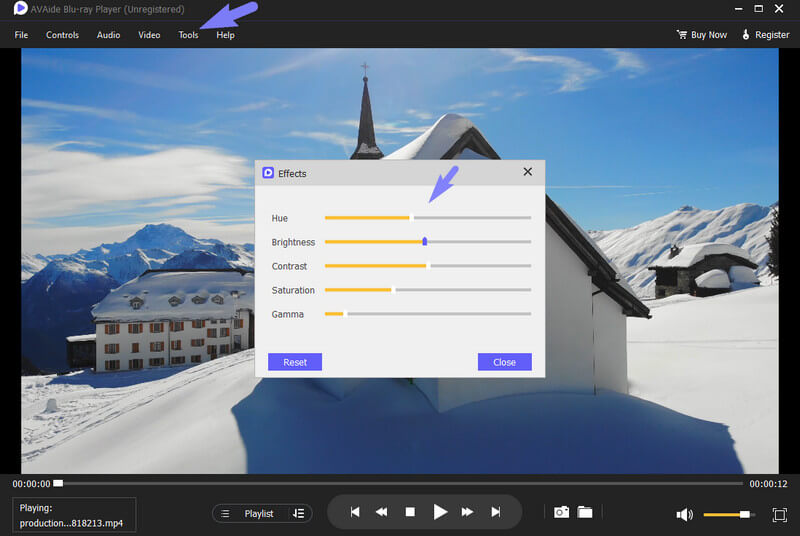 Besides Blu-rays, this player can also support the playback of DVDs and digital video and audio files. You can download it on your Windows PC or Mac to start playing your media files without limits.
Part 4. FAQs of Blu-ray Region Codes
Why can't a Blu-ray disc be played in my Blu-ray player?
The region coding enforcement is not limited to the Blu-ray disc itself. It is also applied to Blu-ray players and drives. These devices are manufactured with region-specific hardware or firmware that restricts them to play discs originating from the same region. That means a Blu-ray player or drive designed for Region A will not be able to play Region B or C discs, and vice versa.
Does Windows 11 have a Blu-ray player?
No. Windows 11 doesn't have an inbuilt Blu-ray player. You must turn to a third-party Blu-ray player like the recommended AVAide Blu-ray Player above to play Blu-ray movies.
Can you change region codes on a Blu-ray player?
Some Blu-ray players let you change Blu-ray regions with ease. You can power on your Blu-ray player and ensure no disc is inside. Use its remote to locate a settings option like Info, Setup, or Preferences. Find the Region option and switch it to your preferred region code.
Conclusion
Blu-ray region codes protect the interests of copyright holders and content owners by ensuring that Blu-ray discs can only be played in specific regions. However, they can be inconvenient for consumers. Blu-ray regions are important in maintaining copyright control and preventing unauthorized media distribution. As technology continues to evolve, the importance of region coding may diminish as digital media becomes more prevalent and accessible worldwide.
Full-featured multimedia player to play Blu-rays, DVDs, 4K UHDs, and other video/audio files.