Have you encountered the need to convert M3U8 to MP4 format? Well, nowadays, media formats have indeed increased in numbers. Finding the right tools to convert files has also become essential. If you are in the same situation and looking for ways to change M3U8 to MP4, you are in the right place. This helpful guide post will teach you how to convert your files using the appropriate tools. Not only that, but you'll also learn what's the best software to play your M3U8 media file without much hassle. Keep reading for more information.
Part 1. What is M3U8?
M3U8 is a UTF-8 Encoded Audio Playlist file used by audio and video players. These files do not consist of actual audio data; rather, they are in plain-text format. And it is used to describe where media files are located. These descriptions could be in the format of either file paths or URLs. The M3U8 files containing path files can play media stored on PCs, while URLs are used to stream accessible media online.
M3U8 and MP4 are both formats used in multimedia, but they serve different purposes and possess distinct characteristics. M3U8 files are commonly used for streaming media over the internet. MP4 files, on the other hand, are widely used for storing media files and are compatible with various devices and platforms.
M3U8
Pros

Allows adaptive streaming.
Allows for dynamic playlists. The content can change without altering the file itself.
Cons

M3U8 doesn't contain the actual media content.
Dependent on the availability of external files.
MP4
Pros

Contains all the media data, allowing for self-contained playback.
Allows a good level of compression without compromising quality.
Supports various codecs and is suitable for local storage.
Allows combining several audio tracks and other elements in a single format.
Cons

MP4 files are less flexible for dynamic streaming since they contain a fixed set of media content.
It might require different versions for different quality levels.
Part 2. Change M3U8 to MP4 - 2 Methods
Method 1. Convert M3U8 to MP4 with FFmpeg
FFmpeg is a popular tool that allows users to convert their files to their desired format. Apart from the conversion function, it enables you to record, stream, and edit videos and audio files. You can also use this media framework to convert your M3U8 to MP4. However, the tool requires you to be an extra tech-savvy user with command knowledge. It is because FFmpeg has no straightforward interface like other media converters. Furthermore, beginners might find it challenging to use and confusing. But still, you can use it to change M3U8 to MP4 by following the steps below.
Step 1Go to www.ffmpeg.org to download and install the program on your computer. Then, you have to grab your M3U8 playlist URL and hit the keys Windows + X on your keyboard, and opt for Command Prompt/Windows PowerShell (Admin) on the pop-up menu. And execute the command line "ffmpeg -i http://.../playlist.M3U8 -c copy -bsf:a aac_adtstoasc output.MP4"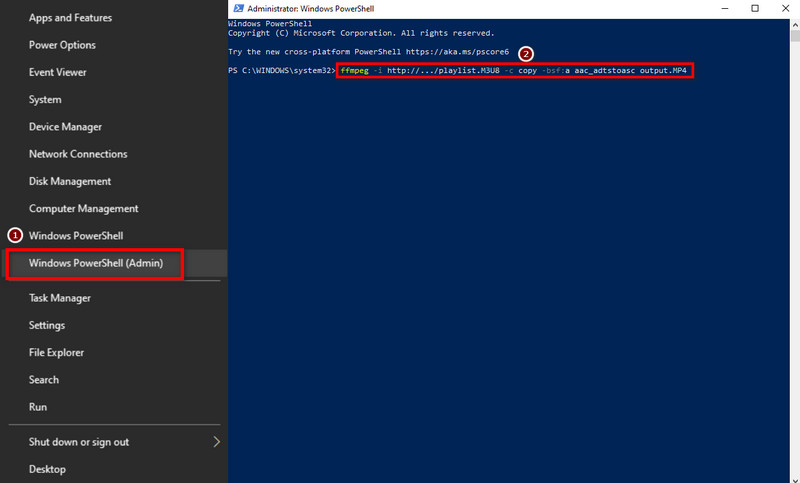 Note: Change http://.../playlist.M3U8 in the command mentioned above with the URL of your M3U8 playlist.
Step 2After executing the command properly, FFmpeg will download your MU38 playlist and convert it to MP4 afterward.

Step 3Once complete, go to the destination folder to view the processed MP4 file.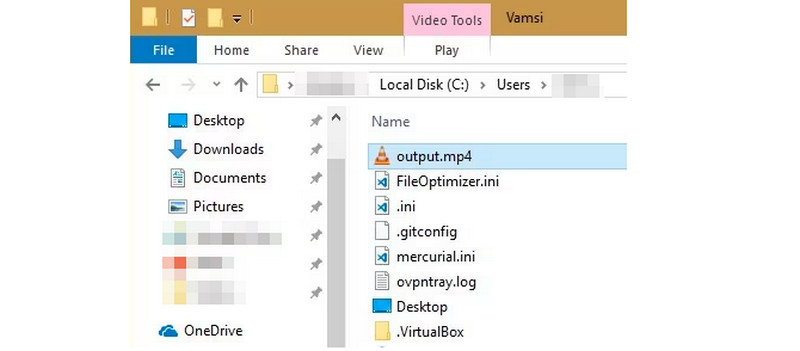 Method 2. Convert M3U8 to MP4 with VLC Media Player
Another way to convert the M3U8 file to MP4 format is through VLC Media Player. VLC is a well-known free and open-source media that can play various media formats. You can use it to play your playlist in an M3U8 format and convert it into MP4 format. Since M3U8 is not a playback-friendly format, converting it to MP4 is a wise choice allowing it to be compatible with other devices. And VLC can help you achieve that. But, one of the drawbacks of this media player is that it can't produce high-quality output, not even the same quality as the original. Follow the steps below to use this tool to change M3U8 to MP4.
Step 1pen the downloaded VLC Media Player on your computer. Then, select Media at the upper-right tab. Now, from the drop-down menu, select the Convert / Save option.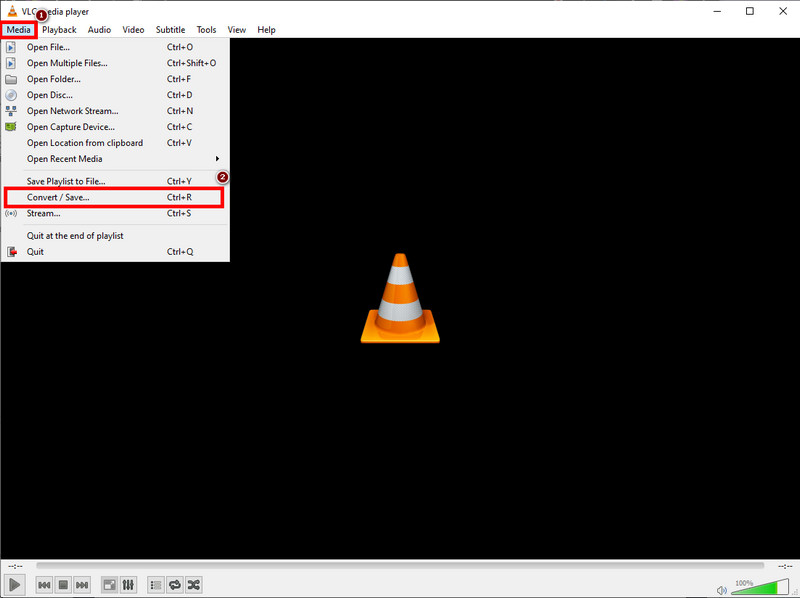 Step 2Next, choose the M3U8 file from your computer by clicking the Add button. When you're done selecting, click the Convert / Save button at the bottom left corner of the Open Media window.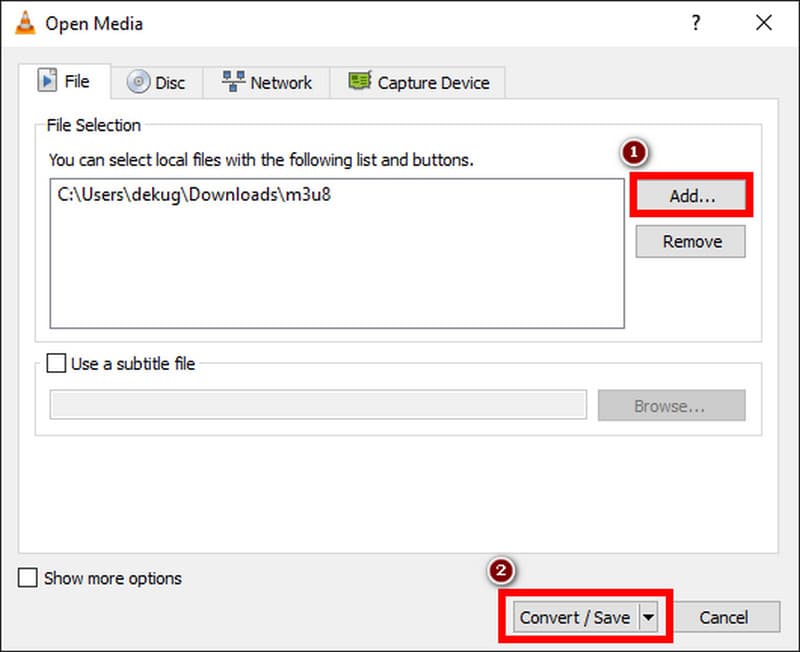 Step 3On the Convert window, click the Profile drop-down menu and ensure to select Video - MP4 on the list of formats. Then, select where you want to save the converted file on the Destination file option. Once ready, click the Start button.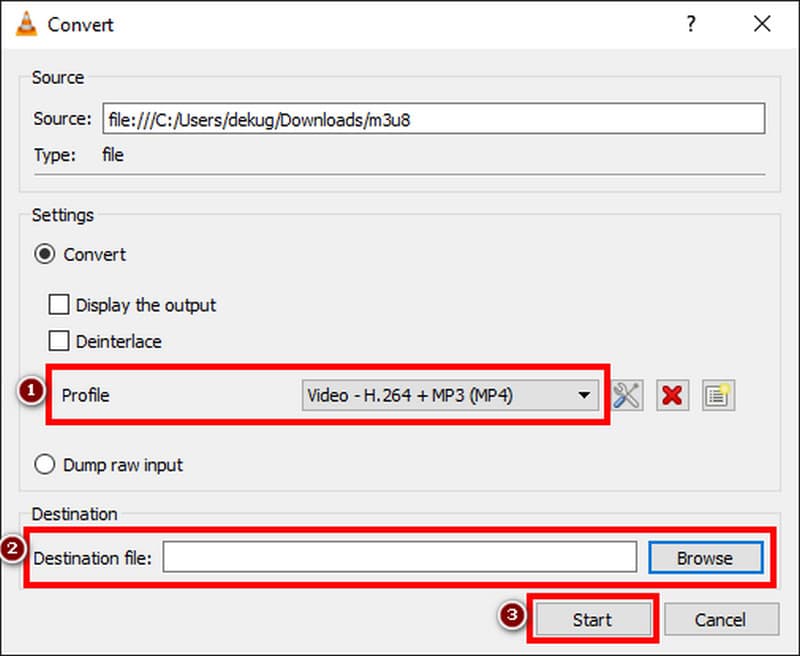 In the same way, if you need an MP4 converter tool for your Windows or Mac PC, you might want to try AVAide Video Converter. Whether a beginner or a pro, you can use this tool to convert your video/audio formats easily and efficiently. The tool offers a wide range of versatile features and functions that everyone will find easy to navigate. AVAide Video Converter can convert video to any format, such as MP4, WMV, MOV, 3GP, etc. Additionally, it enables you to convert video to audio and vice versa. If you want to change your video format to MP4, use this ultimate converter on your desktop.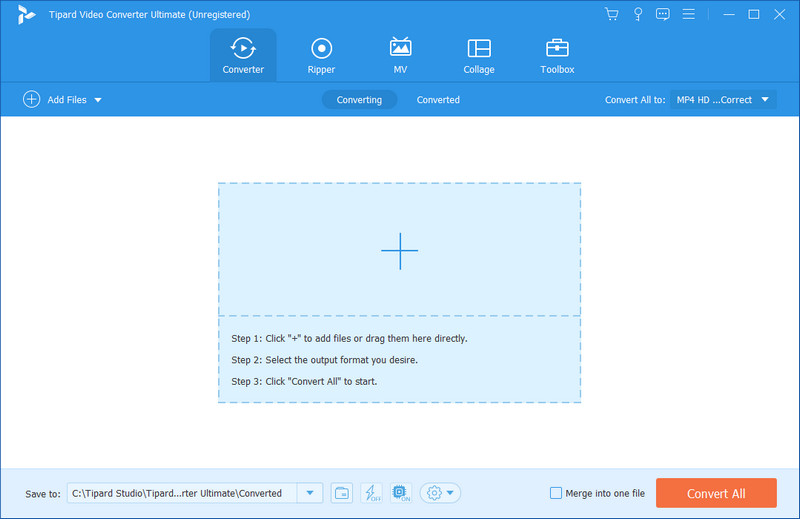 Part 3. Convert M3U8 to MP4 Online
Additionally, you can convert M3U8 to MP4 online. One of the tools that can help you convert your files is the Online-Convert. This method will not require installing software but note that you must have a good internet connection during the conversion process. Using this tool, you can upload a M3U8 file through your local computer, Google Drive, Dropbox, or video URL. Here's a simple step on how to change M3U8 to MP4 online:
Step 1First, go to the official site of Online-Convert and import the M3U8 file.
Step 2Then, choose MP4 as an output format. And start converting by clicking the Start button.
Step 3Lastly, download the converted file onto your computer.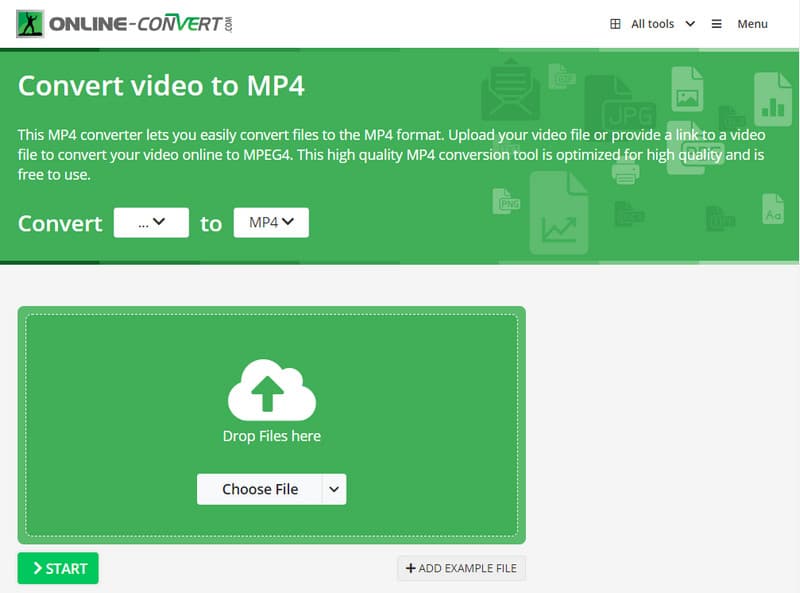 Part 4. Bonus: Best Tool to Play Video on Desktop Smoothly
Do you want to play your video on a desktop smoothly? AVAide Blu-ray Player is the best option. The tool is a well-known Blu-ray/DVD, ISO files/folders, including video and audio player. It also supports almost all media formats, such as MP4, WMV, MP3, WOB, etc. In addition to that, it offers versatile playback controls, like pause, play, fast forward/backward, and many more. What's more, you can enjoy watching videos up to 4K quality. It also has an easy-to-use interface, which even beginners can learn to use quickly and effectively. In addition, it keeps the original resolution of the video and plays it smoothly. Now, if you want to know how to use this software to play videos on your desktop, do as below.
Step 1Download AVAide Blu-ray Player, install and launch it on your Windows/Mac computer.
Step 2On the main interface, click the File at the menu tab and select Open File from the drop-down menu.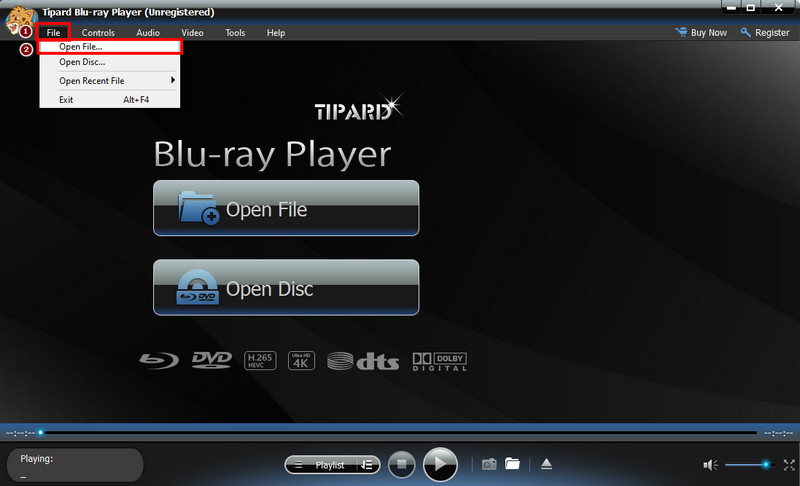 Step 3Once the file is loaded, the program will automatically play the video. Optionally, you can use the playback controls to stop, play, and pause the video file. That's it!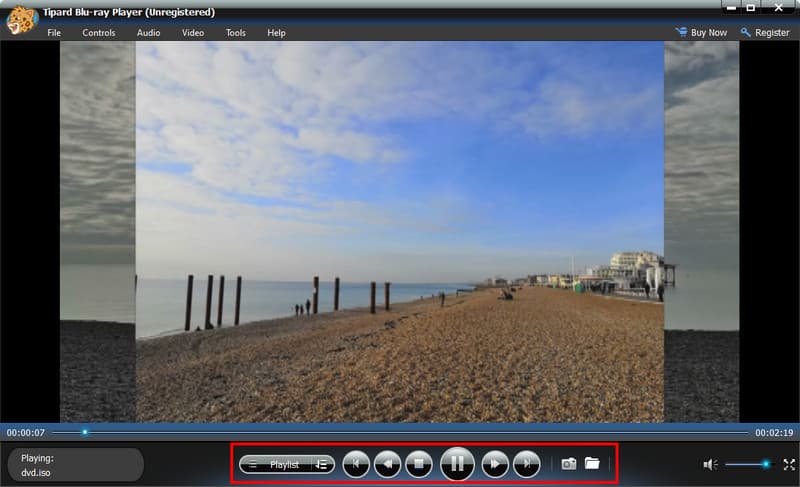 Part 5. FAQs About Converting M3U8 to MP4
Can Windows Media Player open M3U8 video files?
Absolutely, yes! Technically, Windows Media Player plays M3U8 files.
Why is M3U8 not working in VLC?
Several factors could cause M3U8 files not to work in VLC. Common reasons include incorrect URLs, network issues, or compatibility problems with the VLC version.
How to play M3U8 on Chrome?
To play M3U8 files in Google Chrome, you can use extensions like Native HLS Playback. By installing the extension, you can seamlessly watch M3U8 streams without needing an external media player.
What is the difference between M3U and M3U8 files?
The key difference between M3U and M3U8 files is that M3U is widely known for using different standards. Whereas M3U8 explicitly uses UTF-8. M3U contains references to audio files, while M3U8 files are commonly associated with HTTP Live Streaming (HLS) and are more suitable for adaptive streaming.
Can I download M3U8 files with VLC?
Of course, yes. You can use VLC to capture and download M3U8 streams as local files.
Conclusion
Overall, these are 3 ways to convert M3U8 to MP4. With the help of these ways, you can now efficiently change the M3U8 format to be compatible across different devices. After converting, if you need a tool to play your videos, use AVAide Blu-ray Player to enjoy watching in high quality. To discover more of its functions and features, try it now.
Your complete video toolbox that supports 350+ formats for conversion in lossless quality.