MKV is a container format known for its capability to hold numerous media content in one file. It can be used to store TV shows, movies, videos, and more. But some Adobe Premiere Pro users reported receiving error messages while importing their MKV files on the software. The pop-up message contains "File format not supported" or "Unsupported format or damaged file". And it is surely frustrating. If you're facing the same issue, you have come to the right place. This post will discuss whether Premiere Pro supports MKV for import and export. If not, we've shared a way to fix it. What's more, we listed the supported audio and video formats of Adobe Premiere Pro.
Part 1. Does Adobe Premiere Pro Support MKV for Import and Export?
Adobe Premiere Pro does not support importing or exporting MKV. As a matter of fact, Adobe once added support for MKV files when they released Premiere Pro CC 2018 (12.1-12.1.2) and Premiere Pro CC (13.1.2). But later on, importing MKV files is no longer available with Adobe Premiere Pro CC 2019 (13.1.3). Until now, MKV is not yet listed in the supported file formats of the software. Additionally, if you're using Premiere Pro CC 2017, including the earlier and recent versions, you might encounter a failure to import MKV into the software.
Thus, some users wonder why open mkv in Premiere Pro is not supported anymore. The reason for this is due to the fact that they have never supported encoding for MKV. Since MKV is a container format that holds various audio, video, and data streams, making it challenging to support it completely. For Adobe to support the MKV format, they need to add many more codecs than what they currently have. Furthermore, according to Adobe, the overall usage of the format is very low. That is why they decided to discontinue supporting MKV files.
Part 2. Solved: Premiere Pro MKV Not Supported
If you're looking for a way on how to use MKV in Premiere Pro, you might need to convert it first to the format supported by the software. And so, we suggest you use AVAide Video Converter.
AVAide Video Converter is considered one of the best converter tools available today. The tool will provide the easiest and most efficient way to make MKV files compatible with Premiere Pro. It can convert video, audio, and DVD to 300+ file formats. Absolutely, you can convert MKV files to the supported video formats of Premiere Pro, like MP4, MOV, AVI, and more. Furthermore, if you wish to turn the MKV file into an audio format, you can do so with the help of this tool. It also produces high video and audio quality. When it comes to the conversion speed, it is 30x faster because of its acceleration technology.
If you find Premiere Pro complex and laborious to edit your videos, you can also utilize AVAide Video Converter to customize them. It has a built-in movie maker and editing tools to rotate, crop, trim, merge, split, enhance, and compress your video clips. Start converting or editing your MKV file by following the steps below.
Step 1To begin with, download AVAide Video Converter on your Windows or Mac computer. Afterward, install the tool and launch it.
Step 2On the tool's main interface, ensure you choose the Converter section. Then, click the Add Files or Plus button in the tool's main interface to add your MKV file.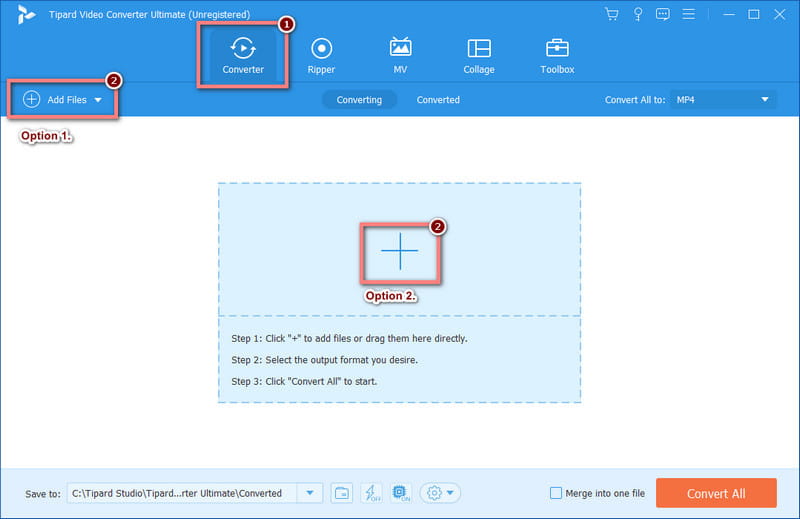 Step 3Now, click the Convert All to drop-down menu to select the output format you want. Make sure that your video editor supports the format you have chosen.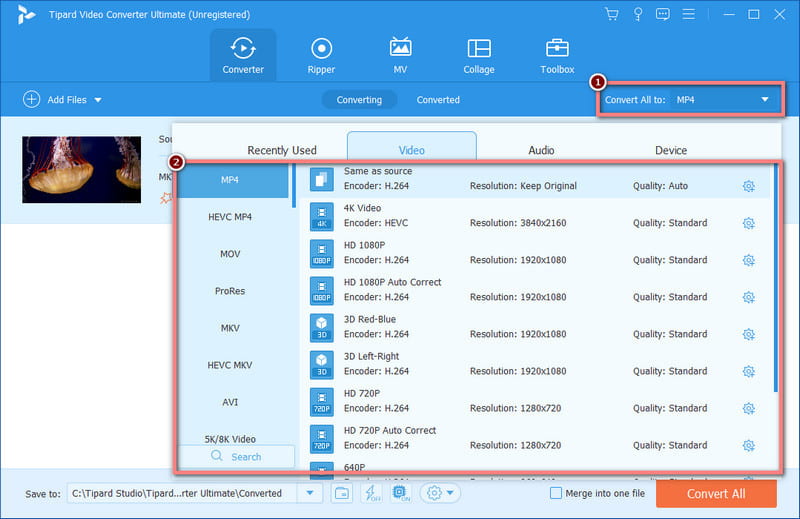 Step 4Optionally, you can use editing tools provided by the tool to rotate, crop, add effects and filter, add or remove watermarks, and so on. You can also trim the video and enhance it.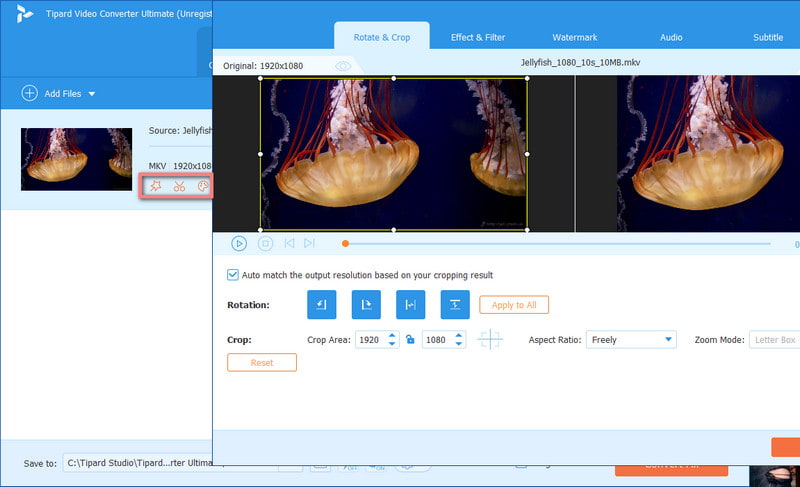 Step 5Once done with the selection, choose where you want to store the converted file from the Save to menu. Finally, click the Convert All button to start the conversion process.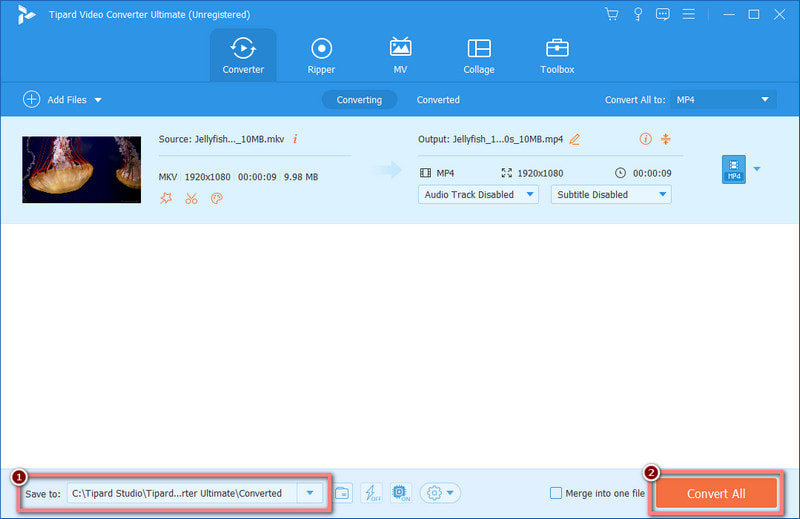 When the MKV file is converted already, drag and drop it into the Premiere Pro to further edit it.
Bonus Tip: Premiere Pro Supported Video & Audio Formats
Before editing a video in Premiere Pro, ensure the software supports your files. A professional video editing tool like Premiere Pro supports various audio and audio formats. Below are some of the several formats supported by the software. You can also go to their official website to see all the supported file formats of Adobe Premiere Pro.
Video Formats:
3GP, 3G2
MP4 (H.264 codec)
M4V
MOV (H.264 codec)
AVI (DV-AVI, Microsoft AVI Type 1 and Type 2)
MPEG-2
MPEG-4
WMV
ProRes (Mac only)
DNxHD/DNxHR (Avid codecs)
Audio Formats:
AAC
MP3, M4A
WAV
AIFF
FLAC
Dolby Digital (AC-3)
Dolby Digital Plus (E-AC-3)
DTS
Part 3. FAQs About MKV is Not Supported in Premiere Pro
Is there any MKV plugin for Premiere Pro?
Unfortunately, none. One of the main reasons is that Premiere Pro does not natively support MKV files. As well as MKV is not a typical file format used in professional video editing workflows.
Is there an MKV alternative format to use in Premiere Pro?
Of course, yes! If you want to edit your MKv video in Premiere Pro, you must first convert it to its supported formats, such as MP4, MOV, or AVI. To convert your MKV files, you may use AVAide Video Converter. With it, you can change your video format to the format supported by Premiere Pro.
Is MKV a bad format?
MKV is not a bad format; it's simply a container format that can hold various multimedia content. However, it is not frequently used due to its limited compatibility with video editing tools.
Does TV support playing MKV files?
The support for playing MKV files depends on the capabilities of the TV's media player. To play MKV files on your TV smoothly, your TV must support the MKV format and MKV codec.
Your complete video toolbox that supports 350+ formats for conversion in lossless quality.